This Chicka Chicka Boom Boom alphabet activity is super simple and can be used over and over again. It is a fun way to learn and play with letters!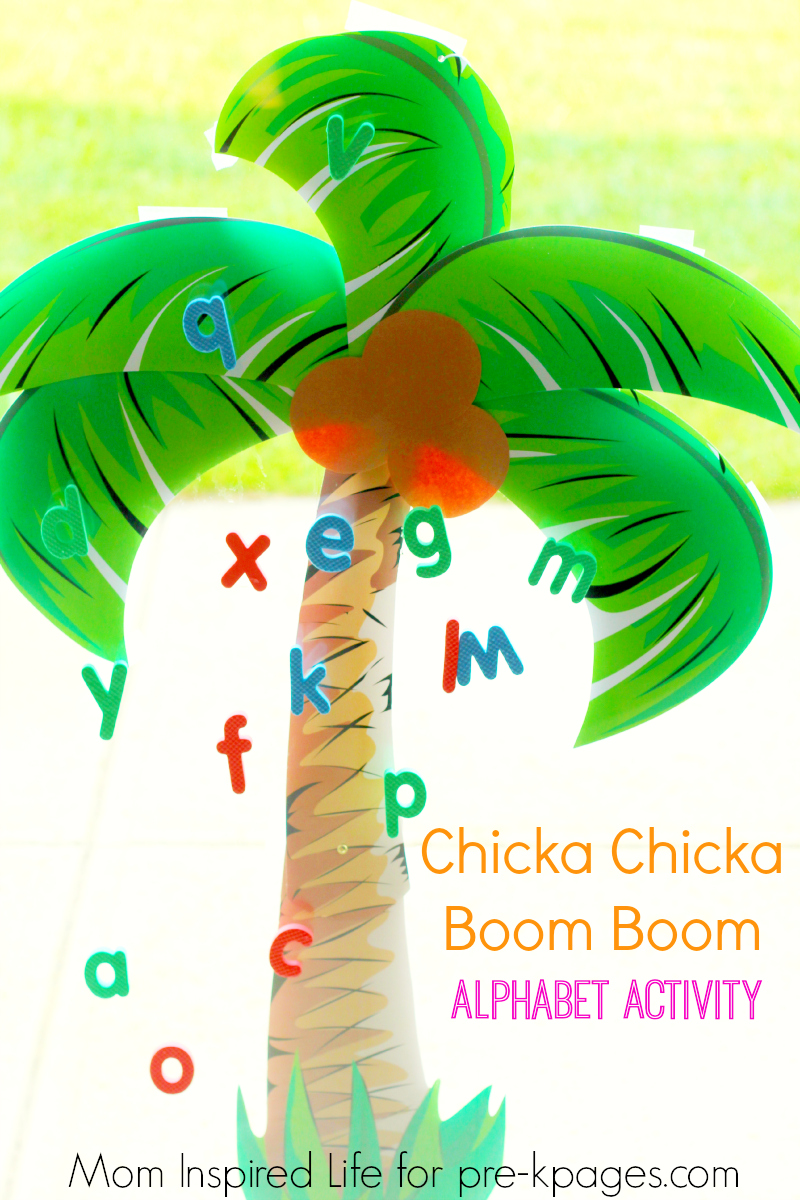 Sticking foam shapes to the window as always been a big hit with my son, so I knew this would be a great activity to go along with one of our favorite books! Chicka Chicka Boom Boom by Bill Martin, Jr. and John Archambault is a fun and entertaining book about the alphabet and an excellent way to introduce letters to preschoolers!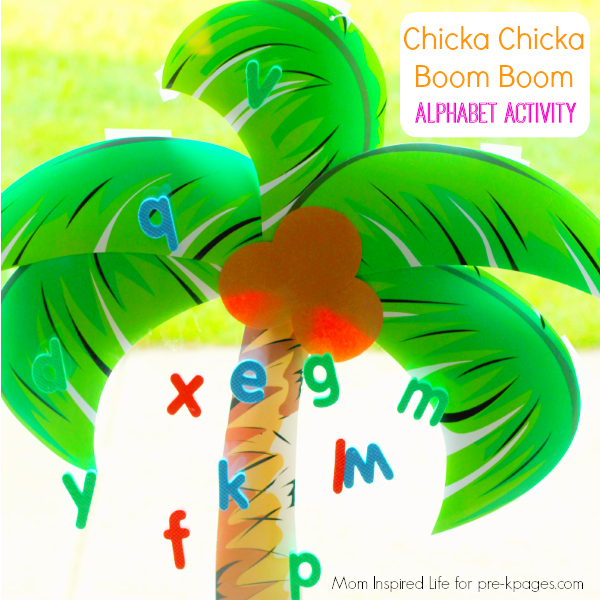 Play and Learn Letters of the Alphabet
While participating in this activity, preschoolers will be introduced to the letters that make up the alphabet. They will play with and explore the shape of each letter. While using the paintbrush, children are developing the small muscles in their hands and preparing them for writing and other life skills.
You can also use this as an opportunity to introduce letter names. It is a playful, hands-on way to begin learning about letters!
Set Up the Palm Tree Alphabet Activity
Supplies Needed:
Palm tree decoration
Foam letters
Water
Tape
Paintbrushes
I found the cardboard palm tree decoration at Dollar Tree in the Hawaiian party supplies section. I also bought a foam lowercase letter puzzle while I was there. I took the letters out of the puzzle and used them for this activity.
Tape the palm tree to the outside of a large window. I used clear Scotch tape. If you would like to do this activity outside, tape the tree to the inside of the window. Fill a cup or bowl with water and set out a few paintbrushes along with the foam letters.
Make an Alphabet Tree
Start by reading Chicka Chicka Boom Boom. After you are done, show the children the Chicka Chicka Boom Boom Tree and activity supplies.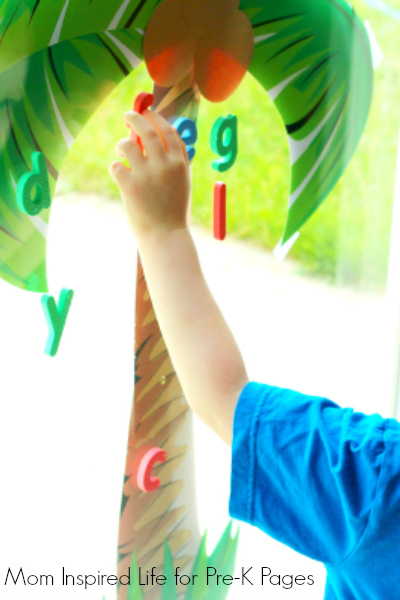 Explain that the water helps the foam letters stick to the window. Show them how to paint the back of the letter with water and then stick the letter to the window over top of the tree. Then invite them to do the same.
This is also an excellent time to talk about which letters they are sticking on the tree. Name the letters by name and even mention the sound each makes if you would like.
Watch as they have fun learning and playing with letters on their very own Chicka Chicka Boom Boom tree!
BIO: Danielle is a former elementary teacher, a mom of two and now writes at Mom Inspired Life. Check out this fun Chicka Chicka Boom Boom Snack she created to go along with the book! For even more summer alphabet activities, check out her 10 Summer Alphabet Activities for Preschoolers post! You can connect with her by subscribing to her newsletter or following her on Facebook, Pinterest, or Twitter.
More Alphabet Ideas—
LMNO Peas: Alphabet Discovery Bottle
Alphabet Under Construction: Fine Motor Activity
Chicka Chicka Boom Boom Inspired Snacks
Alphabet Sensory Play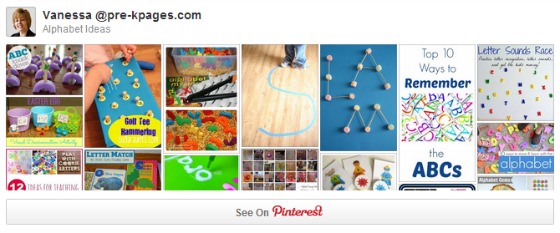 Follow my Alphabet Pinterest Board for more great ideas!