Want to get your kids excited about learning letters? This alphabet soup early literacy activity is the perfect way to engage and motivate even your most reluctant little learners!
Ditch the boring flashcards and worksheets, young children learn best when fun and playful methods are used to introduce academic concepts such as letter identification.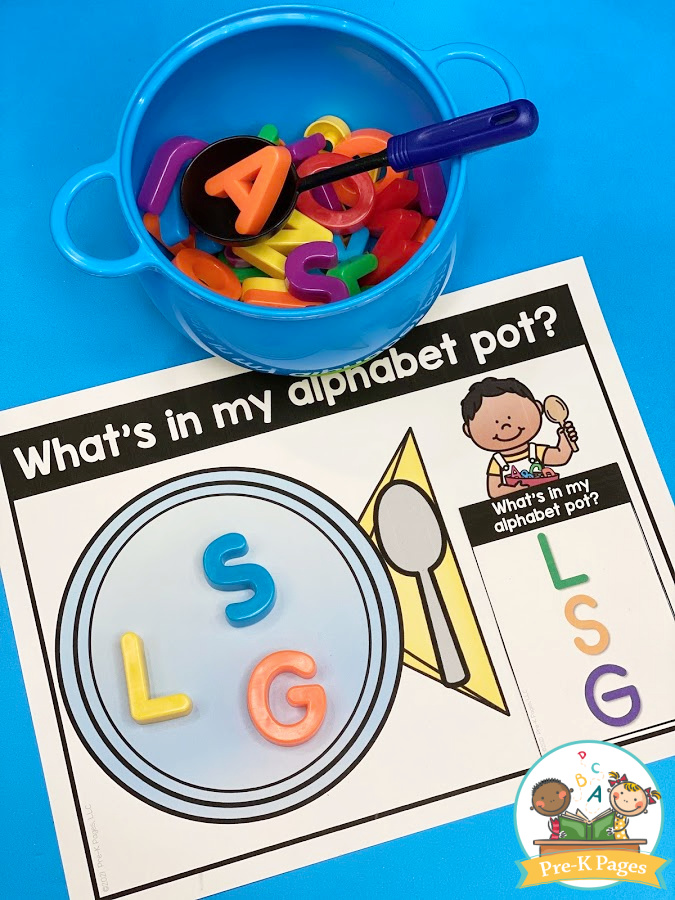 Alphabet Soup Early Literacy Activity
If you're looking for hands-on activities to make learning the letters of the alphabet fun and exciting for your kids, then you're in the right place!
This alphabet soup activity can be used first in a small group for guided practice, and then you can place it in your literacy center for even more learning and fun.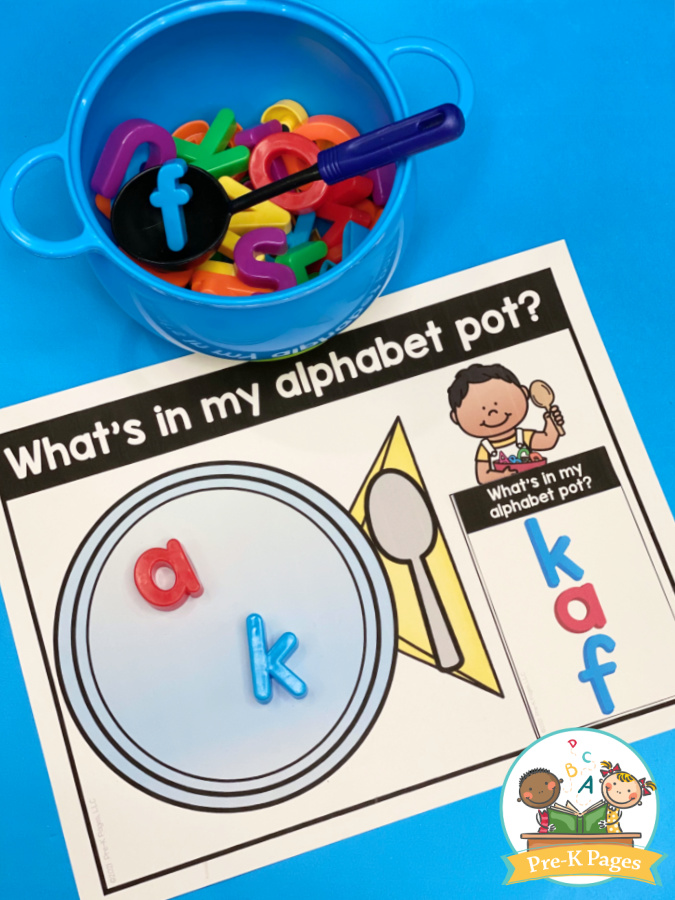 Why Teach Letters This Way?
Alfred Mercier said it best, "What we learn with pleasure we never forget."
When you set aside those dull flashcards and worksheets and embrace meaningful, hands-on learning in your classroom, your kids will retain more information — and they'll be happier too!
All you have to do is pick up some 3-D magnetic letters, a soup bowl, and a spoon to create oodles of learning and fun for your kids.
How to Teach the Alphabet to Preschoolers
Here are the supplies you'll need to set up this powerhouse literacy activity in your own classroom.
Uppercase and lowercase magnetic letters (here's my favorite brand)
Scissors
Bowl
Spoon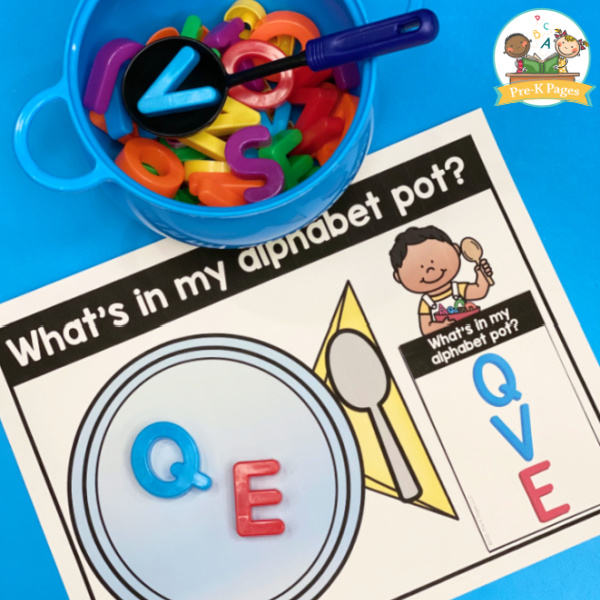 How to Teach Alphabet Recognition
First, gather your small group and give one alphabet soup mat, a bowl of magnetic letters, and a spoon to each child. A metal spoon will attract the magnets in the letters, so you may prefer to use plastic spoons to avoid frustration
Next, demonstrate how to select an alphabet card and search for the corresponding magnetic letters in your bowl.
Then, place the alphabet cards in a small basket or container in the middle of the table.
Finally, invite your students to select a card and start searching for the corresponding magnetic letters in their bowls using a spoon. Students can place the corresponding letters on their alphabet mats when they're found.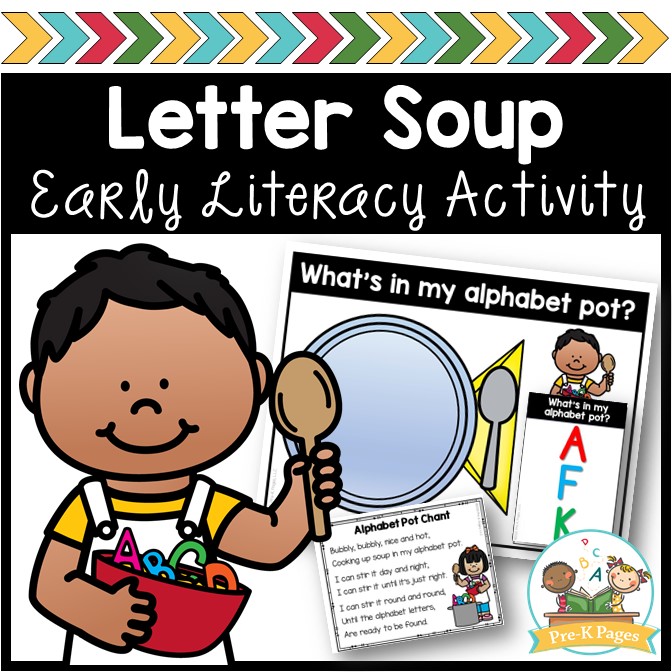 Alphabet Soup Letter Activity
Rote memorization and regurgitation of letter names is a thing of the past, skilled teachers know and understand the true value of hands-on learning using interactive and engaging methods.
To make the letters of the alphabet "sticky" in their long term memory, I've also included a catchy tune for your students to chant as they search for letters.
The alphabet soup literacy activity includes both uppercase and lowercase versions. There's also a set of colorful alphabet cards and a more traditional red and blue set if you prefer.
Another idea you might consider is placing your magnetic letters in a sensory bin for an extra element of fun. This is a way to change the activity up after you've done it with a bowl and spoon.
Put this early literacy activity in your lesson plans today and your kids will have a blast learning through play!
More Literacy Ideas