Apples are perfect for snack time because most young children love them! They're healthy, delicious, and great for fall themes.
We love to snack on apples in all forms, but our favorite apple snack is a fun, interactive activity that allows children to participate in the preparation – make your own apple "pizza"!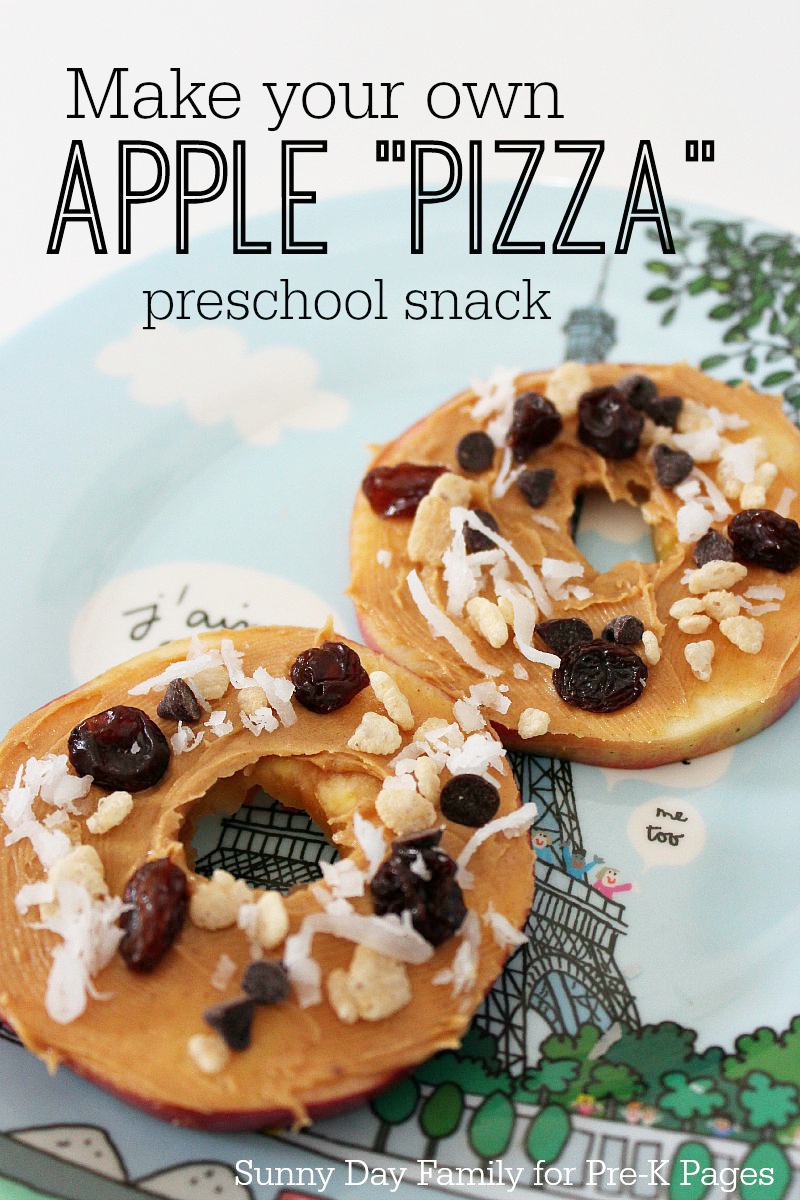 Apple Snack Activity For Kids
This snack is a fun twist on the idea of making pizza but uses apple slices instead of bread. I'll show you the toppings that my kids love; however, you can certainly get creative with your own unique combinations.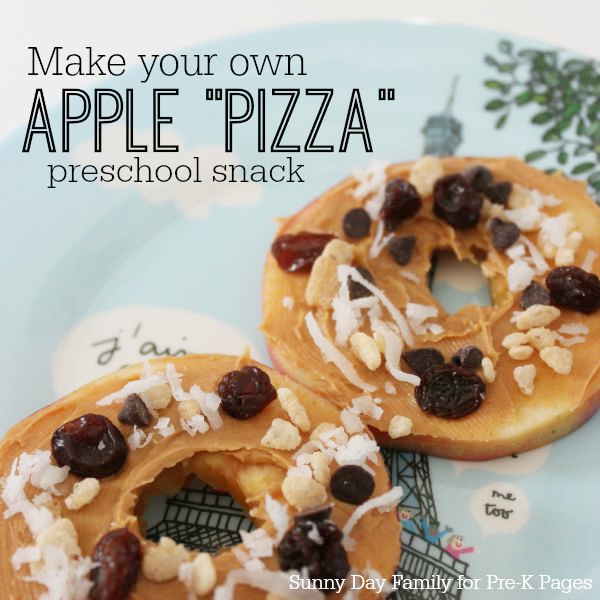 Ingredients:
Apples
Peanut Butter (if you have allergies in your classroom or home, you can substitute another nut butter, sunflower seed butter, or cream cheese)
Assorted toppings – we used raisins, shredded coconut, mini chocolate chips, and crisped rice cereal.
Assembling the Apple Snack For Kids
Prepare the base of your pizzas ahead of time by cutting the apples horizontally so that you have circular slices. Carefully remove any core and seeds. You can do this step ahead of time and store your slices in the refrigerator sprinkled with a few drops of lemon juice to prevent browning.
Fill small cups with a small portion of each topping for each child.
At snack time, spread a thin layer of peanut butter (or your chosen spread) on the apple slice. This part is best done by an adult but can be done by older children with supervision.
Present each child with their apple slices and small cups filled with each topping. Invite them to top their own "pizza". Make sure everyone has washed their hands well first!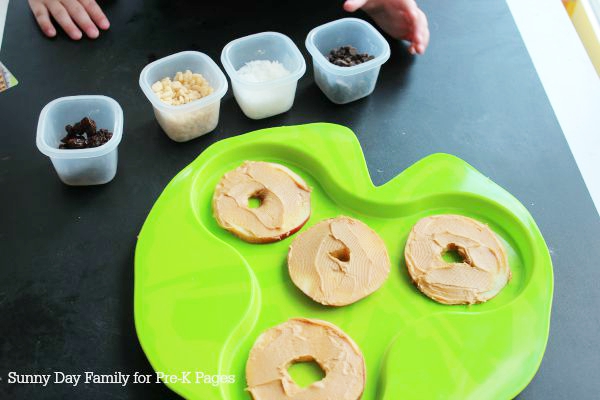 In addition to helping children gain experience in food preparation, this snack provides a wonderful fine motor activity. Children can practice pinching and sprinkling as they top their apple slices. This activity also provides an opportunity to talk about the different properties of each topping – which one is soft, which is hard, along with their colors and shapes.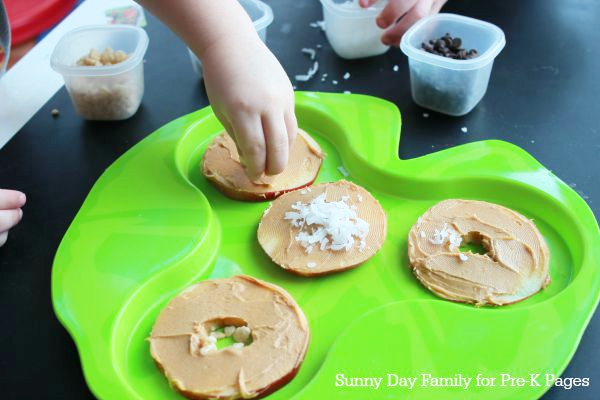 Plus, making apple "pizza" is really fun! And when you are finished, you have a delicious apple treat that kids will love to eat. We love making apple "pizzas" and I hope you do too!
BIO: Laura is a mom to twin boys and the author of Sunny Day Family, where she shares fun activities and easy organizing tips. She has a passion for early literacy and all things kids' books! Connect with her on Facebook, Pinterest, Instagram, and Twitter.
More Apple Ideas