I've heard a rumor that Fall is approaching.  I still feel like I'm melting in the heat, but these fun Apple themed gross motor activities may tide me over until the crisp weather arrives in Texas. It's sure to get kids moving and learning!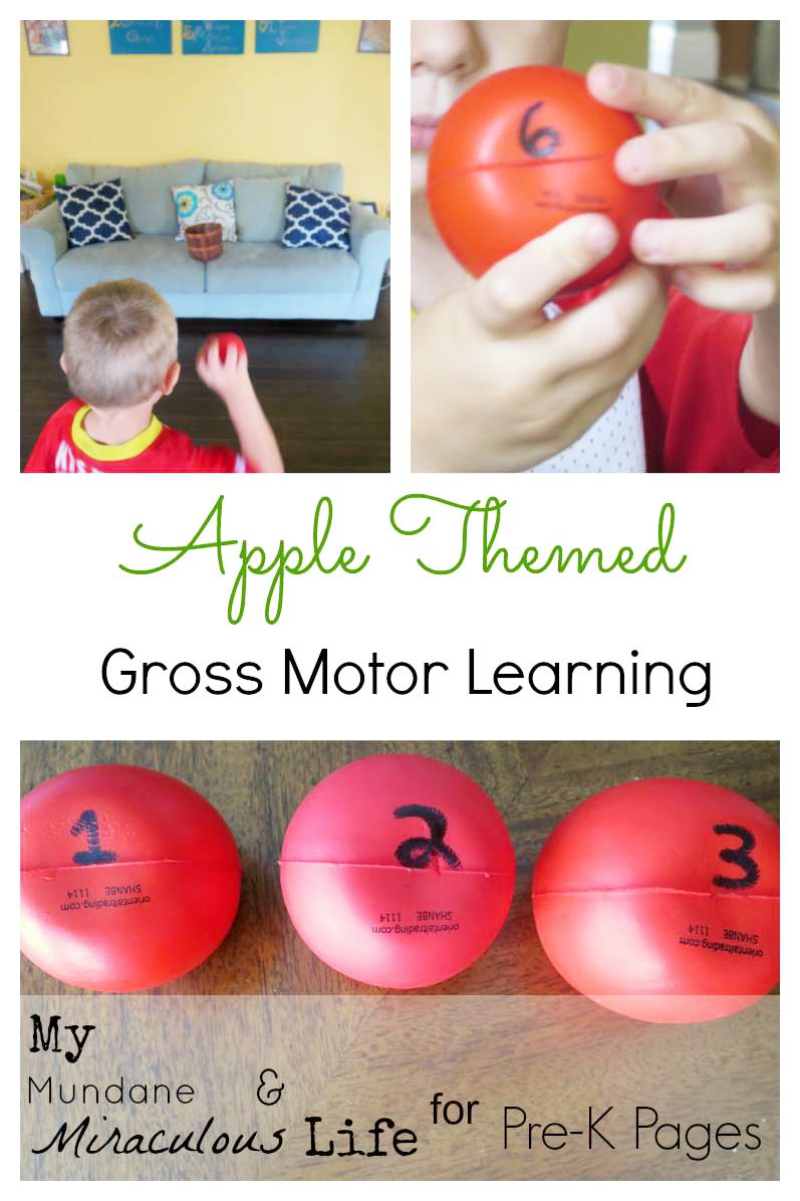 Proprioceptive Sensory Input
My son has special sensory needs. Because of this, I've done a lot of research into the connection between movement, learning, and the brain. Gross motor activities not only engage large muscle groups, they stimulate the brain to LEARN!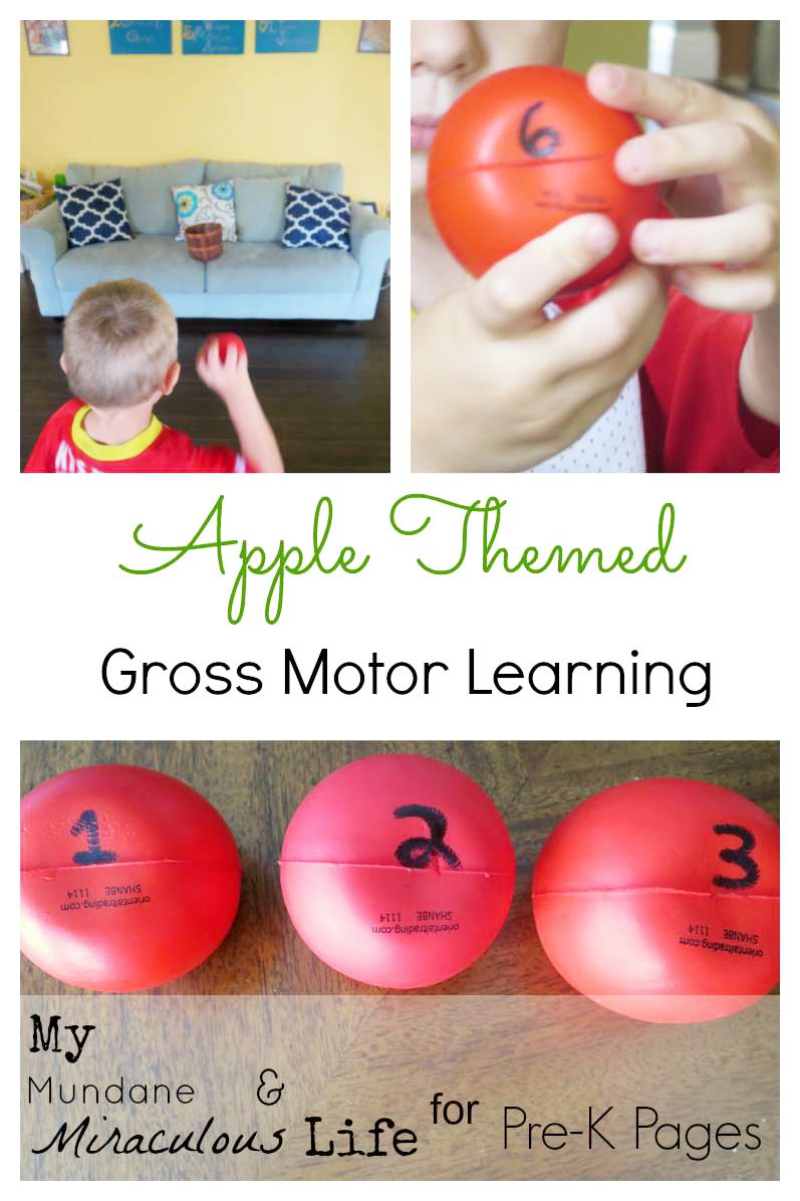 I like to especially focus on one particular area when we do gross motor activities: the proprioceptive sense. While not a well-known term, this sense is essential for everyday function. Proprioception is the sensory input people get from their joints and their ligaments. It is what gives us body control and body awareness.
There are loads of ways to get proprioceptive sensory input: jumping, climbing, carrying weighted objects, getting a bear hug–these ALL help the body feel regulated and ready to learn. And that's where these apple themed gross motor activities come in!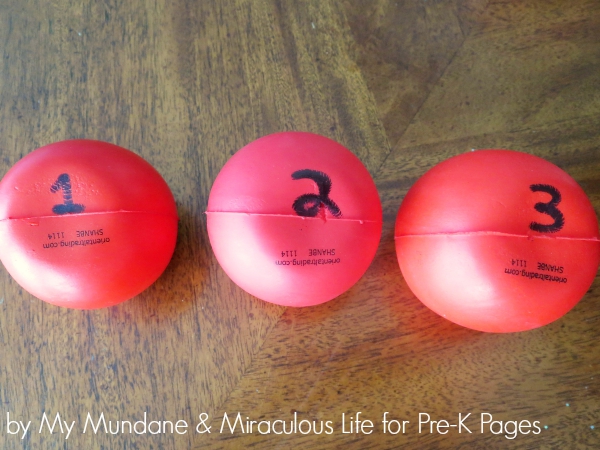 Two Apple Themed Gross Motor Activities For Preschool
Apple Movement Game
We bought a dozen stress balls shaped like apples for our gross motor learning games. I wrote a number 1-12 on the bottom of them. (Though you could choose to do letters as well.)
Scatter the apples throughout the room and let the children crawl, jump, or slither to the nearest apple. The goal is to get their bodies working hard! Once they grab an apple, they have to call out the number or letter to you. I increased the difficulty for my son by asking him to find all the numbers and place them in order.
A simple add on to this activity is to instruct your child to squeeze the apple as many times as the number on the bottom of the apple. It's an easy way to get proprioceptive input and strengthen little fingers, too! Count together (building math skills). Isn't it great to multi-task!?!
Apple Tossing
One final way to get gross motor sensory input while learning is to have the child toss the apples into a basket. There are a variety of ways to change the physical difficulty level. Distance, height, underhand or overhand. You could even challenge your students to bend at the waist and throw it backwards through their legs!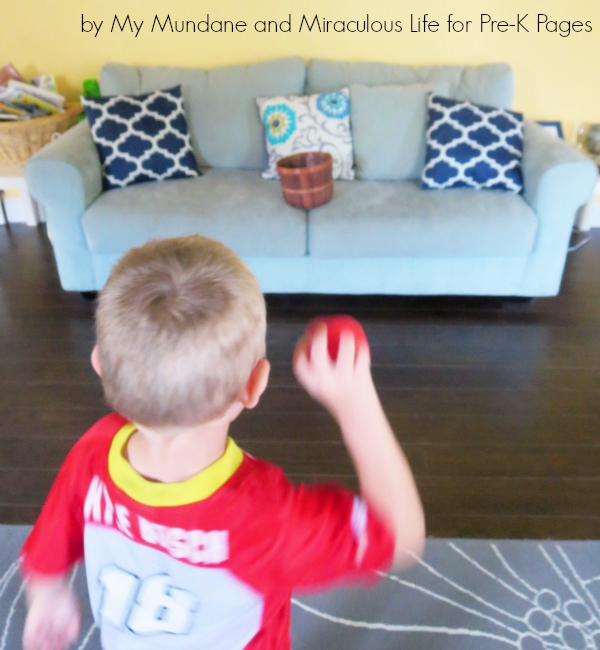 I like to add simple addition to this activity. When two apples are in the basket we discuss what the sum of the two numbered apples would be. Example: "Look, this apple says '3' on the bottom and this apple says '1'. If you add one to three, it equals four!"
Remember, when you combine movement and learning, the results are amazing and the possibilities are limitless!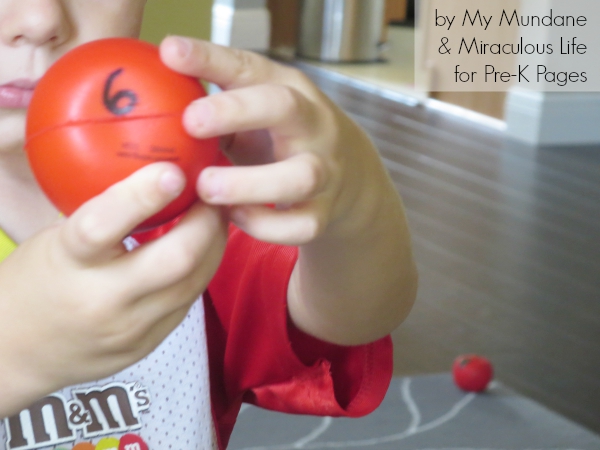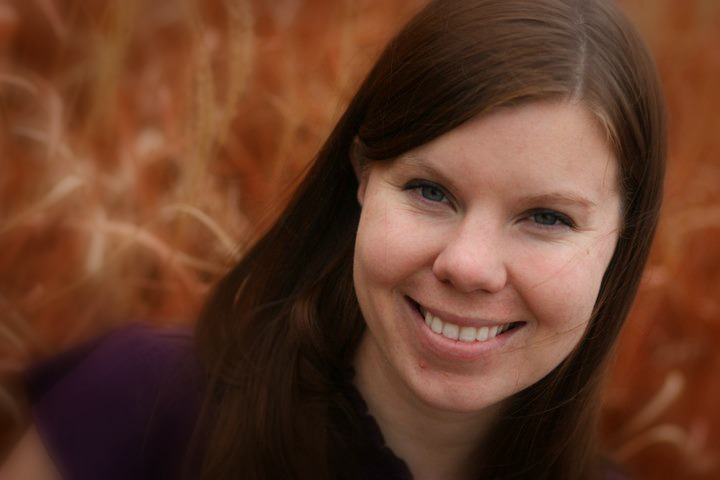 BIO: Julie writes at My Mundane and Miraculous Life, a resource for parents who take a hands on approach to their children's education. She is the mother of two tornados (with another on the way). Her son's Sensory Processing Disorder changes how they live daily life, but they're better off for it! You can keep up with the blog on Facebook, Pinterest, Instagram, and Twitter.
More Apple Ideas