The art center is an important part of any early childhood classroom. But what are kids really doing in the art center besides making a mess? The answers may amaze you!
When you intentionally stock your art center with carefully selected materials designed to engage your young learners and support creativity and imagination – the art center becomes a powerhouse of learning!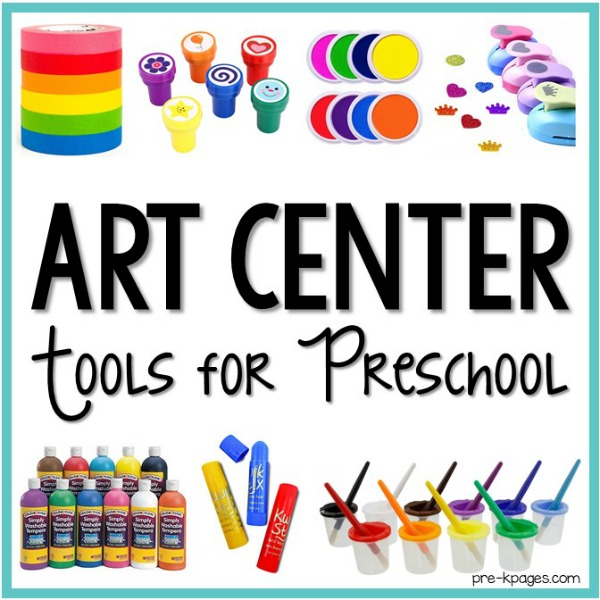 Art Center Supplies
Here are some of the most common materials and those that children enjoy using in the art center every year.
Glue Sticks
Liquid Glue
Scissors
Crayons
Markers
Pencils
Paper
Yarn
Pasting Pieces (alphabet)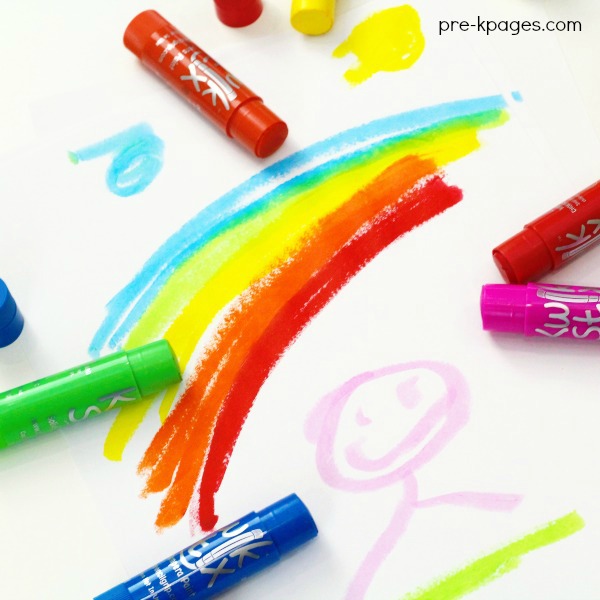 Paint Sticks
These paint sticks are great for everyday use. They are easy to use and dry in less than 90 seconds!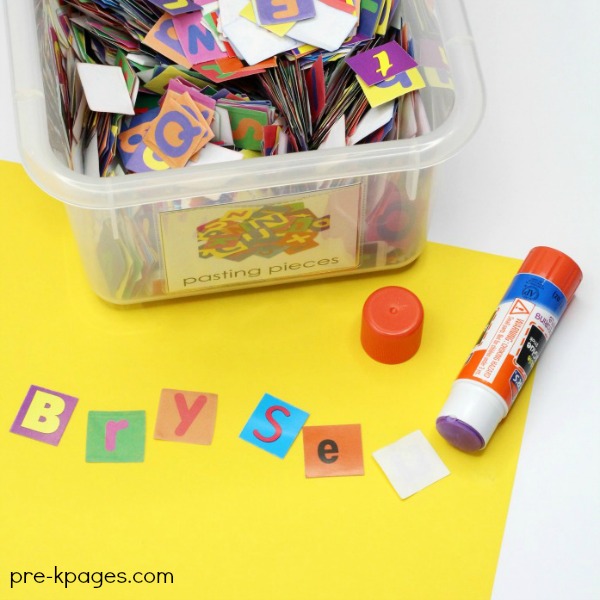 Pasting Pieces
Each colorful little square of paper has a letter written in a different font. Kids love using these pasting pieces to embellish their art work and make messages.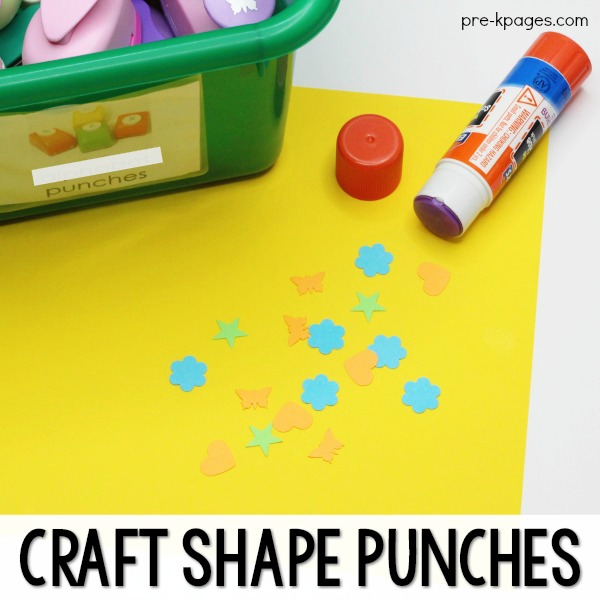 Paper Punches
These paper craft punches are super popular in preschool. Your kids will enjoy punching their favorite shapes out of paper to add to their process art projects. And it's great fine motor practice too!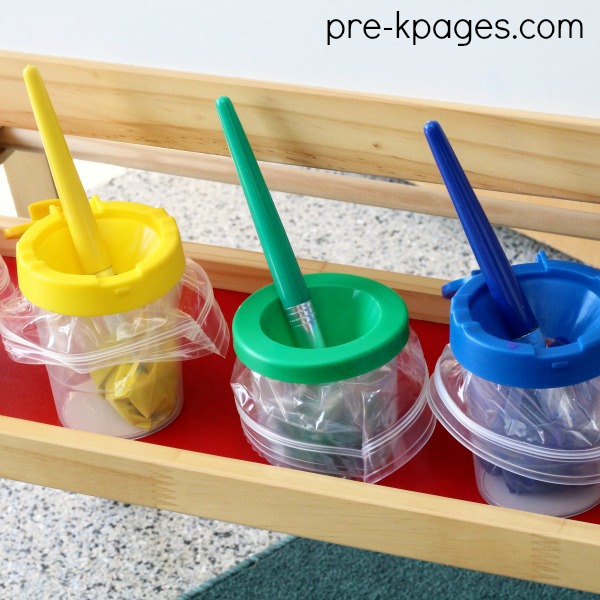 Tempera Paint and Paint Cups
Some must-haves in every art center are tempera paint, paint cups and paintbrushes. Use sandwich bags to line your cups to make cleaning and changing out the paint quick and easy!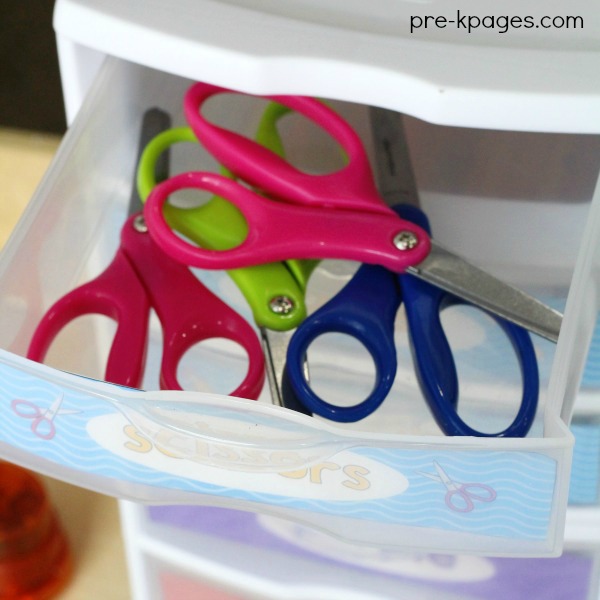 Scissors
A lot of teachers are hesitant to put scissors in their art center. Use your best judgment when it comes to including scissors. If you introduce scissors to your students and practice with them in small groups and individually, then you should be able to include them in this center eventually. My favorite scissors are Fiskars Blunt-Tip for Kids.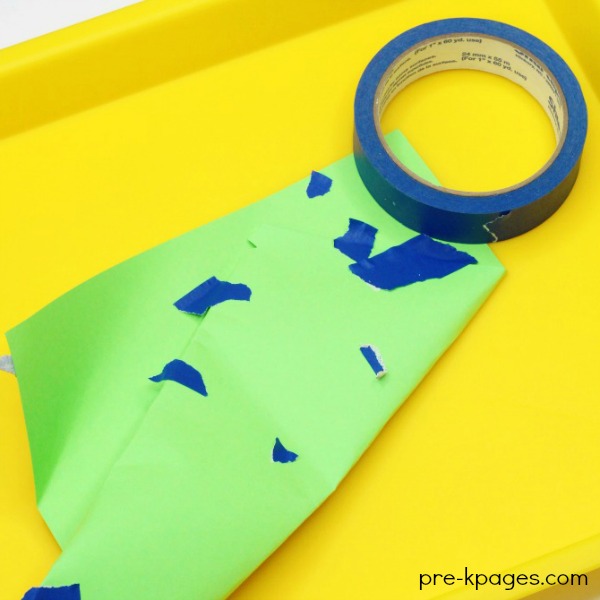 Tape
Colored tape is always a hit with young children. Rarely are they allowed to go to town with tape at home, so having it available at school is huge treat for them!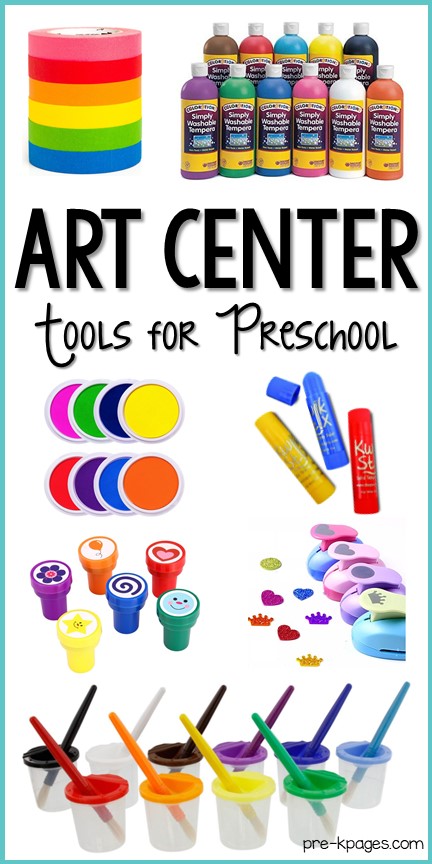 The Teaching Tribe
Having all the art supplies you need is awesome! But let's face it, art supplies can't make you a better teacher. The best place to discuss teaching best practices and get the support you need is in the Teaching Tribe. We have many printable lessons and on-demand video trainings to help you become the best teacher you can be! If you want to get on the waiting list for the Teaching Tribe, do it soon so you don't miss the next open enrollment period!
More Teaching Tips