The community helpers that preschoolers have the most experience with are the ones in their schools and preschools. That's you! Read these books to talk about things that teachers, librarians, and other school helpers do. Even though children see these helpers regularly, they may not think about all the things that a teacher or librarian does. Expand their knowledge and vocabulary with these books. (For lower costs, check out your local library or online used booksellers.)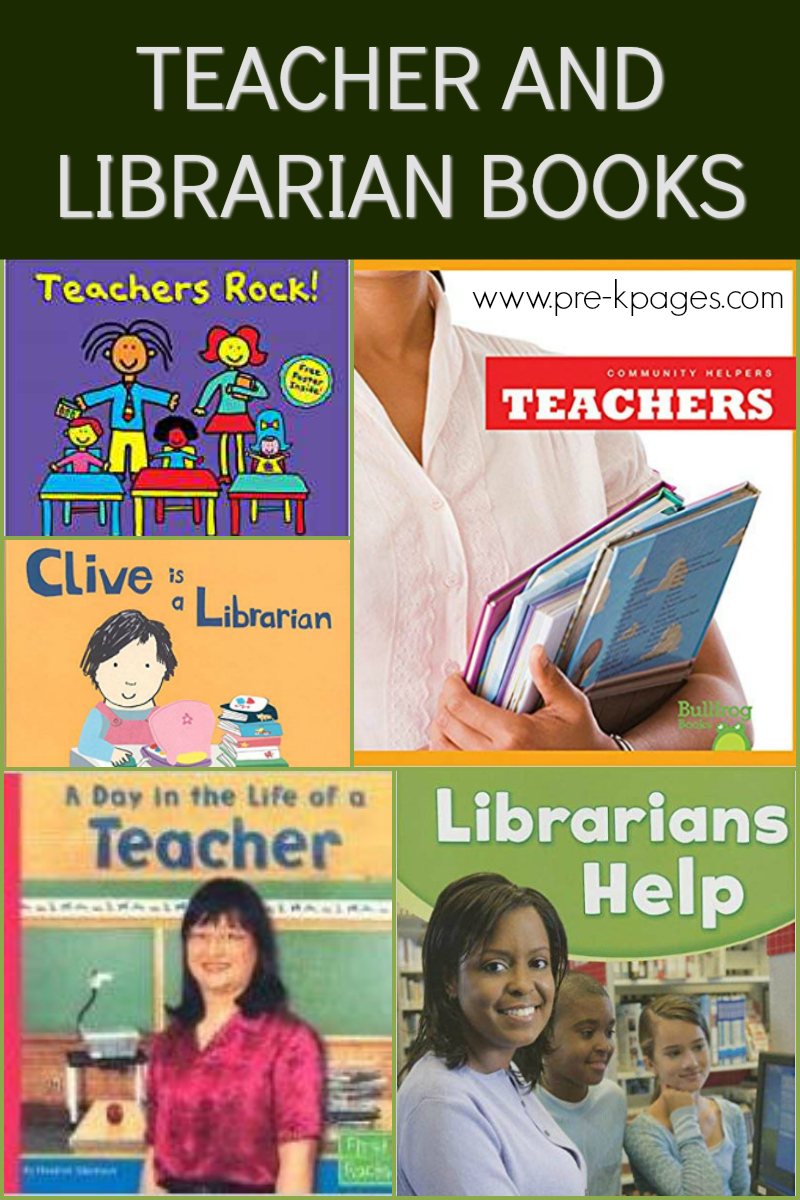 Books About Teachers
Teachers Help by Tami Deedrick
What do you know about teachers? Learn more about the ways they work to help students learn.
A Day in the Life of a Teacher by Heather Adamson
Follow an elementary teacher through her way, discovering all the things she does in her work.
Teachers by Cari Meister
Explore what teachers do before, during, and after school.
A Day in the Life of a Child Care Worker by Heather Abramson
Discover what a teacher in a child care center does and how she may work.
Jobs People Do: A Day in the Life of a Teacher by Linda Hayward
Read how Ms. Hill prepares for her class and what she does with her students.
I Want to Be a Teacher by Dan Liberian
Teachers are men and women. They teach children of all ages. Sometimes they even teach outside!
Let's Meet a Teacher by Bridget Heos
Mrs. Crawford uses all kinds of tools during the day. Discover what she uses and how she teaches her students.
Clive Is a Teacher by Jessica Spanyol
Clive pretends to be a teacher, exploring the work that teachers do.
Teachers by Emma Less
Teachers are an important part of the community…almost like superheroes!
Teachers Rock! by Todd Parr
Teachers are amazing! Discover all the ways they help their students.
Teachers (Community Workers) by Meg Gaertner
Discover how teachers are an important part of the community.
My Teacher Can Teach Anyone by W. Nikola-Lisa
A fun alphabetic look at how teachers impact every other profession.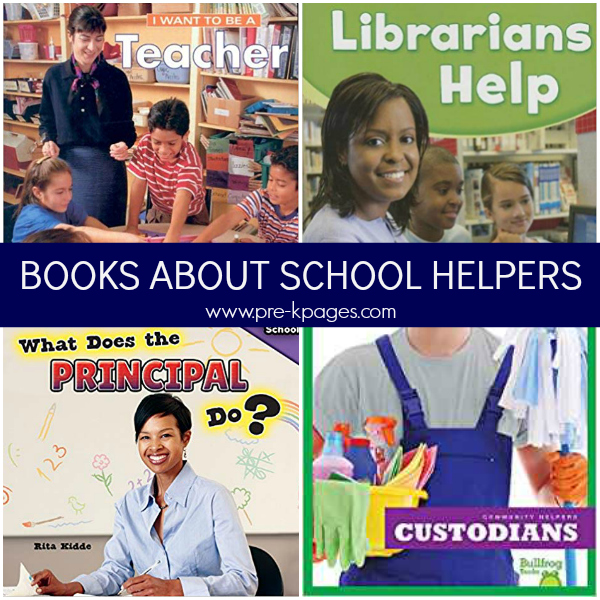 Books About Librarians and Other School Helpers
Librarians by Cari Meister
Librarians help people find books and locate information they need. This book helps kids explore more about librarians and their work.
Librarians Help by Dee Ready
Discover where librarians work and the tools they use.
Let's Meet a Librarian by Gina Bellisario
Mr. Field knows how to find information about all kinds of subjects. He helps students find what they need in the library.
I Want to Be a Librarian by Dan Liebman
The librarian chooses books for the library. The librarian helps students find books and other materials. What else does the librarian do?
Clive Is a Librarian by Jessica Spanyol
Clive and his friends explore what it means to be a librarian.
Librarians (Community Helpers) by Meg Gaertner
Explore how librarians help their communities and how people use the library.
What Does a Library Media Specialist Do? by Winston Garrett
A school library has more than just books. Discover different ways the librarian helps.
Principal by Czeena Devera
A simple look at the work of a principal in a school.
Principals by Julie Murray
Learn what principals do, where they work, and why they are important.
What Does a Principal Do? by Rita Kidde
Introduces the work of a school principal.
What Does a Janitor Do? by Rita Kidde
Discover all the different tasks a school custodian does.
Custodians by Robin Nelson
Custodians are an important part of the school. They unlock doors, keep things clean, and help fix things that are broken.
Custodians by Erika Manley
Explore the important work of custodians who keep buildings clean and in good repair.
More Book Lists