Pre-school and kindergarten students love zookeepers and veterinarians. Which is why they're an amazing theme when your class goes over community helpers. Preschoolers may have pets or may have explored zoos, but they may not think about the helpers in the community who help these animals stay healthy and well. These books can help your preschoolers build their knowledge and vocabulary about community helpers and think about the work of people who help animals.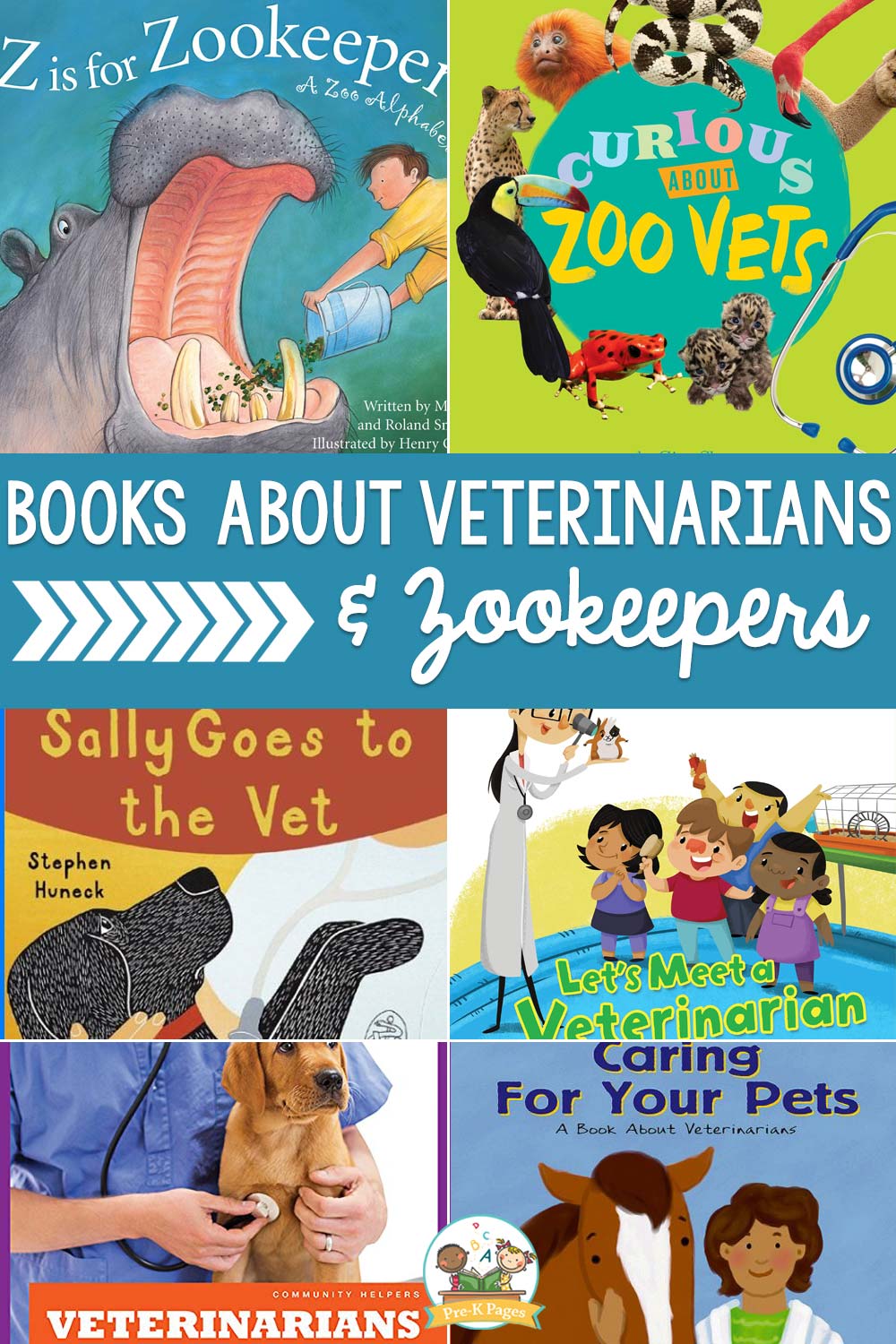 Community Helper Books About Veterinarians
Animal Hospital by Judith Walker-Hodge
Luke and Jack find an injured duck and take the duck to the vet.
Caring for Your Pets by Ann Owen
Discover ways veterinarians help you care for your pets.
A Day in the Life of a Veterinarian by Heather Adamson
What does a veterinarian do all day? This book leads young readers through the work of veterinarians and their care for animals.
I Want to Be a Vet by Dan Liebman
Vet is short for "veterinarian." The photos in this book show vets caring for all kinds of animals, not just pets.
Let's Meet a Veterinarian by Gina Bellasario
Dr. Kate comes to a classroom to check on the class pet, a guinea pig named Henry. Dr. Kate tells the kids about her work and how she helps keep animals like Henry healthy.
The Pet Vet, by Marcia Leonard
Bret pretends to be a veterinarian just like his father.
Sally Goes to the Vet by Stephen Huneck
Sally gets injured while playing in the yard and her family takes her to the veterinarian.
Vet by Jess Stockham
A simple book that answers kids' questions about taking pets to the veterinarian.
Vet (People Who Help Us) by Amanda Askew
An introduction to the veterinarian for younger kids.
Veterinarians by Cari Meister
Discover more about what the work of a veterinarian is like.
What Happens in a Vet's Office? by Amy Hutchings
Explore the work that goes on in a veterinarian's office.
Veterinarians Help by Dee Ready
Veterinarians help care for pets, farm animals, and other animals. They help sick animals and help healthy animals stay healthy.
Meet the Vet by Joyce Jeffries
Explore the work that veterinarians do and the different equipment they use.
Busy People: Vet by Lucy M. George
Mike the vet is very busy. He takes care of pets and farm animals.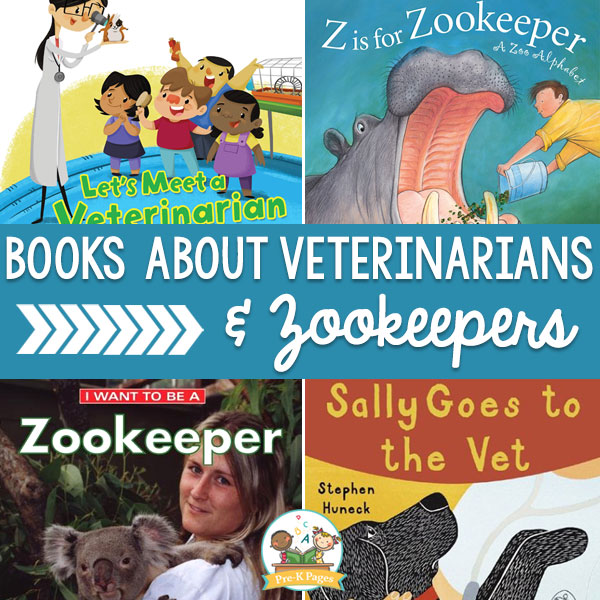 Community Helper Books About Zookeepers and Park Rangers
Curious About Zoo Vets by Gina Shaw
Learn about the people who care for animals at the National Zoo.
A Day in the Life of a Zookeeper by Nate LeBoutillier
Follow a zookeeper throughout her day, discovering the work she does and the tools she uses.
I Want to Be a Zookeeper by Dan Liebman
Zookeepers do many things to care for the animals in the zoo.
Z is for Zookeeper by Marie Smith and Roland Smith
The hardworking zookeeper must keep all the animals fed, healthy, and clean.
Zookeepers by Julie Murray
Explore the work of men and women who care for animals in zoos.
Zookeepers by Sarah Tieck
Learn about the regular work and unique challenges of caring for animals in a zoo.
What Zookeepers Do by Jack Hanna
Explore how zookeepers care for the animals who live in the zoo.
Park Rangers by Mary Firestone
A look at the work of a ranger in a national park.
Park Rangers by Julie Murray
Explore the important work of park rangers.
Check your local library or book resellers to supplement your classroom library economically.
More Book Lists