How would you like a big list of kid-approved and engaging summer books for preschoolers? Summer is a season that may not get as much attention as the others in your preschool classroom. Many classes do not meet during the summer months. But preschoolers can learn more about summer and what happens during the warmest days of the year. Check out these books as you learn about summer or to supplement your ocean or beach theme.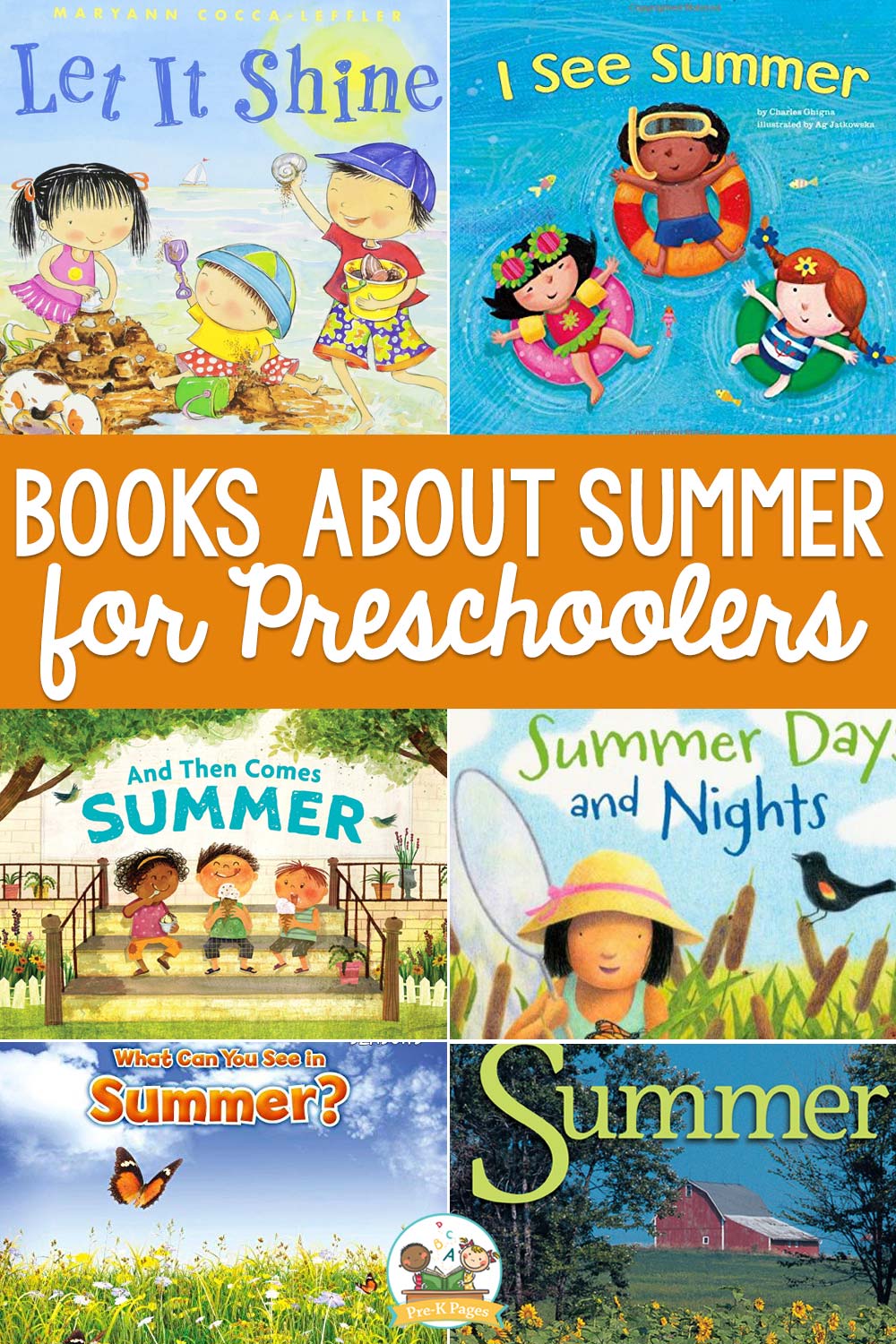 Books About Summer
Exploring Summer by Terri DeGezelle
Sizzle! Put on some shorts and try to stay cool in the hot summer season. Watch fruit ripen and baby animals grow up.
What Can You See in Summer? by Sian Smith
Explore what you see, taste, and do in the summer.
I See Summer by Charles Ghigna
A simple book for younger children that follows a familiar pattern: "I see _____," exploring the sights of summer.
And Then Comes Summer by Tom Brenner
WHEN the days get warmer and school is out, THEN you can have some summer adventures.
Summer by Tanya Thayer
With photographs and simple sentences, this nonfiction book gives an overview of summer.
One Hot Summer Dayby Nina Crews
Summer has come to the city…and it is hot!
Summer Is Here by Heidi Pross Gray
A fun look at how things around us are different in the summertime.
Let It Shine by Maryann Cocca-Leffler
Simple words and pictures capture the sights, sounds, tastes, and experiences in summer.
Summer Days and Nights by Wong Herbert Yee
A girl has a full day and night of summer adventures.
The Summer Visitors by Karel Hayes
A family of people and a family of bears spend the summer at a lake house in this almost wordless book.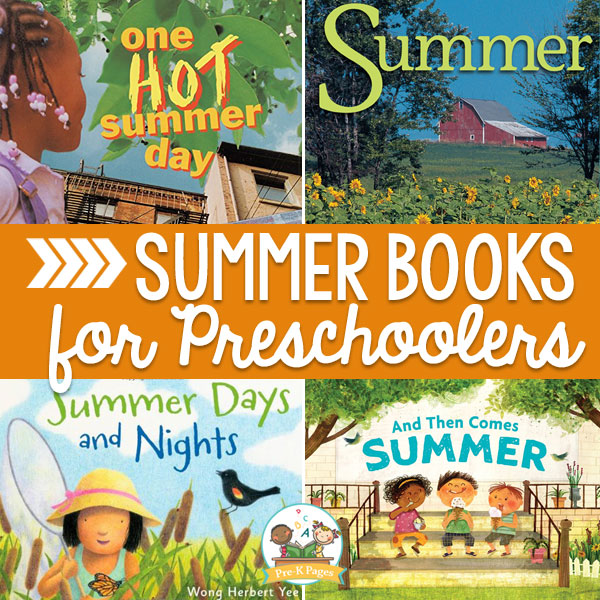 Preschool Summer Books
Carl's Summer Vacation by Alexandra Day
Carl and Madeline slip out of the hammock and explore all around the summer cabin instead of napping.
Mouse's First Summer by Lauren Thompson
On a picnic, Mouse sees many new summertime things.
The Night Before Summer Vacation by Natasha Wing
A fun variation on the Clement poem. A family packs and prepares to leave for summer vacation.
Jabari Jumps by Gaia Cornwall
Jabari has finished his swim lessons and passed his swim test. He's ready to jump off the diving board. Or is he?
Sun by Sam Usher
It is the hottest day of the year…the perfect day for an adventure. A boy and his granddad set off.
The Sandcastle that Lola Built by Megan Maynor
Lola begins to build a large sandcastle. As others arrive and almost disturb it, Lola recruits them to help her.
Yellow Ball by Molly Bang
Simple text with large simple pictures tell the story of a ball that floats away from shore but eventually ends up home again.
Ready for Summer by Marthe Jocelyn
This simple book leads preschoolers to think about what clothes are worn in the summertime.
Llama Llama Sand and Sun by Anna Dewdney
The familiar Llama Llama and his mama go to the beach.
Let's Count Summer by Alina Niemi
A counting book with summer-related items.
More Book Lists for Preschoolers