This alphabet sensory bottle is inspired by the book LMNO Peas by Keith Baker. Each page of this fun story takes us through a different letter of the alphabet in which adorable little peas help reinforce letter sounds of each of the beautifully illustrated uppercase letters.
This book is a fun and educational read-aloud to get your preschool or kindergarten kids excited about learning the letters of the alphabet.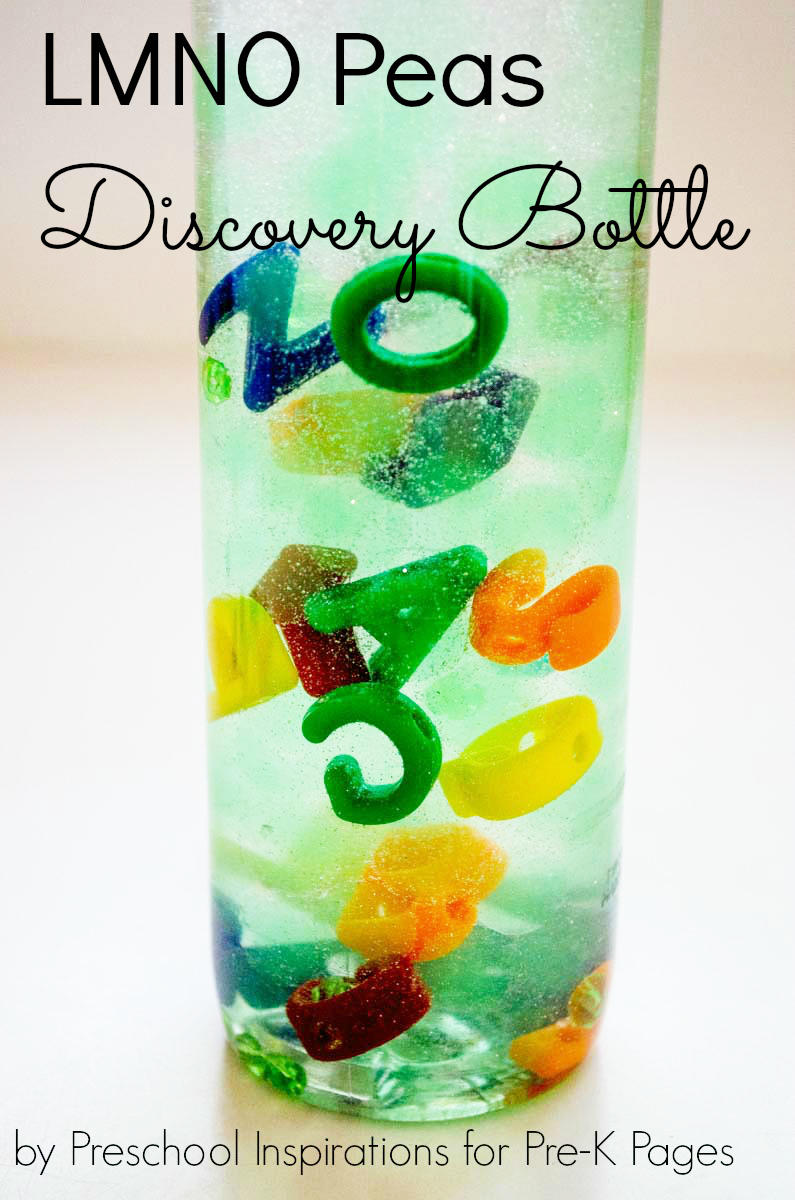 Alphabet Sensory Bottle
My kids and I decided to make an alphabet discovery bottle as an activity to go along with the book LMNO Peas by Keith Baker.
The beautiful part about discovery bottles is that they are appealing to nearly every child. Our LMNO Peas Discovery Bottle provides both literacy and science foundations.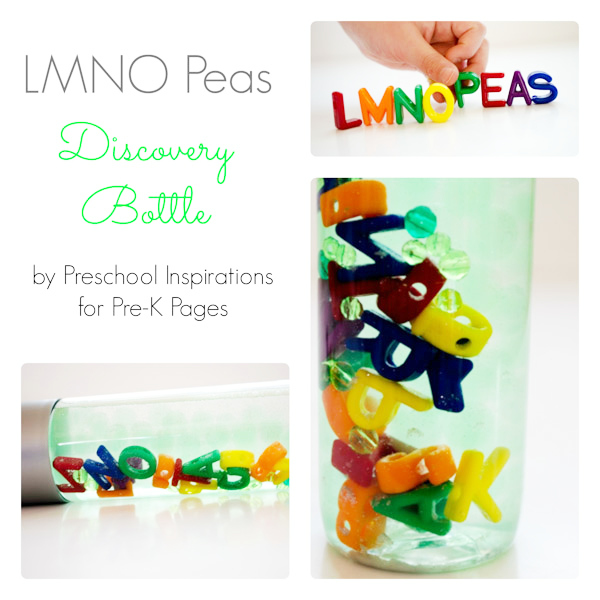 Making the Sensory Bottle
Here are the materials to make the discovery bottle:
Clean water bottle (we used a VOSS plastic bottle)
Green plastic beads or plastic jewels
Water
Hot glue or super glue to seal the bottle (E6000 works well)
The green water beads represent the peas from the book. We expanded our water beads the night before then put them into our discovery bottle with some extra water. You can add as many water beads as desired. This one is half full of them and then fill the bottle with water nearly to the top.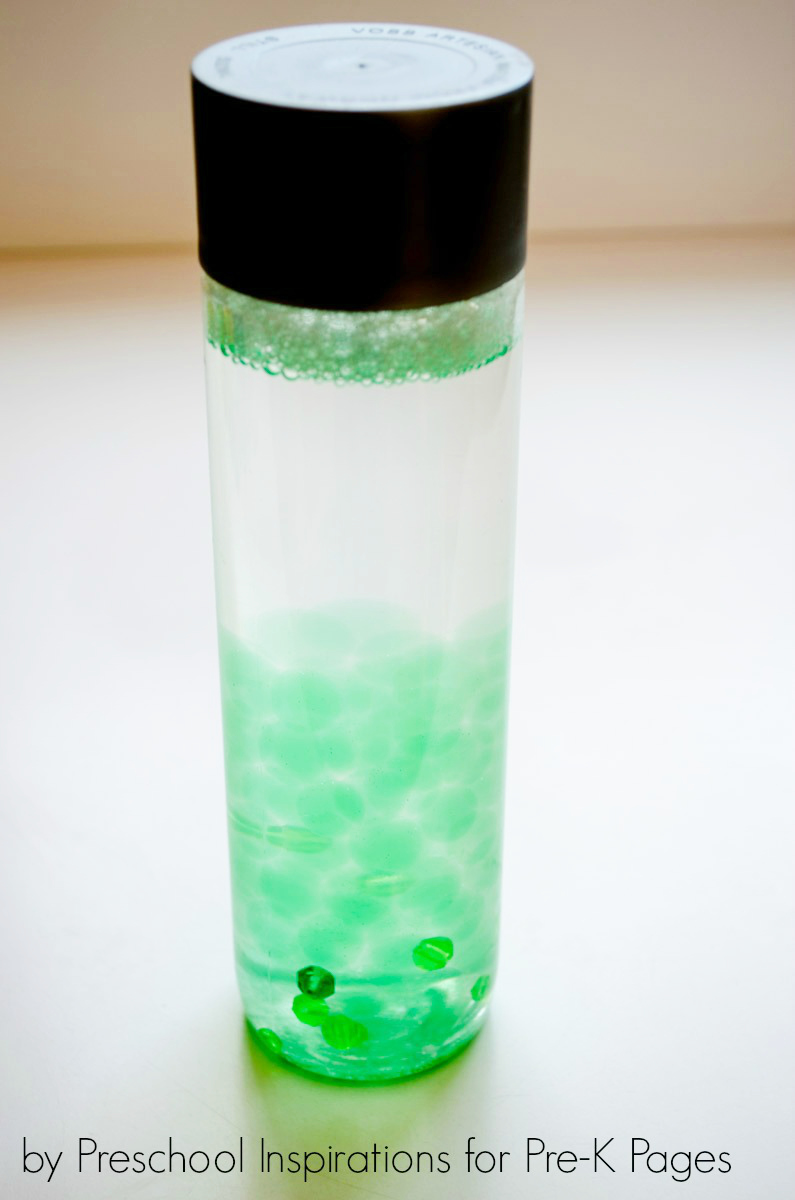 How To Assemble The Alphabet Sensory Bottle
Add as many letter beads as desired or just one for each letter of the alphabet. I also put in some small green beads and glitter we had.
Use super glue or hot glue to seal the lid on the bottle. This step helps keep in all the contents and prevents any choking for children who may be tempted to put the letter beads in their mouths.
It's so fun to watch the letters mix around the beads. You can get them to intermingle and even make the letter beads look as though they are floating.
Your kids will have fun retelling the story LMNO Peas by Keith Baker and learning the alphabet as they play with this discovery bottle.
BIO: Katie writes at Preschool Inspirations and has been teaching and administrating preschool and early childhood programs for a total of 14 years. She has enjoyed working in centers as well as her own private preschool where her own two children attend. She is passionate about hands-on activities and learning through play, and she also has a strong background in the infant and toddler years. You can connect with Katie through Facebook or Pinterest.
Other Alphabet Ideas—
Magnetic Letter Alphabet Soup Activity
Insect Alphabet Matching Game
Alphabet Shells Sensory Bin
How to Teach the Alphabet with Lego Duplo Blocks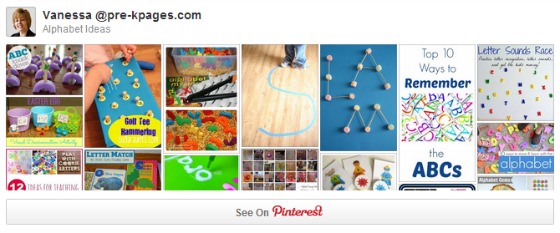 Follow my Alphabet Pinterest Board for more great ideas!