The light table is a popular center in many preschool classrooms. The gentle glow of the light shines upwards and creates opportunities for playing and learning with color and light.
Sadly, the cost of commercial light tables can be out of reach for many classrooms. But there is an affordable solution, you can make your own for much, much less – keep reading to find out how!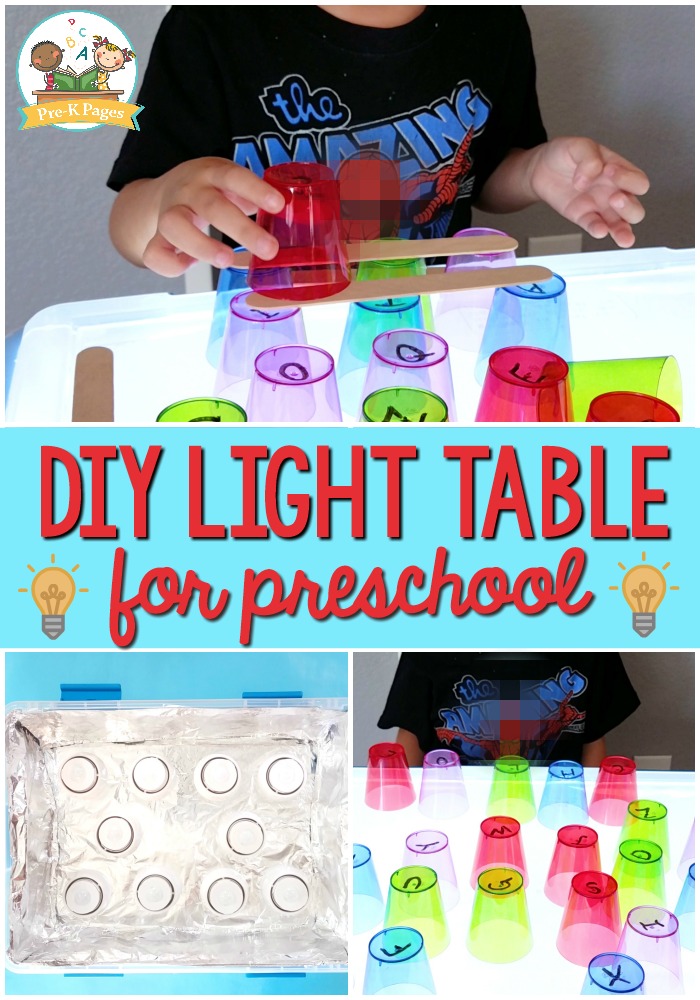 DIY Light Table
Here are the supplies you will need to create your own light table for your preschool classroom.
White Tissue Paper
Aluminium Foil
Tape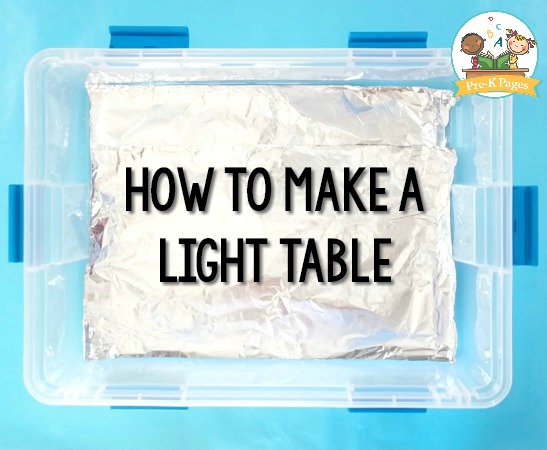 How to Make a Light Table
Start by lining the bottom and sides of your storage container with aluminum foil and taping it in place. The foil will help reflect the light up toward the top of the table.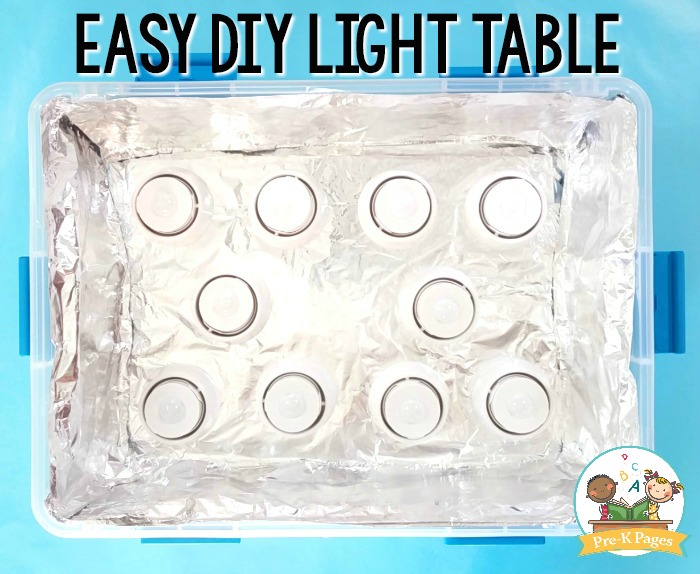 Adding Lights
Next, place your lights in the bottom of the container, spacing them out so the light will disperse evenly across the top of the table. You can secure these in place with tape or Velcro if you would like.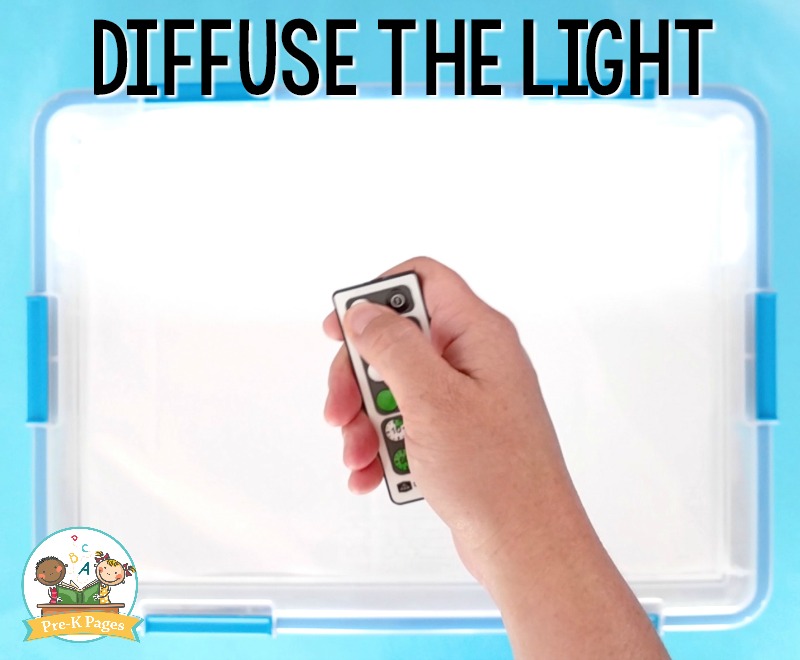 Preschool Light Table
Then, use tape to attach 2-3 sheets of white tissue paper to the inside of your storage container lid. The tissue paper will help diffuse the light and disperse it more evenly across the top of your table.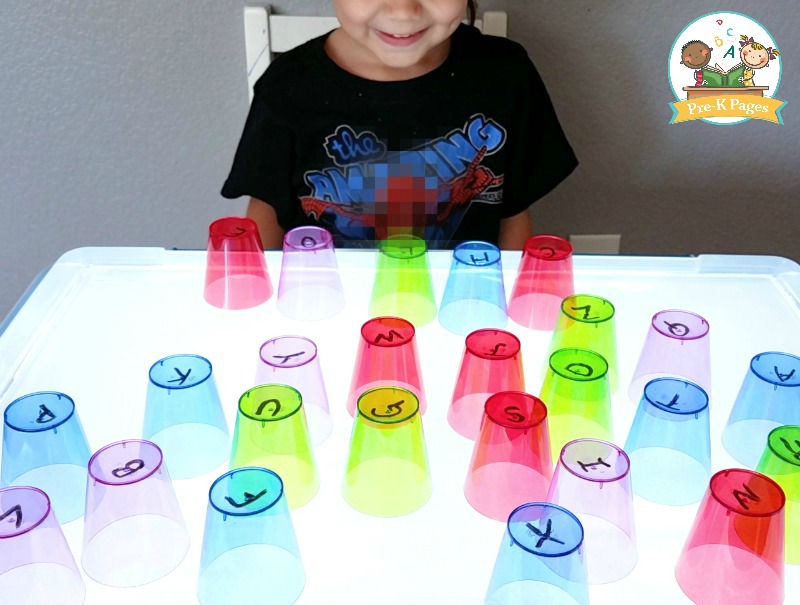 Using Your Light Table
Now it's time to test out your table and let the fun begin! The possibilities for playing and learning with a light table are endless! Here are 20+ Light Table Activities to get you started!
Watch the Video

I found the visual timers shown in the video at Daiso, but you can find something similar here.
Special thanks to Debbie M. from our Facebook group, Preschool Teachers are Superheroes for her guidance and direction in creating this table.