The light table can be a fun addition to the preschool classroom. You can use it to build skills and develop concepts in many different ways. Maybe you have a light table and wonder what to do with it. Maybe you are looking to expand learning at your light table. Whether you are a light table newbie or a pro, you can find something here to jumpstart learning with light table activities.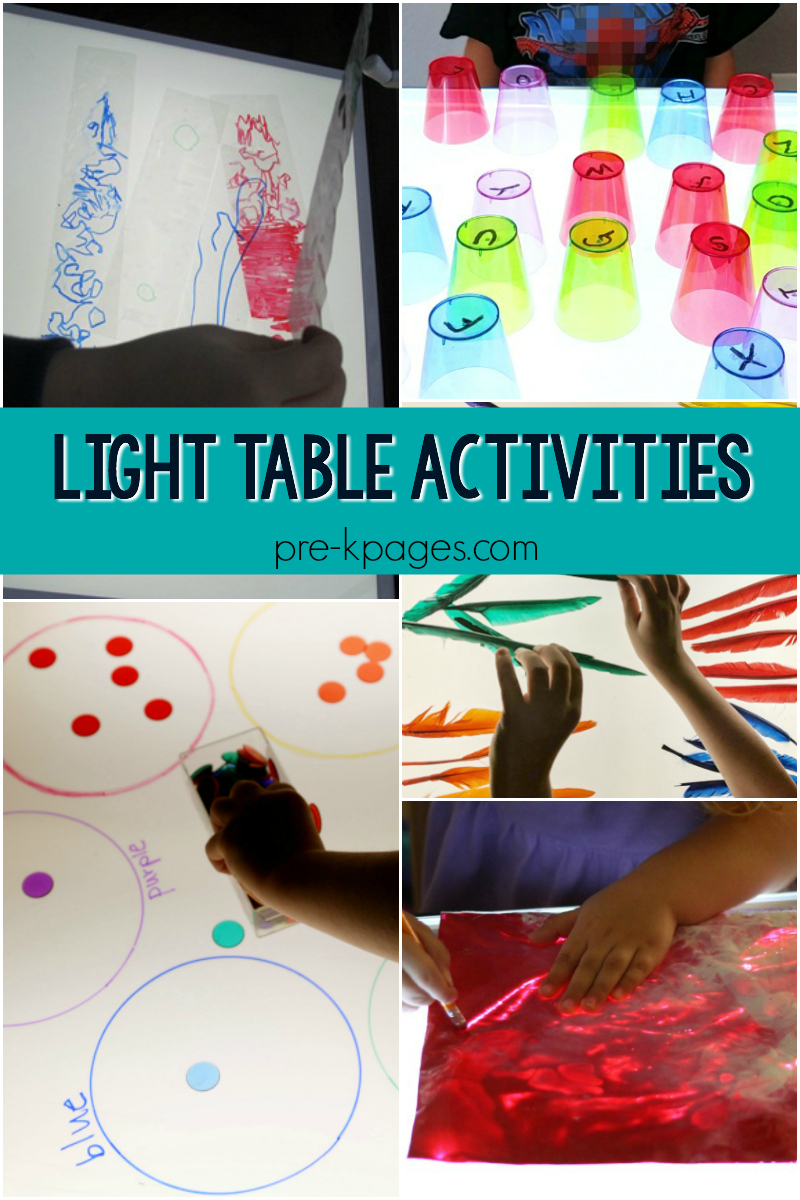 Using a Light Table in Preschool
There are so many ways to incorporate a light table in your classroom. Light table activities are a wonderful engaging tool to use in the classroom that you can use time and time again.
Make Your Own Light Table (Pre-K Pages) – The light table is a popular center in many preschool classrooms. The gentle glow of the light shines upwards and creates opportunities for playing and learning with color and light.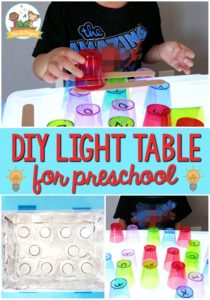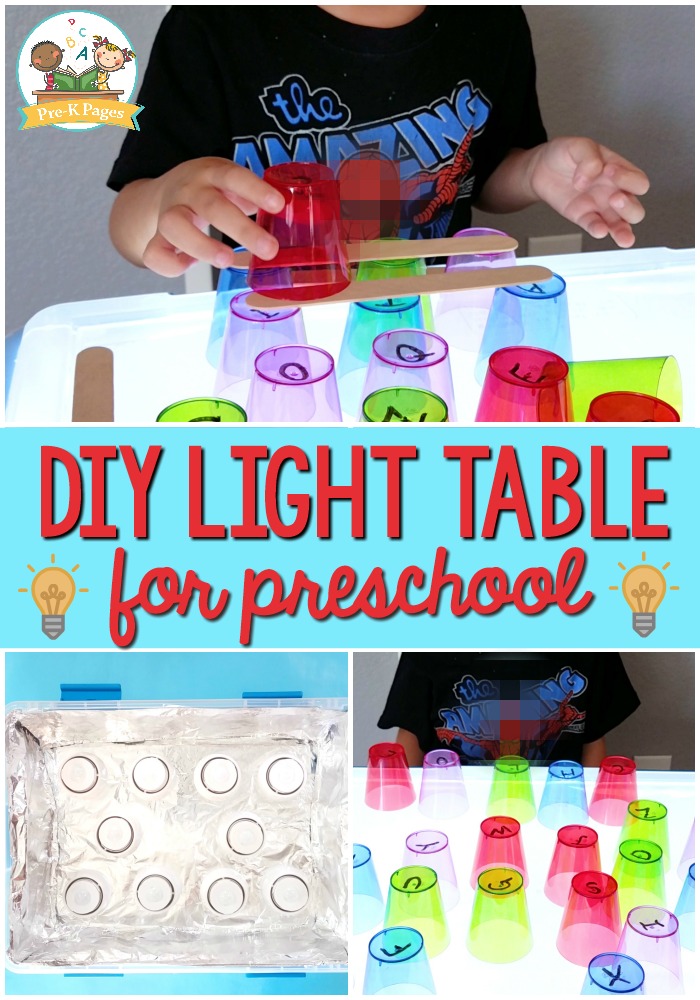 Tools and Toys for the Light Table (Pre-K Pages) – The light table has quickly become one of the most popular "must-have" centers in today's preschool classrooms. But what do kids do with a light table?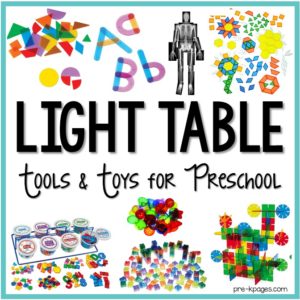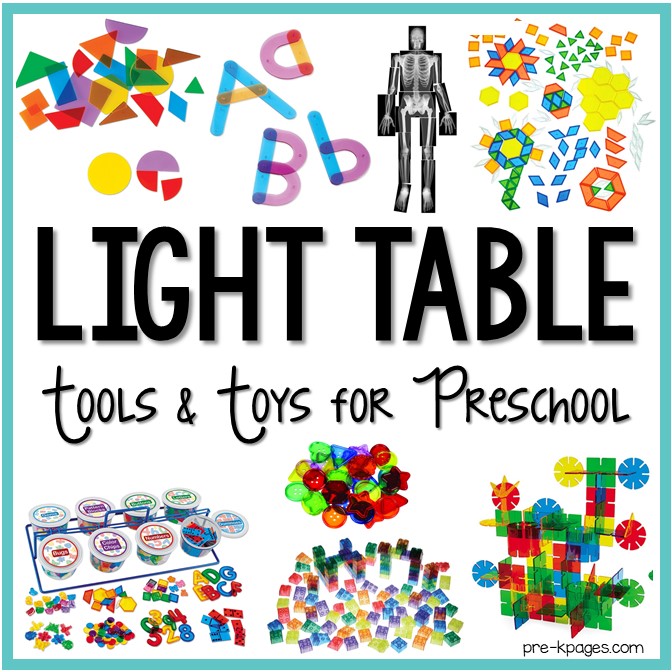 Light Table Must-Haves (No Time for Flash Cards) – Check out these must haves for your light table and get a preview of how it works!
From Light Table to Light Pegboard (And Next Comes L) – If you remember Light Bright as a child then you will adore this activity!
Everyday Light Table Play (Teach Preschool) – If you want to use your light table more, then this post is perfect for inspiration!
DIY Mini Light Box (Teach Preschool) – If a lightbox isn't in your budget, check out this fun mini DIY version!
Ideas for the Light Table (Teaching 2s and 3s) – This might really be the Ultimate collection of light table ideas!
Light Table and Loose Parts (Where Imagination Grows) – Have your students enjoy some free play with this light table activity.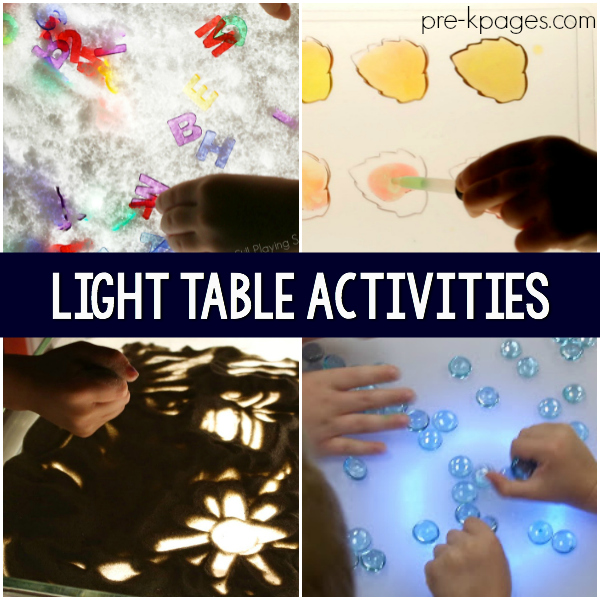 Light Table Activities
No matter the theme, or holiday in your classroom you can use a light table. These light table activities for your pre-k classroom are so versatile and a wonderful way to work on reading, literacy, and math.
Feathers on the Light Table (Pre-K Pages) – Feathers are a multi-sensory natural material for preschoolers to explore. There are so many ways for children to learn and play with feathers! When presenting them on a light table, children can observe the feathers lit from below to further marvel at their structure. This is a great activity for Thanksgiving, spring, or any time of year.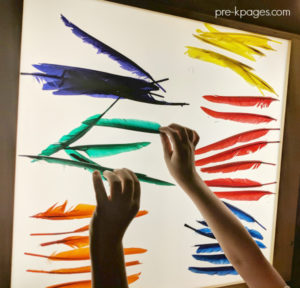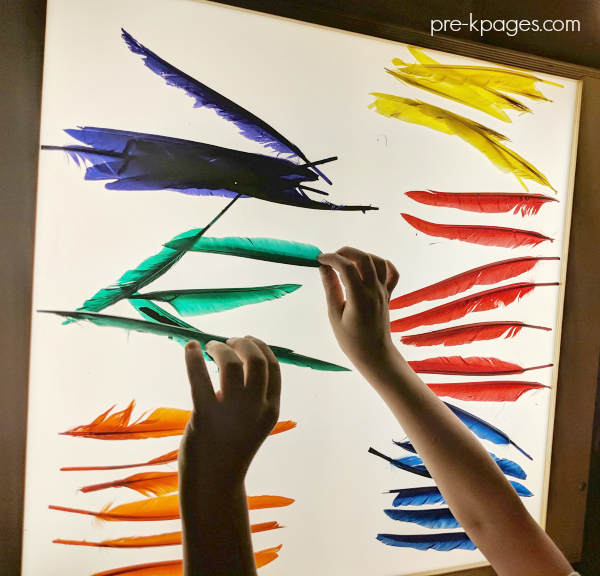 Hearts on the Light Table (Pre-K Pages) – This Valentine's Day light table activity is super easy! And your kids will have a blast making and learning the letters of the alphabet with a seasonal twist!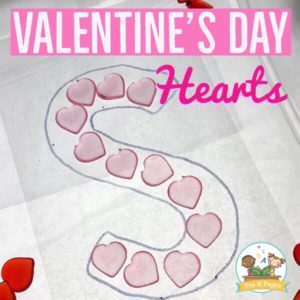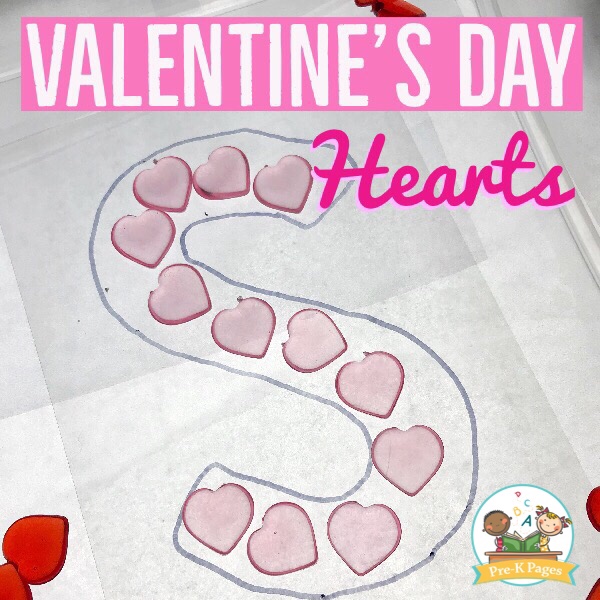 Light Table Letter Hunt (Pre-K Pages) – Preschoolers love learning the alphabet through sensory exploration! This snowy letter hunt is fantastic on or off the light table. Kids will find the texture irresistible as they explore literacy in this hands on way with this light table letters activity.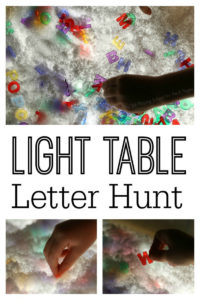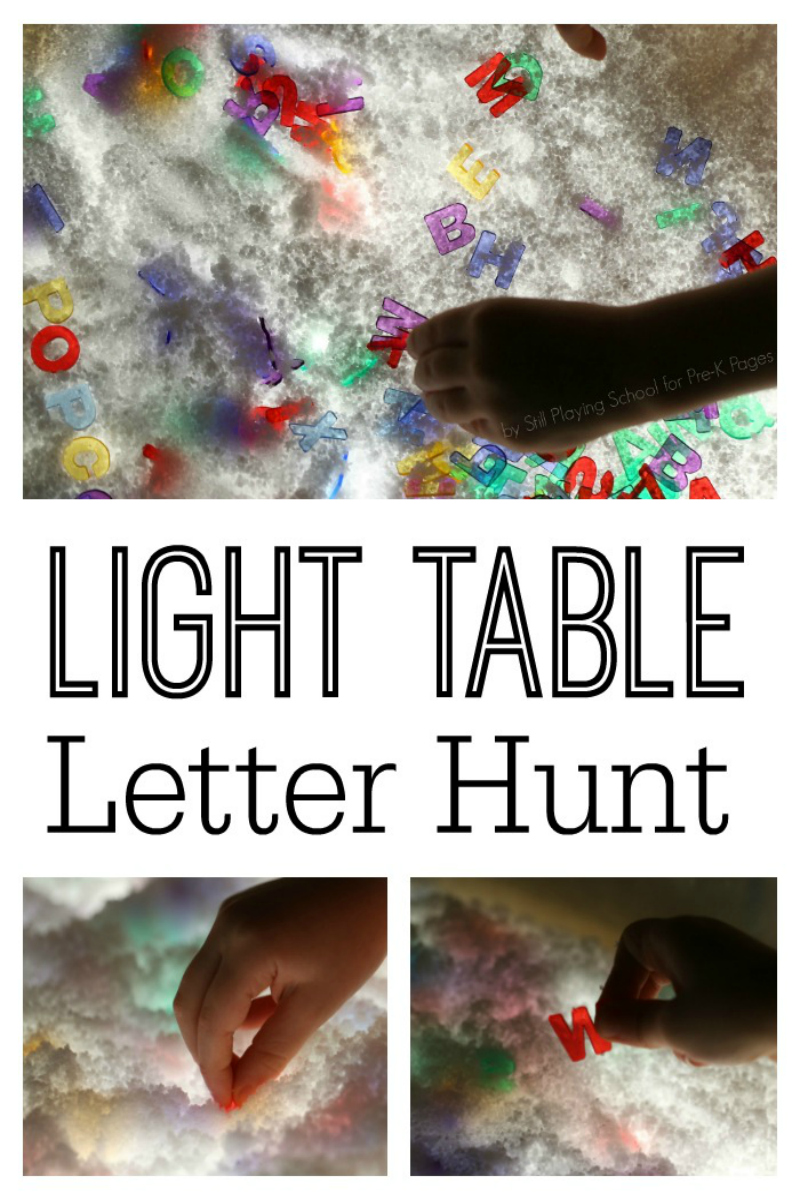 Colored Water and Eyedroppers (Pre-K Pages) – This invitation to explore color mixing on the light table is perfect as the seasons are changing. The colors of autumn leaves are mesmerizing both in nature and in this light table activity!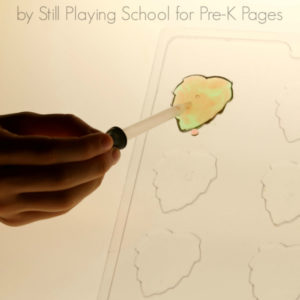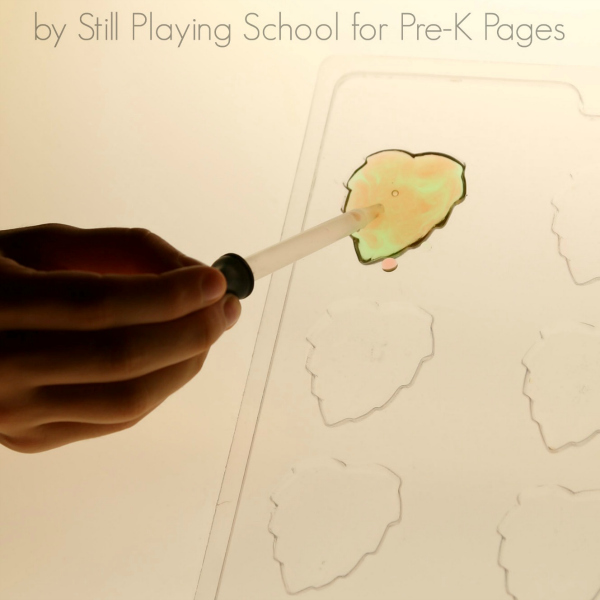 Sorting Colored Disks (Pre-K Pages) – Color sorting is an important skill for preschoolers to practice. Color identification and math skills are explored simultaneously. Any activity that can be presented on the light table makes learning irresistible and mesmerizing! A bit of prep provides a preschool color sorting center that can be visited by children over and over again.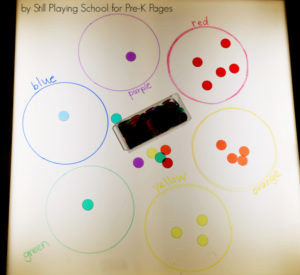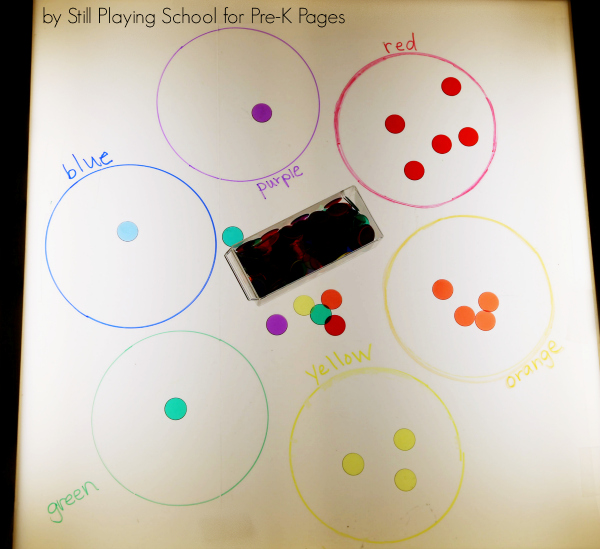 Letter Tracing Game (Where Imagination Grows) – This is one of our favorite fall alphabet games! Tracing letters on the light table with loose parts! It's so easy and can be adapted to fit many different preschool themes by just changing the loose parts.
Water Beads and Shaving Cream (Parenting Chaos) – This simple activity of Water Beads and Shaving Cream on the Light Table is by far one of my kids' favorites.
Spring Counting Activity (Where Imagination Grows) – You can find the instructions with this post to make this easy light table spring counting game for toddlers and preschoolers. It's a really simple learning activity that you can throw together quickly and it's a great quiet time activity too.
Ice Trays and Glass Stones (And Next Comes L) – Learn how to use ice cube trays with your light table!
No Mess Painting (Happily Ever Mom) – Painting and the light table can be tricky and messy! But this activity will show you how your toddler can paint, without making a mess and use the light table to do so!
Making Designs and Letters with Floral Marbles (Brick by Brick) – Practice letters and making designs with glass beads and your light table.
Sand Art (Still Playing School) – This sand art light able activity is a wonderful sensory and fine motor skills activity.
DIY Numbers for the Light Table (Still Playing School) – Learn how to make your own transparent numbers for the light table!  Your preschooler will enjoy playing with these colorful numbers as they work on math concepts.
More Center Ideas