Do you use environmental print to teach emergent literacy skills in your Preschool or Pre-K classroom? You can use familiar signs and logos to motivate your little learners and boost their confidence. Your kids will have fun identifying the familiar print they see in the world around them using these fun games, and they won't even know they're learning!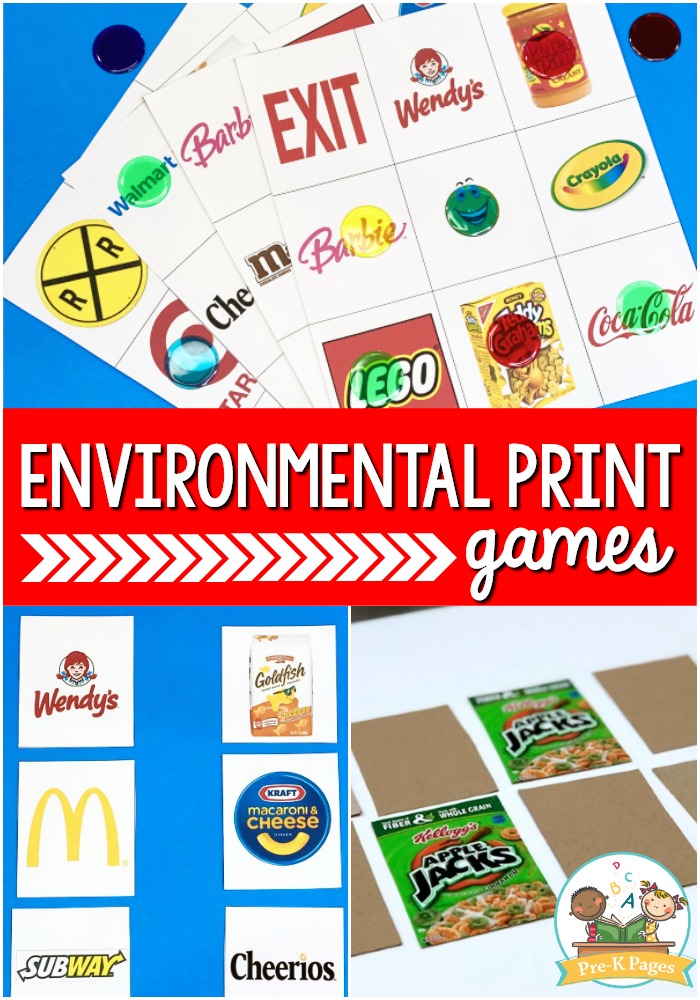 Environmental Print Games
Recognizing environmental print is the very beginning of early literacy development. The letters, shapes, and colors found in logos for familiar products and stores such as McDonald's, Target, and Cheerios invite your emerging readers to interact with print and the written word on their own terms.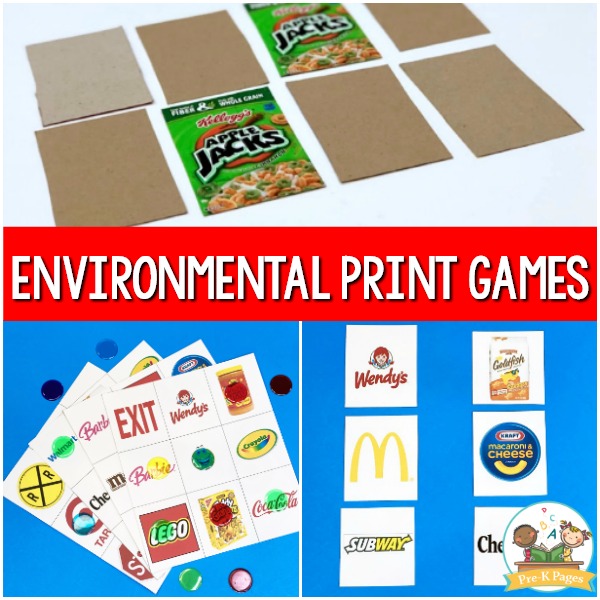 Why Use Environmental Print?
When you use this type of print in your classroom it can be very meaningful for your students. If you've ever driven by a McDonald's restaurant with a child in the car and they've shouted, "McDonald's!" then you've witnessed the power of environmental print first hand.
The bottom line is that young children get excited when they can "read" familiar print. And when young children become excited about reading, they'll begin to learn early literacy skills more quickly.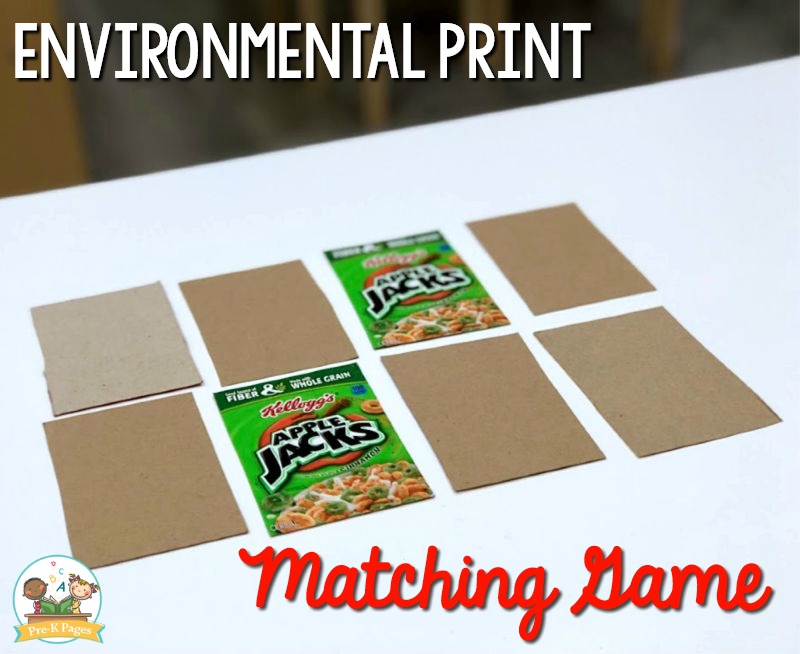 Memory Matching Game
Here are some of our favorite environmental print games for your kids to play at home or in the classroom. You can quickly and easily create a memory matching game using the following supplies.
2 sets of mini cereal boxes
Scissors
You can purchase mini sets of cereal boxes at your local grocery store. Start by emptying all the cereal boxes, then cut off the front of each box using your scissors.
To play, place the cereal box fronts, or cards, face down on a table. Invite your students to take turns flipping over two cards at a time to find a match. For older students, you can play the more traditional version of memory where the person with the most cards at the end of the game "wins" but for young children just playing without winners or losers is enough.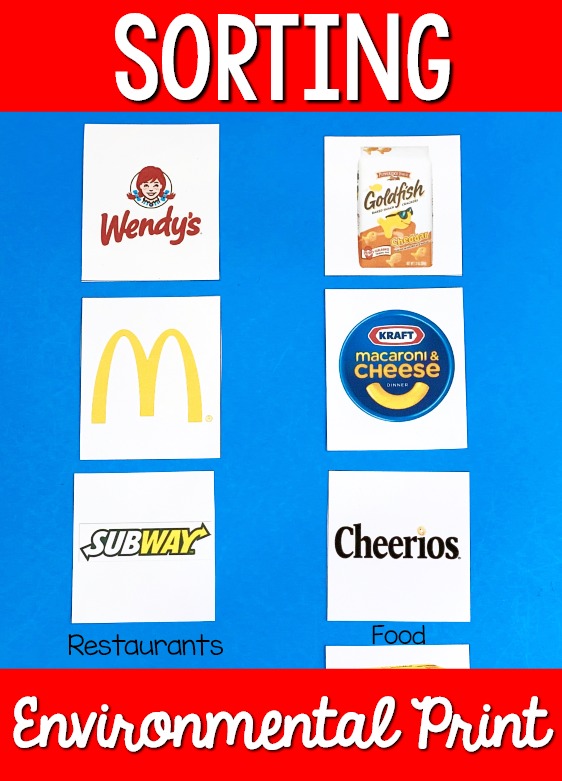 Sorting Game
You can invite your students and their families to participate by sending home this free environmental print note. When you have collected your environmental print, gather your students together in a large group and sort the print by type. You can sort a number of different ways, such as food or toys, signs or food, grocery store or restaurant etc.
You can sort the print on the ground using two hula hoops, or if your print is small enough you can use a pocket chart.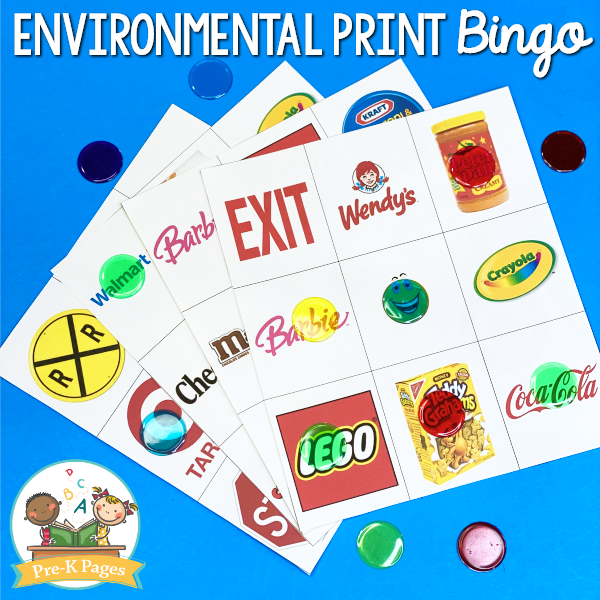 Bingo Game
Using signs and logos to play bingo makes learning even more fun for your little learners! Games like bingo require players to focus and concentrate as they search for the images on their game mats. Your kids will also be practicing important receptive listening skills when they play bingo. You can download this free printable game here.
Picture Books About Signs
More Literacy Ideas