The blocks center is always a favorite in my classroom every single year! But what are kids really learning in the block center? The answers may amaze you!
When you intentionally stock your block center with carefully selected materials designed to support the development of language, literacy, math, critical thinking, problem solving, and social skills – the blocks center becomes a powerhouse of learning!
Here are some of the building and block tools my students love using every year.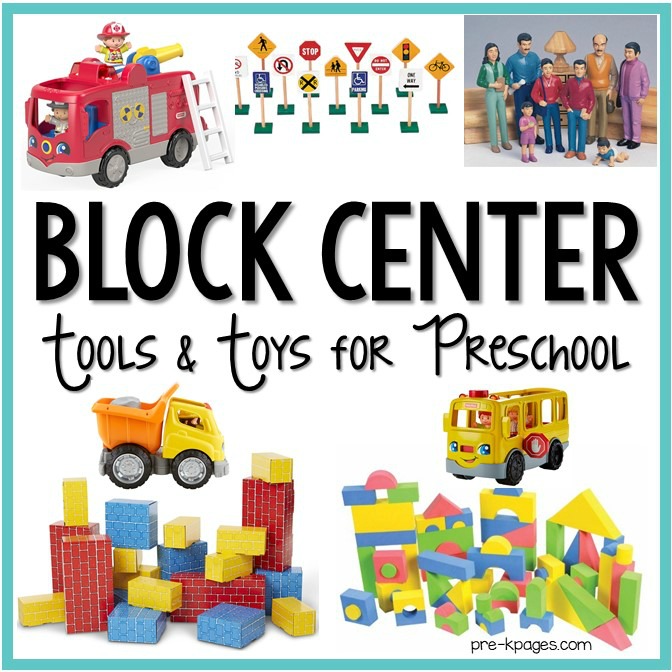 Blocks Center Materials
Soft Blocks
These blocks are very quiet and lightweight – so nobody ever gets hurt. They also make for a quick and easy clean-up when you provide clearly labeled or matching colored tubs for the students to place them.
Vehicles
Adding vehicles in this area will provide your students with opportunities to develop oral language skills as well as problem solving and creativity. The fire truck, bus, and dump truck are always very popular year after year.
Block Play Wood Traffic Signs
Traffic signs will provide a print rich environment for your students as well as offer opportunities for identifying environmental print, an important part of emergent literacy.
Block Play People
Providing people in this center invites children to lend the people voices. When children use the little people in their play, they are practicing oral language, communication, and vocabulary skills.
Cardboard Blocks
These are super sturdy, yet lightweight cardboard and can easily withstand rough and tumble play. The bricks are large; children love building structures that are big enough to feel realistic.
Around the Town Rug
This town rug provides children with not just a soft, comfortable place to play, but also a road on which they can drive the vehicles.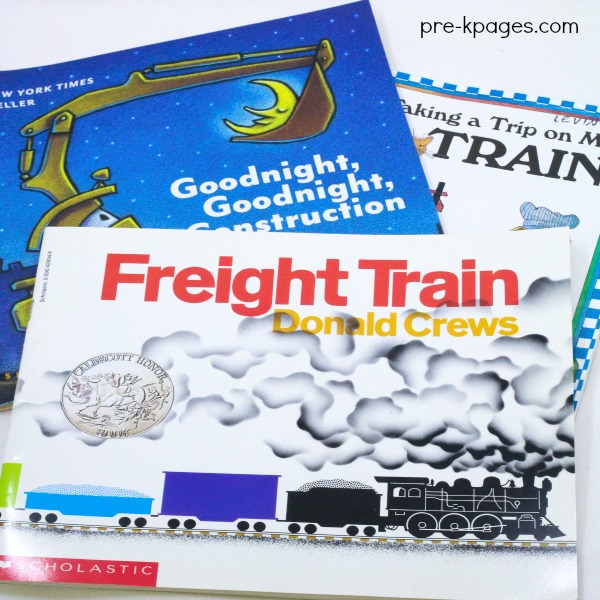 Books about Building, Construction, and Transportation
Of course, plenty of books about building, construction, and transportation are a must in this center. These types of books can spark creativity and give children ideas for designing structures or support vocabulary development.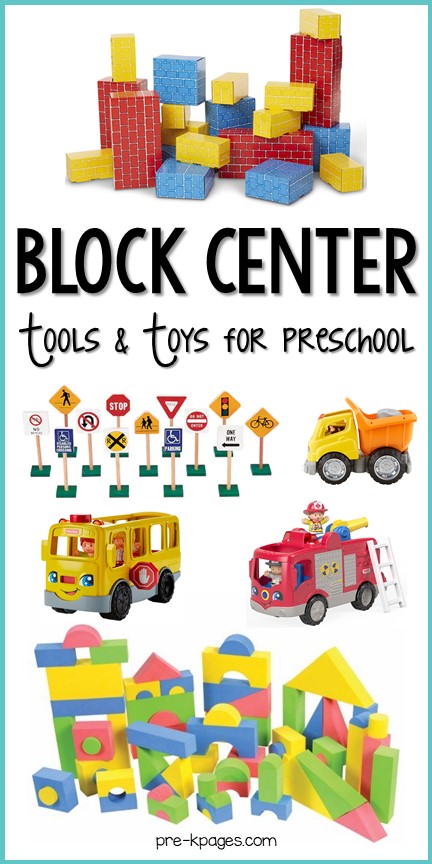 The Teaching Tribe
Having a well-stocked block center is awesome! But let's face it, blocks can't make you a better teacher. The best place to discuss teaching best practices and get the support you need is in the Teaching Tribe. We have many printable lessons and on-demand video trainings to help you become the best teacher you can be! If you want to get on the waiting list for the Teaching Tribe, do it soon so you don't miss the next open enrollment period!
More Teaching Tips