One of my favorite items in my classroom is my large magnet board. (It's really an oil drip pan; you can find it in the automotive section of your local discount store.) It can be used for all kinds of activities. For a while, I used it to teach an important math concept – graphing.
Why Make Graphs?
Graphing is an important concept that can be explored in lots of hands-on ways. Graphing activities help children develop these math concepts:
counting
classifying
comparing
representing numbers and quantities in different ways
math vocabulary (more/less/most/least)
estimating (if you predict how many more or less before graphing objects)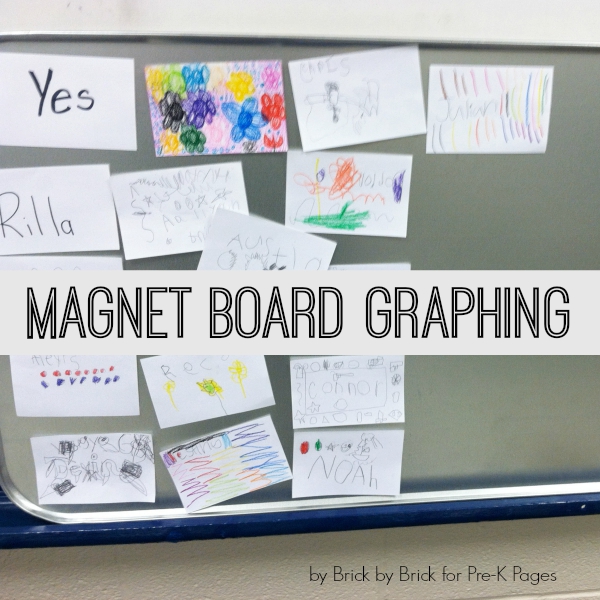 Graphing also helps children develop important social and self concepts, including these:
expressing an opinion
recognizing differences
realizing that others have opinions and these may be different from mine
affirming their own ideas
critical thinking
making choices
Preparing Name Cards
At the beginning of the year, I gave each child a large index card. The children printed their names on the cards and decorated them. If you have children who are not printing names clearly yet, you could print names first or add the name at the bottom of the card. Kids will recognize their cards since they made them.
We added a small self-adhesive magnet to the back of each card. Now the cards were ready to be used on own classroom graph.
Using the Graph
Each day I printed a question above the graph. At first, I chose yes/no questions. These questions are easy to think about and make a choice. I chose topics for which children would have ready answers. Children would think about the question and place their names under the preferred answer (yes or no). (This also helped me easily take attendance; if the card stayed on the board rail, the child was absent.)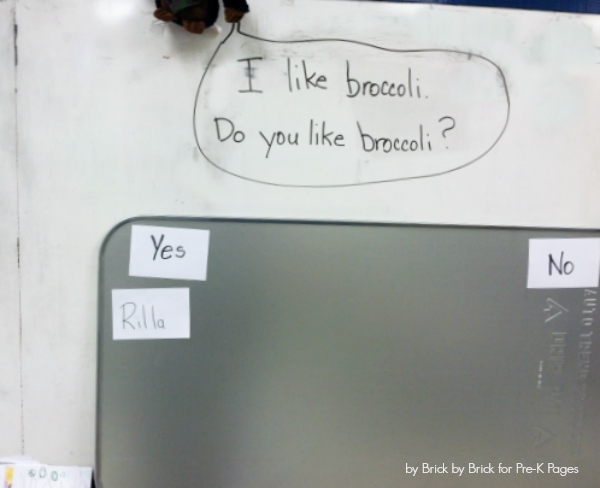 Note: We had a class mascot, Rilla. Rilla hung above the board and "asked" the question. Rilla also added his card to the board.
After responses we would count the Yes and No responses and compare. How many said yes? How many said no? Which one had more (or less)? How many more (or less)?
As children become more adept at graphing and choosing, increase the difficulty of questions or add more responses.
Apple Graph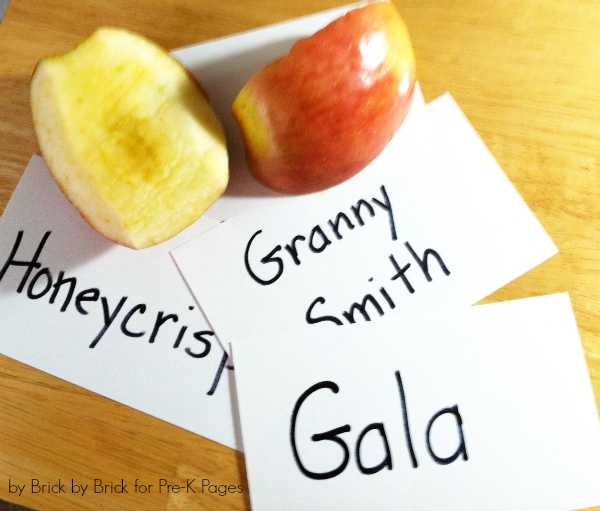 To make a graph that connects with an apple theme, choose three varieties of apples. Print the variety names on cards and add to your graph board. Cut apples into small pieces. (Note: Apples can be a choking hazard for younger preschoolers. Removing the peel can help minimize this.) Invite kids to taste the apples and decide which variety they liked best. They can place their name cards under the variety names.
Other Graphing Activities
Target graphing activities to match your teaching emphasis. Think about these questions:
Literacy: Do you have an E in your name? (or other letter)
Math: Is your family larger, smaller, or equal to 3 people?
Science: Do you like summer or winter better?
Social Studies: Have you been to the zoo?
I hope you will consider including a magnet board and name cards as a part of your daily graphing routine in preschool.
BIO: Scott Wiley, an early childhood educator for 30 years, is editor for Pre-K Pages. He also blogs at Brick by Brick, exploring the connection between play and learning. You can read about his favorite things and other teaching ideas. Connect with Scott on Twitter, Facebook, and Pinterest.
More Sorting and Math Posts—
Sort It Out: Color Sorting Game
Ten Black Dots: Counting and Grouping Circles
Math Picture Books for Preschool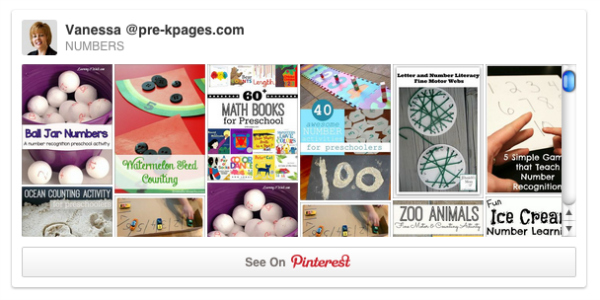 Follow my Numbers Pinterest Board for more great ideas!