This math and sorting game is inspired by the book Sort it Out by Barbara Mariconda. This activity encourages kids to practice fine motor skills, sorting skills, classifying skills, and counting skills.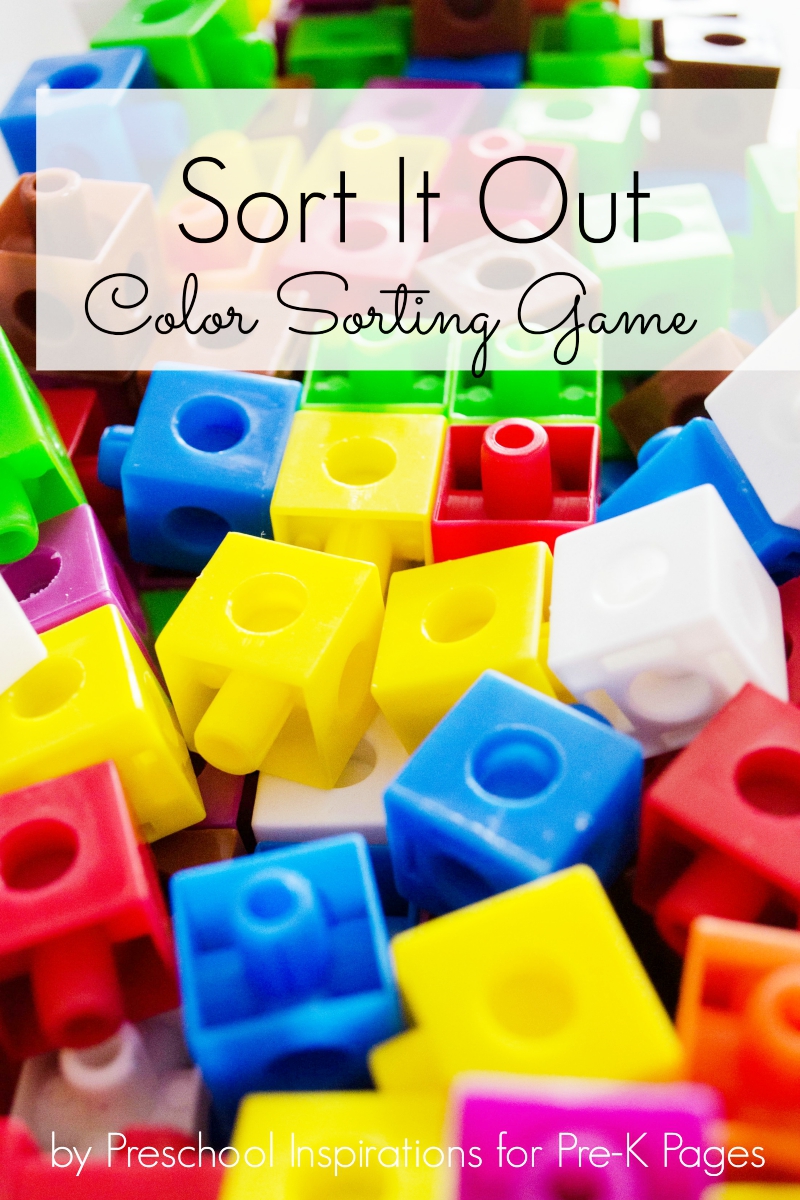 The Book
Sort It Out by Barbara Mariconda is a sweet tale of a little mouse named Packy, who loves to collect lots of items. Among his findings are items such as a turtle, marble, string, tea kettle, pine cone, and more. His mother tells him: "Enough is enough. Empty that stuff you've collected today. Then sort it all out and put it away." He sorts them by color, by things that are living and non-living, by shape, by texture, as well as by their material.
One of my favorite parts of stories is extending them into learning activities for young children. For this story, we made a color sorting game. It was so fun to hide items that Packy collected from the book into a sensory tub and watch as the children discovered them.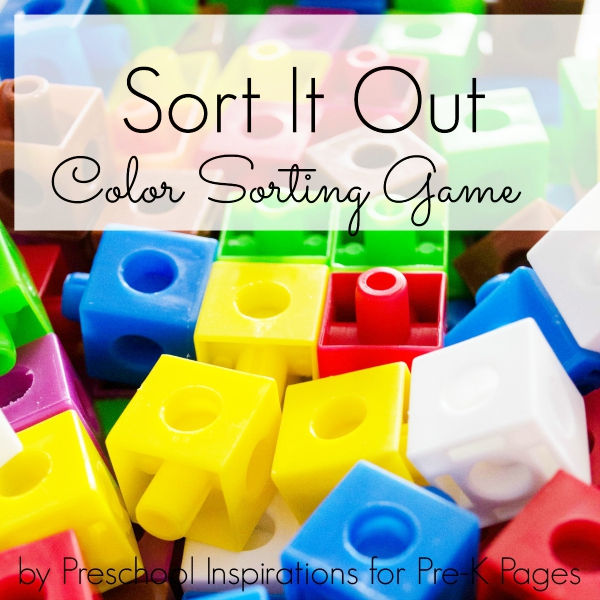 The Game
This color sorting game was super easy to put together, and I just used items that we already had around. Here's how to make your own color sorting game.
Materials
Sensory tub
Snap cubes or unifix cubes
Various items from the story which would fit into the sensory tub
First, we broke up hundreds of snap cubes (unifix cubes) in various colors and put them into the sensory tub. This doubled as perfect fine motor practice, too.
While the children were not looking, I buried some items (such as a marble, turtle, and string) into the container.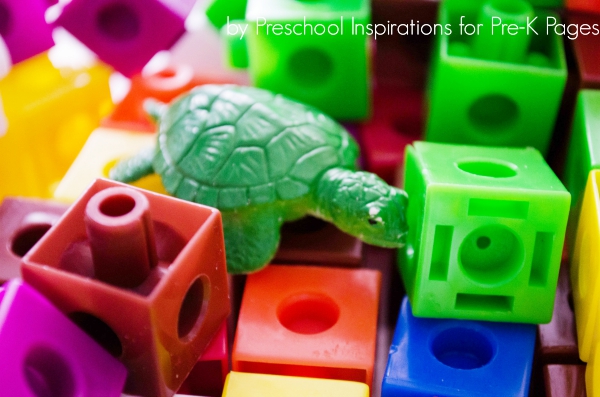 The children began putting together the snap cubes by color and were surprised to find the fun items from the story hidden among the cubes.
Once all the items were found, we finished sorting the rest of the snap cubes by color.
If the children are interested, invite them to count the cubes and the objects.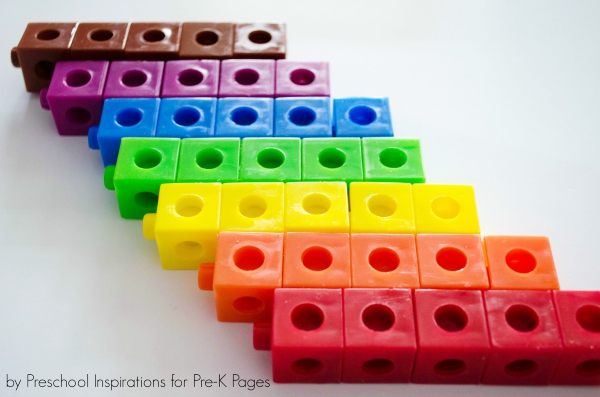 The book Sort It Out by Barbara Mariconda offers young children a wonderful and fun way to learn about sorting. This game helps them put these important skills into practice.
BIO: Katie writes at Preschool Inspirations and has been teaching and administrating preschool and early childhood programs for a total of 14 years. She has enjoyed working in centers as well as her own private preschool where her own children attended. Currently, Katie is homeschooling her three children. She is passionate about hands-on activities and learning through play, and she also has a strong background in the infant and toddler years. You can connect with Katie through Facebook or Pinterest.
Here are other math and sorting ideas—
Ten Black Dots: Counting and Grouping Circles
Butterfly Life Cycle Sensory Bin
Zoo Book Activity: Matching Eyes
Math Picture Books for Preschool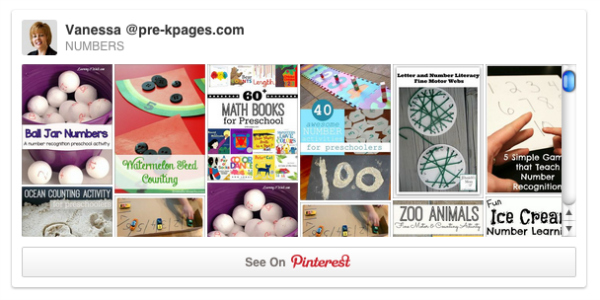 Follow my Numbers Pinterest Board for more great ideas!