An About Me Theme is great for the beginning of school year. Preschoolers love to talk about themselves and learn more about themselves. In this activity, your group of children can mix in blocks, math, literacy, and great conversation.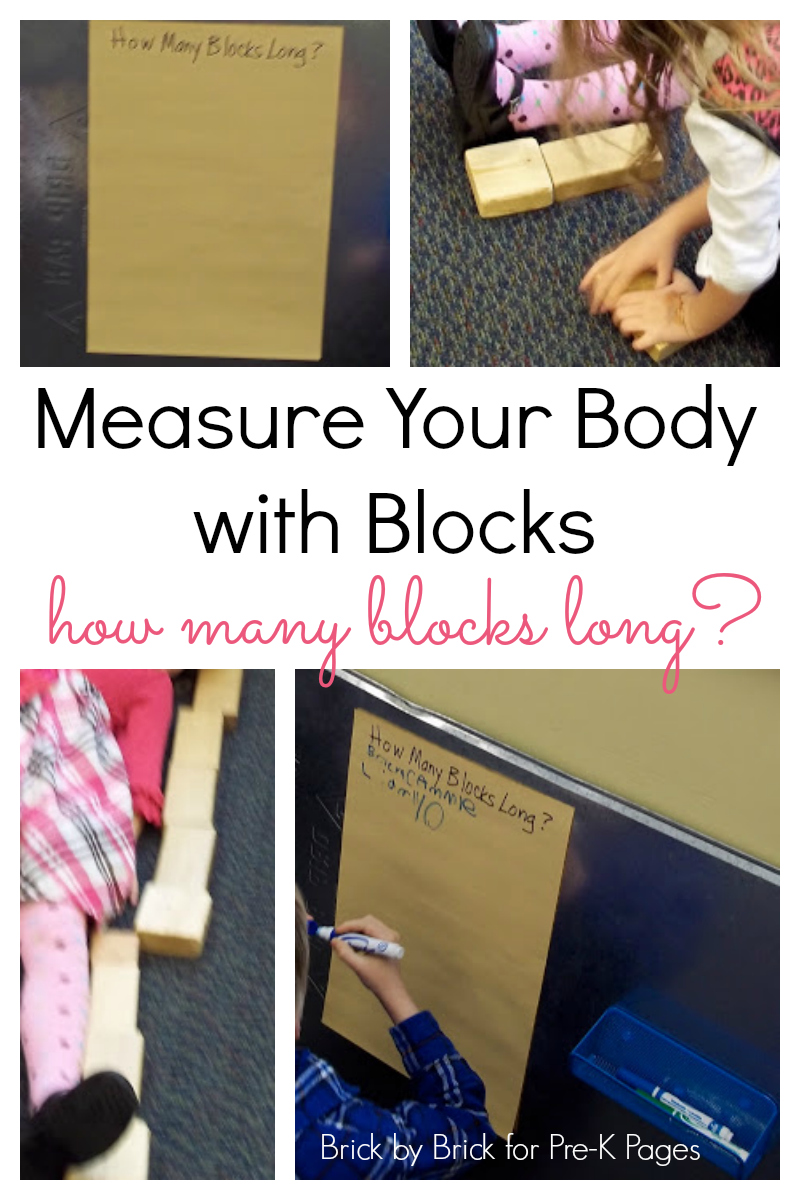 Measure the Body with Blocks
Place blocks in an area large enough for children to lie down on the floor. You may want to designate an area away from the block building area or designate your blocks center for measurement only. (Building structures in the same area as measurement could lead to conflicts over crashed structures.)
We printed a sign and posted it on our large magnet board: "How many blocks long?" We placed a marker nearby.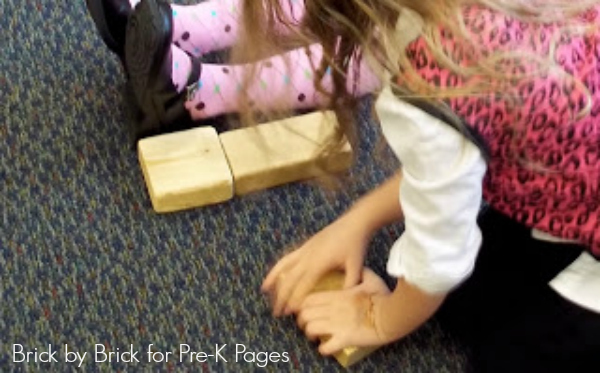 We asked children to take turns lying on the floor. Others can lay blocks end to end create a line the same length as the child. When the line is complete, children can count the number of blocks used. Then they can print the child's name and the number of blocks.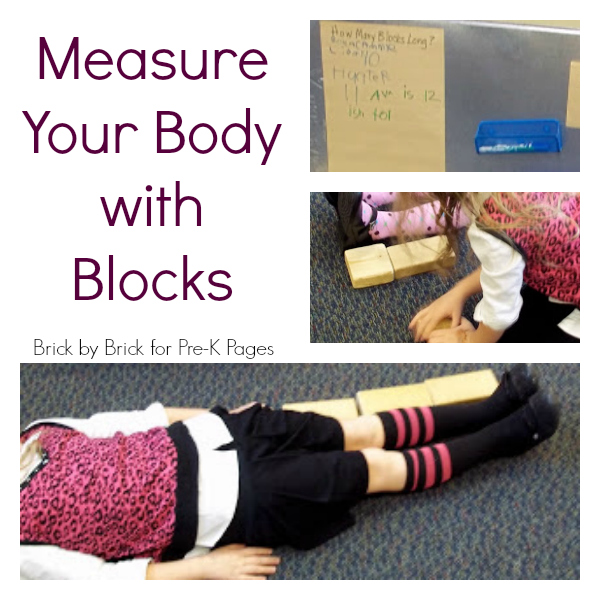 Expand the Activity
Measure other items in the room with blocks. Stack blocks end on end to measure heights of tables or chairs. Measure length of a shelf or the width of the doorway. Measure furniture in your dramatic play center. Encourage children to suggest other things to measure.
For older pre-kindergartners, add yardsticks or long tape measures. Measure the length of children's bodies with the standard measurement tools as well as with blocks.
Measure the length of a child's body with adding machine tape. Cut the tape to the same length/height as the child. Provide crayons for the children to decorate their "lengths" and tape them to the wall.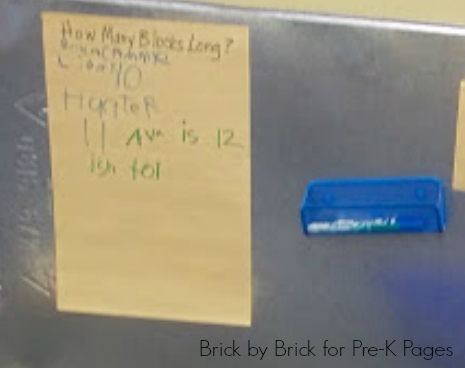 Developing Math Skills
This activity helps children develop math skills. In addition to counting skills, kids will think about measurement vocabulary (how long) and comparison skills and vocabulary (longer, shorter, more, less). Suggest children use different lengths of blocks and compare the numbers. Using shorter blocks means that children must use more blocks to create the same length. Experimenting and exploring with these math skills will build understanding for more complex math later.
BIO: Scott Wiley is managing editor of Pre-K Pages. He also blogs at Brick by Brick, musing on play, preschoolers, and learning. Learn more about his large magnet board (and other tips) on Brick by Brick. You can connect with Scott on Twitter, Pinterest, and Facebook.
More Ideas for All About Me—
All About Me Snack Activity
Activities for All About Me Theme
Class Book: Here Are Our Hands
Science for Kids: Body Shadows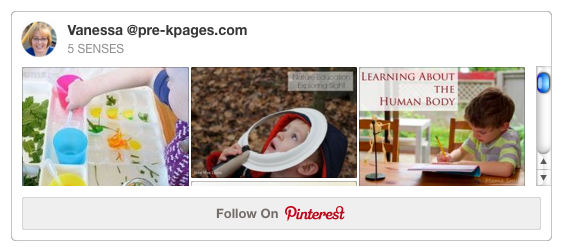 Follow my 5 Senses Pinterest Board for more great ideas!