When preschoolers learn something new, they love nothing more than putting it on display. When my 4 year old first mastered shape recognition, the world became a massive I Spy game of shapes. A Star in My Orange is a great way to reinforce shape recognition with your preschoolers. They will also immediately want to run outside for their very own shapes scavenger hunt in nature!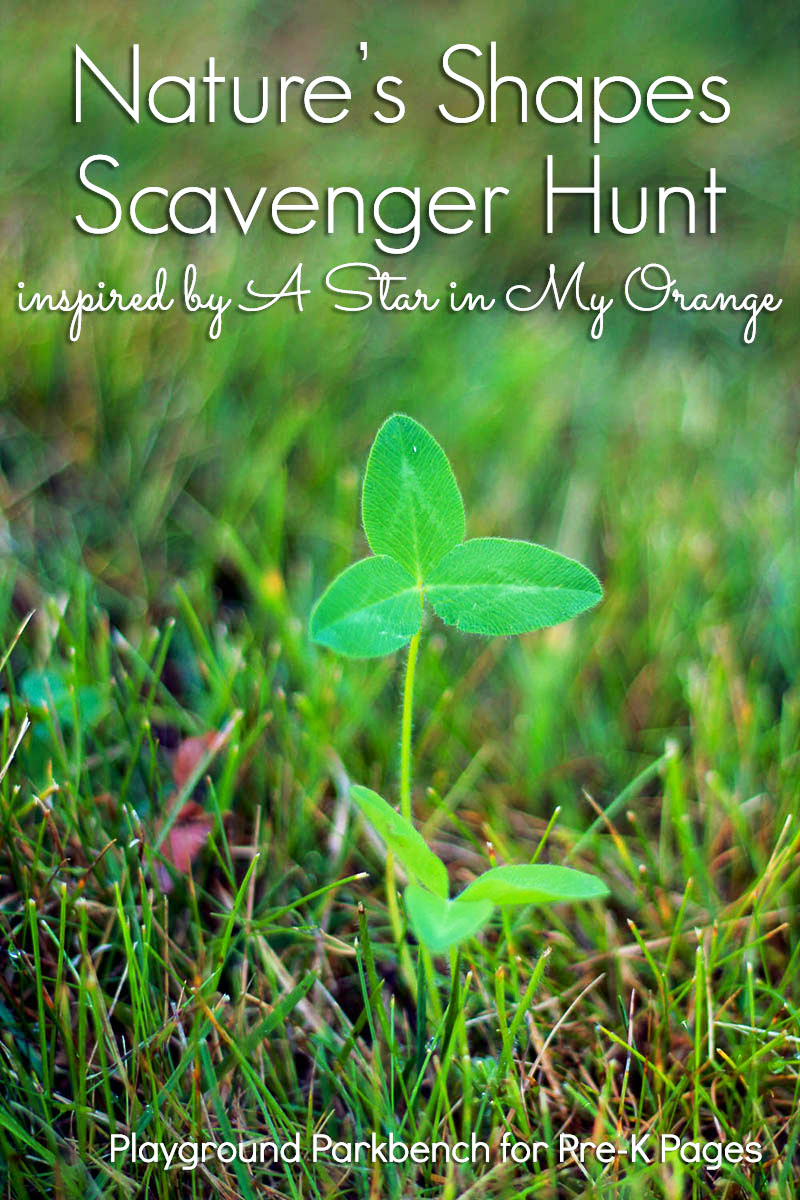 A Star in My Orange
A Star in My Orange by Dana Meachen Rau explores in simple text and beautiful photographs the natural occurrences of shapes in nature.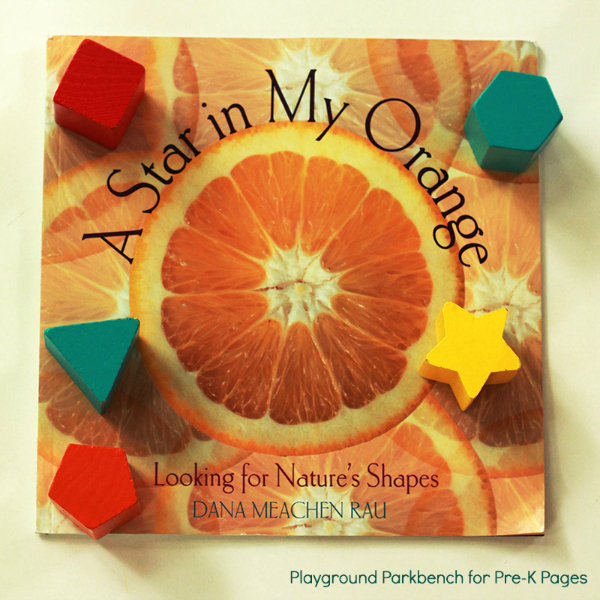 Did you know there is a star inside of an orange? What shapes can you recognize on a turtle shell or in a fallen pine cone? Nature is full of stars, branches, spirals and repeated shapes or patterns. Have you ever stopped to look close enough to see them?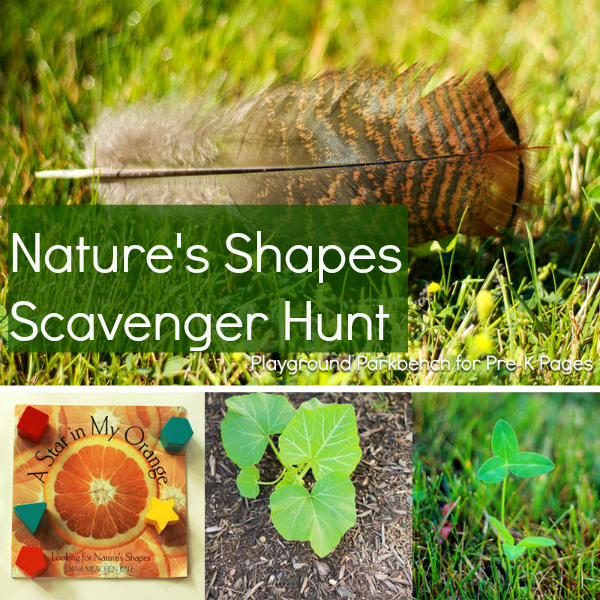 Nature Shape Scavenger Hunt
After picking out shapes in photographs of nature, your preschoolers won't be able to wait to get outside and search for shapes themselves. Brainstorm a list of shapes, and send them outdoors for a Nature Shape Scavenger Hunt.
Animals offer a host of shape recognition opportunities. What shapes do you see in this feather?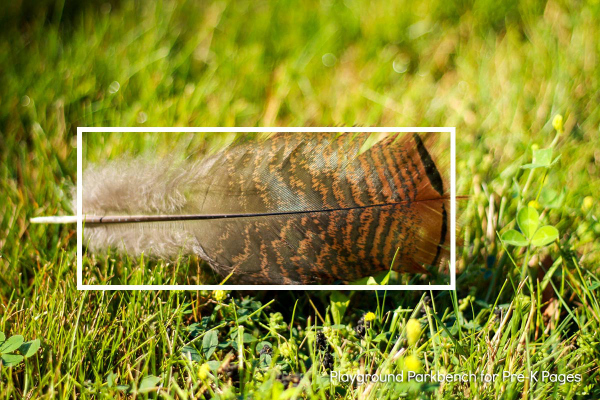 How many shapes can you find in this butterfly's wings?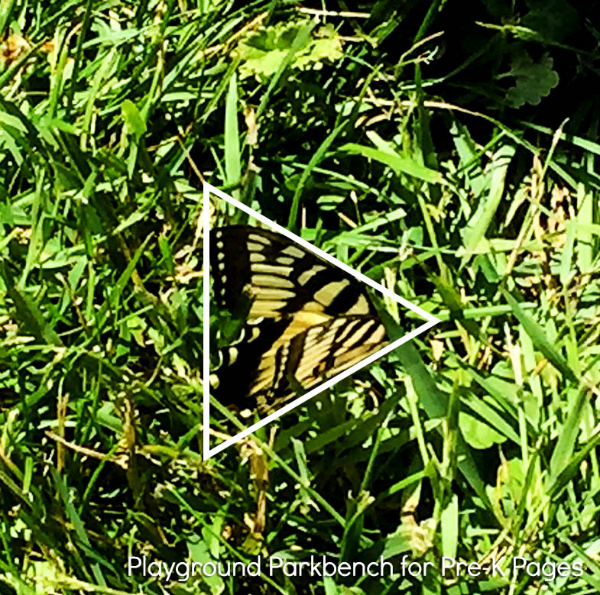 Nature's shapes don't end with animals. Plants are full of shapes as well. Do you see a star in these wild blueberries? What other shapes do you recognize?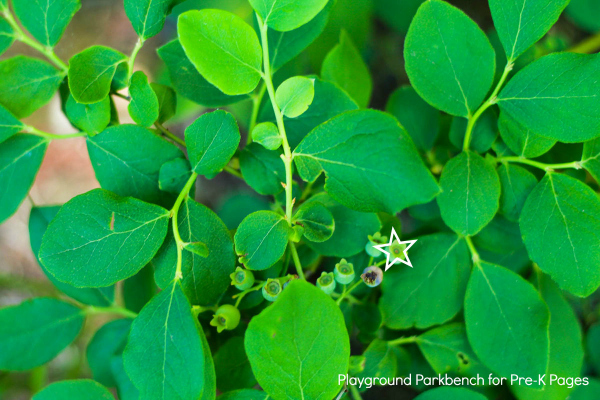 What shapes do you see in these garden leaves?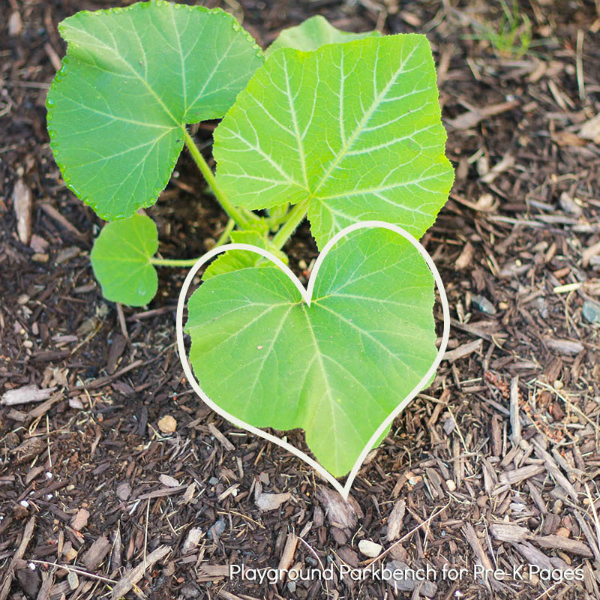 Little Scientists, Big Observations
When left to open ended explorations, you will be amazed at the observations preschool scientists will make. They will recognize intricate shapes and patterns in the veins of leaves. They will pick out and treasure uniquely shaped rocks they recognize on the playground. And they will find stars in their lunch box and on their next trip to the grocery store with their parents.
Encourage your class to continue to recognize shapes everywhere. Set up a display table for them to bring in examples of shapes they discover in nature and throughout their everyday lives.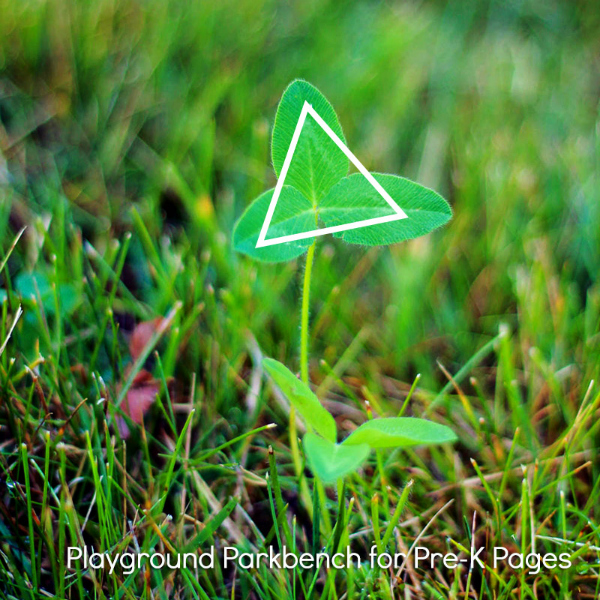 BIO: Meghan is a former hedge fund professional turned SAHM to Big M (4), Lil' M (2), and Baby M (9 months). She writes at Playground Parkbench, where she shares kids activities, parenting tips, and financial savvy for families. If you enjoyed this post, you'll love her latest book, ABCs and 123s, featuring 40+ alphabet and number activities for preschoolers. When she's not busy changing diapers or playing in the backyard with her kids, you can find her on Facebook, Instagram, Pinterest, and Twitter!
More Ideas for Exploring Shapes—
The Shape of Things Chalk Drawings
Shape Wands Math Activity
Create a Shapes Photo Book
Shape Exploration for Kids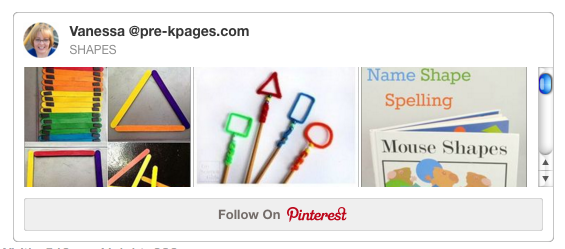 Follow my Shapes Pinterest Board for more great ideas!