Are you looking for easy, age-appropriate activities for Field Day with your preschool, pre-k, or kindergarten kids? This is a question I receive frequent requests for help with near the end of the school year.
Here are some of my favorite activities for a fun-filled, low-stress field day with young children!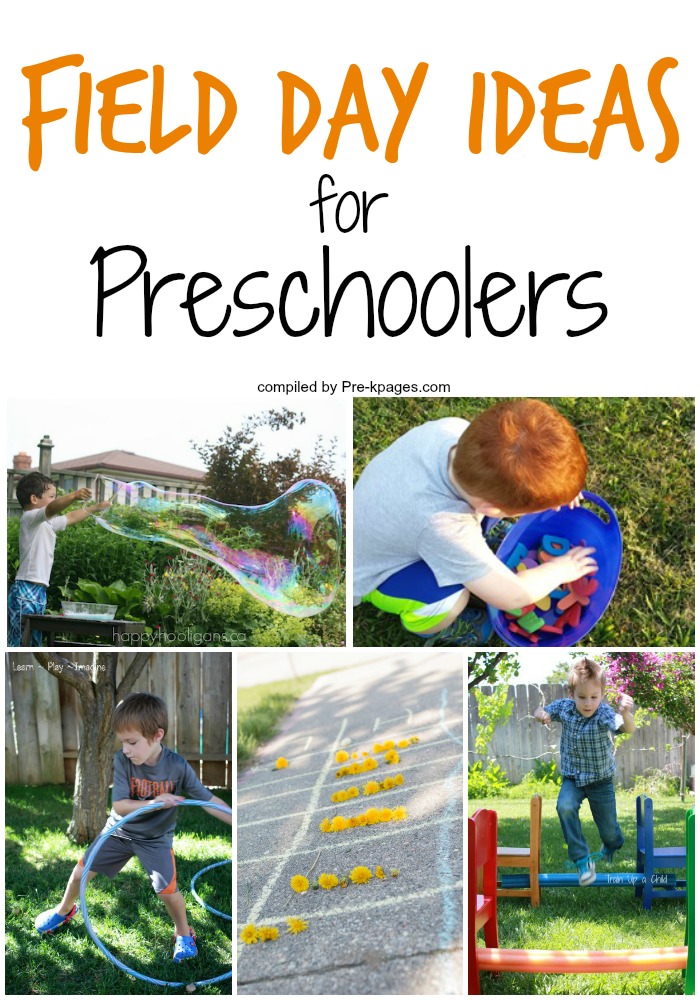 Field Day Ideas for Preschool
Parachute play is a great way to promote teamwork and to get those large muscles moving, not to mention tons of fun!
Wow! Take a look at all these hula hoop games. Great gross motor activities for preschoolers!
Try a simple bean bag toss. This fun game supports motor development and can easily be adapted to practice many academic skills like colors, shapes and letters.
An alphabet relay game is a fun way for toddlers and preschoolers to learn letters! It is very easy to set up and sure to be a huge hit with your kids!
Have you ever thought about making a giant human board game? All you need is chalk!
Not using your pool noodles yet? Well, even if you are, this pool noodle backyard obstacle course is a great addition to any field day!
The ultimate field day activity is water balloons! These number and water balloons are perfect for playing and learning outdoors.
While you've got those water balloons out, invite friends over or make this a class activity. You can never have too many water balloon ideas.
This outdoor obstacle course combines pool noodles and water balloons (plus plastic hoops) for a fun field day course.
No field day would be complete without huge bubbles. Yes BUBBLES!
Got dandelions? We also love this outdoor counting race which is great for groups of children.
How about a homemade tie-dye t-shirt to commemorate your fun field day? These easy, DIY t-shirts use science and you only need 3 things to make them!
Looking for a theme for your field day event? This circus obstacle course has plenty of ideas!
Feeling brave? A little dirt never hurt anyone! Don't be afraid to get messy with a mud target practice for kids.
Having a field day is a great way to end your school year, your kids will never forget it!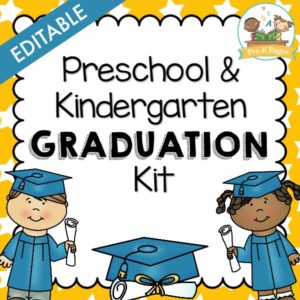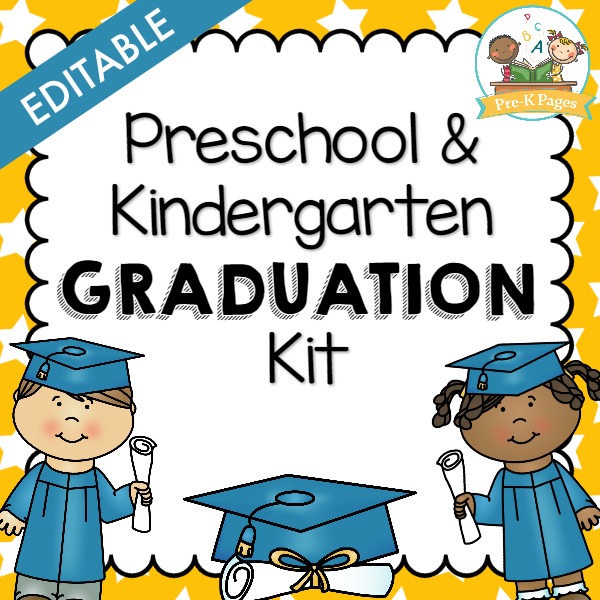 Need help planning for a preschool or kindergarten graduation?
Check out my Printable Graduation Party Planning Guide for step-by-step directions and editable printables to make planning for a graduation a breeze!
More Graduation Ideas