Preschoolers need lots of opportunities to practice movement! Incorporating gross motor activities into your preschool day is a fun way to learn and help children build strength in their bodies.
Today, I'm sharing with you a fun activity that practices gross motor skills, while learning about different types of weather! This activity can be used during the fall or with any other seasonal theme.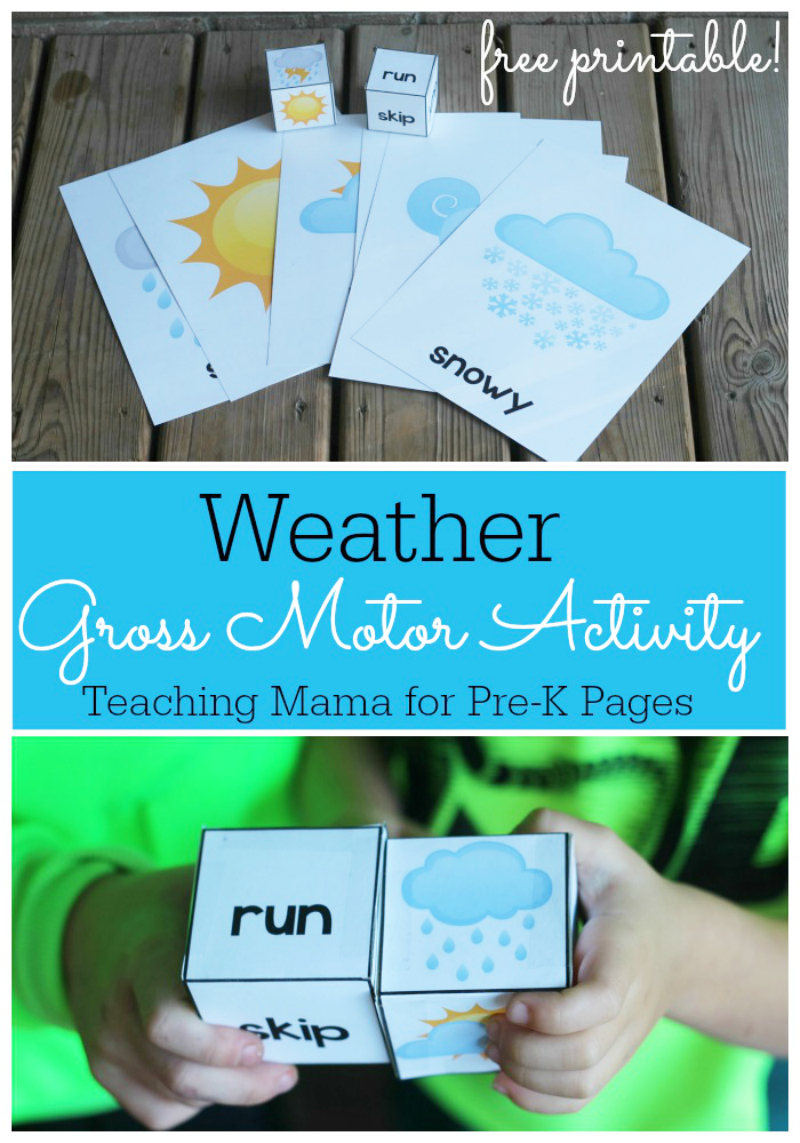 Weather Movement Activity
During this activity, preschoolers will learn to identify 6 types of weather: rainy, stormy, sunny, partly sunny, windy, and snowy. Of course, there are more types of weather, but for this activity, we kept it at 6.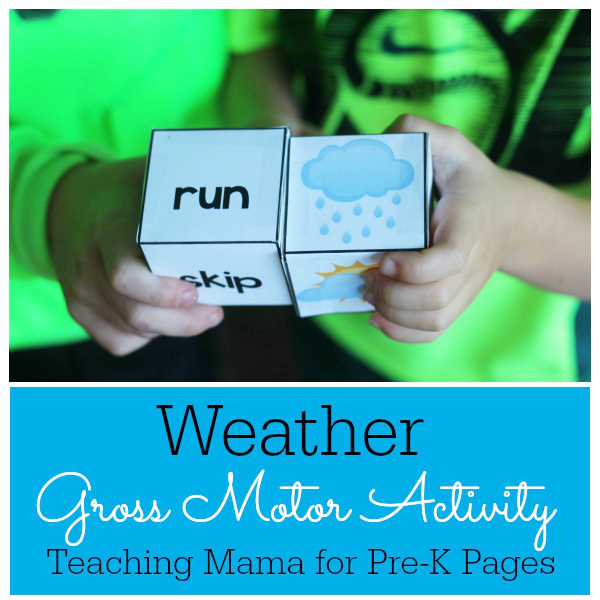 Weather Movement Game
After talking about the types of weather with the preschoolers, introduce this gross motor game. Gross motor skills are just as important to practice as fine motor skills. Gross motor skills are the abilities required to control the large muscles of the body for walking, jumping, skipping, and more. In this activity, children will run, skip, hop, jump, crawl, and walk.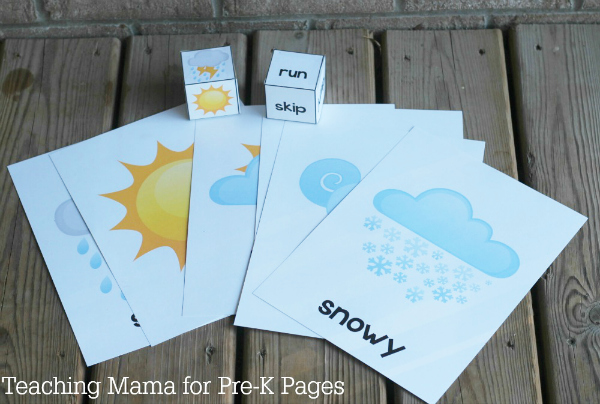 Supplies For Weather Game
Weather Movement Game Printables (see below)
tape
The printables include 6 weather posters and 2 cubes. Assemble the cubes and place the posters around the room or the outside area.
Gather the children together and show them the weather cube and gross motor cube. Roll both cubes and see what they land on. Invite the students to move to that weather poster while doing the gross motor skill. For example, if it lands on hop and rainy, the students will hop around the room or space until they find the rainy poster.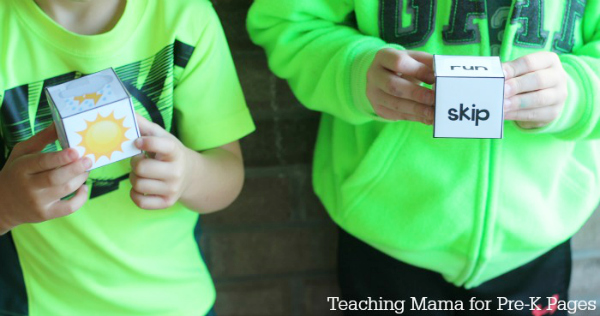 Continue the game until all gross motor skills and types of weather have been rolled.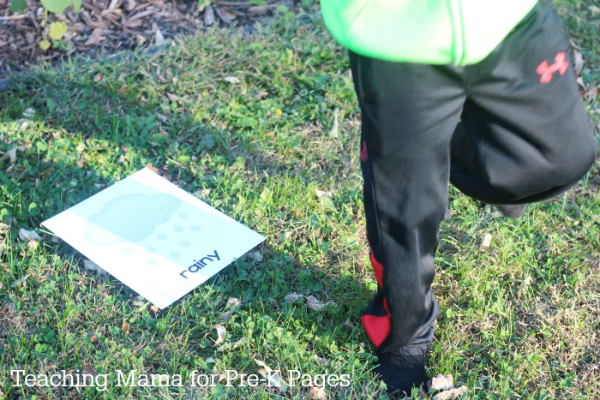 This is a fun way to practice learning they types of weather and gross motor skills! My kids loved this activity and I'm sure your preschoolers will, too!
Click on the image below to download the free printables for this activity.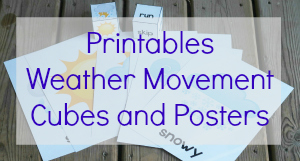 BIO: Angela is the writer of Teaching Mama, where she shares hands-on learning activities for babies, toddlers, and preschoolers. She is a former teacher, turned stay-at-home-mom to 3 wonderful boys. She is also the author of The Preschool Journey, a resource for preparing your child for Kindergarten. You can connect with her on Facebook, Pinterest, or Instagram. Check out her information on gross motor skills.
See these other weather-theme posts—
Raindrop Sun Catcher Fine Motor Art
What's the Weather? Dramatic Play Dress-Up Center
Three Weather Art Activities
Raindrop Plop: Make an Umbrella
Earth Science Books for Preschool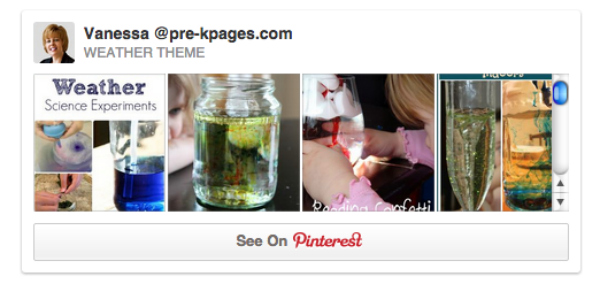 Follow my Weather Theme Pinterest Board for more great ideas!