Flowers are blooming all around in the spring. Here's a flower pattern activity for preschool to bring a little nature into the classroom for some extra learning fun.
Learn how to use a favorite read-aloud and flowers to create a fun flower pattern and listening activity for preschool. This exploration is perfect as a whole group activity, in a small group setting, or as part of a math center.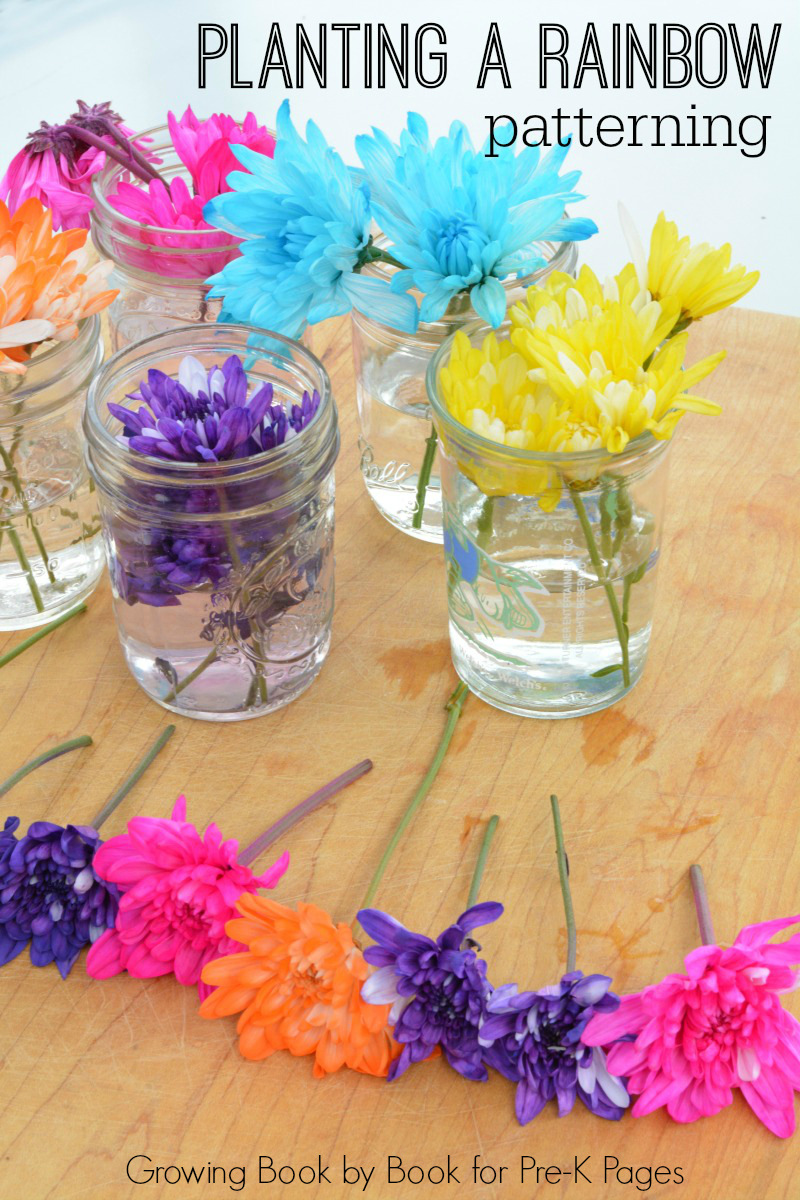 Planting a Rainbow Flower Patterning
The skills covered in this activity include:
Literacy
listening – comprehends spoken language and responds to text
vocabulary – uses a variety of words to describe
comprehension – connects what is read to own experiences or to the world
Math
patterning – identifies and creates patterns
sorting/classifying – groups items into like categories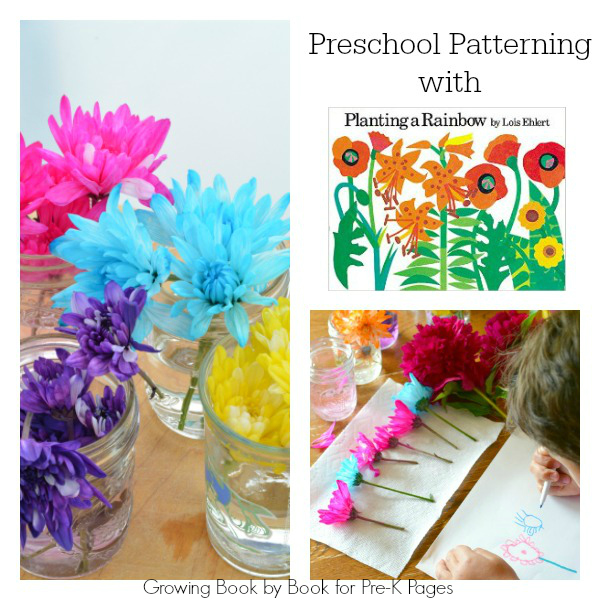 Preparing the Flower Pattern Activity
Materials Needed
Planting a Rainbow by Lois Ehlert
large bouquet of flowers in various colors (You will want multiple flowers of each color.)
vase
4-6 small containers (Tall baby food jars or small mason jars work well.)
Cut each stem to 3-4 inches. (Older students could measure and cut.)
Place all the flowers in the master vase with water.
Fill the small containers half full with water.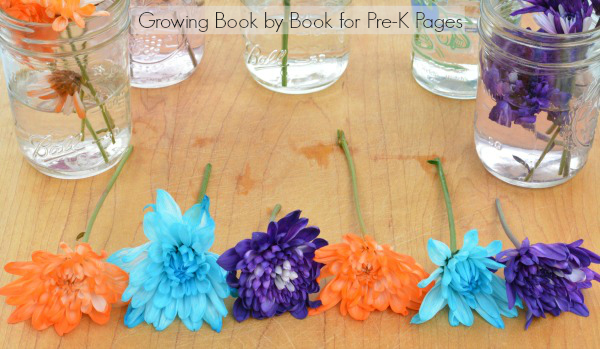 The Flower Pattern For Preschool Activity in Action
Read Planting a Rainbow by Lois Ehlert to your class. Encourage the children to name flowers they recognize in the book. Discuss the different colors represented in each type of flower.
Show the kids the vase of real flowers. Describe the shape, smell, color, and texture of the different flowers. Then, invite the kids sort the flowers by color. Place each color in a separate small container.
Now, it's time to make patterns. Invite one child to create a pattern with the individual flower stems. For example, the child may alternate between orange and purple flowers, creating an AB pattern. Together, name the pattern and ask invite child to continue the pattern. Repeat several times with different patterns such as AAB, ABC, or AABB patterns.
Extend the activity by having the children draw their patterns on paper.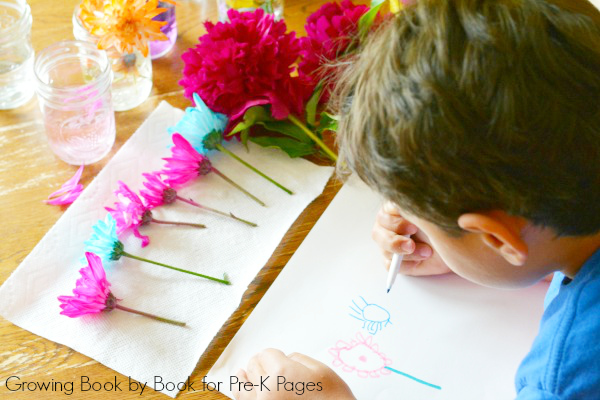 Flower Pattern Activity Variations
If real flowers aren't available, you could use artificial flowers.
To incorporate technology, have the kids take pictures of their patterns.
Reuse the flowers and create a flower shop dramatic play area.
Enjoy this spring reading and patterning activity with your preschoolers!
BIO: Jodie is the creator of Growing Book by Book. She believes that we can meet the needs of all our growing readers. She guides you with developmentally appropriate book lists, reading and writing activities, and literacy-building tips for young children. Check out her Exploring with Preschoolers resources! You can connect with her on Facebook and Instagram.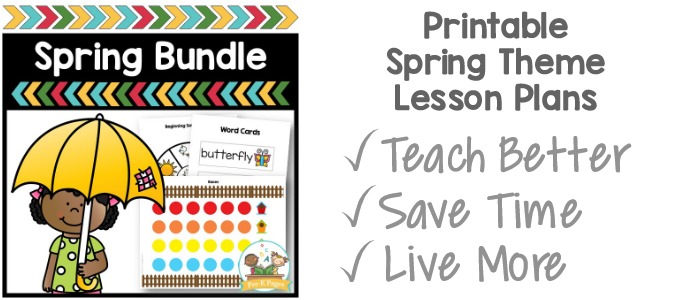 More Spring Ideas