Do you want to create a preschool portfolio for the students in your classroom? Or maybe you're looking for ideas to help you set-up and organize your student portfolios? Either way, you're in the right place! Here are some of my best tips to help you set up and organize preschool portfolios in your classroom.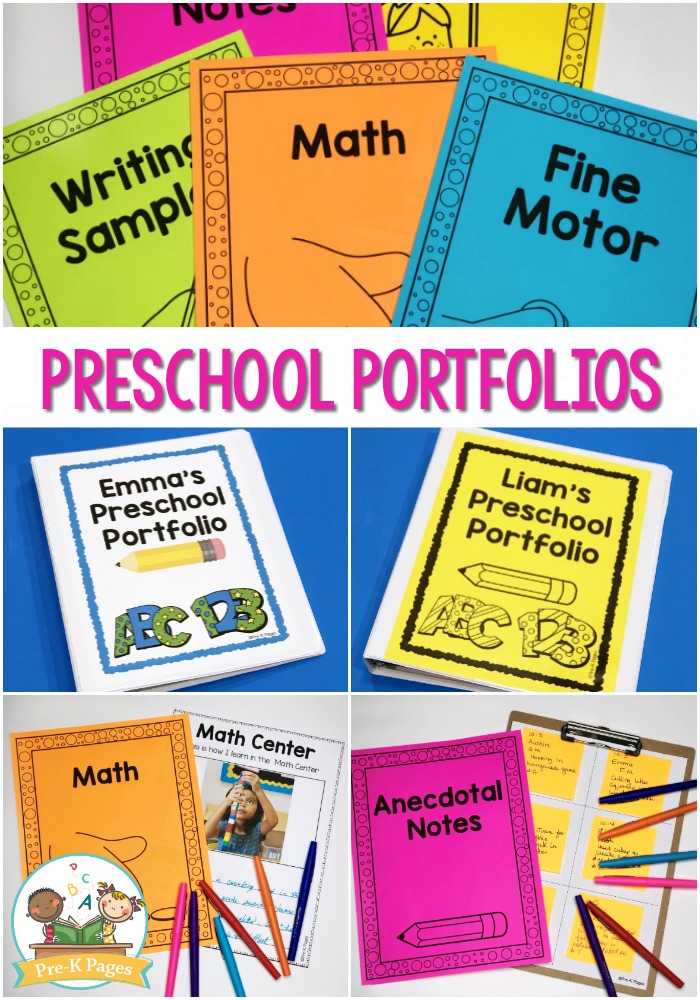 Preschool Portfolio Ideas
Portfolios are a great way to demonstrate student progress over time in your preschool, pre-k, or kindergarten classroom. They can be used as tools to demonstrate each child's individual progress from the beginning to the end of the school year. But portfolios can also be overwhelming and difficult to manage without a good system in place.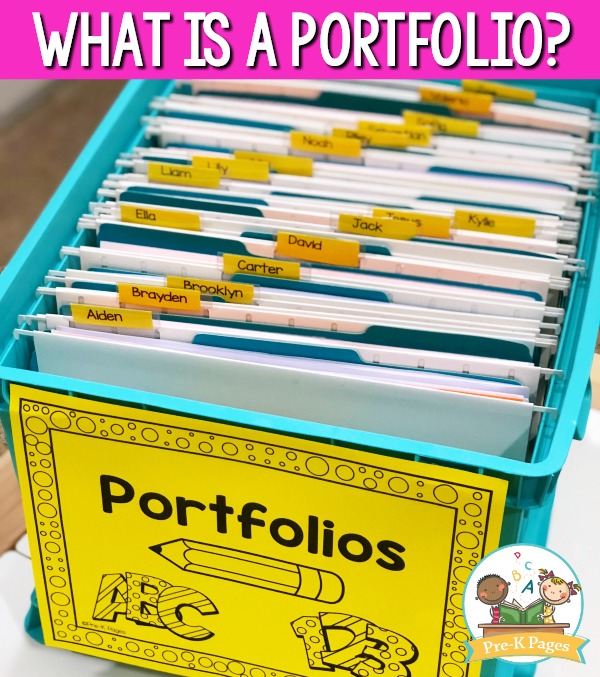 What is a Portfolio?
You can use portfolios as a tool to document and demonstrate student progress over time. Each section of the portfolio should be designed to demonstrate a child's progress with the early learning goals or standards identified by the program.
It's important to note that portfolios are not cute keepsakes or scrapbooks for the parents. When used incorrectly, portfolios can become overwhelming and time-consuming for teachers. But when used correctly they can be powerful tools to demonstrate learning. One way teachers can use portfolios is during parent teacher conferences. You can "say" a child is making progress, but it's so powerful to show parents the actual progress that has been made through student work samples.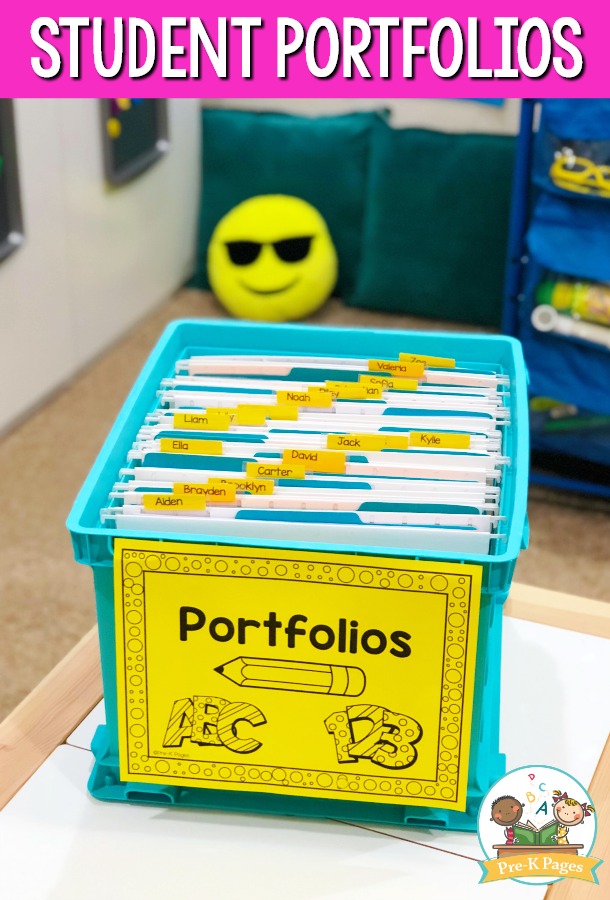 How to Get Started with Portfolios
First things first! Before you can start collecting work samples from your students, you need to have a system in place to organize all the information you're going to be gathering throughout the year.
Start by deciding how you will store your student's work samples. Will you use a file crate with hanging file folders? A filing cabinet? Binders? Something else?
A file crate with hanging file folders works well because the crates are inexpensive and don't take up too much space.
Binders can also be very effective for preschool portfolio storage, but they're costly and can take up a lot of space, especially if you have a lot of students.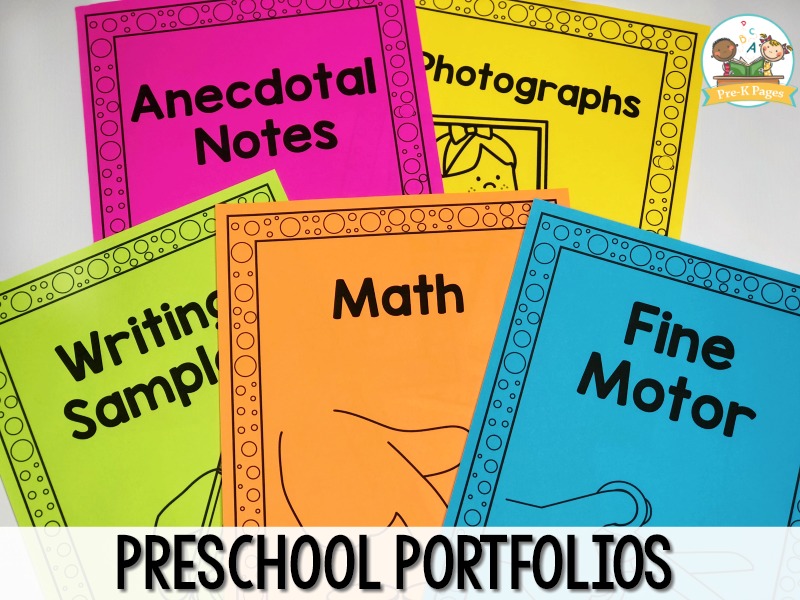 Portfolio Skills
Next, you'll want to determine what skills you're going to track in your portfolios. Here are just some of the sections you may want to consider including in your preschool portfolio:
Anecdotal Notes
Writing Samples
Photographs
Self-Portraits
Fine Motor Skills
Math Skills
Literacy Skills
Science
Art
All the section dividers in this printable portfolio kit have editable text so you can change the words to meet your needs.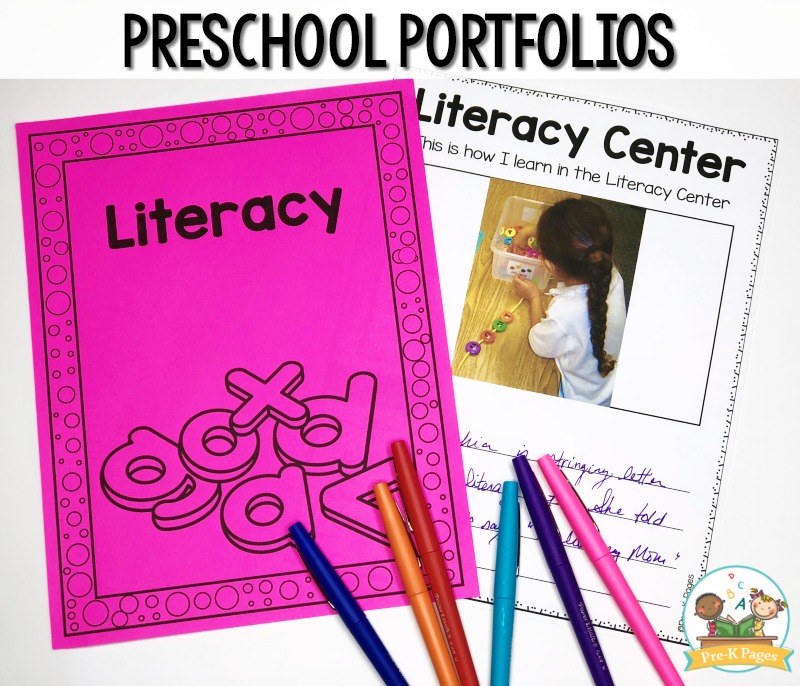 Documentation
These documentation pages are editable so you can type words directly into the pages, or you can write by hand if you prefer.
Portfolio Printables
Here's a set of done-for-you printables to help you get started with portfolios in your own classroom.
This printable set includes the following:
Teacher Instruction Pages
Cover Pages (color + b/w)
Spine Labels (b/w)
Divider Pages (b/w)
Student Self-Portrait Pages (b/w)
Anecdotal Notes Pages (b/w)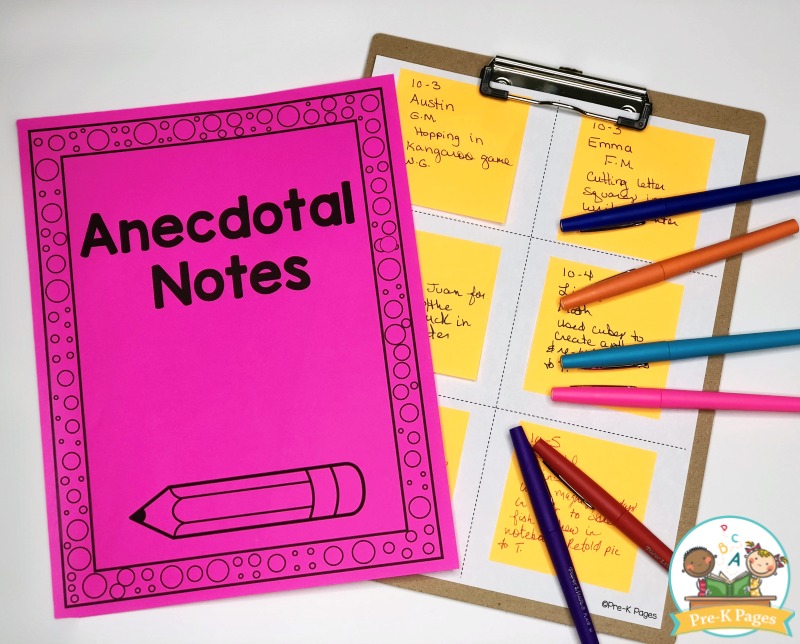 Anecdotal Notes
Anecdotal notes can be done in so many different ways. Here's a great idea for taking notes that's quick and easy! Print out some of these sticky note templates and put them on a clipboard with the sticky notes in place. Keep your clipboard handy and jot down notes quickly whenever you notice something noteworthy. Once a week, go through the sticky notes on your clipboard and place them each child's individual portfolio.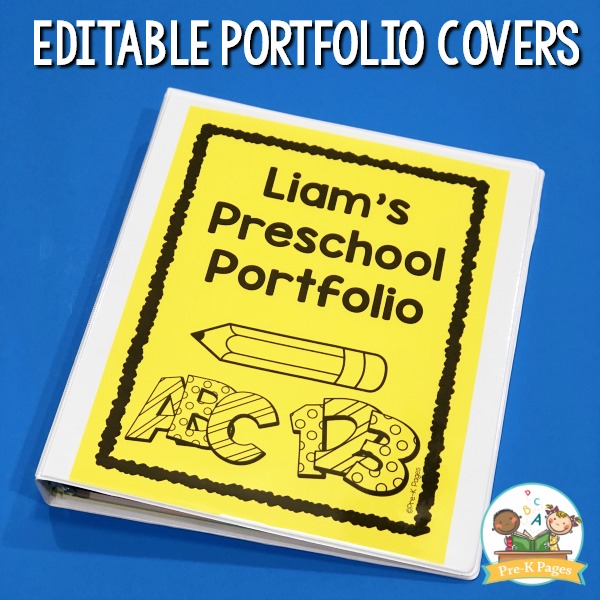 Portfolio Covers
If you are using binders for your portfolios, these editable covers are available in black and white or color so you can choose the one that best meets your needs. The black and white covers look fantastic when printed on brightly colored paper.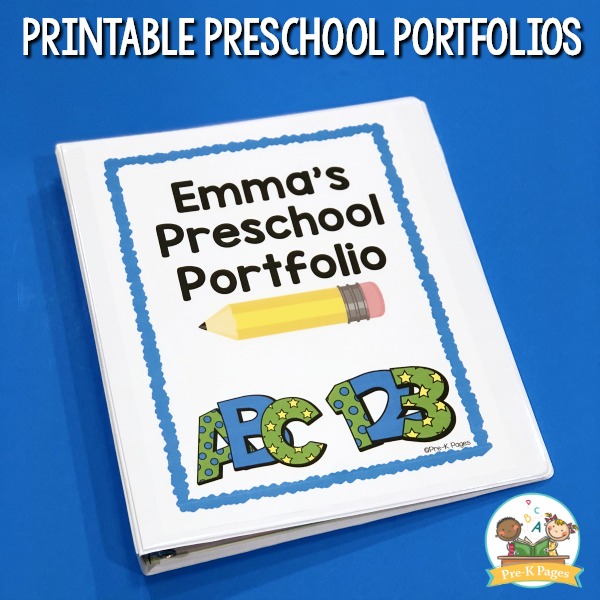 If you've got the ink, you can also print the covers in color.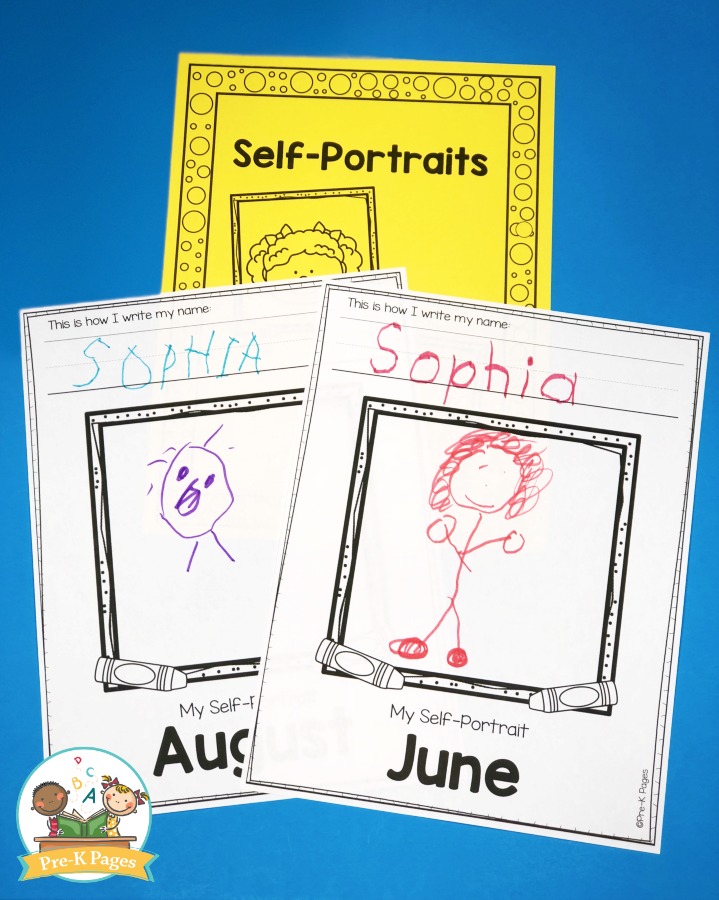 Self Portraits
Inviting students to draw a self portrait each month is a great way to keep track of their progress. These printable self portrait pages are editable and include the month at the bottom of each page. There's also a space at the top for the child to write his or her name. There are two versions of the self-portrait pages, one with just a blank space for writing names and another with lines if you prefer.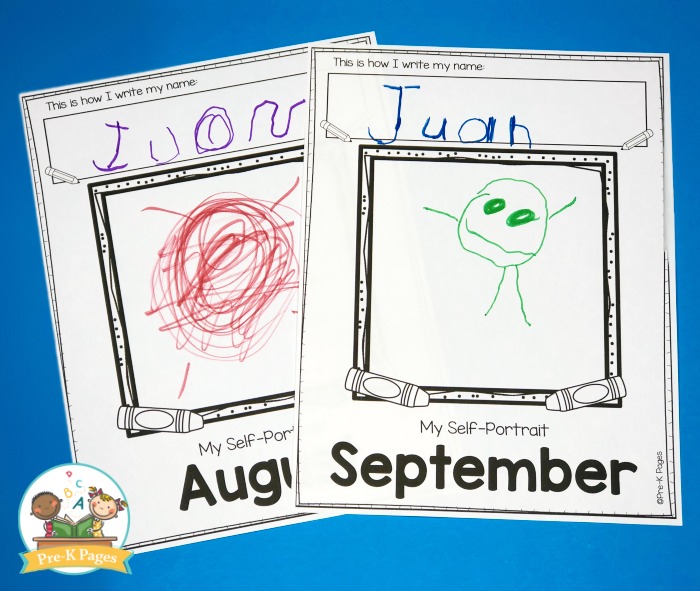 If you have questions about portfolios, the best places to discuss portfolios is in the Teaching Tribe. We have many printables, including the printable student portfolio, as well as on-demand video training to help you be the best teacher you can be! If you want to get on the waiting list for the Teaching Tribe, do it soon so you don't miss the next open enrollment period!
More Teaching Tips