We love play dough at my home and in my preschool classroom. It's one of those activities that children of all ages seem to be drawn to.
I like changing up the colors of the play dough, as well as the loose parts I offer with the play dough. For a zoo theme, I thought it would be a blast to make tiger play dough!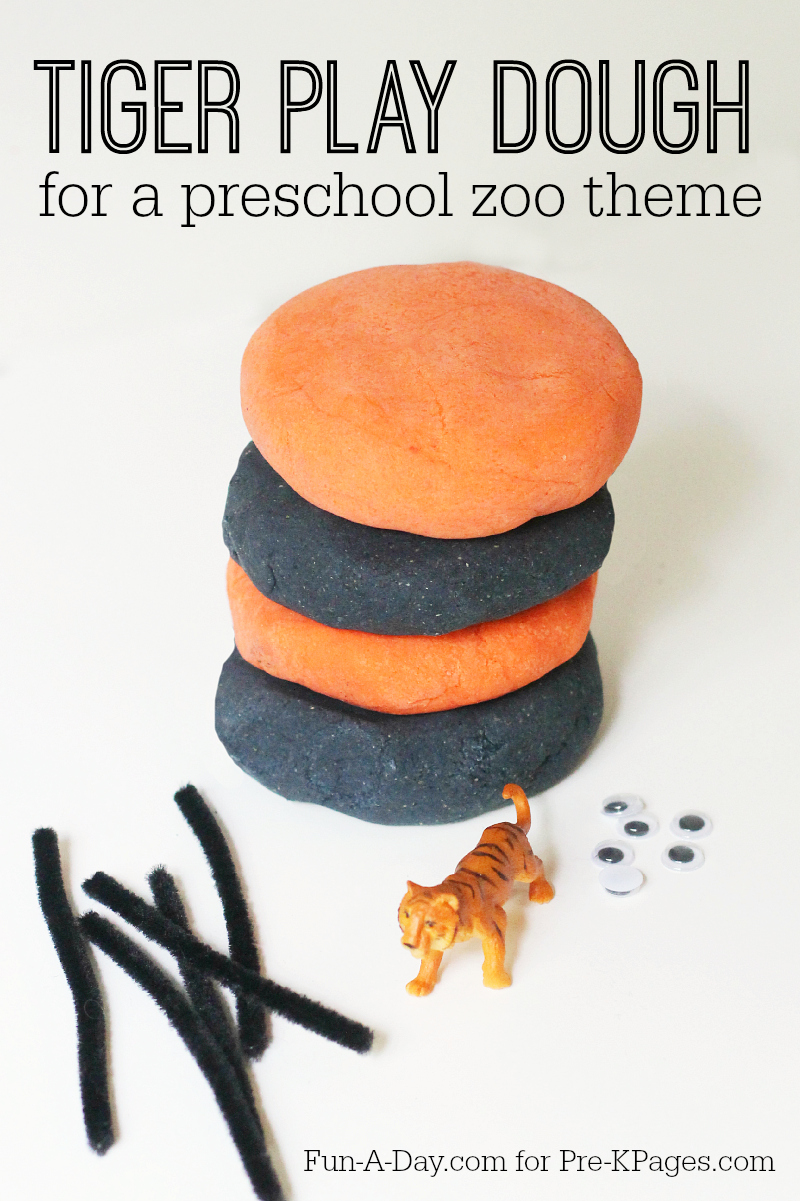 Disclosure: Amazon links include below.
Preparation
Materials
Directions
Make your favorite play dough recipe as the base of this activity. (Check out a basic recipe on the play dough center page.)
Split the dough in half. Color half orange and the other half black. We used liquid watercolors for the colors, but food coloring would work as well. Knead both colors well.
Cut the chenille craft stems into small "stripes" and set them out with the googly eyes, cookie cutters, and animals. We decided just to use the plastic tiger rather than the rest of his zoo buds.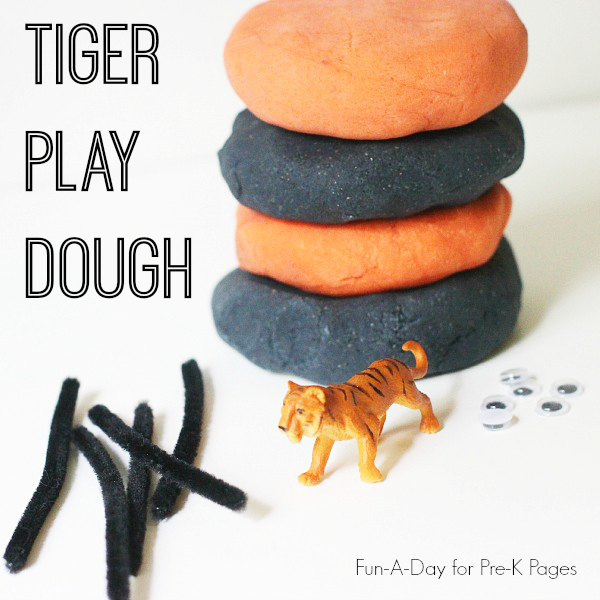 Exploration
Sit back and let the children explore! We decided we were going to create tiger versions of our favorite zoo animals using the play dough. The children thought it was hysterical to make a stripey rhino and giraffe! There was a silly story about the tiger getting confused when his zoo friends changed their colors to match his.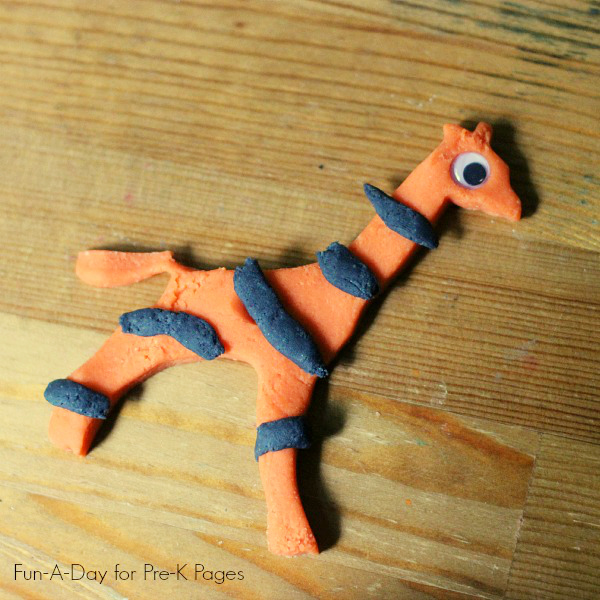 The boys decided it would be fun to mix the colors together to create a swirl of black and orange. More cookie cutter animals were created, as well as a "super gigantic tiger monster with a mustache." Oh how I love the creativity of children!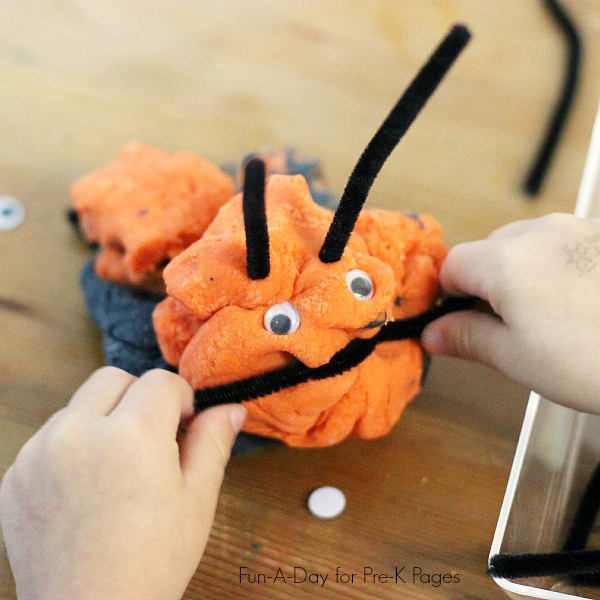 The Benefits of Play Dough
As simple as this activity is, it's still full of important early learning skills. Here are just a few:
Fine motor skills
Hand-strengthening
Color identification
Animal identification
Oral language skills
Would your kids enjoy using this tiger play dough as part of a preschool theme? I'd love to hear all about it if you try it out!
BIO: Mary Catherine has over 10 years' experience teaching pre-kindergarten and kindergarten. She's mom to an elementary-aged son, preschool teacher to many, and the creator of Fun-A-Day! You can find her on Pinterest, Facebook, and Twitter. Be sure to check out her Cat in the Hat play dough invitation if you liked this one!
More Ideas for a Zoo Theme—
Preschool Books About the Zoo
Zoo Book Activity: Matching Eyes
Zoo Animals Roll and Move Game
Zoo Animal Fine Motor Activity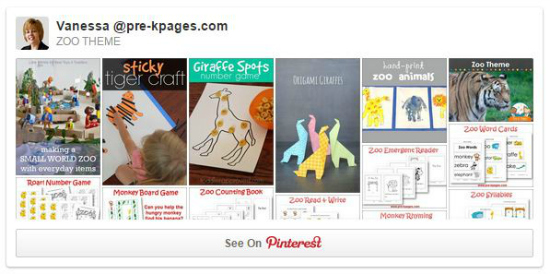 Follow my Zoo Theme Pinterest Board for more great ideas!