Want a list of zoo books your students will absolutely love? Preschoolers can't get enough animals, especially the exotic animals found in the zoo. They also like learning everything about zoo animals including what they eat and what sounds they make!
These fun and engaging zoo theme books below will both delight and build enthusiasm for a zoo field trip or a learning theme at home or in your classroom.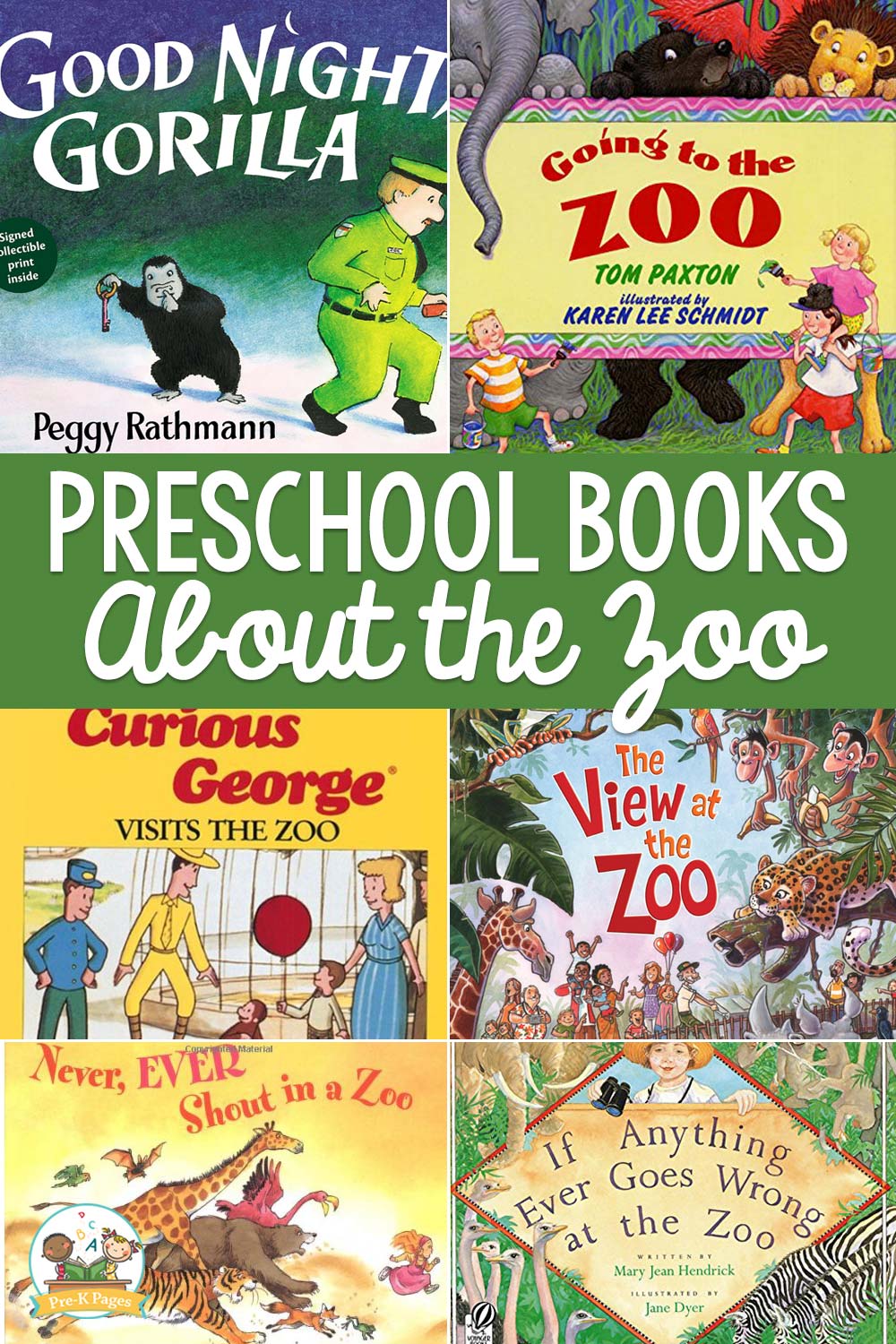 Books About the Zoo

Zoo-Looking by Mem Fox – Acclaimed children's author Mem Fox spins a rhyming tale about little Flora who visits the zoo with her father. She likes looking at the animals, but some of them turn to look at her too!

The View at the Zoo by Kathleen Long Bostrom – In this humorous twist on a visit to the zoo, who has the most interesting view?

If Anything Ever Goes Wrong at the Zoo by Mary Jean Hendrick -"If anything ever goes wrong at the zoo, you can send the zebras to my house," Leslie tells the zebra keeper. She also invites the monkeys and the elephants. Nobody shows up until one wet, stormy night when the zoo floods and the zebra keeper remembers Leslie's offer.

Curious George Visits the Zoo by H. A. Rey, Margret Rey – Beloved children's book character Curious George and the man with the yellow hat visit the zoo. A hungry Curious George snatches a pail of bananas from the zoo keeper. Though he shouldn't have taken the bananas, George soon changes the zookeeper's shouts to praise with his clever, helpful ways.

We're Going on a Lion Hunt by David Axtell – A delightful twist on the classic tale of Going on a Bear Hunt. Two sisters set off in search of a lion-a lion that lives on the African savanna, where the girls go through swishy-swashy long grass, a splishy-splashy lake, and a big dark cave. What do you think they find?

Dear Zoo (Dear Zoo & Friends) by Rod Campbell – A class favorite year after year! A young boy searches for the perfect pet. Your kids will love using their imaginations to guess what is inside each box!

Good Night, Gorilla by Peggy Rathmann – Sneak along behind the zookeeper's back and see who gets the last laugh in this riotous good-night romp. A classic must-read (or not) wordless picture book that is perfect for developing oral language and retelling skills.

Never, Ever Shout in a Zoo by Karma Wilson – An imaginative tale of a little girl who trips, drops her ice-cream cone, and then gives a frustrated cry, despite the narrator's warning to "Never, EVER shout in a zoo-/because if you do-/anything might happen."

1, 2, 3 to the Zoo by Eric Carle – A combination of simple counting with Carle's unusual captivating and unique illustrations of animals that will help young children learn basic number concepts and counting skills.

Going to the Zoo by Tom Paxton – A "must sing" for all young children! This musical menagerie is every bit as fun as a trip to the zoo. Your kids will want to "stay all day" and come back again and again!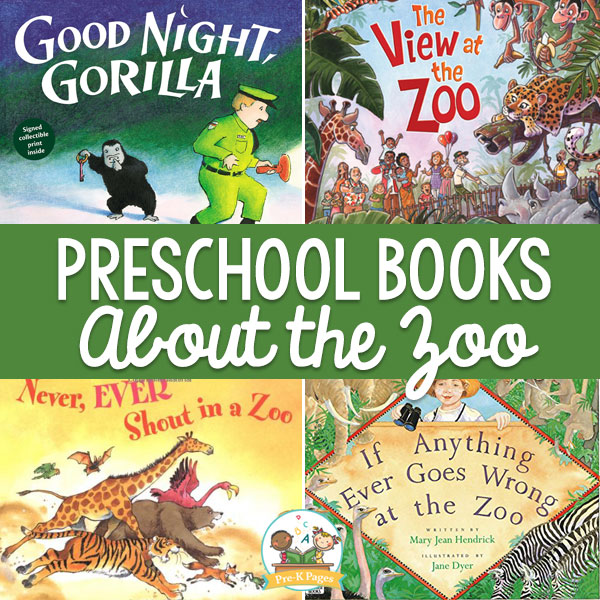 More Zoo Resources from Pre-K Pages
Zoo Theme Math and Literacy Ideas
Zoo Animals Roll and Move Game
Zoo Animals Counting and Fine Motor Activity