5 Green and Speckled Frogs is a classic rhyme that preschool teachers have been singing and enjoying with their students for many years. But this rhyme, and others like it, are so much more than just fun, they're also valuable tools that can help your kids develop math skills such as number sense, one-to-one correspondence skills, and mathematical fluency. Keep reading to grab your free printable!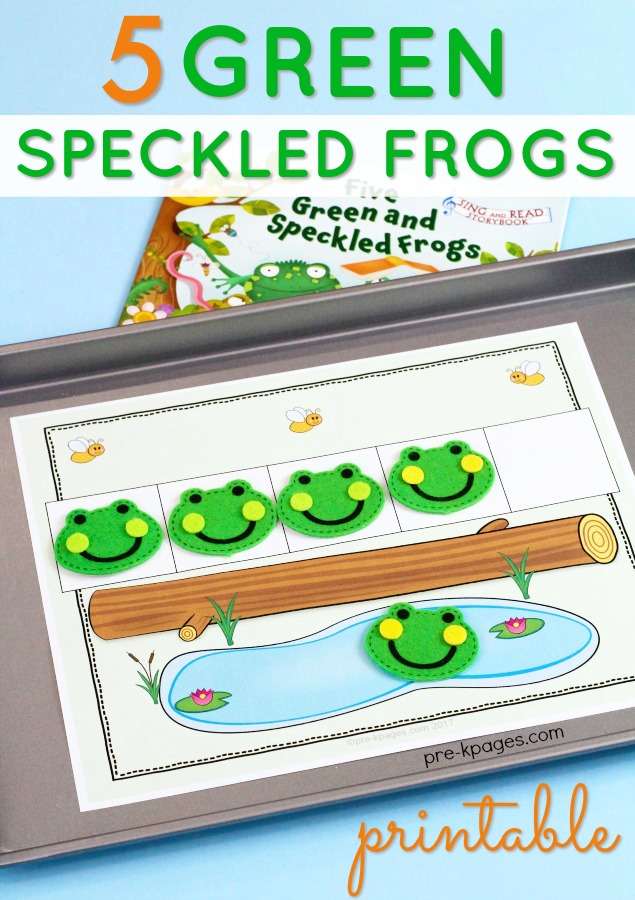 Counting with 5 Green Frogs
Here are the supplies you will need to do this fun activity with your kids at home or in the classroom:
Metal Cookie Sheet
Magnetic Tape
Printable Five Green Frogs 5 frame (see below)
Add magnetic tape to the back of each felt frog. Print and laminate the five frame printable and place on a metal cookie sheet. Hold up the cookie sheet and sing the song with the children as you move the felt pieces from the log into the pool. Then , invite the kids to help you move the pieces as you sing it again.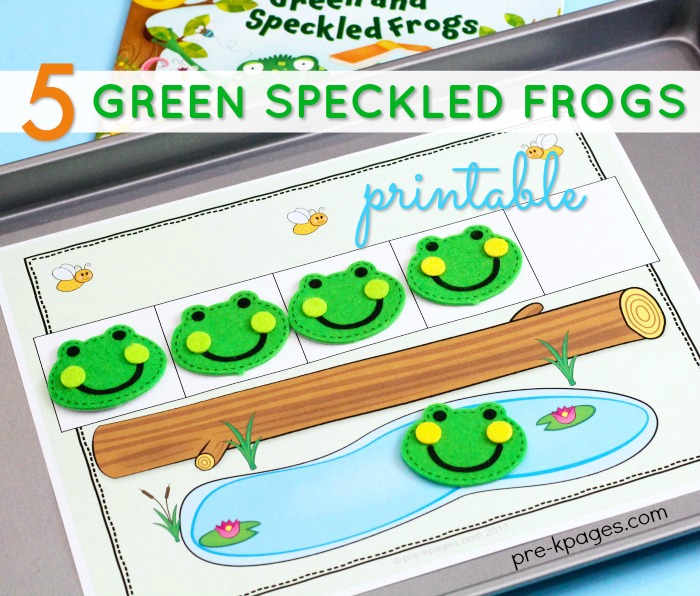 5 Frame Printable
To introduce this activity, start by reading the book Five Green Speckled Frogs by Priscilla Burris. You will want to read this story for several days, once or twice each day, or as long as it holds the children's attention.
After the children have really learned the words to the song and started to chant them on their own, you can transition to once a week or whenever you feel it is of interest to them.
Watch the Video
Then, invite the children to act out the story using their fingers as the frogs and their forearm as the log.
Next, invite five children at a time to act out the story in whole group. You could use painter's tape or a shower curtain to create a five frame on the floor.
Finally, use the printable below to help the children visualize the quantities of frogs as you recite the rhyme together.


More Counting Resources:
Printable 5 Little Monkeys Five Frame
Counting Activities for Preschool
Homemade Counting Game
20 Fun Ways to Learn How to Count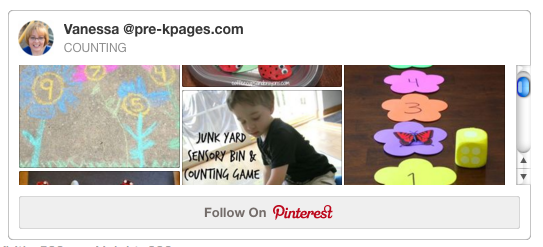 Follow my Counting board on Pinterest for more great ideas!