This apple-themed book is a great way for children to practice counting and build number sense. You have lots of options in using this free apple book printable.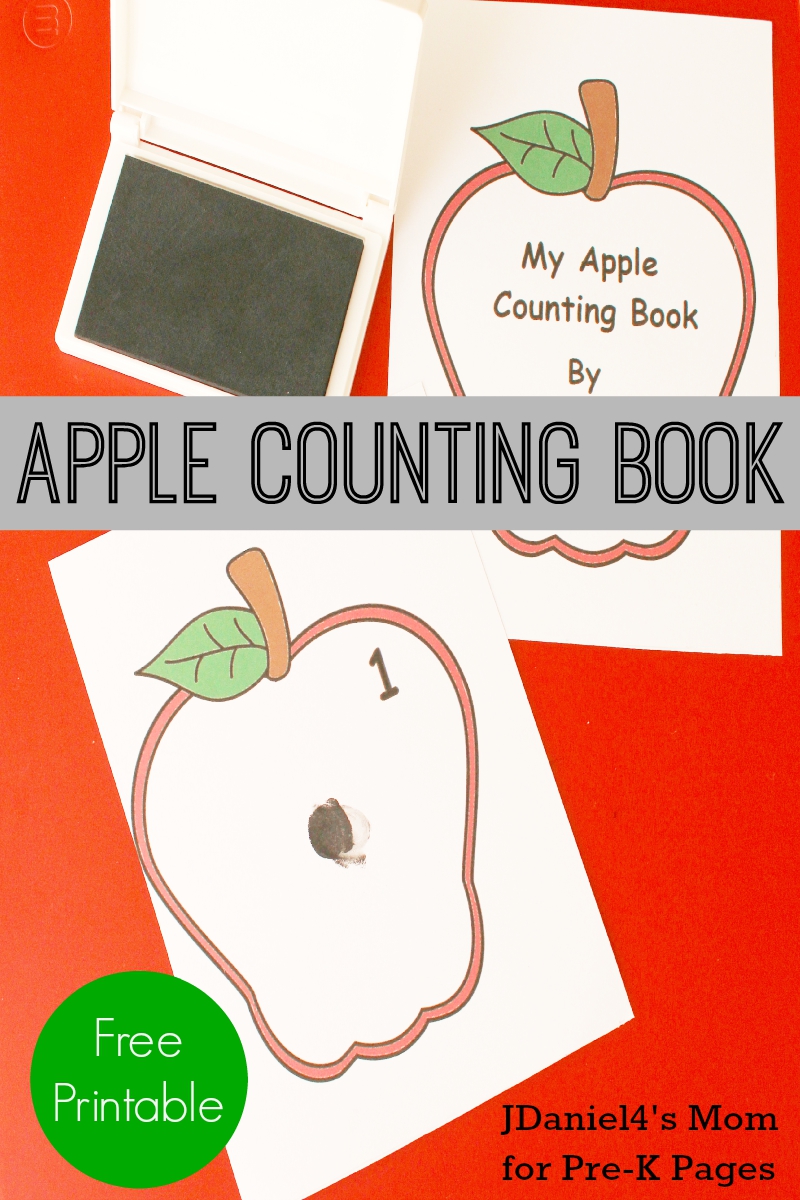 My Apple Counting Book Printable
Counting will be such fun when you use My Apple Counting Book with your children to work on the numbers 1 to 10. This simple printable book features pages of apple outlines with numbers. You can invite your children to count and illustrate each number with seeds they create. When they are finished, they will have a great way to review and show how well they can count to ten.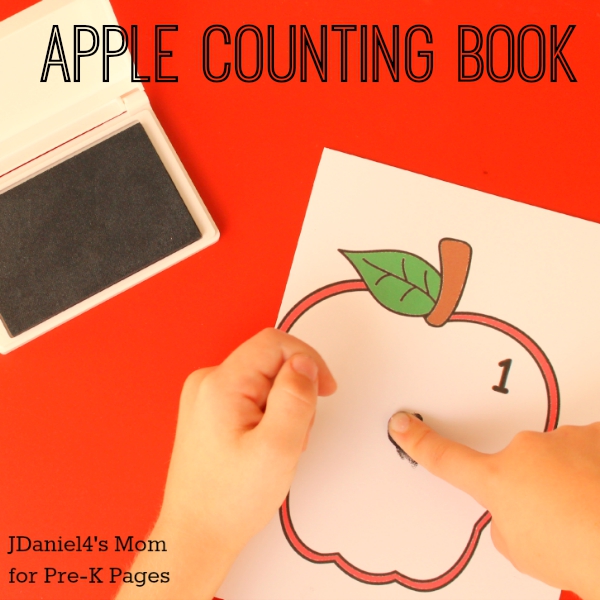 Fingerprint Seeds
One way for children to show each number is to make fingerprints on each apple. They add the correct number of fingerprints on each numbered apple. We used a washable ink pad to do this. It was super easy to clean off fingers and our workspace.
Point to the number. Say it or invite your child to say it. Then he can press his finger in the ink pad and count as he adds that quantity of fingerprint "seeds."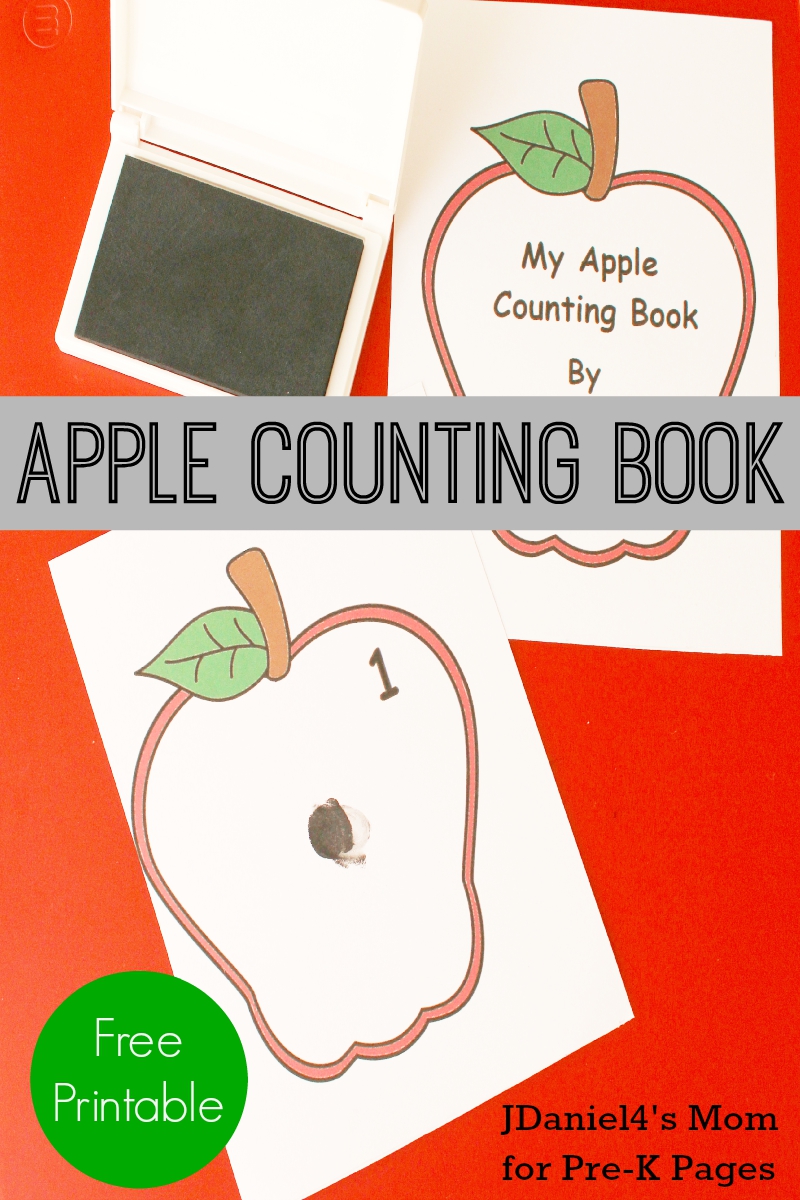 Other Ways to Create Seeds
If you don't want your children working with an ink pad, here are some other ways they can create seeds on each apple.
Color seeds with crayons
Draw seeds with markers
Paint seeds with watercolors
Place little black dot stickers on each apple
Glue on small black circles
Trace around small buttons or coins
Use small sponges cut into tear drops to sponge paint
Use the eraser end of pencils dipped in paint
Assemble the Book
My idea when creating My Apple Counting Book was to assemble the completed pages into a book. Punch a hole in the top left hand corner of each page and in the cover. Thread a metal ring through the stacked pages. Encourage children to turn through their books and count the seeds on each page.
Here are some other ways you can use this printable:
Do not assemble the book; invite your children to work with the individual apple pages. (You will not need the cover.)
Place the individual pages in a center for your children to explore or use the pages in a group setting. Pages could be completed one at time or as a set.
Invite your students to use small buttons or pompoms for counting (rather than place something permanent on each page).
Counting activities such as this book give hands-on practice. Children develop strong understanding of numbers, quantity, one-to-one correspondence, and other math foundations as they practice over and over.
Click for Printable: My Apple Counting Book
BIO: Deirdre is the author of JDaniel4's Mom where she shares other learning activities, printables, crafts, and food creations. She loves growing and learning beside her son. You can find her on Pinterest, Facebook, and Instagram.
More Apple Ideas