We just love apples in our home and the kids can't seen to get enough of apple-themed activities! (This activity is also a great fall activity.)
Today I have a lovely apple tree printable children can use to create their very own apple trees.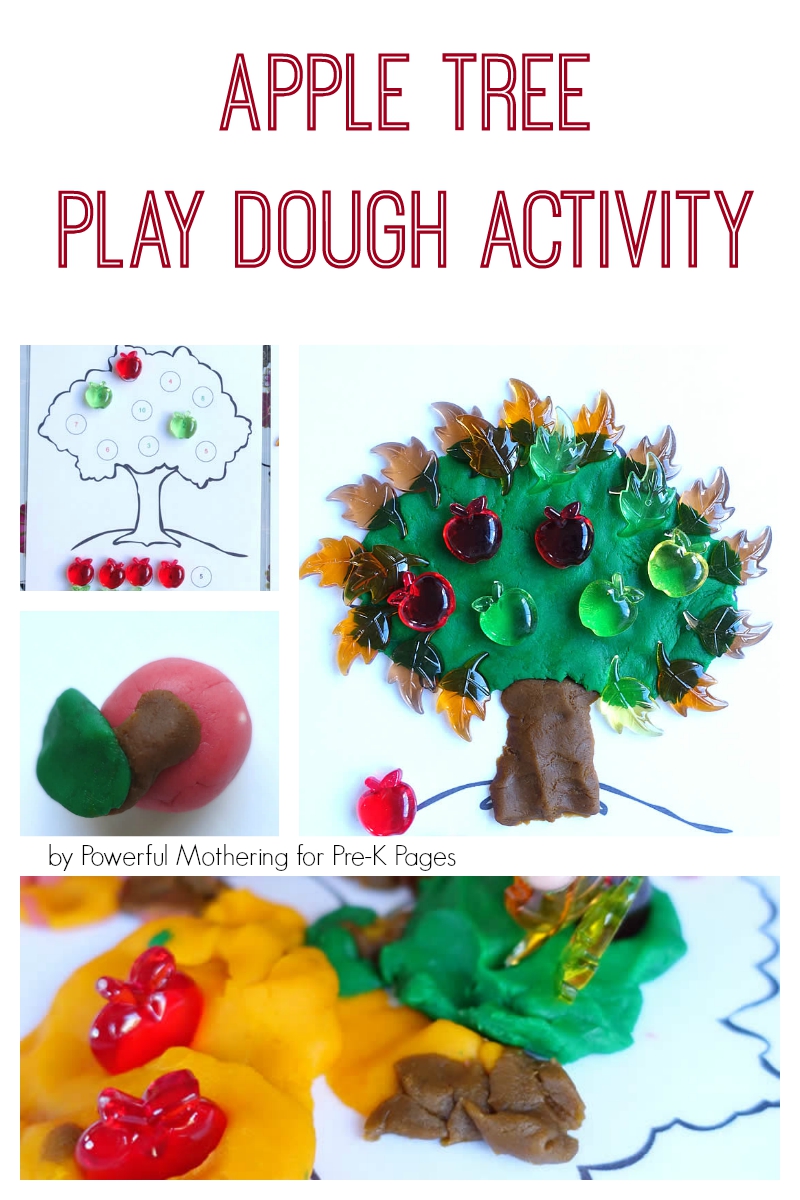 Apple Tree Play Dough
Supplies needed:
red, green, brown, and golden play dough – I usually make homemade play dough because I can get the colors I want and I like to know what is in it. (Some still like to taste it!)
Apple and leaf manipulatives – I found these at the dollar store.
apple tree printable (download and laminate)
Present the materials to the children and invite them to build an apple tree.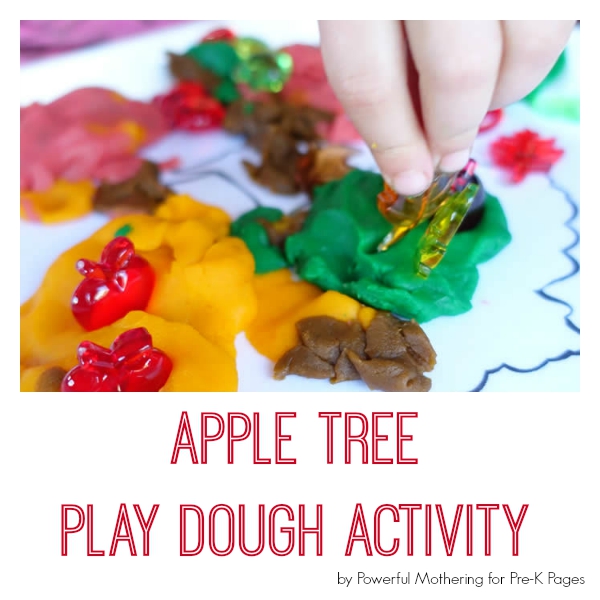 I love to watch kids play without any prompts, you can really see their imaginations come to life. After a bit of creativity you can have a discussion about apples, leaves, and trees.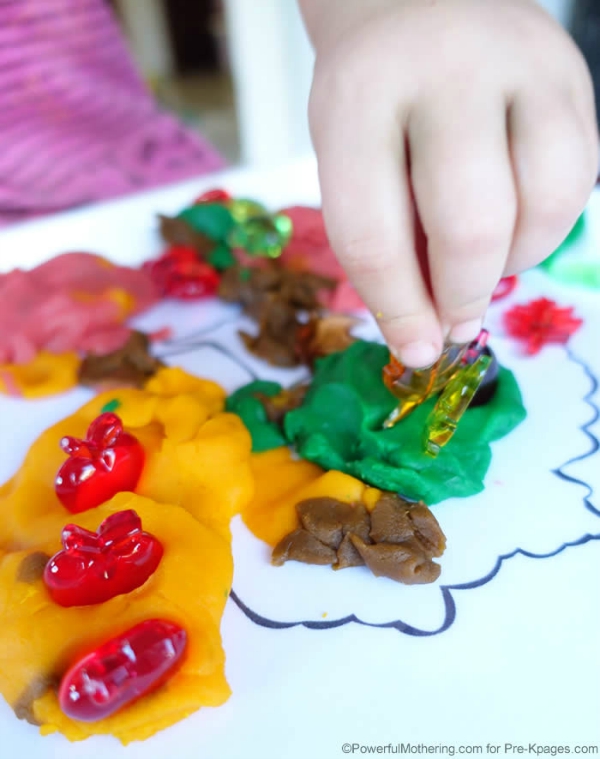 Play dough is definitely a great tool to have in the classroom and at home. My young preschooler lined up her apples in the play dough in a color-coded red line.
I challenged my older preschooler to create an apple from play dough, thinking he was just going to roll a bit of red play dough into a ball. As you can see below there was a red ball but also a brown stem and a leaf!
This activity can also help build fine motor skills. Developing muscles of the hands and fingers is important for all kinds of future skills that require dexterity. Probably the most significant skill that uses these small muscles is writing development. Using play dough can help your children become more proficient writers!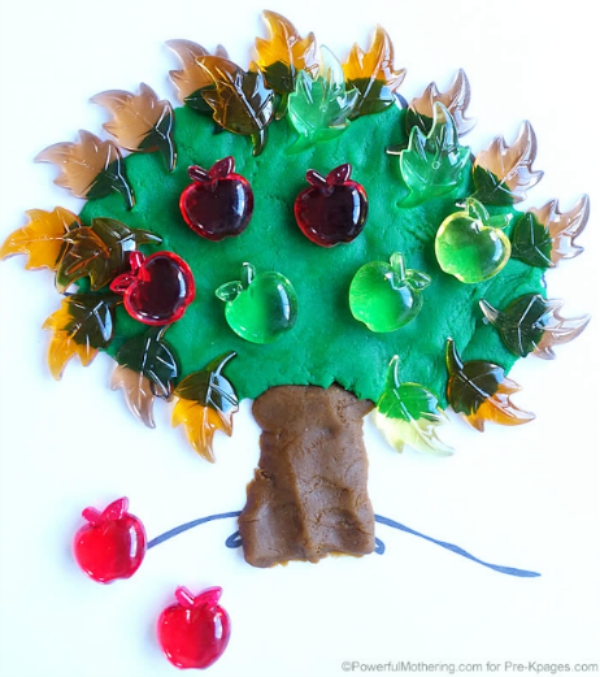 I hope you enjoy this apple tree printable and that your children have tons of fun exploring the apple play dough theme!
Another apple tree printable to use for counting can be found on Powerful Mothering.
BIO:Do come visit Nicolette on her blog at Powerful Mothering. She loves to share simple and easy crafts, activities, printables, and learning ideas for babies, toddlers, and preschoolers! She is also a co-author of 99 Fine Motor Ideas.
More Apple Ideas