Need Goldilocks books for your fairy tale theme? You're in the right place! Some people may think fairy tales are old-fashioned, but that's not the case at all. Stories like Goldilocks and the Three Bears are filled with rich language and literacy experiences that have loads of educational value.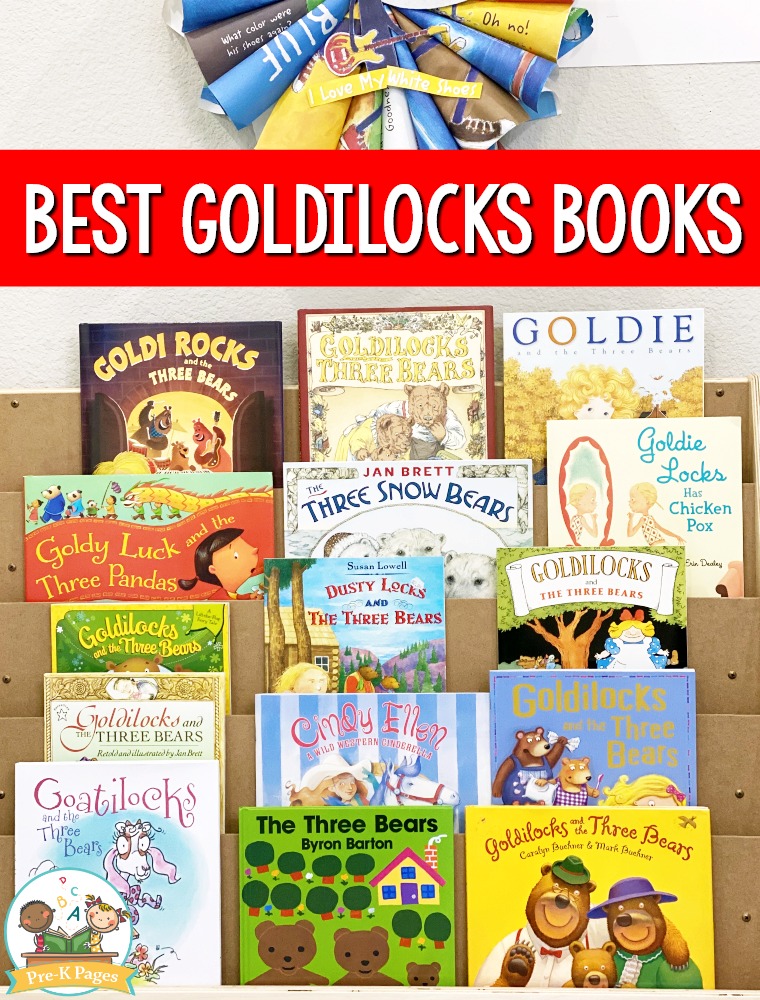 Best Goldilocks Books
Reading multiple versions of the same story has many educational benefits for your little learners. You can easily compare and contrast the original story with each different version with your class. Fairy tales are also great ways to introduce story concepts like beginning, middle, and end, characters and setting.
After reading multiple versions of one fairy tale for an entire week, you can invite your students to graph their favorite version of the story.
For a culminating activity, invite your students to act out the story. Students can take turns playing different parts while you narrate, while the others act as the audience. Be sure to allow plenty of time so all your students get to act out the story.
16 Versions of Goldilocks and the Three Bears
Goldilocks and the Three Bears
, by Jan Brett
Jan Brett is known for her beautifully illustrated books, and this one is no exception. This is a great book to read when introducing the word "illustrator" to your students and role the illustrator plays in the creation of the book.
Goldie and the Three Hares
, by Margie Palatini
A perfect example of a fractured fairy tale. In this version, Goldie is running from the three bears when she stumbles into the home of three rabbits. The kind rabbit family help Goldie heal after she sprains her ankle. This version offers opportunities to discuss new vocabulary, such as the word hare. It's also perfect for discussing manners and kindness.
Goatilocks and the Three Bears
, by Erica S. Perl
What if Goldilocks was a goat? This hilarious version will have you and your kids laughing out loud! Goatilocks does what she does best and eats her way through the bear's house – bowls, spoons, blankets and all.
The Three Snow Bears
, by Jan Brett
What if the three bears were polar bears? In this version, the three bears live in an igloo, and Goldilocks is an Inuit girl. As always, Brett's detailed illustrations feature a side panel on each page that gives the reader clues about what will happen next. You can use this book to teach your students to pay attention to details in the illustrations and make predictions.
Goldilocks and the Three Bears
, by James Marshall
Kids always love this version because Goldilocks is especially naughty. Despite promising her mother she won't take the shortcut through the forest, Goldilocks does as she pleases.
Best Goldilocks and the Three Bears Books
Goldilocks and the Three Bears
, by Caralyn Buehner and Mark Buehner
This book follows the original tale closely. It's is one of my favorite Goldilocks books because the illustrations are so stunning. Add this one to your "must read" pile!
Goldi Rocks and the Three Bears
, by Corey Rosen Schwartz and Beth Coulton
A fun, rock and roll take on this classic tale. While the Three Bears are auditioning lead singers for their rock band, Goldilocks stumbles upon their empty house. When she's discovered by the bears she becomes the new lead singer in the band.
Goldilocks
, by Ruth Sanderson
A heartwarming rendition of this classic story. Goldilocks discovers the three bears' home while picking blueberries. In this version, Goldilocks makes the beds, fixes the chair, and offers her blueberries to the bears.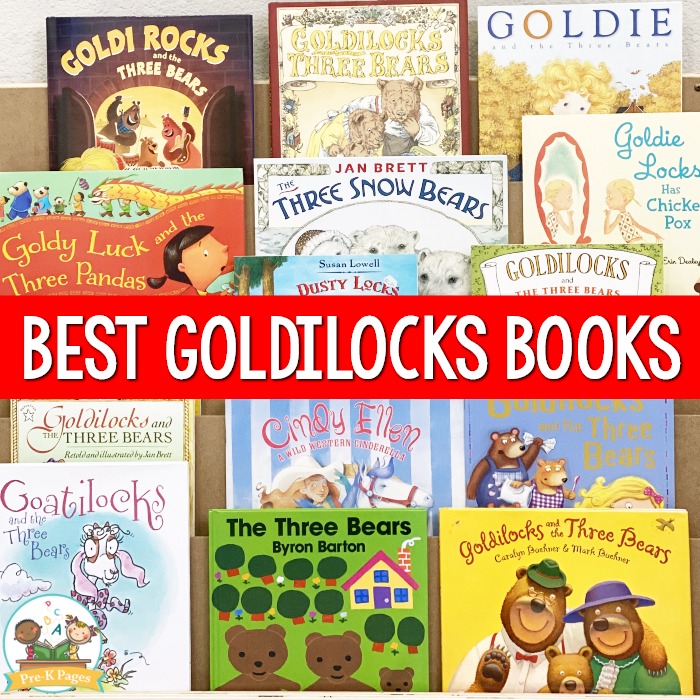 Goldilocks and the Three Bears Books
Goldilocks And The Three Dinosaurs
, by Mo Willems
No bears in this book, just dinosaurs! Did they accidentally leave the door open, or was it a trap? You be the judge in this very silly variation of the story.
Goldy Luck and the Three Pandas
, by Natasha Yim
In this version, Goldy takes a plate of turnip cakes to her neighbor's house for Chinese New Year. When she discovers the neighbors aren't home, Goldy helps herself to their rice porridge, chairs, and beds.
The Three Bears
, by Paul Galdone
Paul Galdone is the king of fairy tales. This version, originally published in 1972, is the classic story we all know and love.
Goldie and the Three Bears
, by Diane Stanley
The school bus drops Goldie off at the wrong stop, and she ends up at bears' house. Baby Bear and Goldie get along well and she ends up staying for dinner.
Dusty Locks and the Three Bears
, by Susan Lowell
Dust off your southern accent for this hilarious western version of Goldilocks! The dialogue in this book includes words like "bumfuzzled" and "yahoo" that will have your kids giggling with delight.
Goldilocks Returns
, by Lisa Campbell Ernst
An adult Goldilocks regrets what she did as a young girl. When she returns to the Bears' house to apologize she ends up causing more trouble.
Somebody and the Three Blairs
, by Marilyn Tolhurst
Your kids will love this version that features a bear as the intruder in the Blair home. This book is perfect for comparing and contrasting different versions of the story.
Goldilocks and Just One Bear
, by Leigh Hodgkinson
A bear lost in the big city enters a fancy apartment building, where he tries the food, chairs, and bed. But guess who lives in the apartment? Another story that's perfect for comparing and contrasting with the original.
More Fairy Tales