Do you read fairy tales to your kids? Fairy tales aren't old fashioned, they're very useful for teaching your kids story elements such as setting, characters, and beginning, middle, and end. Using fairy tale videos to supplement your theme or unit study can be a great way to help your students learn vocabulary and important story concepts.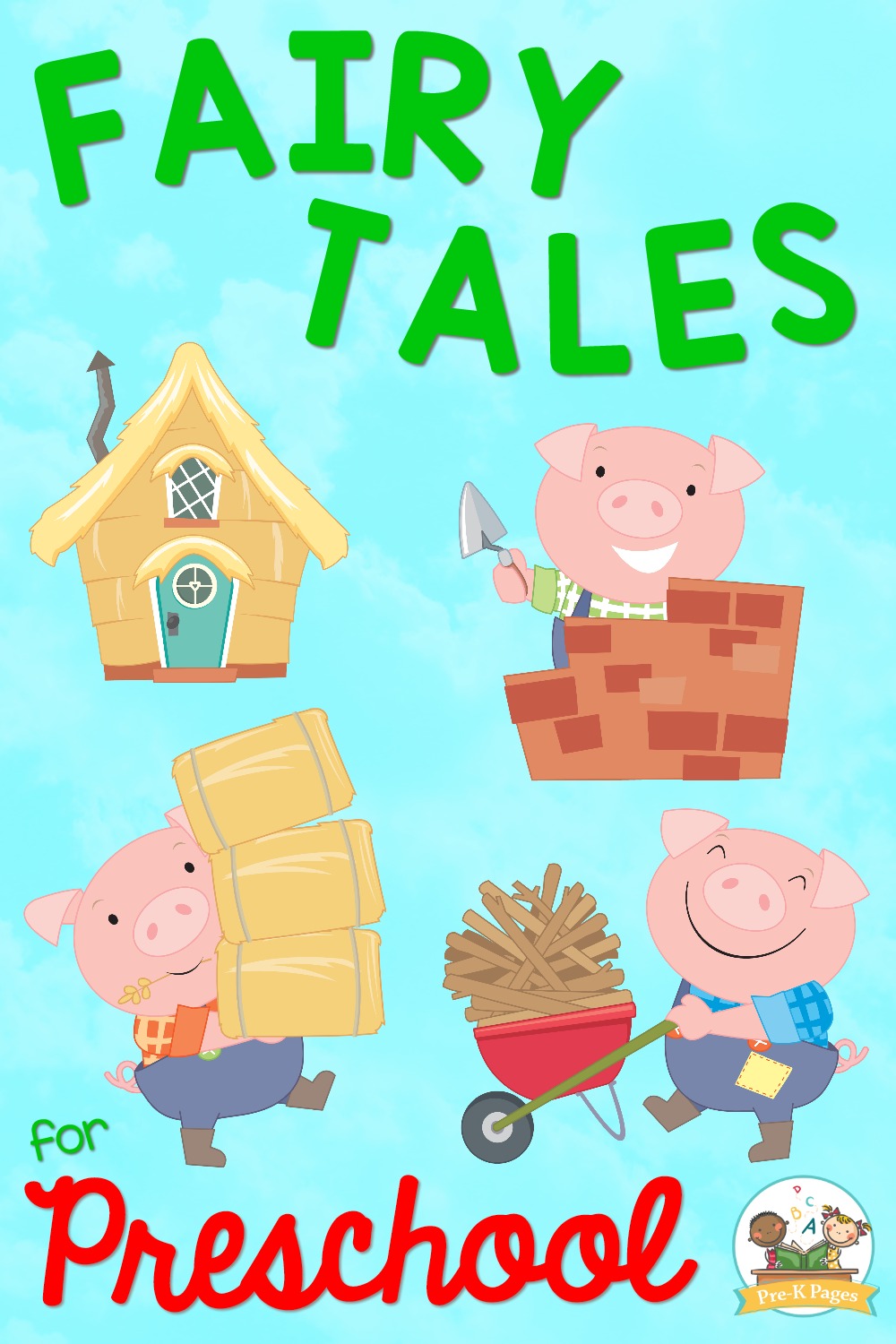 The Best Fairy Tale Videos for Preschool
You can use YouTube as a resource for sharing videos for educational purposes in your preschool or kindergarten classroom. These videos can be used for teaching story elements, building background knowledge, and developing academic vocabulary.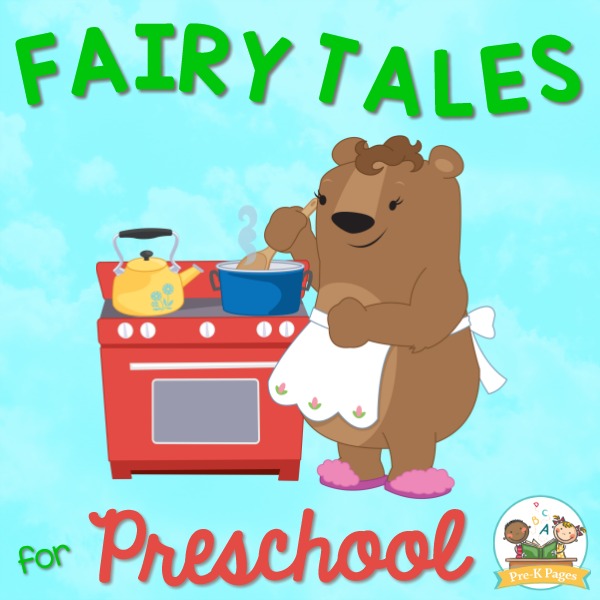 Fairy Tale Videos for Kids
But who has time to watch them all to be sure they're safe for your kids to watch? You can rest easy because I've already done all the hard work for you! Each of the fairy tale videos below are preschool teacher-approved. All the videos on this list are age-appropriate for your little learners.
Fairy tales have changed a lot since you and I were kids, they're now kid-friendly with non-violent endings.
The Three Little Pigs by Kiddostories. The big bad wolf runs away in this kid-friendly version of the classic tale.

The Gingerbread Man by Geethanjali Kids

Goldilocks and the Three Bears by Cool School. In this fun version, Goldilocks ends up hanging out with the bears and watching TV.

Fairy Tale Videos for Preschoolers
These kid-friendly videos feature some of the most popular fairy tales like Goldilocks and the Three Bears, Jack and the Beanstalk, and The Three Little Pigs. Your kids will love learning fairy tales with these fun videos.
You can show these videos to your kids on the big screen, a tablet, or any smartphone. Of course, a video can never replace reading a real book, these videos are only meant to supplement your fairy tale unit or theme.
Little Red Riding Hood by Gigglebox. Don't worry about woodsmen with knives, in this kid-friendly version the woodsman shakes the wolf upside down to release Little Red Riding Hood and Grandma.

The Three Billy Goats Gruff by KidsOut Charity with Neil Whitman

Jack and the Beanstalk by Kiddostories. No "Blood of an Englishman" in this kid-friendly version!

The Little Red Hen by Super Simple TV. You never have to worry with Super Simple, everything they do is carefully created to be appropriate for young children.

More Fairy Tale Resources