Seasons present many opportunities to focus on the natural world around us. When exploring seasons and seasonal changes at home or in the classroom, trees are a natural choice. Many trees change regularly with the seasons and can easily represent the annual cycle of nature. This fall or spring (or any season) incorporate these books as you look at trees.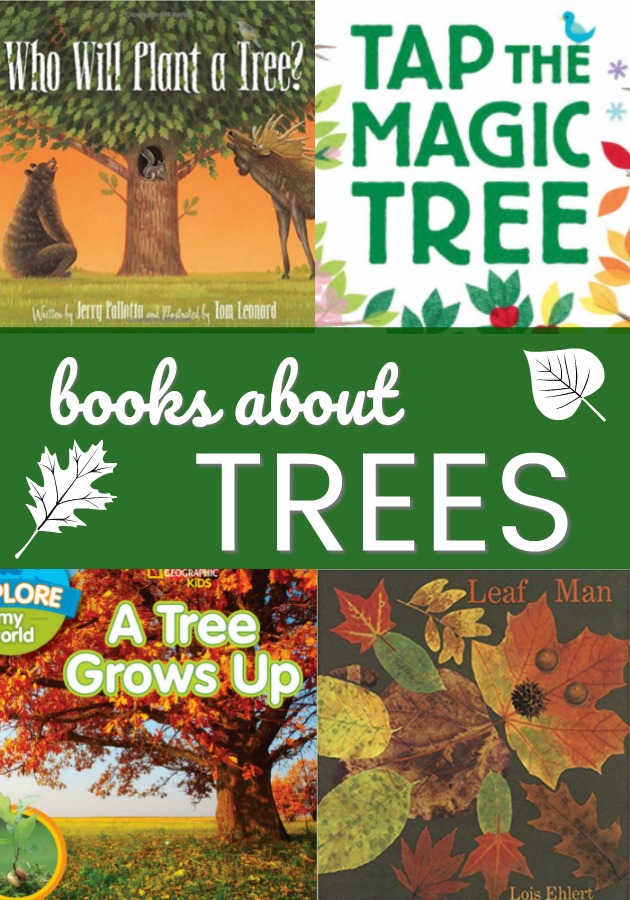 Books About Trees for Preschoolers
Tree: A Peek-Through Picture Book by Britta Teckentrup
Die cuts in the pages of this book show animals appear (and disappear) around a tree throughout the seasons. Throughout it all, an owl sits in a hole in the middle of the tree.
This Tree Counts by Allison Formento
One tree stands behind Oak Lane School. A class gathers around it and begins to listen. They discover the creatures that live in and around the tree.
Who Will Plant a Tree? By Jerry Pallotta
Seeds are planted in various ways and trees begin to grow. Squirrels bury acorns, bears drop apple seeds, and so forth.
Leaf Man by Lois Ehlert
From favorite children's author Lois Ehlert, Leaf Man is perhaps my favorite fall book not only because of the beautiful illustrations made from real leaves but also because it provides you with an instant activity- making leaf people!
We're Going on a Leaf Hunt by Steve Metzger
We're Going on a Leaf Hunt is similar to the classic book Going on a Bear Hunt. This is one of my favorite books not only because it makes for an interactive read-aloud experience as students act out the story as they chant along, but it is also the perfect book to read before going on an actual leaf hunt or nature walk.
Red Leaf, Yellow Leaf by Lois Ehlert
Another classic from Lois Ehlert, Red Leaf, Yellow Leaf always mesmerizes children with its vibrant colors and cut out pages.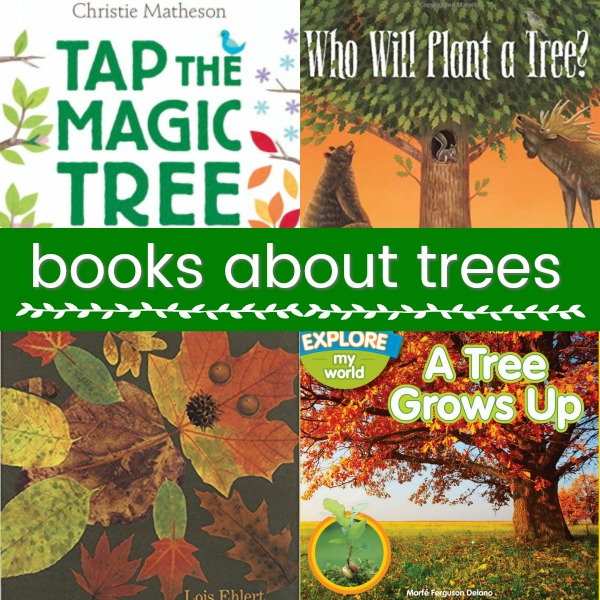 Tap the Magic Tree by Christie Matheson
In the style of Press Here, Tap the Magic Tree is the newest member of the interactive read-aloud genre. This fun and playful book invites readers to tap the pages to make the tree change with the seasons- without any mechanical components!
The Apple Pie Tree by Zoe Hall
Two kids watch the apple tree in their yard change in the seasons. As the tree changes, they notice the changes with a family of birds, too. Soon they get to the best part – making apple pie.
Explore My World A Tree Grows Up by Marfe Ferguson Delano
This nonfiction book follows the growth of an acorn to an oak with simple text and great photograph.
The Seasons of Arnold's Apple Tree by Gail Gibbons
Arnold's special place is an apple tree. Throughout the seasons, Arnold visits his tree. He plays and works around it and sees the changes that happen to it.
A Tree Is Nice by Janice May Udry
A tree is nice to have around. Trees give shade and limbs to climb on. They protect houses from sun and snow.