Helping young children gain control of their emotions is a two-step process. First, they need to learn how to identify their emotions and then how to manage them through self regulation. Identifying and managing our own emotions as adults can be very difficult, but young children are still learning what emotions are and how to respond appropriately to everyday feelings like anger and sadness. As teachers and parents it is our job to help young children understand and identify their feelings, as well as communicate those feelings effectively to others.
Age-appropriate books can be helpful tools when it comes to learning how to identify and manage big feelings and emotions.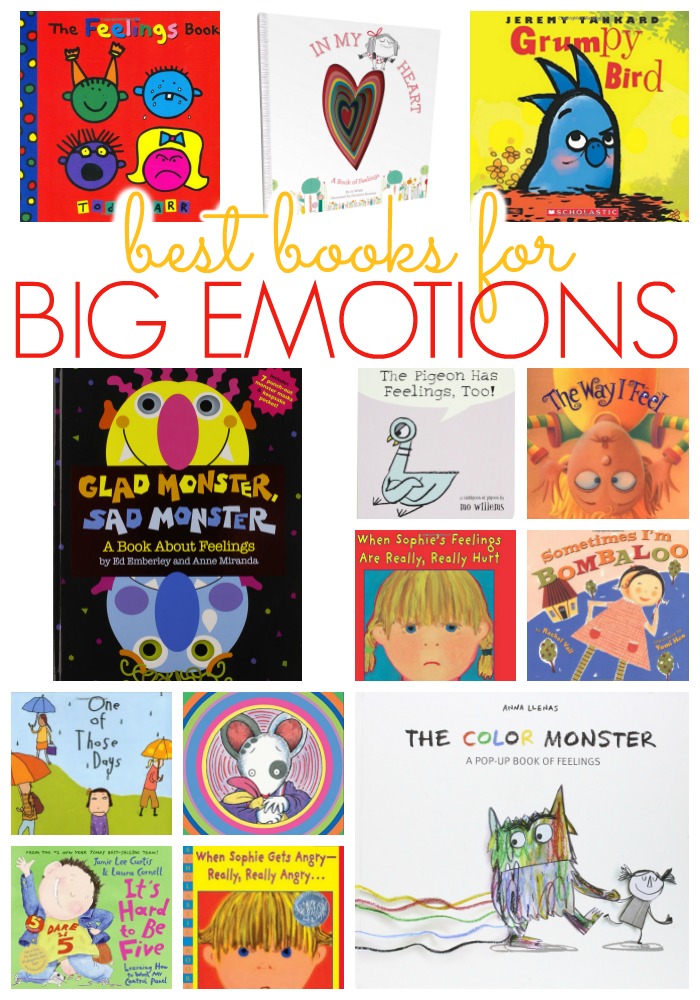 Books About Emotions

Grumpy Pants by Clare Messer

Glad Monster, Sad Monster by Ed Emberley

When Sophie's Feelings Are Really, Really Hurt by Molly Bang

The Way I Feel by Janan Cain

When Sophie Gets Angry…Really​, Really Angry by Molly Bang

The Feelings Book by Todd Parr

The Pigeon Has Feelings, Too! by Mo Willems

Sometimes I'm Bombaloo by Rachel Vail, Yumi Heo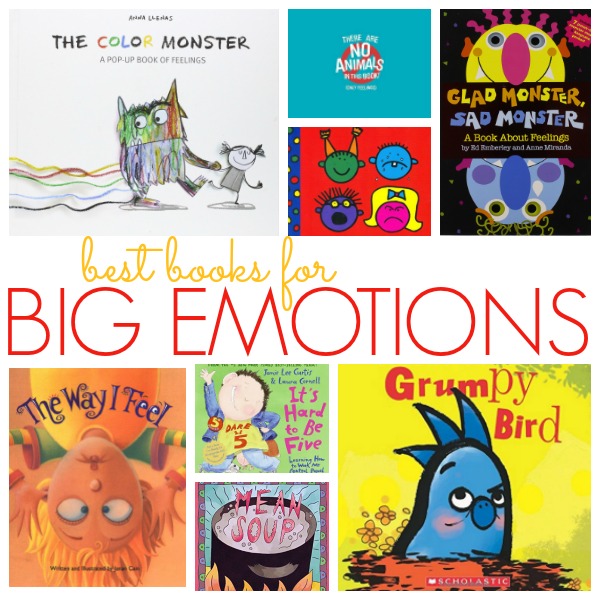 Grumpy Bird by Jeremy Tankard

Mean Soup by Betsy Everitt

Wemberly Worried by Kevin Henkes

There Are No Animals in This Book (Only Feelings) by Chandi Sanchez

One of Those Days by Amy Krouse Rosenthal

It's Hard to Be Five: Learning How to Work My Control Panel by Jamie Lee Curtis

In My Heart: A Book of Feelings by Jo Witek

The Color Monster: A Pop-Up Book of Feelings by Anna Llenas
Also check out our Feelings and Emotions books, posters, and cards.