Police officers, crossing guards, lifeguards, and security officers are important people in the community who help keep us safe. These books can help your preschoolers learn more about the work of these community helpers. So read these books aloud to a group or add them to your classroom library to build vocabulary and knowledge about safety community helpers. Check online booksellers or your local library for these community helper books about police officers and other safety helpers.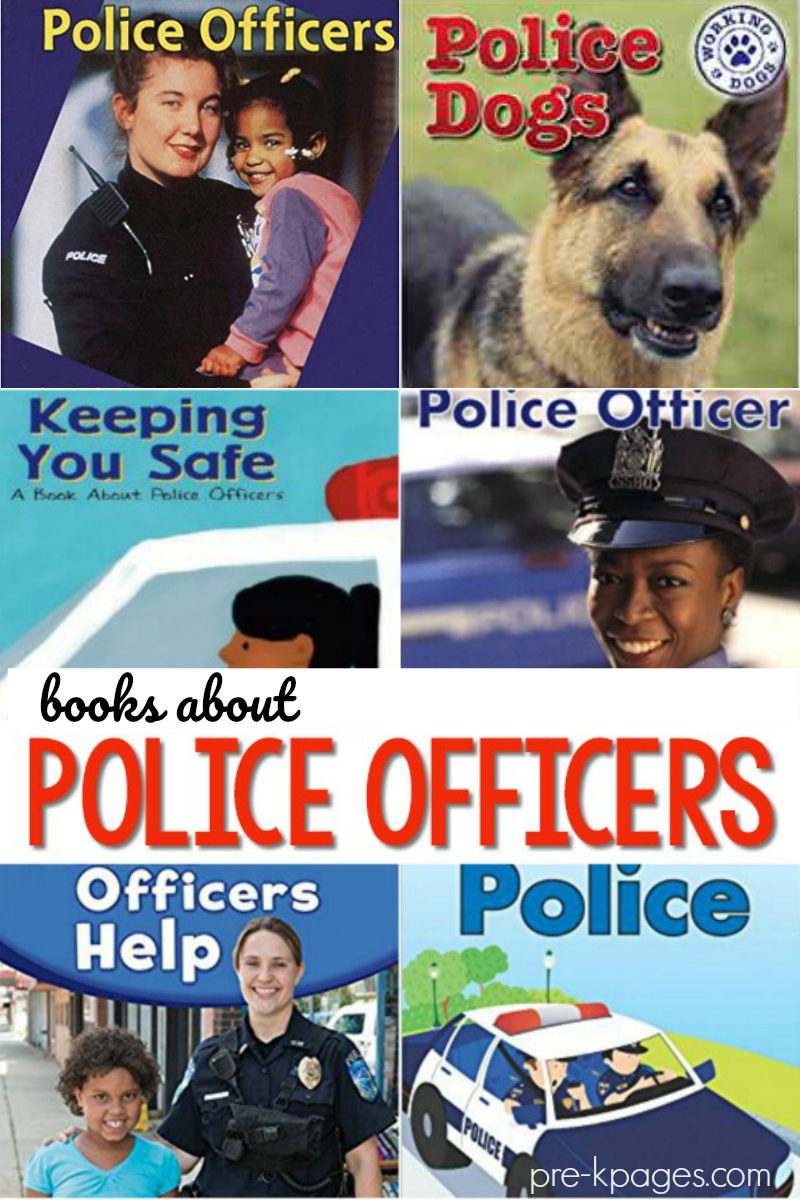 Community Helper Books About Police Officers
Keeping You Safe by Ann Owen
This book examines the important work of police officers and how they work to keep people safe.
I Want To Be a Police Officer by Dan Liebman
Photographs and easy-to-understand text show police officers doing different jobs, some even riding bicycles or horses.
Police Officers Help by Dee Ready
Discover more about police officers and the work they do.
Police Officers by Cari Meister
Learn more about jobs of police officers. A picture glossary is included to build vocabulary.
Police: Hurrying! Helping! Saving! by Patricia Hubbel
Simple illustrations and text show the work of police officers.
A Day in the Life of a Police Officer by Linda Hayward
Officer Ann and her partner Jim drive around in a patrol car. They watch for trouble and helping people in the community.
I Want to be a Police Officer by Laura Driscoll
Learn about all the different ways police officers help others and keep people safe.
Let's Meet a Police Officer by Gina Bellisario
Discover the work and tools of a police officer, including information about police cars and police dogs.
A Day in the Life of a Police Officer by Heather Adamson
Follow a police officer through his work day and discover the different things he does.
Police Officers on Patrol by Kersten Hamilton
The fun rhyming text in this book helps kids think about all the different types of work police officers do.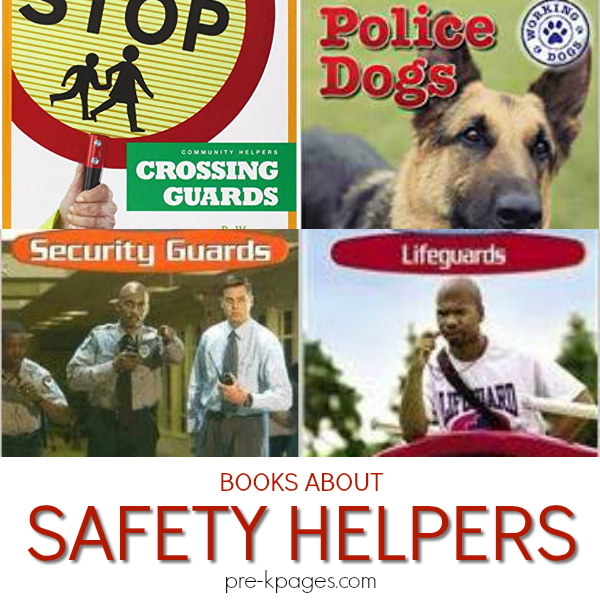 Books About Safety Community Helpers
Busy People: Police Officer by Lucy M. George
Officer Seth and Officer Thea must work hard to solve the problems and help people they encounter throughout their workday.
A Day at the Police Station by Richard Scarry
Bridget spends the day with her father, Sergeant Murphy, and learns how important being a police officer is.
We Need Police Officers by Lola M. Schaeffer
A look at the work of police officers in our communities.
Police Dogs by Mary Ann Hoffman
This book helps older preschoolers understand how dogs are trained and work with police officers.
I Want to be a Soldier by Dan Liebman
Soldiers help keep our country safe. Learn about the things they must learn to be soldiers.
Crossing Guards by Rebecca Pettiford
Learn more about the helpers who keep kids safe as they cross the street to go to school and back home.
Crossing Guards (People in My Community) by JoAnn Early Macken
Crossing guards have an important job, keeping people safe in the community.
Lifeguards by Rebecca Pettiford
Explore the work of lifeguards and how they keep people safe at the pool or at the beach.
Lifeguards by Sandra J. Christian
Learn about the tools and work of lifeguards.
Security Guards by Mary Firestone
Discover the work and the tools of men and women who work as security guards, keeping businesses safe.
More Book Lists