Pets are often the first animals that preschoolers have interactions with. Preschoolers love to talk about their pets or the pets of friends. These picture pet books for preschoolers are great resources for your pet theme, a part of a family study, or an exploration of animals.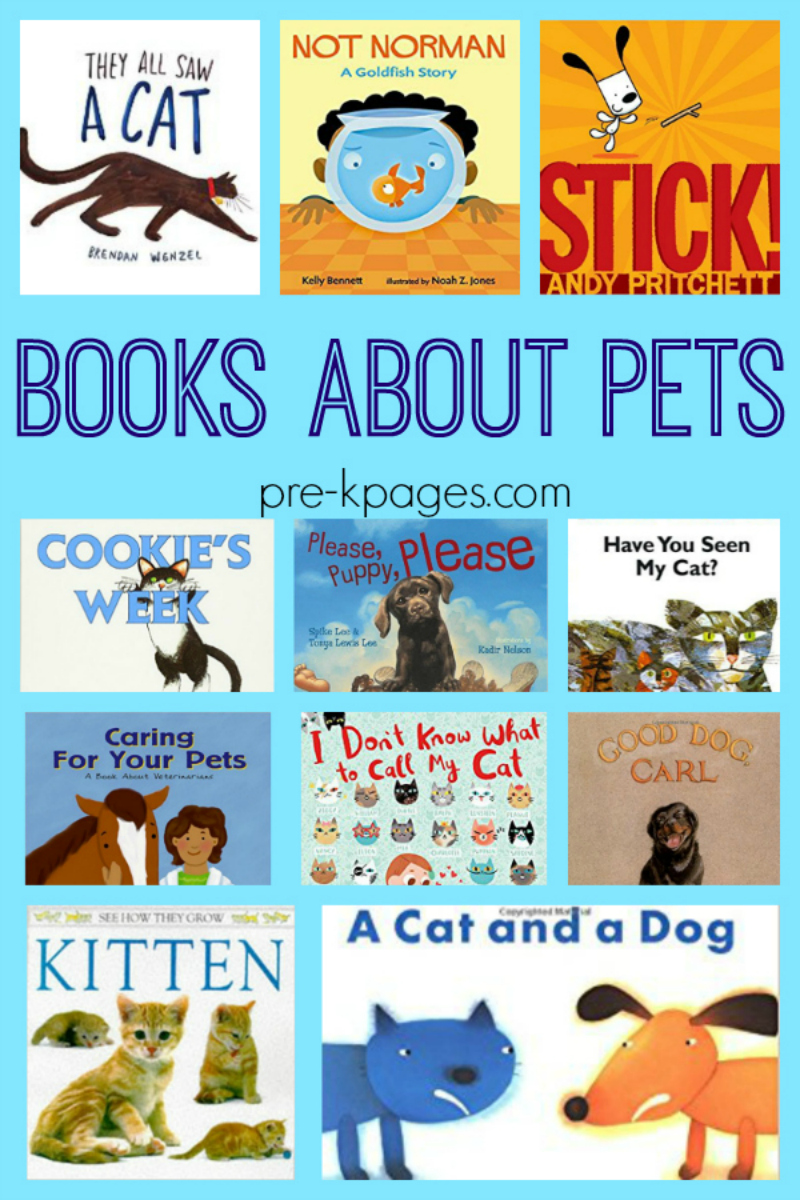 Pet Books For Preschoolers
Good Dog, Carl by Alexandra Day
Follow the day of Carl and his baby with this fun (nearly) wordless book.
Please, Puppy, Please by Spike Lee
A pair of children follow a troublesome puppy throughout the day…and end with snuggling.
Not Norman: A Goldfish Story by Kelly Bennett
A boy receives Norman, the goldfish, as a birthday present. After planning to give away the fish, the boy discovers that Norman isn't such a bad pet after all.
Cookie's Week by Cindy Ward
Cookie the cat's week is full of trouble.
Mama Cat Has Three Kittens by Denise Fleming
Mama Cat has three kittens. Two kittens follow her lead but one is always napping. What will the third kitten do when Mama and the others decide to nap?
Have You Seen My Cat? by Eric Carle
A boy searches for his cat, finding big cats of all types along his search.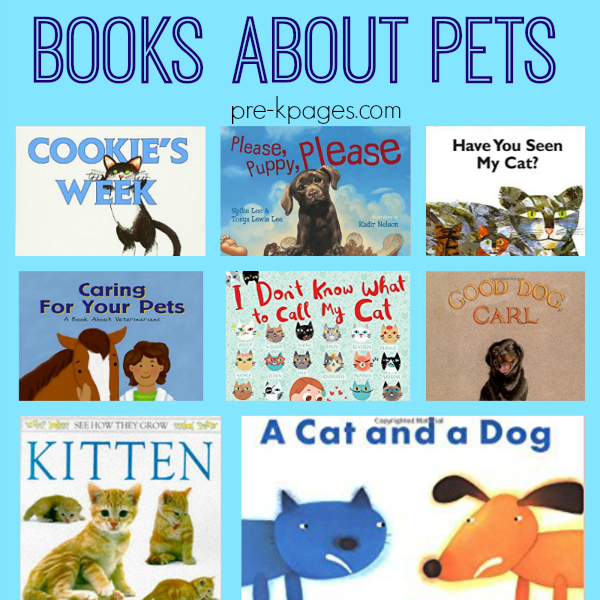 Books About Pets
They All Saw a Cat by Brendan Wenzel
A cat walks through the world. Each animal the cat encounters perceives the cat in a slightly different way.
I Don't Know What to Call My Cat by Simon Philip
A cat shows up at a little girl's house and decides to stay. There's just one problem. The girl cannot find a name that fits.
A Cat and a Dog by Claire Masurel
A cat and a dog live in the same house. But they fight all the time. Will they ever be friends?
Kitten (See How They Grow) by DK Publishing
How a kitten grows into a young cat.
Caring for Your Pets by Ann Owen
Discover ways veterinarians help you care for your pets.
Stick! by Andy Pritchett
Puppy looks for someone to play with him and his new stick.