Young children are often filled with wonder and amazement at the natural world around them. This innate curiosity makes raising butterflies the perfect science experience for preschoolers to do in the spring.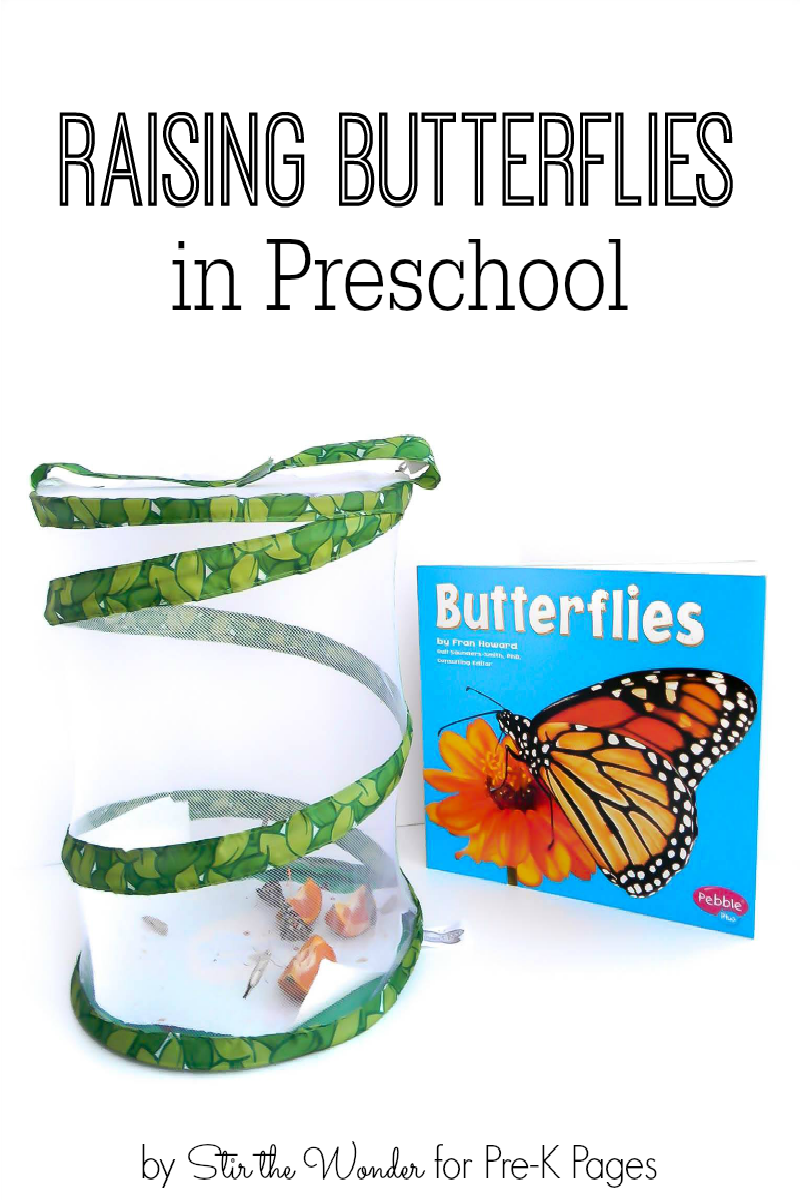 Benefits of Raising Butterflies in Preschool
Your preschoolers will learn so much by raising butterflies at home or in the classroom. They will gain first-hand knowledge about the butterfly life cycle just by observing it in real time.
Preschoolers will also learn about what butterflies need to live. First-hand experiences observing caterpillars and the life cycle of butterflies will help children make personal connections to the natural world.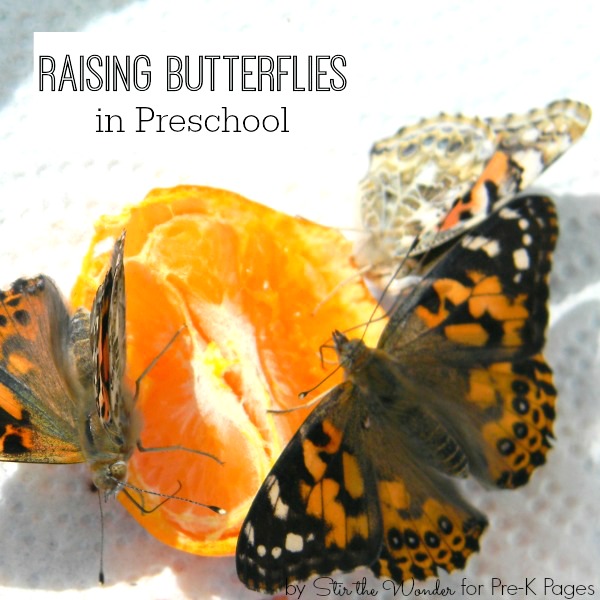 Raising Butterflies
Supplies Needed
Before you begin raising the caterpillars, read a book about butterflies. Then set out the cup on a table or counter and explain to the children that the caterpillars will eat the food provided in the cup. The caterpillars will continue to grow and shed their skin about five times before getting into position at the top of the cup to create their chrysalis. At this time children need to be careful not to jostle the cup. If the caterpillars fall during this process, they may not properly go through metamorphosis.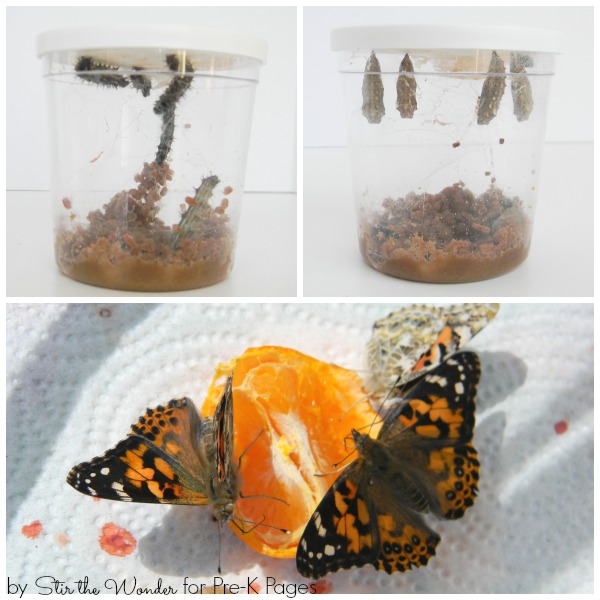 Once the chrysalis has formed you can then take them out of the cup and place them in your butterfly garden. The caterpillars spend several days in the chrysalis transforming into adult butterflies. Preschoolers will enjoy watching the chrysalis for signs that the butterfly is ready to emerge.
Once the butterflies emerge they will take a few days to dry out their wings and gain some strength. Preschoolers will love watching the monarch butterflies feed on sugar water or orange slices! After a few days it will be time to release the butterflies.
On release day, make sure you are in a warm, sunny spot, protected from the wind. These little butterflies will stay in their butterfly garden if it is too cool or windy.
Literacy and Science Connection
In addition to reading about butterflies, you can add more literacy connections. Every few days, encourage children to observe and talk about what they see. Encourage them to use new vocabulary words (like "chrysalis"). Introduce new words (like "metamorphosis").
Lay paper and colored pencils at the science center or near the butterfly garden for children to record their observations. They can draw pictures or print letters to record those observations. Providing opportunities for your kids to read, write, and talk about the changes they're observing will make this learning experience more meaningful.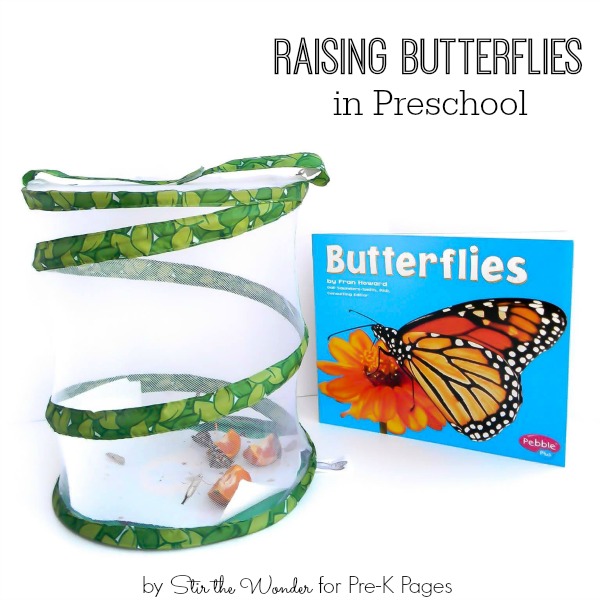 Raising butterflies provides lots of real-world experiences and many learning opportunities!
BIO: Samantha writes at Stir the Wonder, sharing creative, hands-on learning activities for preschoolers including fine motor, STEM, and book-inspired activities. She is also a co-author of the book 99 Fine Motor Ideas for Ages 1 to 5, and the brand new 100 Fine Motor Ideas for Parents, Teachers & Therapists! You can follow her on Facebook, Twitter, and Pinterest.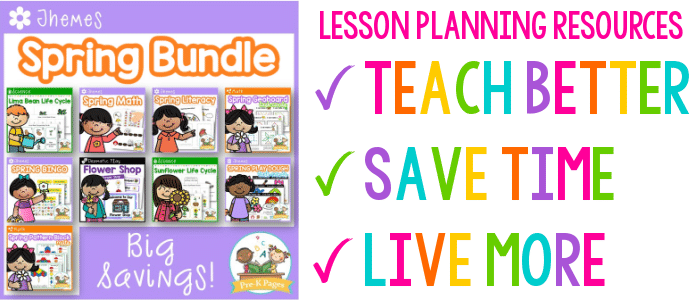 More Science Ideas