Looking for songs about bugs and insects for your preschool class? Music is an excellent tool for helping young children learn important concepts and skills. These songs about butterflies, ladybugs, and other insects can support the themes and skills you're already teaching in your early childhood classroom.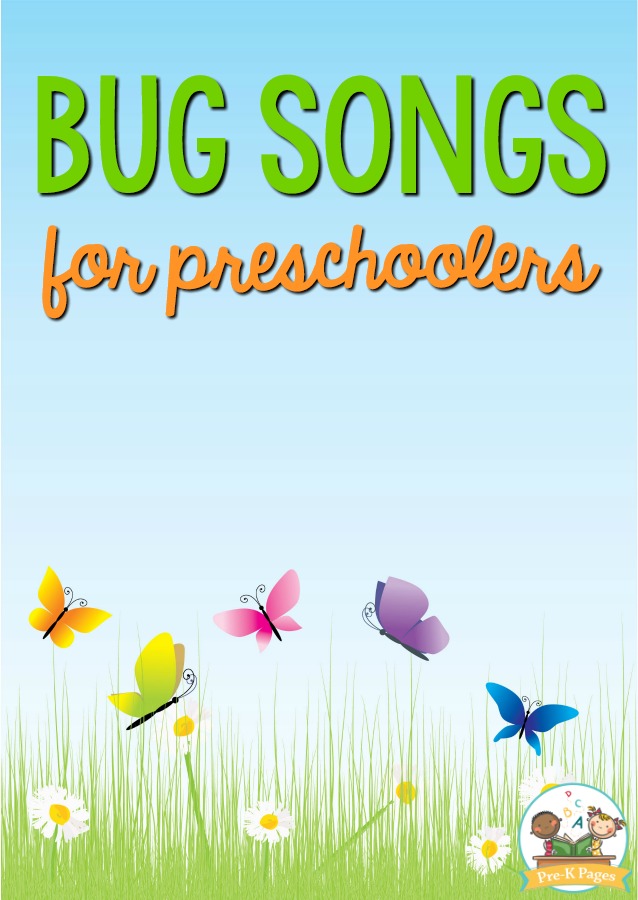 Songs about Bugs and Insects
Good preschool teachers understand the importance of incorporating music and movement into their daily routines. While songs and music are certainly fun, they can also help you introduce new concepts, build background knowledge, and develop vocabulary skills related to particular topics or themes.
You can easily add music and songs to your circle time routine, classroom transitions, or whenever your kids need to refocus and get their wiggles out!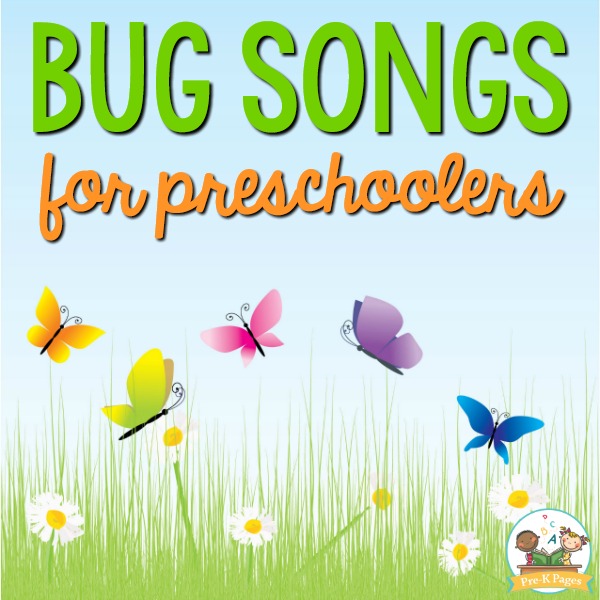 Songs About Bugs for Preschoolers
There are lots of great songs about bugs and insects on YouTube which can be used in your classroom. But searching for and previewing all those songs can be super time-consuming. If you don't have oodles of spare time, then you're in luck because I've already done all the hard work for you! Here are my favorite age-appropriate songs about bugs and insects that will get your kids dancing, singing — and most importantly learning!
You can show these spring songs to your class on a smart TV, or by using an LCD projector and computer screen. If you prefer to use audio only, no problem. Your kids will love singing and dancing along to these fun songs about bugs and insects with or without a screen!
Insect Songs for Preschool
Bugs, Bugs, Bugs, by PINKFONG

Butterfly, by Nancy Kopman

Butterfly Stages Dance, by Patty Shukla

Ladybug Song, by Maple Leaf Learning

Bug'n Roll, by PINKFONG

Hungry Caterpillar, by The Learning Station

Hey, Ladybug, by PINKFONG

Beautiful Butterfly, by Jack Hartmann

Here is the Beehive, by Super Simple Songs

Life Cycle of a Butterfly, by Jack Hartmann

Flitter-Flutter Butterflies, by PINKFONG

Butterfly, Butterfly! by Harry Kindergarten

The Ants Go Marching, by Super Simple Songs

Hungry Butterflies, by PINKFONG

The Bees Go Buzzzing, by Super Simple Songs

YouTube no longer allows users to create playlists of children's songs or music. You can pin the image on this page to your music and movement board on Pinterest so you can easily find the songs again when you need them.