Are you looking for an easy, classroom recipe for play dough that is soft and smells amazing?
Play dough offers children important sensory input and is perfect for developing fine motor skills.
Today I'm sharing my favorite homemade play dough recipe that uses Jell-O. All you need is access to a microwave for heating up the water, that's it- easy peasy!
We made green play dough because it's perfect for holidays like St Patrick's Day, Christmas and more.
Check out all of our playdough ideas too!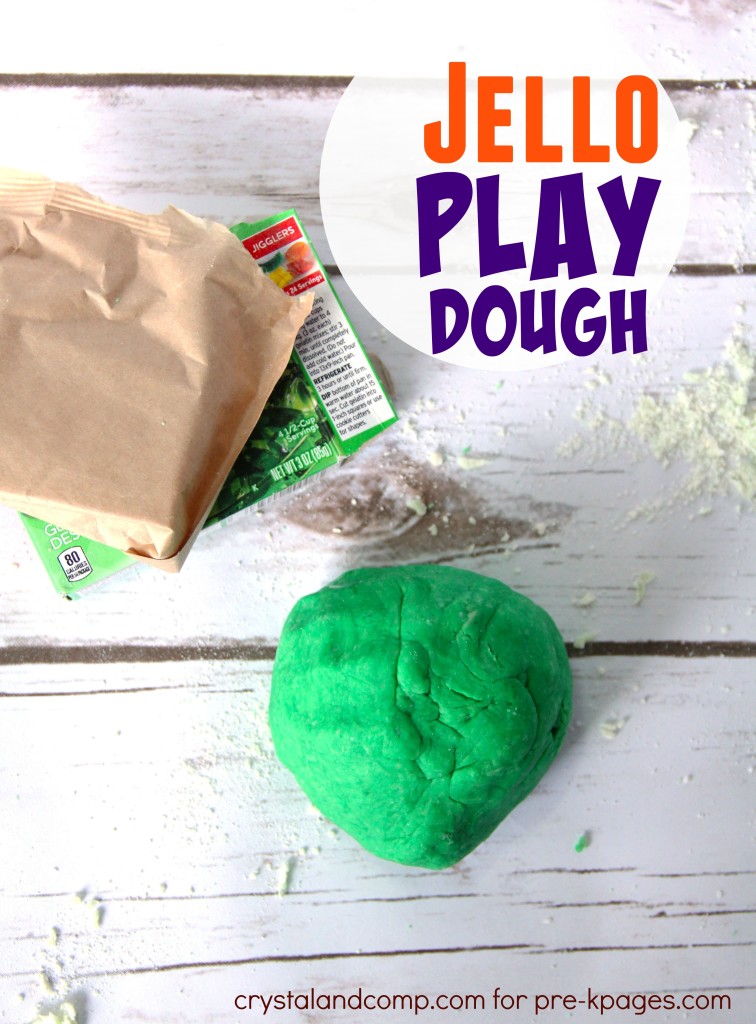 Did you know that when children knead, roll, and flatten dough they get proprioceptive sensory input?
That's a fancy way of saying that when they manipulate the dough with their hands they receive sensations in their joints and muscles that heightens the awareness of their bodies. This heightened awareness can be soothing for some children and help improve behavior in the classroom. More play dough anybody?
Here is what you need to make your own Jell-O play dough.
Jell-O Play Dough Ingredients
This recipe is a fun variation of my favorite Homemade Playdough Recipe.
2 (3.4 oz.) Jell-O boxes (we used lime green for St Patrick's Day play dough!)
3 1/2 c of flour
1/2 c salt
2 T vegetable oil
1 c hot water (we heated it up in the microwave)
Materials:
bowl
mixing spoon
microwave
measuring cups
measuring spoons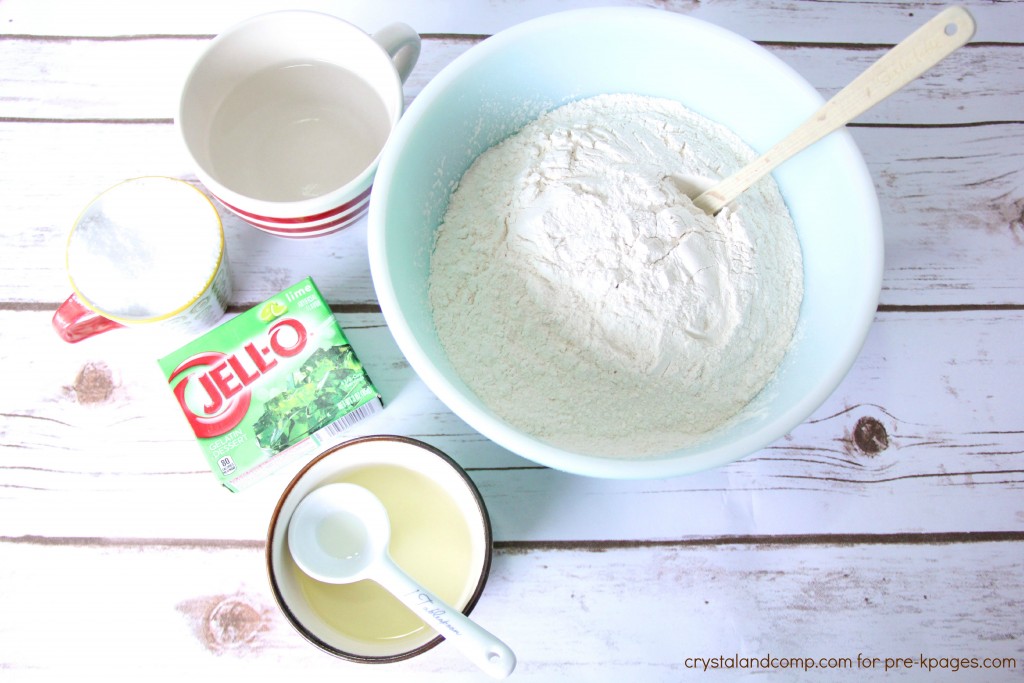 Gather up all of your ingredients and supplies.
Add the dry ingredients to the bowl. Stir to combine.
Next, add the oil and then the hot water. You can have the children help with all steps, but as the teacher or parent I would add the hot water for safety.
Stir, stir, stir until everything is mixed well.
If you need to add a little flour or a little more hot water feel free to do so.
Once it is all combined, flour a hard service and let the kinds kneed until it is a non-sticky play dough.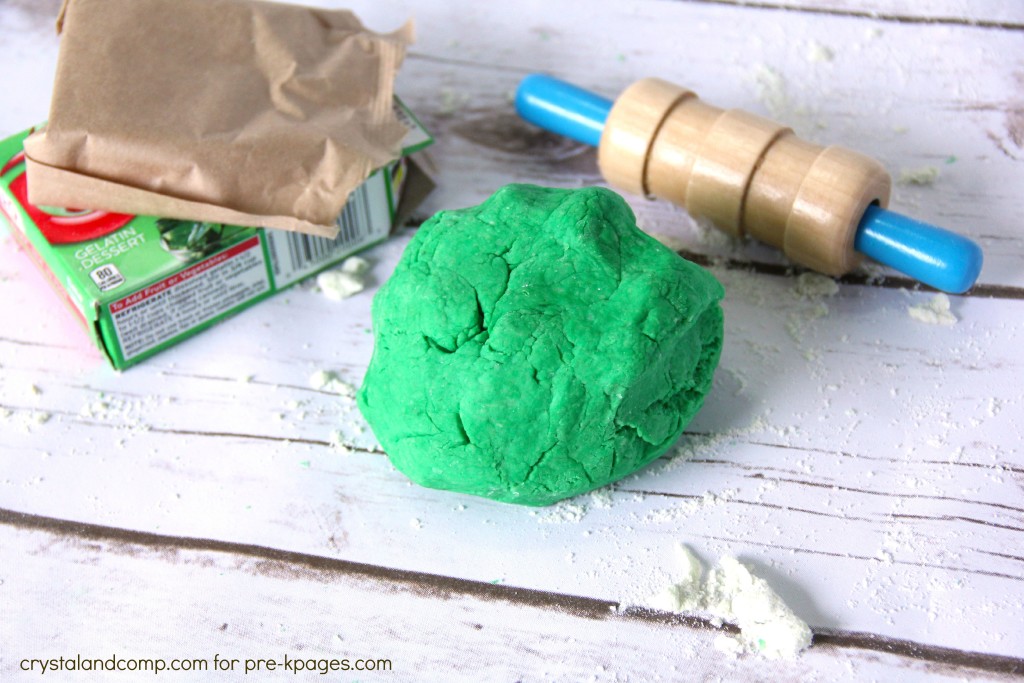 Use items from you play dough center to let your kids create and enjoy!
More Play Dough Activities for Kids:
More St. Patrick's Day Ideas: