Do you know how to do the Bunny Hop? It is a fun line dance that kids can do near Easter, in spring, or really any time of the year. Make this simple musical instrument and use it while you bunny hop!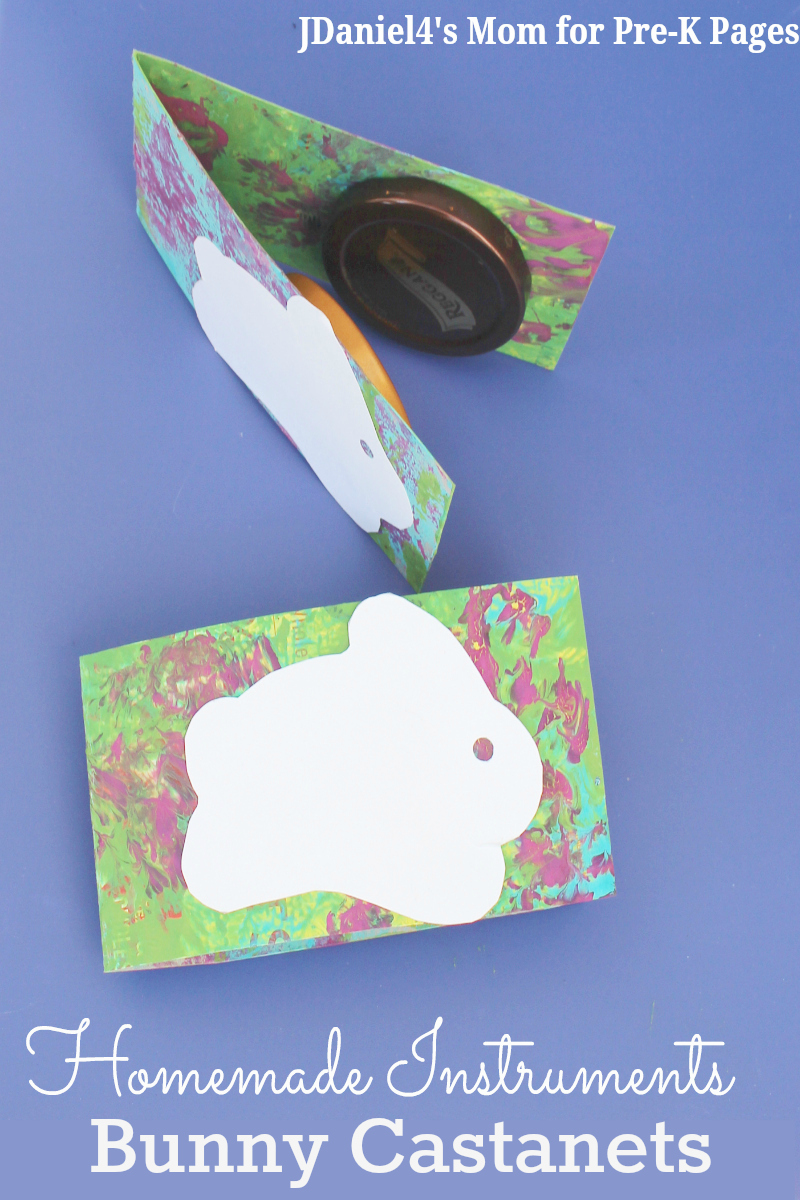 Muscle Development
Making these castanets will help develop those fine motor skills. Cutting, folding, and painting all require control and small movements. While making these instruments, children will focus and use those small muscles in their hands. Developing these muscles helps children be prepared for all kinds of life skills, including writing.
Then, hopping and clicking the castanets will develop muscles even further. The clicking uses the small muscles again. But hopping and moving the feet help work those large muscles, developing gross motor skills, too. All those muscles will get a workout!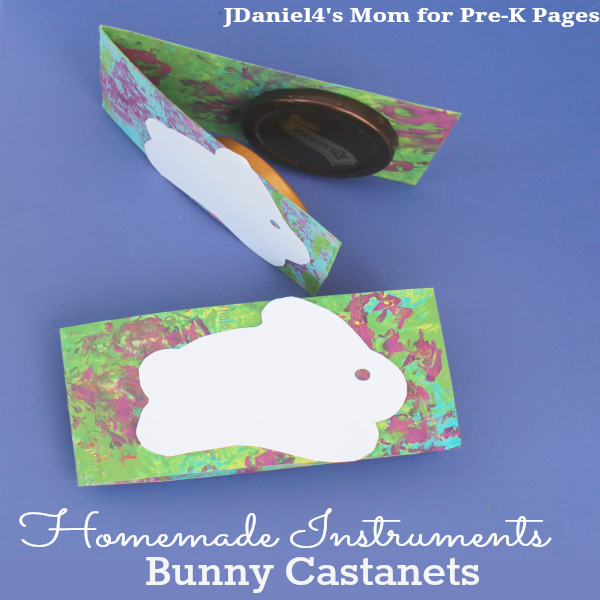 Bunny Castanets
Supplies
Heavy cardstock or thin piece of cardboard from a cereal box
White cardstock
Easter colored paint: Bright blue, magenta, sage green
Metal jar lids (bottle caps or bottle tops)
Glue gun or heavy tape
Bunny-shaped cookie cutters
Paper towels or sponges
Directions
Trace the bunny-shaped cookie cutter on white cardstock.
Cut out a three-inch-wide strip of cardstock or piece of cardboard for each castanet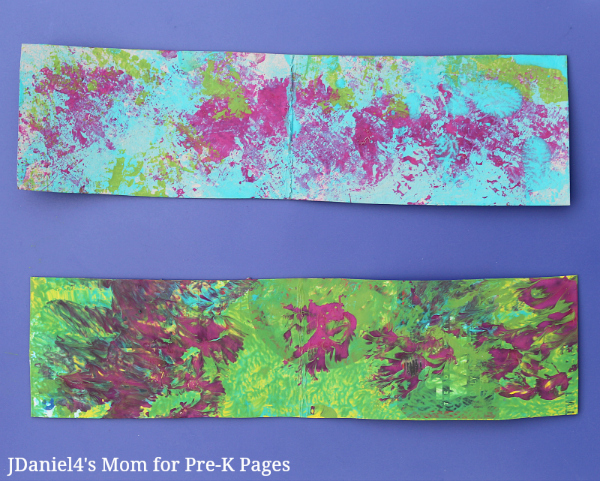 Paint the front and back of the cardboard using wadded paper towels or pieces of a sponge. (We used wadded paper towels.)
Fold the each piece of cardstock or cardboard in half.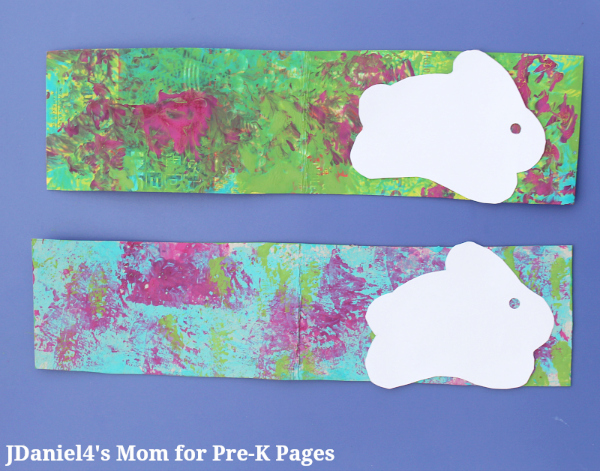 Glue a bunny onto the top of the strip.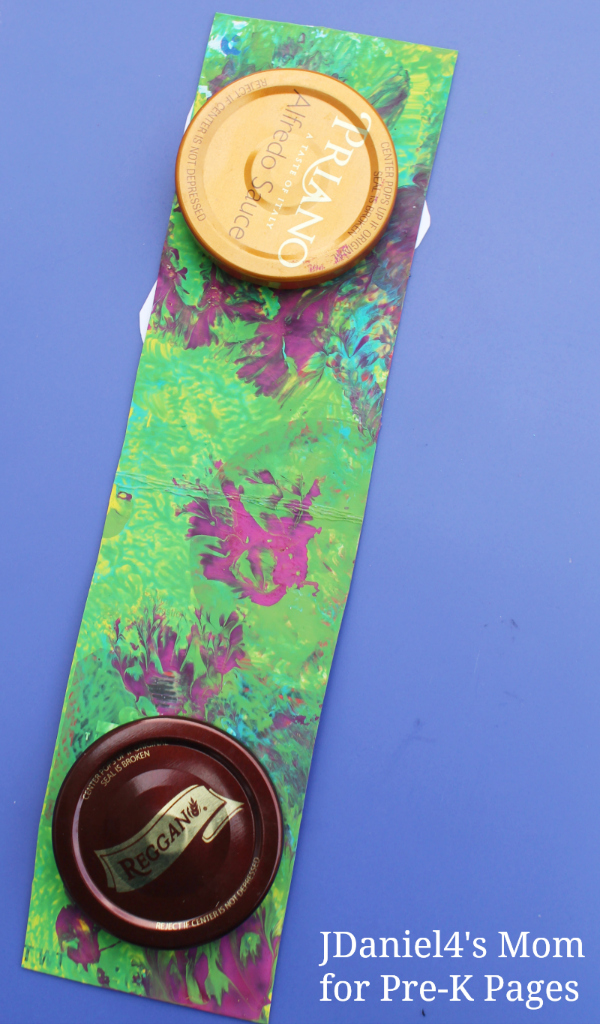 Attach a bottle top (or bottle cap works too) to the inside of the top and bottom of the strips. You can use looped heavy tape or a glue gun to attached the lid with the edge facing in.
Fold the cardboard closed. Guide a child to hold the castanet in her hand and close the hand to make the lids tap together. Opening and closing her hand will make the castanet click, click, click.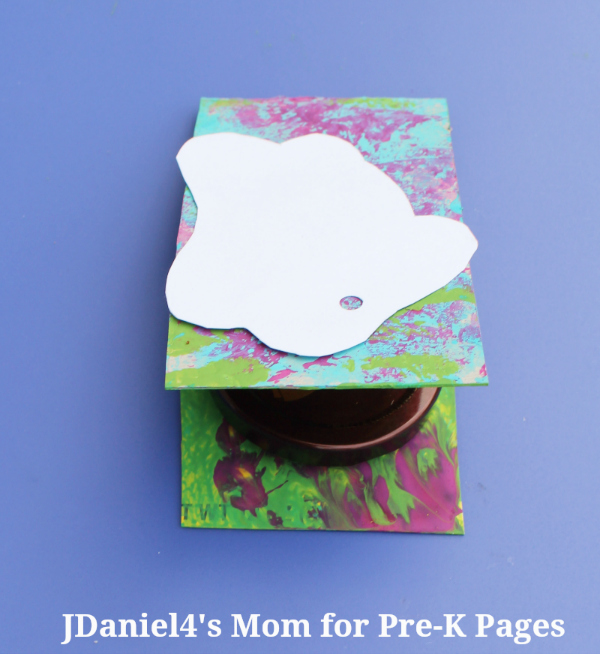 Move and Click
Move to the Bunny Hop song. Here are the lyrics to the Bunny Hop.
The last line each verse is "Hop, hop, hop!" It would be so much fun to have a musical team of children or maybe just an adult click the castanets for that line.
Or sing another song about hopping. Or create your own movements to use with the castanets. Just have fun clicking and moving.
Between the clicking, cutting, painting, and folding children will get to work on a number of fine motor skills. Beyond working on skills children will have fun Bunny Hopping!
BIO: Deirdre is the author of JDaniel4's Mom where she shares other learning activities, printables, crafts, and food creations. She loves growing and learning beside her son. You can find her on Pinterest, Facebook, and Instagram.
More Easter Ideas