This Easter sensory bin is super quick and easy to set up at home or in your classroom.
Sometimes we tend to overthink sensory bins and what to put inside, but the truth is that the simpler the sensory bin, the more fun your kids will have playing and learning.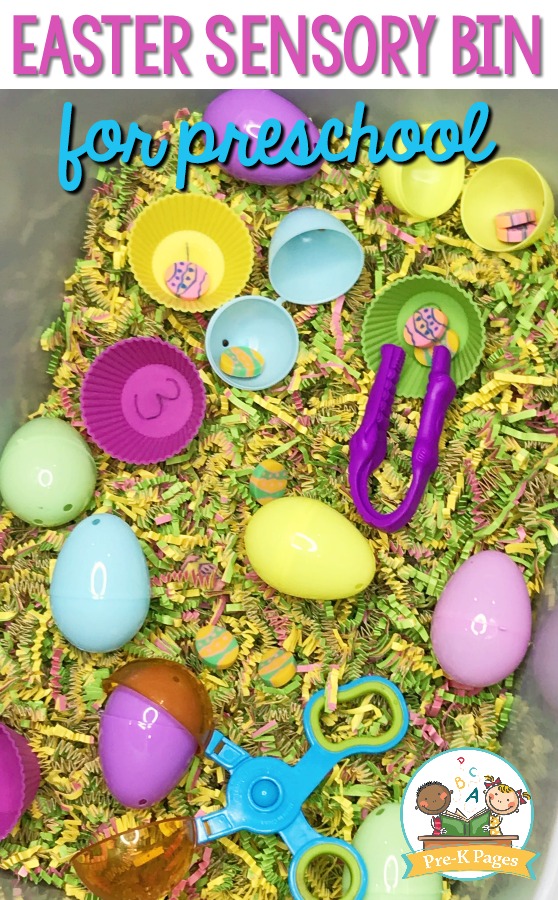 Easter Sensory Bin
If you're new to the wonderful world of sensory bins you can learn all about them here.
Below is a list of the supplies you can use to quickly set-up this Easter themed bin in your classroom.
Shredded Paper (Dollar Store)
Plastic Eggs (Dollar Store)
Erasers (Dollar Store)
Silicone Muffin Cups (Dollar Store)
Permanent Marker
I already had the Handy Scoopers (bubble scoops) and Gator Grabbers (tweezers) on hand, everything else came from the Dollar Store.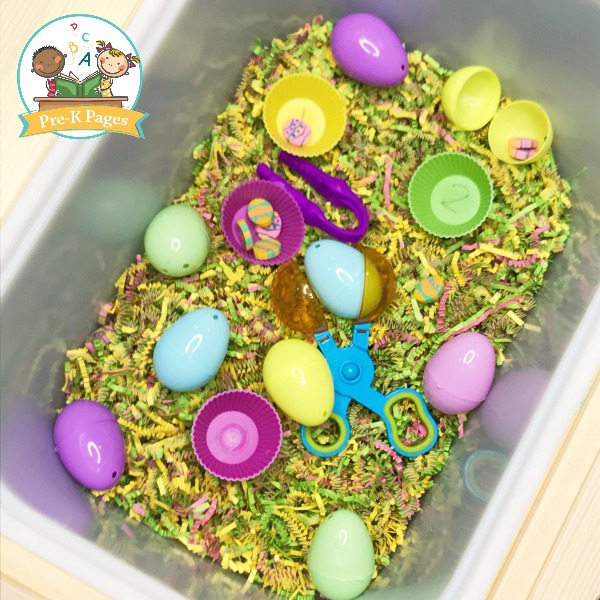 Setting Up Your Sensory Bin
Start by dumping the pastel shredded paper from the Dollar Store into your bin, or you can make your own with some pastel construction paper and a shredder. The amount of shredded paper you use will depend on the size of your bin.
Then, use your permanent marker to write numbers in the bottom of the silicone muffin cups. Write the numbers your students can identify with ease, or those that they are currently learning.
You could also use clean egg cartons instead of muffin cups if you prefer.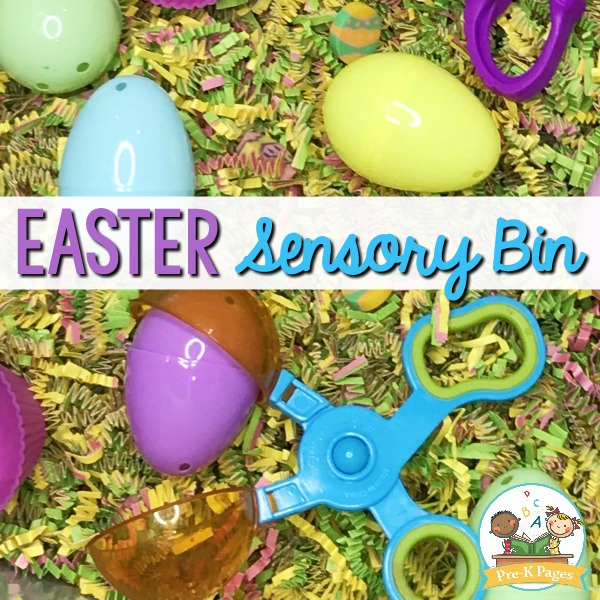 Now you're ready to add the erasers, eggs, and tools to your sensory bin.
Show your kids how they can use the tweezers or scoops to pick up the erasers and the plastic eggs and place them in the muffin cups.
Invite them to use the tweezers to fill the eggs with certain numbers of erasers. Then, invite them to use the scoops to place the eggs into the numbered muffin cups.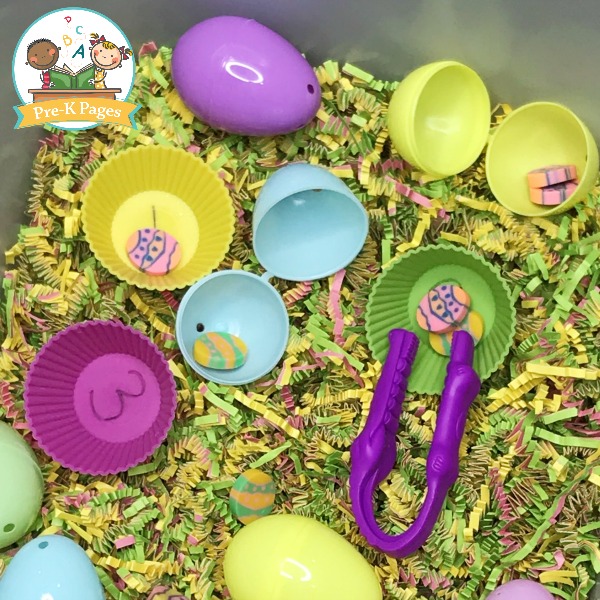 Don't be discouraged if your kids just play in the shredded paper without counting the erasers, they're still getting plenty of fine motor practice as they manipulate the scoops, tweezers, eggs, and erasers.
The most important thing about this experience is that your kids are learning through play and having fun!
More Easter Ideas