Looking for Spring and Easter sensory bin ideas for your toddlers to enjoy? These sensory bin ideas are perfect for springtime, Easter, and even St. Patrick's day! They are super quick and easy to set up at home or in your classroom.
Sometimes we tend to overthink sensory bins and what to put inside, but the truth is that the simpler the sensory bin, the more fun your kids will have playing and learning.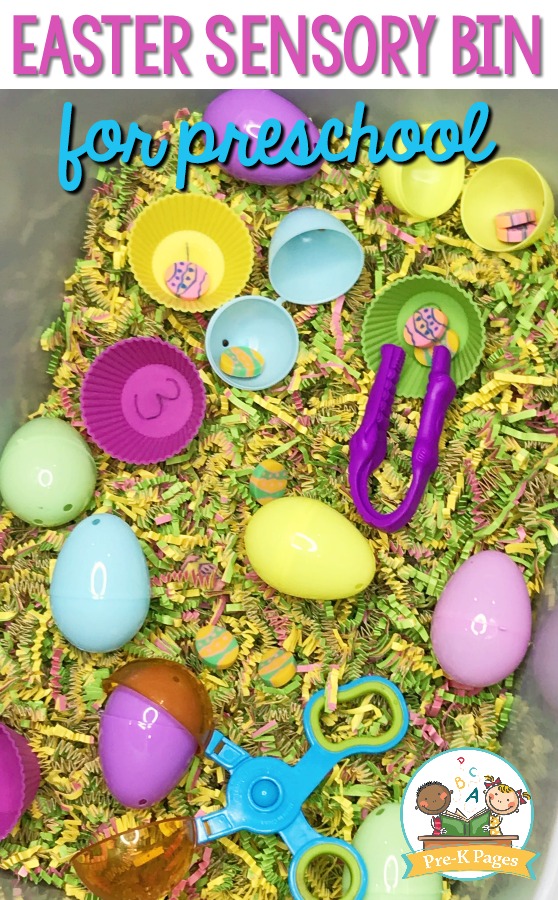 Spring And Easter Sensory Bin Ideas For Toddlers
Children love learning about butterflies, especially in the spring. Our colorful butterfly life cycle sensory bin is a fun way to extend this learning! We also used it to practice counting and sorting, which are important early math skills. This sensory bin is great for an butterfly theme.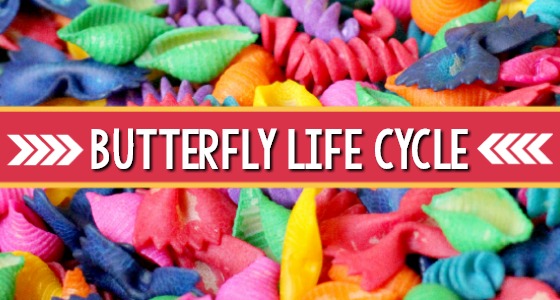 Do your kids love hands-on sensory activities? Then they'll love learning about frogs and pond life with this frog sensory bin. This sensory play experience is perfect for a pond theme in your preschool or kindergarten classroom.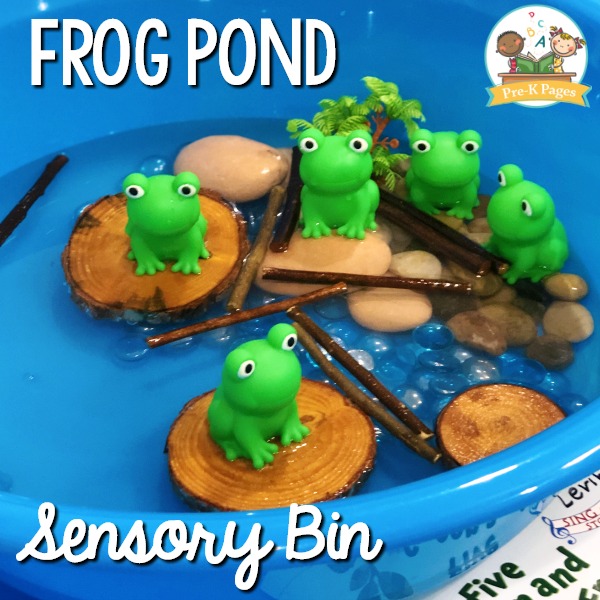 Your little learners will have so much fun with this duck pond sensory bin! It's super quick and easy to set up and goes well with a pond theme or unit of study.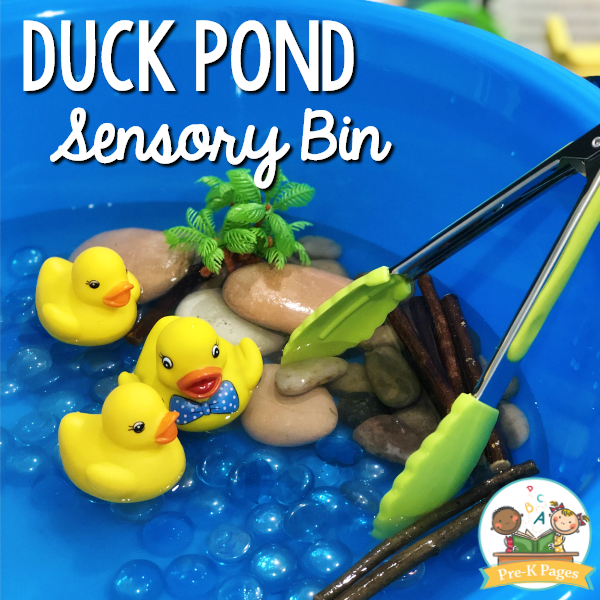 Animals are a vital part of planet Earth and it's a wonderful idea to celebrate them on Earth Day. This sensory play activity for Earth Day, on April 22, is a great way to engage the senses while also talking about creatures that live on Earth.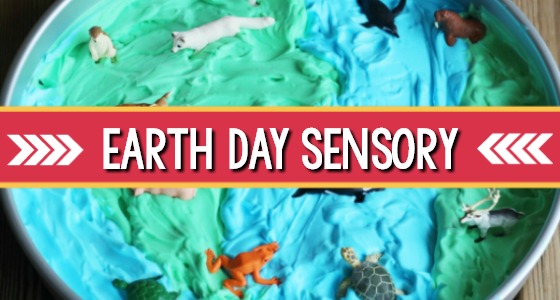 Do your kids like playing and learning with sensory bins? This rainbow rice sensory bin is super easy to make and it's also a great addition to a rainbow, color, or St. Patrick's Day theme. Use it with or without the gold coins.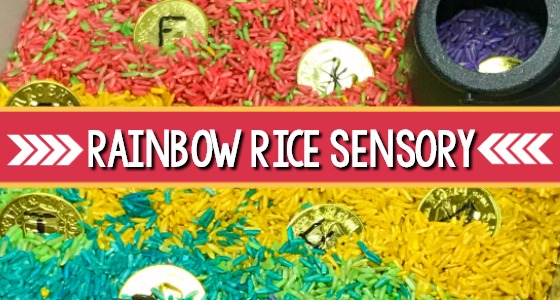 Sand is a great sensory bin material, so today I'm sharing how to make moldable rainbow sensory sand.
This rainbow sand with gold coins is perfect for St. Patrick's Day because the pot of gold is always at the end of the rainbow!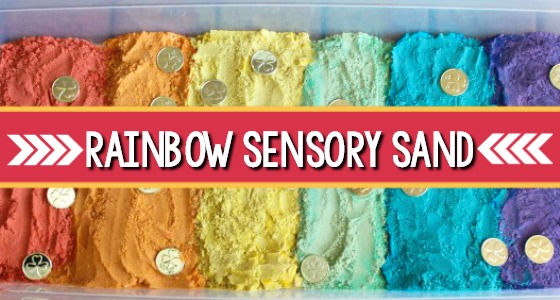 Easter Sensory Bin
If you're new to the wonderful world of sensory bins you can learn all about them here.
Below is a list of the supplies you can use to quickly set-up this Easter sensory bin activity in your classroom.
Shredded Paper (Dollar Store)
Plastic Easter Eggs (Dollar Store)
Erasers (Dollar Store)
Silicone Muffin Cups (Dollar Store)
Permanent Marker
I already had the Handy Scoopers (bubble scoops) and Gator Grabbers (tweezers) on hand, everything else came from the Dollar Store.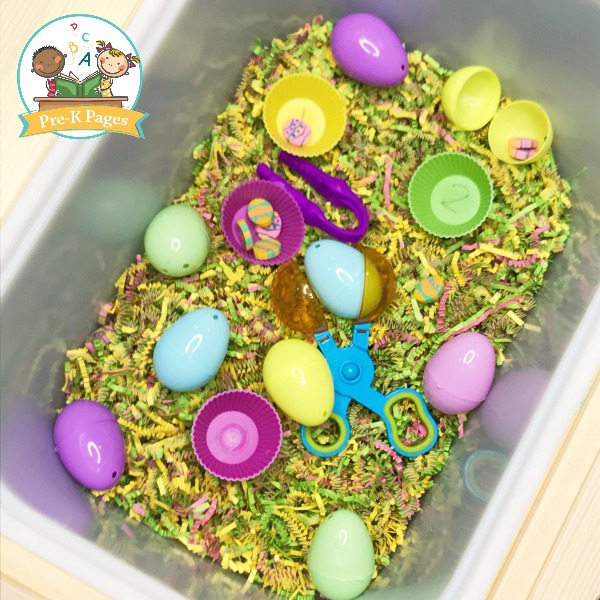 Setting Up Your Sensory Bin
Start by dumping the pastel shredded paper from the Dollar Store into your bin, or you can make your own with some pastel construction paper and a shredder. The amount of shredded paper you use will depend on the size of your bin.
Then, use your permanent marker to write numbers in the bottom of the silicone muffin cups. Write the numbers your students can identify with ease, or those that they are currently learning.
You could also use clean egg cartons instead of muffin cups if you prefer.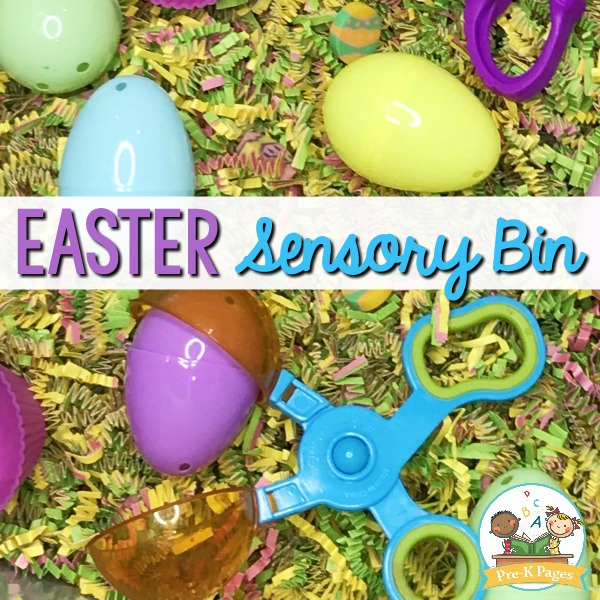 Now you're ready to add the erasers, plastic eggs, and tools to your sensory bin.
Show your kids how they can use the tweezers or scoops to pick up the erasers and the plastic eggs and place them in the muffin cups.
Invite them to use the tweezers to fill the eggs with certain numbers of erasers. Then, invite them to use the scoops to place the plastic Easter eggs into the numbered muffin cups.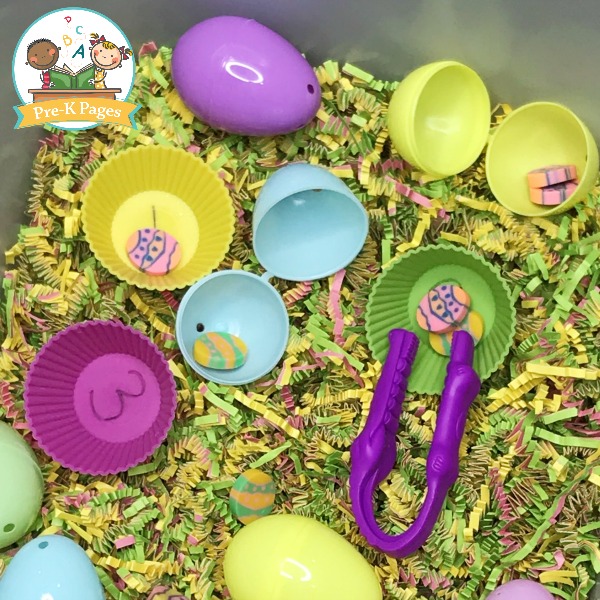 Don't be discouraged if this turns into an open ended play activity. If your kids just play in the shredded paper without counting the erasers, they're still getting plenty of fine motor practice as they manipulate the scoops, tweezers, plastic eggs, and erasers.
The most important thing about this Easter activity is that your kids are learning through play and having fun!
Easter Play Dough Counting Mats-A set of free Easter play dough counting mats to help your kids develop number sense and fluency within ten. Includes 10 printable color mats for you to use in your play dough center.
Easter Fine Motor Activities for Preschool-This Easter themed cutting skills tray will provide your kids with plenty of fine motor practice. These activities will help your kids build fine motor skills in fun and playful ways, so they won't even know they're learning.
Easter Playdough Activity for Preschool-This Easter playdough activity tray is super quick and easy to set-up at home or in your classroom. But don't be deceived by the simplicity of this activity, it actually supports the development of many crucial skills that will help your kids be successful in school – and life!
Easter Egg Process Art– This plastic Easter egg process art activity is inviting and enjoyable – all in one! Oh, and it's also messy. We did it outside to fully enjoy and embrace the experience.