It's no secret, young children in Preschool, Pre-k, and Kindergarten start learning letters that are meaningful to them before any others. That's why using student names is a must when it comes to introducing letters in your early childhood classroom. That's why I created a set of free name cards for your classroom that allows you to quickly and easily add photos of your students and type their names directly into the editable document.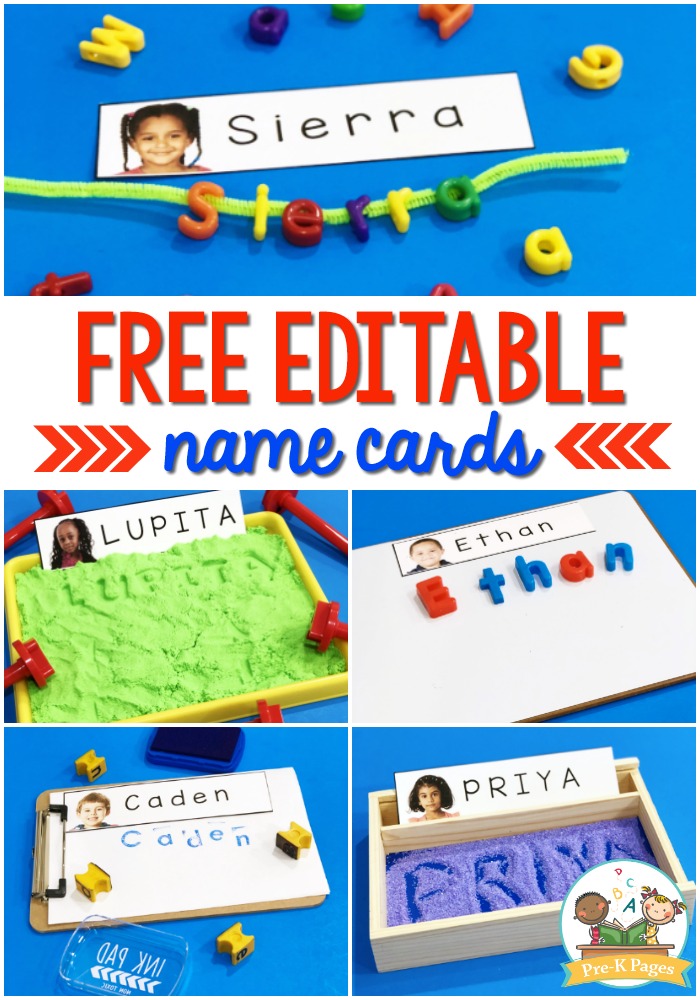 Editable Name Cards
Having cards with your student's names written on them isn't enough, especially in the beginning of the school year. What your kids really need is a picture of themselves on the card along with their names to help them make that meaningful connection. But cutting and pasting pictures is so 1999, who's got time for that?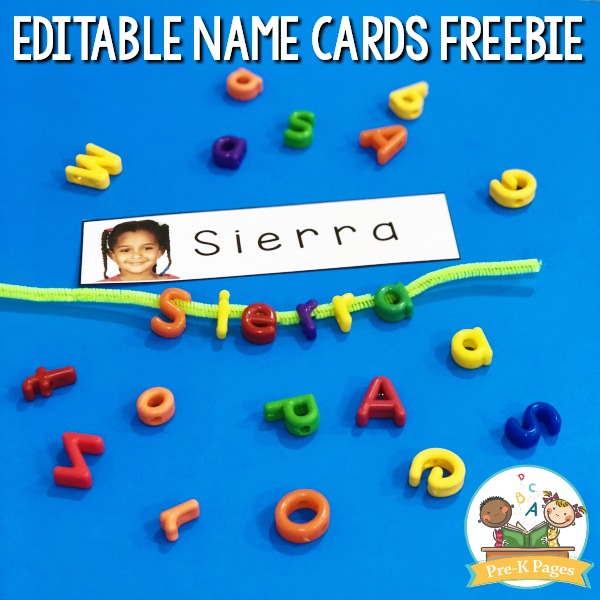 Learning the Alphabet with Name Cards
When you use your student's names and pictures throughout the classroom on a daily basis, they're much more motivated to learn the alphabet. They get excited to see their names and pictures, as well as the names and pictures of their friends all over the classroom. Then, they'll start to notice certain letters they have in common with their friends, which is a great start in the emergent literacy process.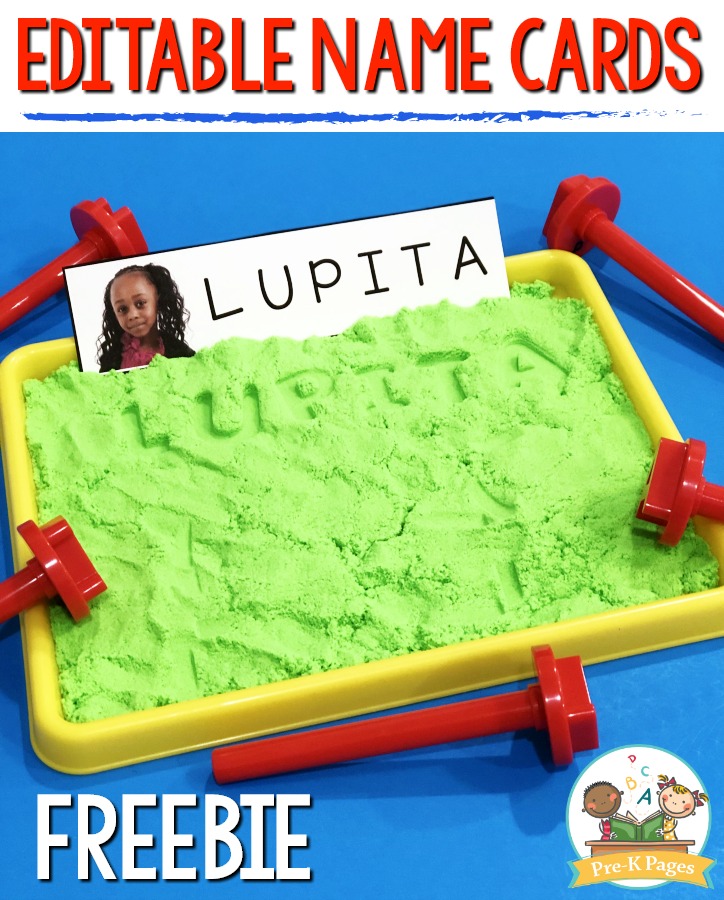 Name Cards with Student Pictures
There are so many different fun, hands-on ways to teach your students to recognize their names and letters of the alphabet!
The possibilities for using these free editable name cards are endless. Here are just a few of the many different ways your little learners can use these free name cards: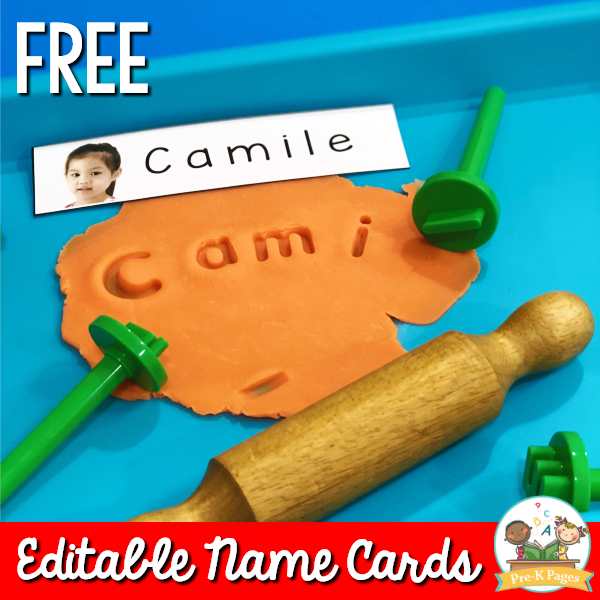 Ways to Use Name Cards
String letter beads to make names
Question of the day in a pocket chart
Stamp names with alphabet stamps
Make names with magnetic letters
Write names on a dry erase board
Write names in a sensory tray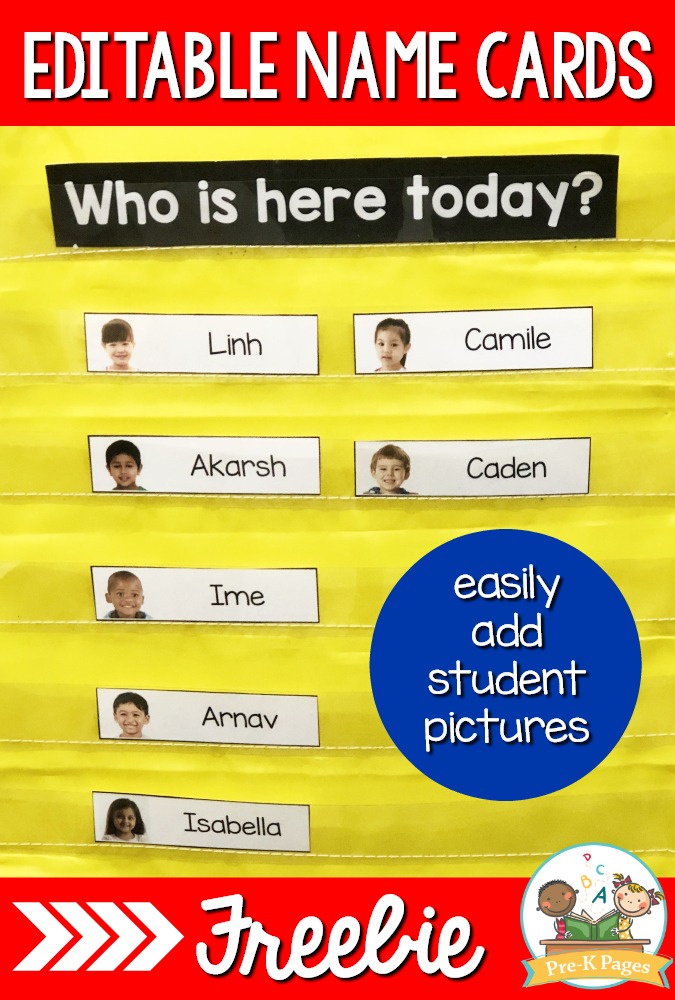 Upper or Lowercase?
You may be wondering if you should be teaching your students to recognize their names in uppercase letters or lowercase letters. The answer to that question is going to depend on a few factors.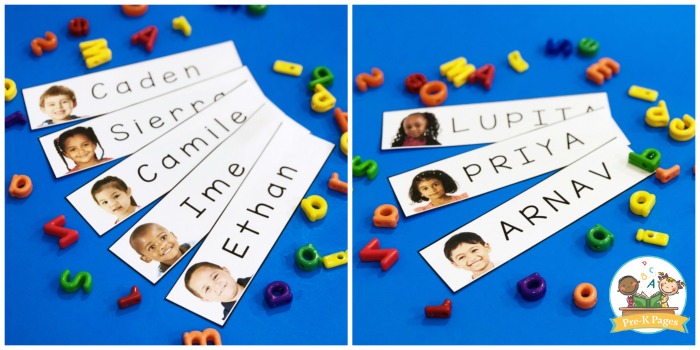 Some early childhood programs require you to teach students to write their names in uppercase first. Then there are other programs that prefer to use the more traditional method of first letter capital and the rest lowercase. It doesn't matter which group you fall into because these free editable name cards can be typed in either upper or lowercase letters.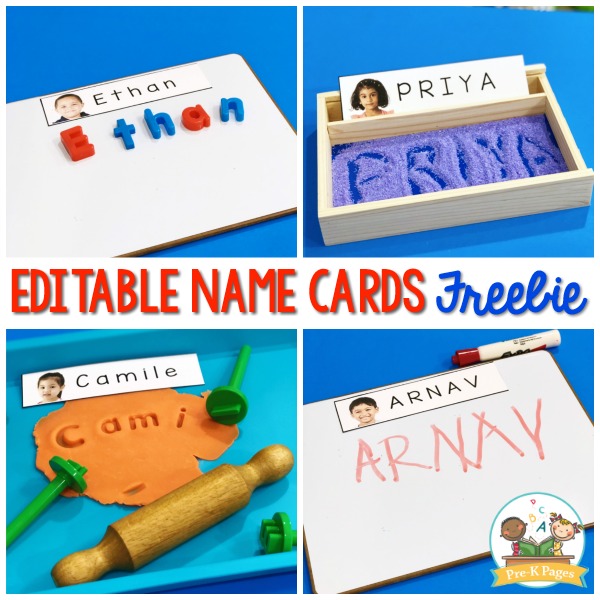 Name Activities
You can easily use these free name cards: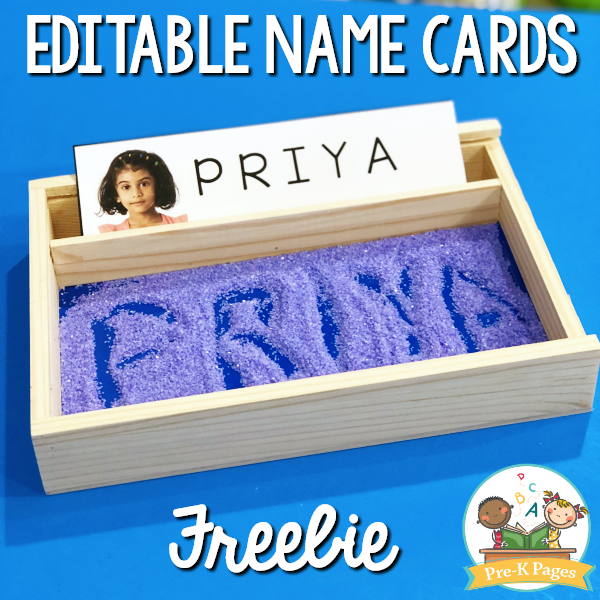 How to Make Name Cards
Start by taking a square picture of each child in your class. You can take square pictures on you iPhone by using the square feature in your camera app. Be sure to take your photos holding the phone vertically and not horizontally. This will prevent any issues with uploading your photos into the document.
Another option is to edit the photos directly on your phone after you take them. No special apps are needed for this step, just select the picture, then select "edit" and "crop" to create a square image.
Next, you'll want to get your photos onto your computer. You can save your photos to Google Drive or Dropbox, or you can use an app like Simple Transfer Pro to transfer the photos to your computer.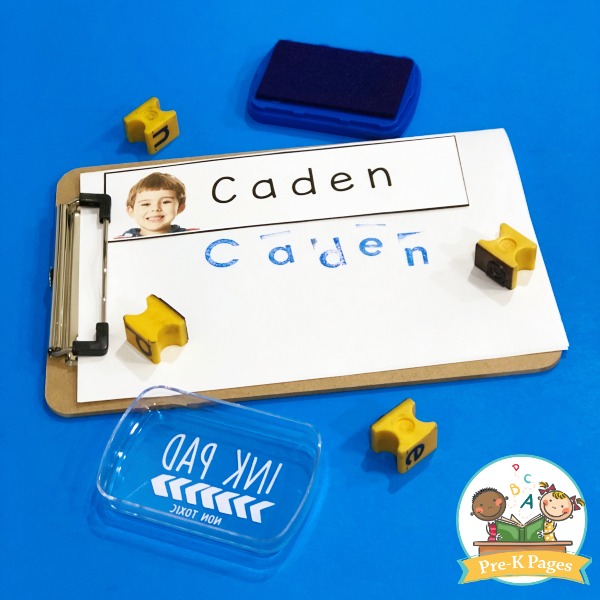 The best thing about these free editable name cards for your classroom is that there's absolutely no cutting or pasting required! Can I get an amen?
Once you have your photos on your computer, you're ready to start creating your name cards.
To insert student pictures, click on the gray boxes and you'll be prompted to upload a photo from your computer. The photos you upload will fill the entire box.
Then, type your student's names on each card in the text box provided. For activities that use beads, stamps, or other materials I added a space between each letter to make it easier for the students.
Ready to get started making your own set of student name cards? Grab this freebie HERE!