Pocket charts can be used many different ways to support the development of a wide variety of skills in your Preschool, Pre-K, or Kindergarten classroom.
Emergent literacy skills? Check!
Math? You betcha!
Classroom management? Absolutely!
You can use pocket charts for just about everything, here are a few ideas to help you get started using pocket charts in your classroom.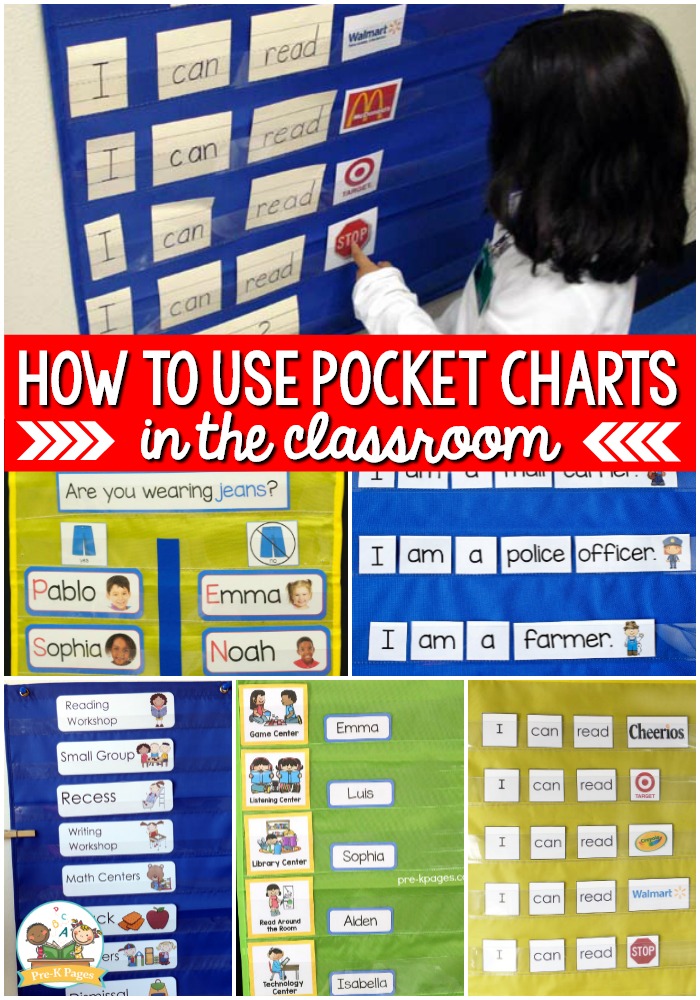 What are Pocket Charts?
In case you're new to the wonderful world of pocket charts, they're a teacher's best friend! Pocket charts are made from a flexible nylon material with clear vinyl strips across the front, the clear vinyl is open on the top, and stitched on the bottom to create "pockets" to hold sentence strips or cards. Each chart has metal eyelets at the top that allow them to be easily attached to the wall or hung from a pocket chart stand.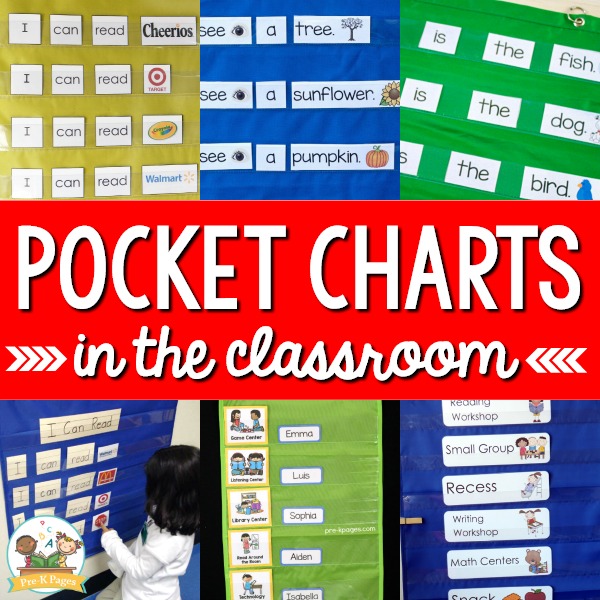 Why Use Pocket Charts?
One thing most teachers are usually short on is space. One of the biggest advantages of pocket charts is that they're portable and don't take up much space in the classroom. I like to hang my pocket charts on the wall in my classroom with sticky hooks.
Pocket charts also come in a variety of colors, shapes, and sizes, here are a few of my favorites: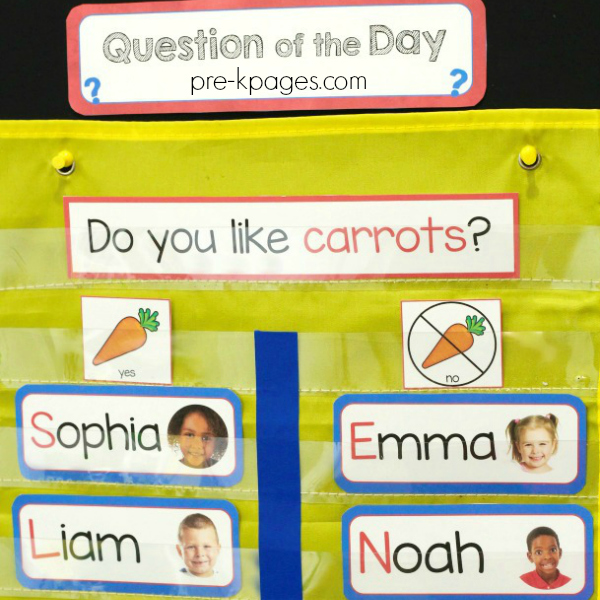 Question of the Day
Pocket charts also come in handy if you do a Question of the Day in your classroom. Just pop your question in the top row and invite your kids to place their name cards in the corresponding column below.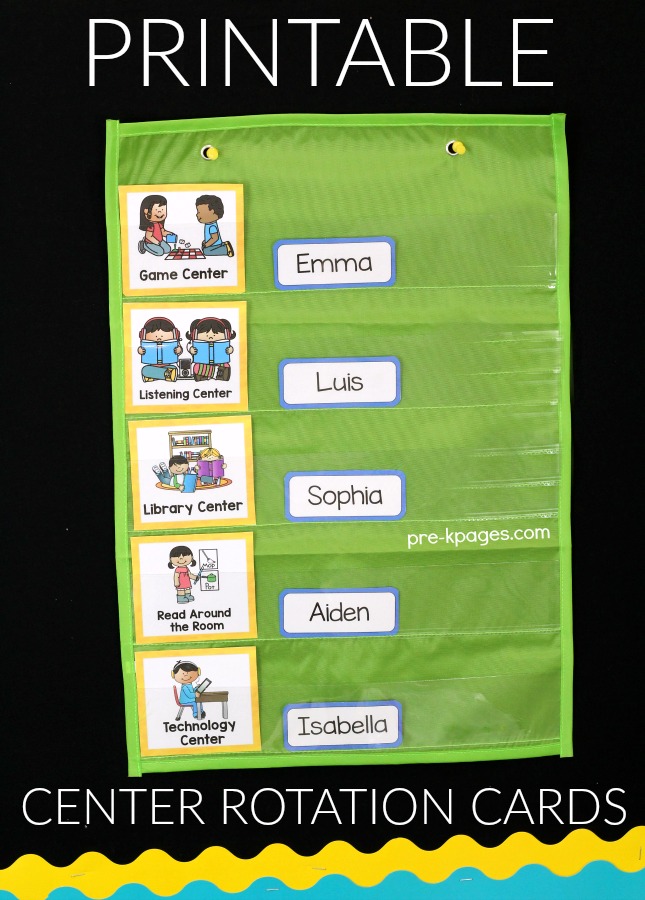 Center Time
Want a calmer, less chaotic center time? Charts are the perfect tool to help manage center time!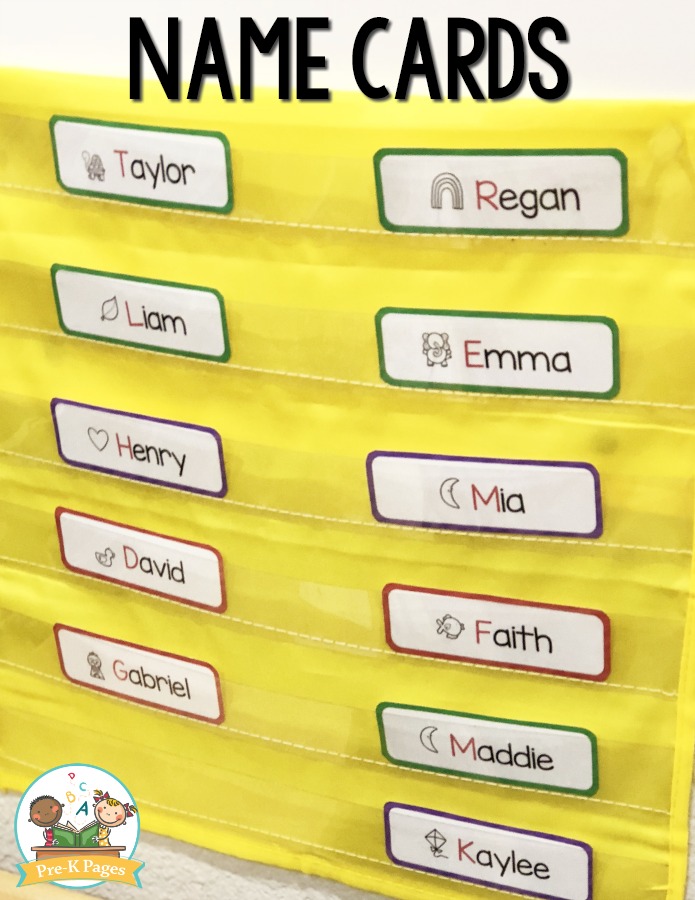 Sign-In
Want to track attendance and sneak a little literacy learning in at the same time? Invite your kids to find their name cards and place them in a chart as part of your morning routine.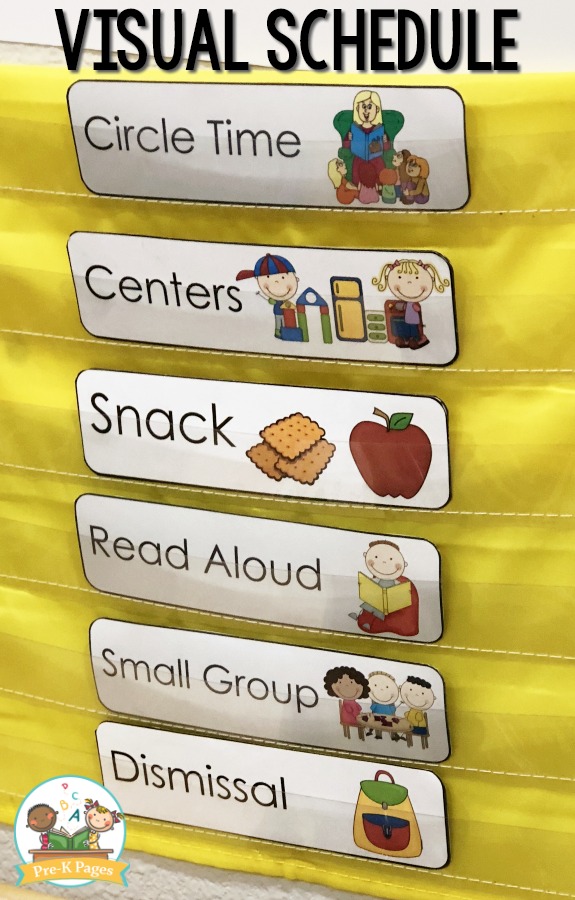 Visual Schedule
Young children do best with a predictable routine. Having a visual picture schedule in your classroom and referring to it often throughout the day will help your transitions go more smoothly and help your little learners feel safe and secure.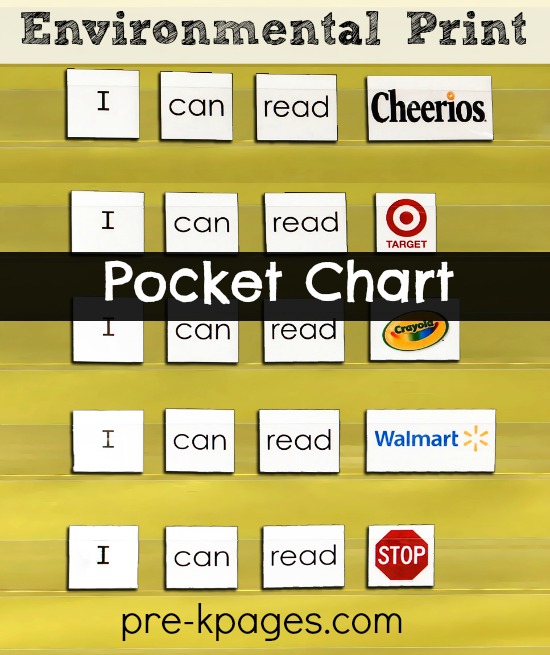 Concepts of Print
The most common way these charts are used in the classroom is for supporting the development of early literacy skills such as left to right directionality, return sweep, one-to-one correspondence, spaces between words and more. Your kids will love using fun pointers and sunglasses without the lenses to "read" predictable sentences in the pocket chart. Adding picture cues is also helpful for your emergent readers.
The Teaching Tribe
Pocket charts are awesome tools, but let's face it, they can't make you a better teacher. The best place to discuss teaching best practices and get the support you need is in the Teaching Tribe. We have many printable lessons and on-demand video trainings to help you become the best teacher you can be! If you want to get on the waiting list for the Teaching Tribe, do it soon so you don't miss the next open enrollment period!
More Teaching Tips from Pre-K Pages