Exploring vegetables using the senses at the science table is a great way for young children to get hands-on experience with the bountiful Fall harvest. This is a wonderful activity to include in your Fall or Farm themed lessons!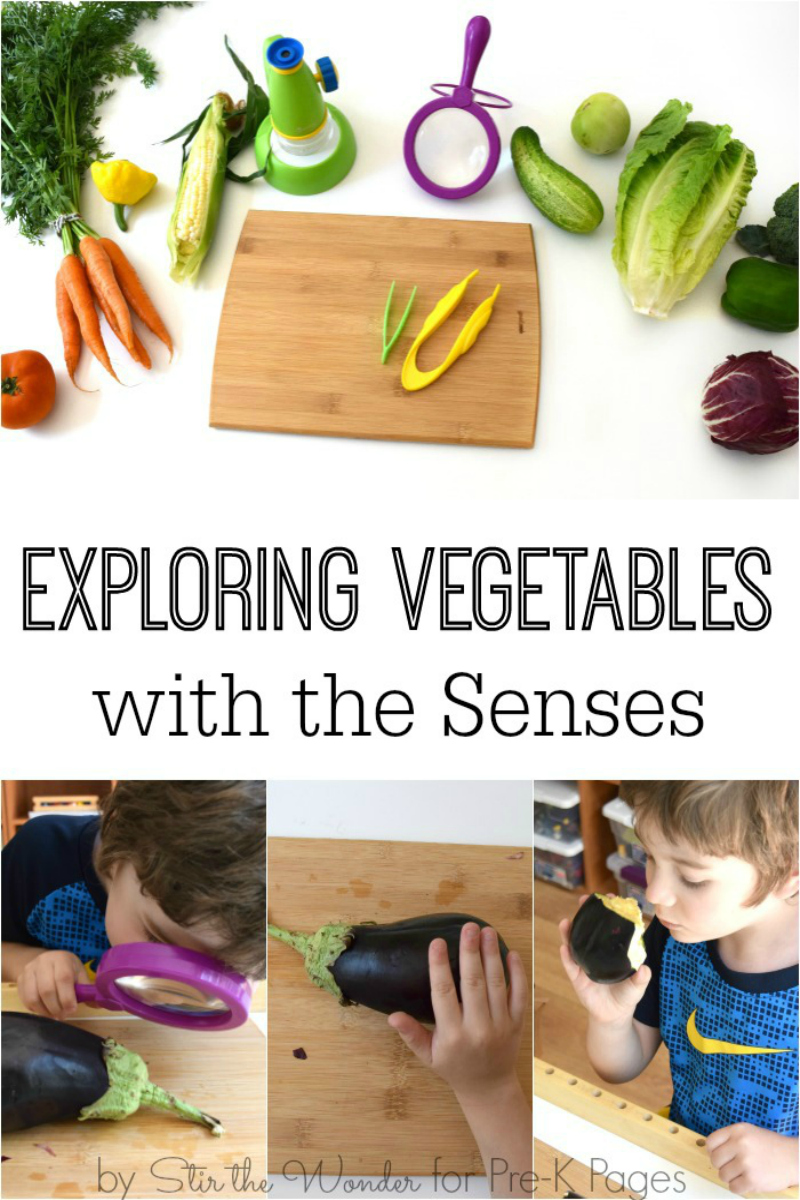 Benefits of Exploring Vegetables with Preschoolers
Exploring vegetables at the science table has many benefits for preschoolers. This open-ended activity allows young children to learn about the five senses of touch, taste, sight, smell and sound while exploring new and familiar vegetables up close! It also allows preschoolers to learn how to use science tools, identify colors, and develop language skills.
Supplies
Variety of fresh vegetables
Science equipment such as magnifying glass, microscope, and tweezers
Cutting board and knife
Bowl, paper bag or trash can for scraps and easy clean up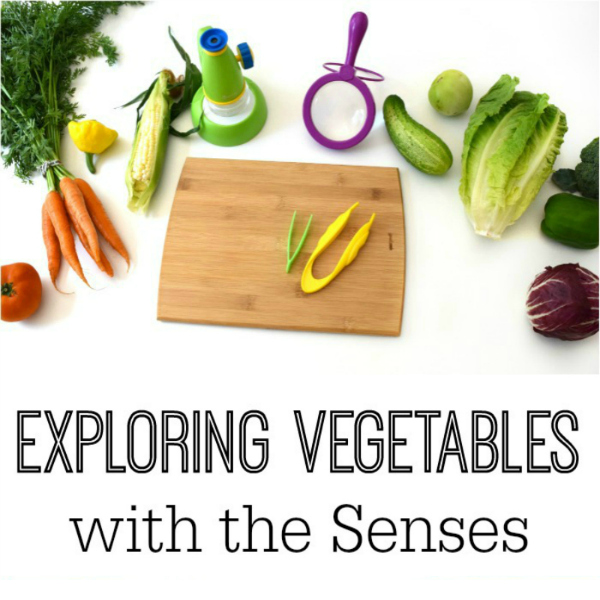 How to Set up the Science Table
To set up the science table for exploring vegetables with the senses, arrange the vegetables in a colorful array. Make sure the magnifying glasses, microscope, tweezers, and other tools are within reach on the table so that all the children can share. Have a cutting board and knife handy so you can easily assist when the children would like to explore what's inside the vegetables. You will also want to place a bowl, large paper bag, or trash can nearby for easy clean up.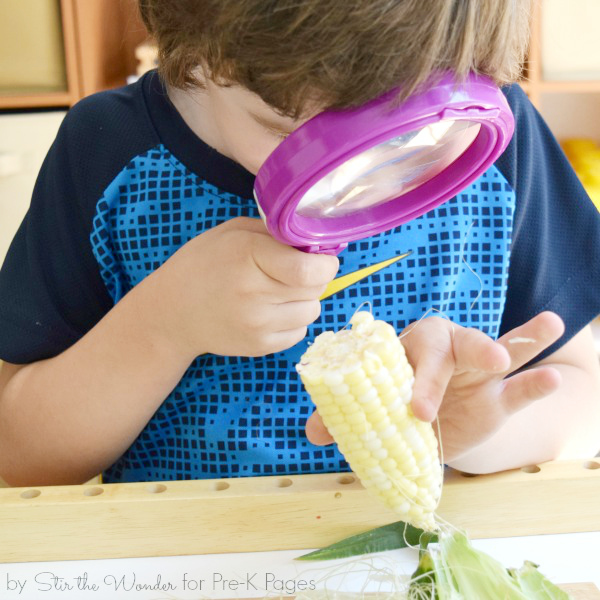 Once the science exploration table is all set up, invite the children to come explore the vegetables using the senses and the tools on the table. Encourage them to go deeper with their exploration by asking questions such as "How does the vegetable smell? How does the vegetable feel?" Use descriptive words such as smooth, rough, bumpy, sticky etc. By asking the children about the colors of the vegetables preschoolers can learn or review the colors, too!
Exploring vegetables in this open-ended way is a fun, no pressure activity. Who knows, even your picky eaters might be inspired to take a taste of a new vegetable!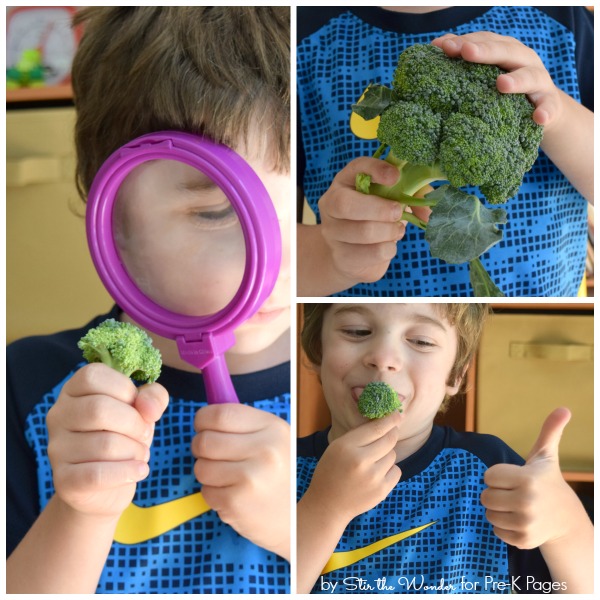 BIO: Samantha writes at Stir the Wonder, sharing creative, hands-on learning activities for preschoolers including fine motor, STEM, and book-inspired activities. She is also a co-author of the book 99 Fine Motor Ideas for Ages 1 to 5, and the brand new 100 Fine Motor Ideas for Parents, Teachers & Therapists! You can follow her on Facebook, Twitter, and Pinterest.
More Science Ideas