Winter is finally waving goodbye and spring is in the air!
Here are a few fun spring science activities you can do with your preschoolers to welcome the season- and most importantly learn about it.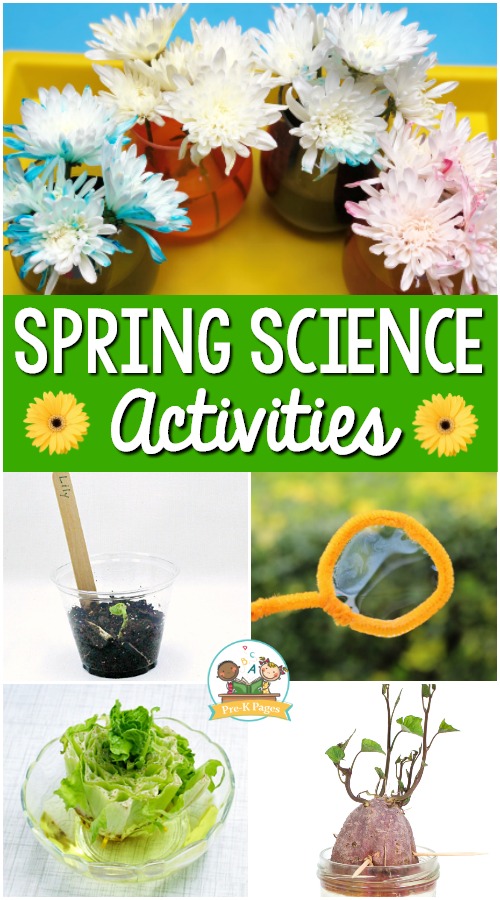 Spring Science Activities for Preschool
Science is an important part of any well-rounded preschool education. Science also provides many opportunities to develop scientific vocabulary. Young children are naturally observant and science offers them ample opportunity to make observations. Teachers and adults can help with recording data and communicating results to support the scientific process.
Germinate a seed in a jar – a lovely classic that every child should do at least once.
Sprout a sweet potato in your classroom. This one is great if you don't have a green thumb, there's almost nothing you can do to kill a sweet potato plant.
Make and blow your own bubbles with this easy, homemade bubble recipe. Learn about wind and force.
Grow a Cress Caterpillar – this one would also complement a study of the butterfly life cycle.
Watch a bulb grow– a great opportunity for making predictions, observations, and recording data!
Watching grass grow is only boring for adults, your kids will love planting and growing their own grass!
Sprout lettuce – who knew that you could even do this? So easy and fun for the kids to observe the changes over time.

Grow a Grass Head – spring, science, and cutting skills- what more could you ask for in a fun activity? Your kids will love cutting the hair on their grass heads!
Dissect a bean seed – A great way to make observations and record data as you explore the scientific process with your kids.
Follow water traveling through a leaf – another great idea from Buggy and Buddy that will demonstrate the concept of chromatography. Your kids will love observing the gradual changes that take place over time with this experiment!
Dissect a flower – an introduction to botany for preschoolers! Examine the inside of flower and learn all about the different parts.
Try making color changing flowers – these multi-colored flowers are beautiful and make a great science experiment too! Invite your children to make predictions as part of the scientific process.
Study fungus! – this one might be a bit gross or totally fascinating depending on how you feel about fungus- either way, you'll never look at fungus the same way again!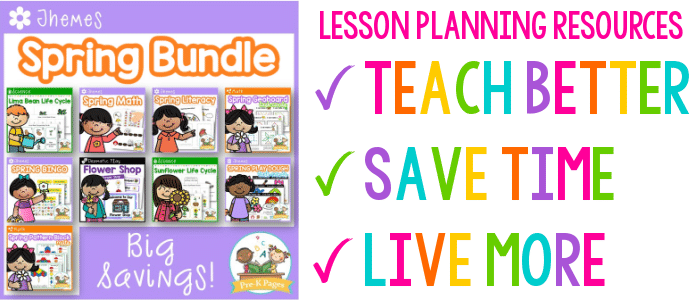 More Spring Ideas