Preschoolers can learn about fire safety while creating process art! Children will review movements involved with fire safety as they experiment with color mixing and classroom materials.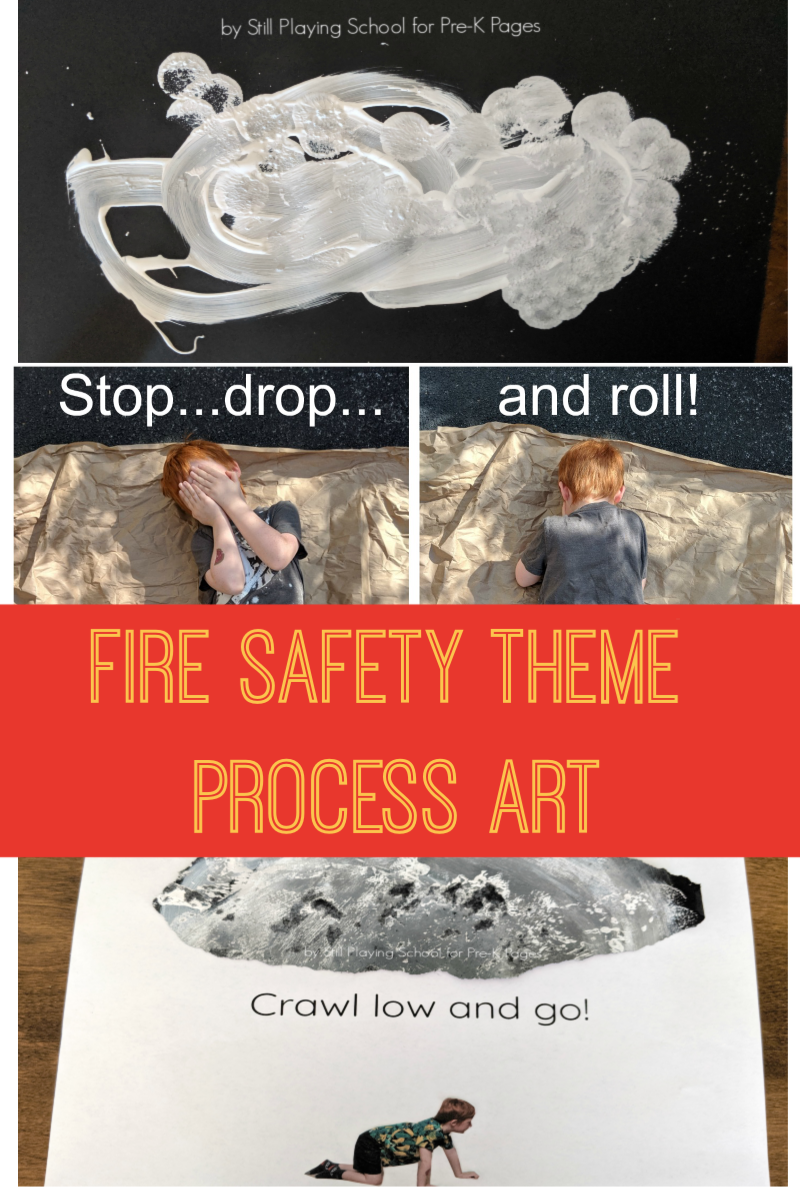 Fire Safety Process Art
Process art focuses on the experience of creating rather than the end product. What is the teacher's role in process art? Adults provide the materials, tools, and gentle guidance to allow children to fully express themselves artistically. This is quite different from the step-by-step instructions and a sample to copy that a teacher provides while creating a craft. It takes a bit of getting used to but the benefits to the whole child greatly make it worthwhile!
You will need
Black paper
White paper
Paintbrushes
White and black paint
Scissors
Glue sticks
Printed photos of each child crawling on all fours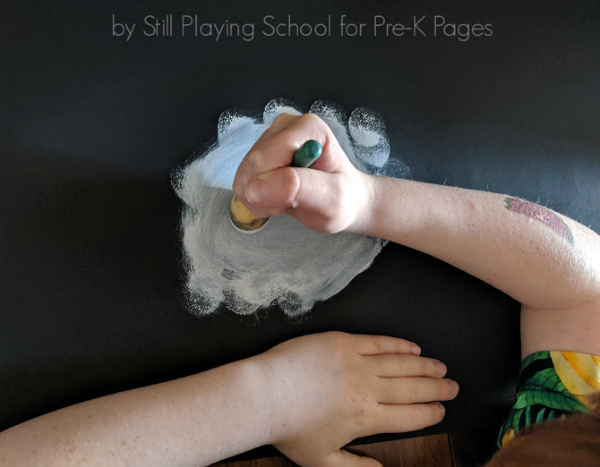 For this fire safety process art invitation, begin by inviting children to add both black and white paint to a sheet of black paper. They may choose to add the paint with paintbrushes or you can use clothespins with cotton balls as the printmaking tool. You may want to write the children's names on their paintings or you may choose to make this a collaborative process with all children adding white and black paint to one collective painting.
Once the children have added their desired amount of paint to the black paper, top it with another sheet of black paper. Put newspaper down on the floor, place the black papers with the paint sandwiched inside down next, and finally top with more newspaper.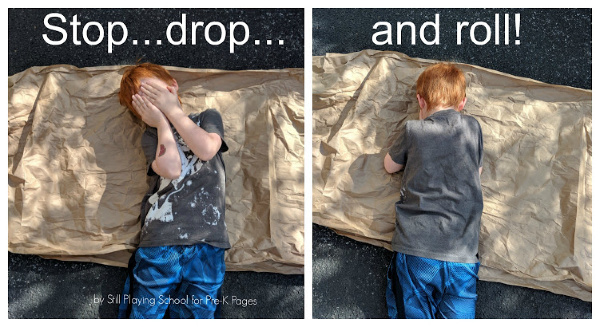 Stop, Drop, and Roll on Paintings
Review the process of Stop, Drop, and Roll with the students. If someone's clothes catch on fire, we cover our faces with our hands and stop, drop, and roll! Invite the children to practice their Stop, Drop, and Roll technique on the newspaper.
Once everyone has demonstrated how to stop drop and roll, open the newspaper and black papers to show how the white and black paint mixed inside. What color do we have now? Gray! What's something that's gray, white, or black that warns us of a fire? That's right! Smoke!
Fire Safety Pictures
Once the paint is dry, invite the children to cut or tear a piece of the painting off for the next stage of their project. Allow children to choose their art technique. (Both cutting and tearing paper develop small muscles in the hand for later writing skills.)
Take pictures of each child demonstrating how to crawl on all fours out of the room if there is smoke. Remind the children that smoke rises, so they will glue their strips of "smoke" to the top of the white paper.
Cut out out the images of the children crawling. (An adult should probably do this step.) Help a child add his photo to the bottom of his paper, underneath the smoke. Finally type and add the caption, "Crawl low and go!" to each picture.
Read the fire safety saying to the children as they (or you) point to each word on the completed pictures.
By incorporating fire safety movement and process art to create the smoke, this "process meets product" art idea is sure to help preschoolers remember important fire safety rules! (And enjoy the learning process, too!)
BIO: Devany LeDrew is a former kindergarten teacher who writes at Still Playing School where she shares play based learning activities. She spoke about process art in the Soar to Success Summit 2019. Follow Still Playing School for more engaging educational ideas on Facebook, Instagram, Pinterest, and Twitter.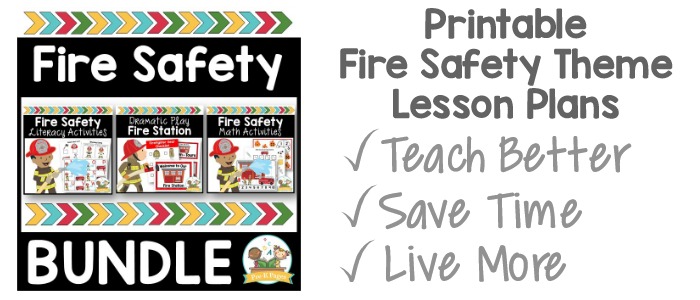 More Fire Safety Ideas