Firefighters are important community helpers and many preschoolers are interesting in learning more about them. What's the biggest, shiniest, most impressive equipment that firefighters use? The fire truck! Check out these fire truck activities for kids that are perfect for your fire safety theme or anytime you are exploring community helpers or transportation.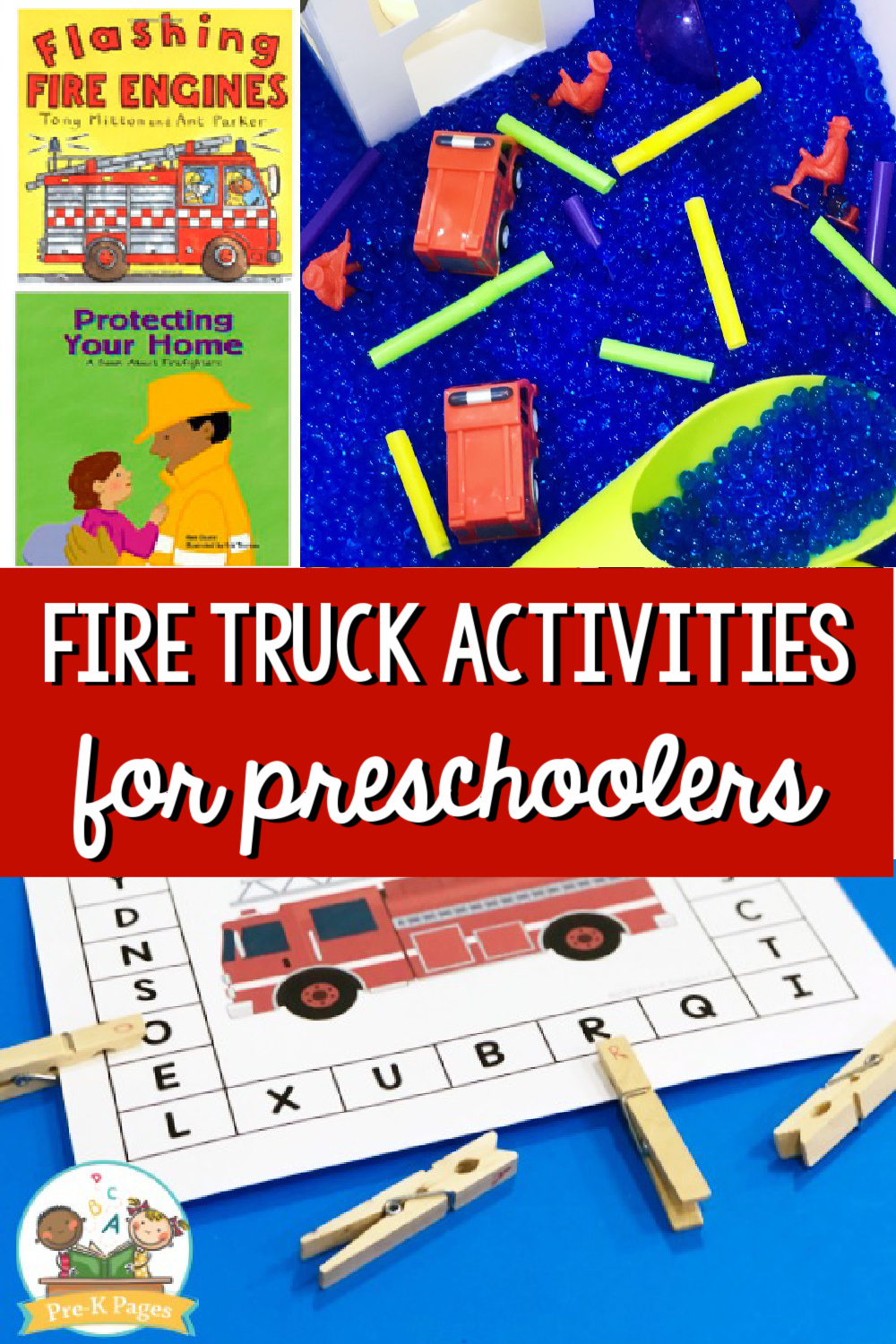 Fire Truck Activities for Kids
Fire Truck Letter Matching Game
With this free printable activity, you can help preschoolers build fine motor skills and increase letter identification as they clip letters to their matches on the fire truck. Use in small groups or as part of individual learning boxes.
Fire Truck Counting Game
Build counting and other math skills with the simple game with a fire truck printable. This is a perfect game for small groups, morning boxes, or the math center. Adjust the game to build the skills your kids need.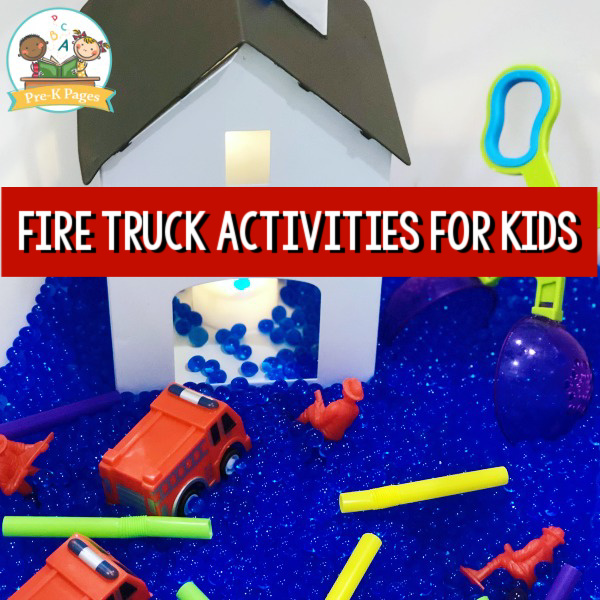 Hands-on Fire Truck Activities
Fire Truck Sensory Bin
Make this sensory bin to feature fire trucks or general firefighter play. Add larger fire trucks to haul the water beads in the bin. A smaller fire truck and a fewer water beads in a pencil box make an individual sensory bin.
Truck Painting
While this link features trucks other than fire trucks, you could easily modify the activity for a fire truck theme. Gather different sizes of fire trucks to use for painting. Change the paint colors to red and orange. Your preschoolers will love painting with the fire trucks!
Resources for Fire Truck Activities
Read About Fire Trucks
Check out this book list! Find books that focus on fire trucks or pull the nonfiction books that include photographs of fire trucks. Your young authors may want to create their own books about fire trucks, too!
Also check out these fire safety videos. A couple feature fire trucks and all are fun to use as you learn about fire safety, firefighters, and fire trucks.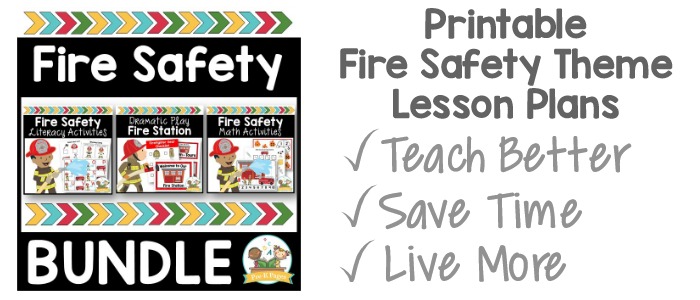 More Fire Safety Ideas