Many people work on counting by ones and tens with their children. Have you thought about having your children working on fives? Yes, preschoolers will really benefit by exploring five! The numbers five and ten are often referred to as anchor numbers. (They are numbers children can add up or count back from.)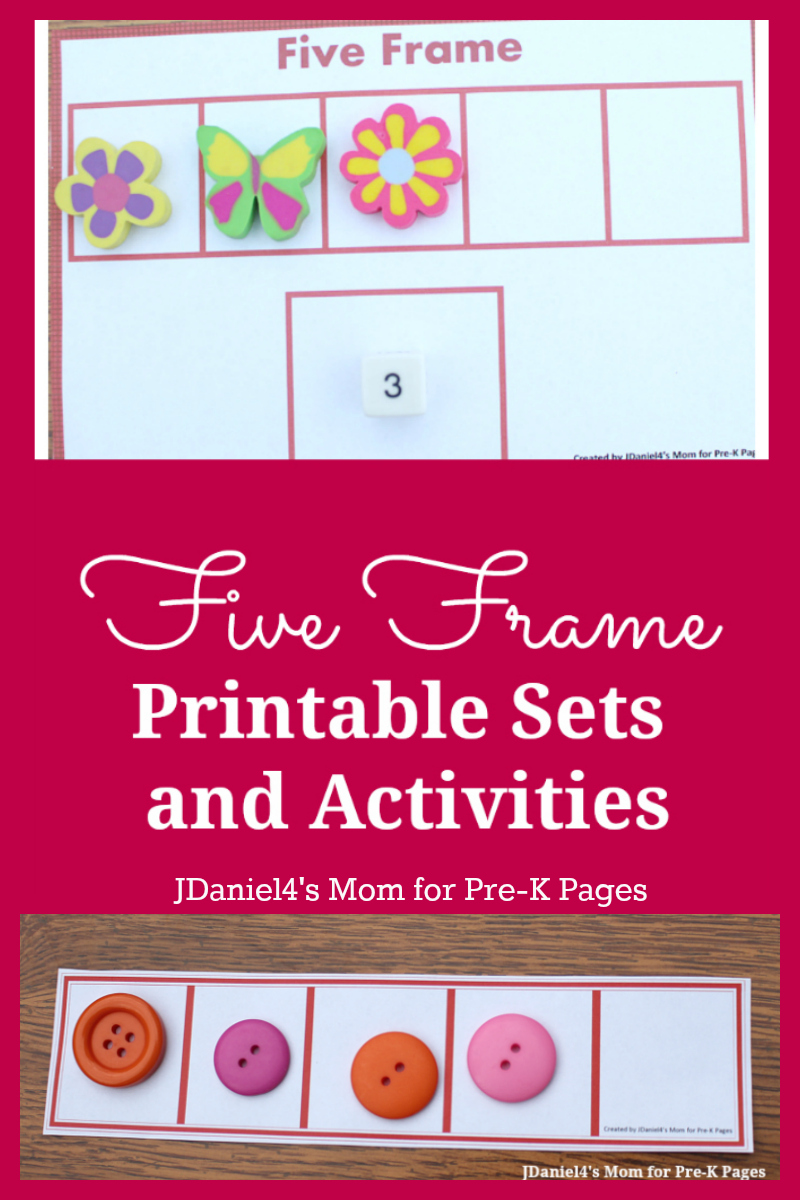 Why Use 5 and 10 Frames?
Understanding both 5 and 10 can help children build number relationships and master a variety of math concepts. Working with frames and counters gives opportunities for preschoolers to explore the quantity 5. I have two different five frames for you to use. (see below to download the free printables.)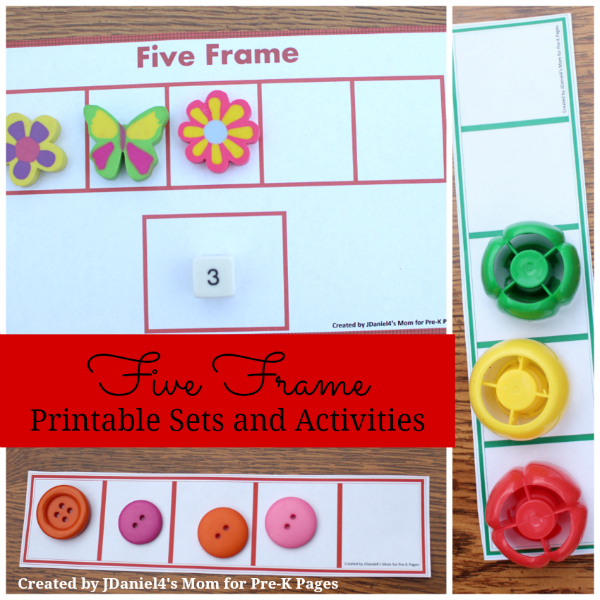 The first template can be used vertically or horizontally. It is a series of five connected boxes.

If you want your children to display a number of counters in the frame, you may decide to have the frame placed in front of them in a row. Your children can fill the frame with the correct number of counters to represent the number you have selected.

If you are working on counting up or counting down from a number, you may want to have a five frame in front of them in a column. Preschoolers can be very literal. Counting up from one number to another number will be easier to understand when the frame is vertical in front of them.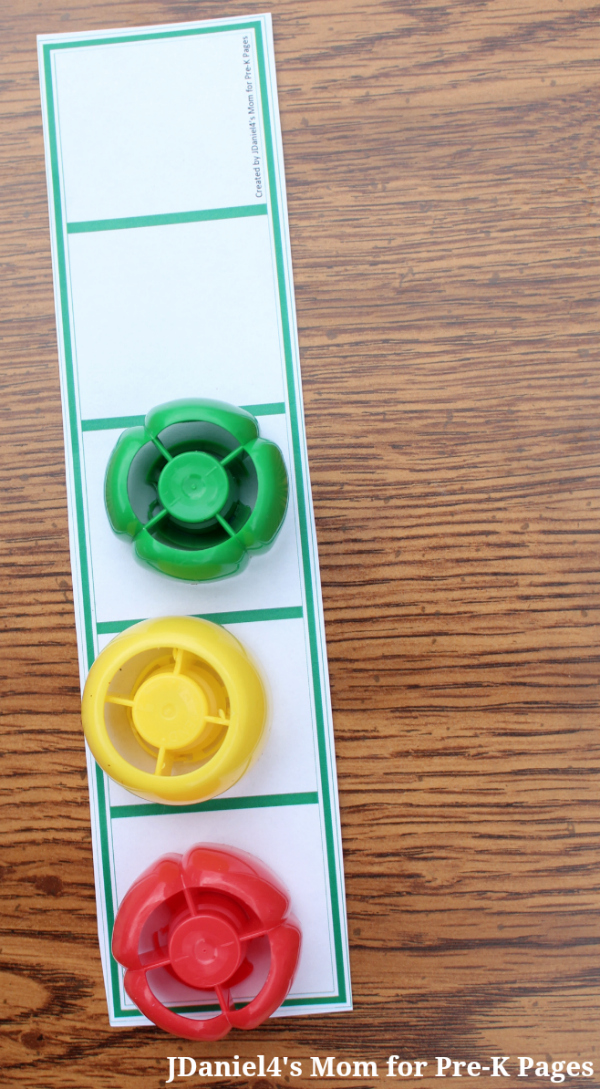 The work space five frame gives preschoolers a place to put a number tile or cube displaying the number they are exploring. (This frame could be used to create different number games for preschoolers, too.)


Five Frame Activities
Displaying a Number
Invite a preschooler to select a number or roll a number to display in the frame with counters. Or the teacher can call out a number for the child to display.

Fill in the Number
Place a few counters in the frame. Ask: "How many more counters do we need to make 5?" Your children can figure out how many more counters they need to fill the 5 frame. (This activity builds understanding that 5 can be broken into smaller parts.)

Addition Stories
For older children, use addition stories. Your children will need to place counters into the frame to illustrate the math problem.​ (Example: "Two birds were sitting on a fence. Three more birds landed on the fence. How many birds are there on the fence now?"

Name the Number
Place an amount of counters on the frame. Ask: "Name the number." Listen as kids tell you how many counters are on the frame. Encourage children to name the number without counting. (This build subitizing.)

Bonus: Put two of the five frames together to make and use ten frames, building even more number sense and math skills.

BIO: Deirdre is the author of JDaniel4's Mom where she shares other learning activities, printables, crafts, and food creations. She loves growing and learning beside her son. You can find her on Pinterest, Facebook, and Instagram.

More Ideas for Building Number Sense—
Developing Number Sense in Preschool
Counting Games and Activities for Preschoolers
Homemade Counting Game
Bears More or Less Activity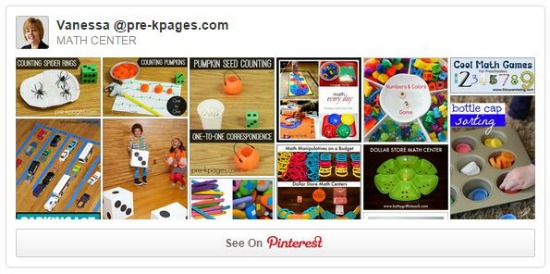 Follow my Math Center Pinterest Board for more great math ideas!