Spring is a great time to plant seeds and talk about how plants grow. (You may also want to talk about life cycles of plants and animals.) Recently we explored planting seeds. First, we planted some seeds in dirt. Then we experimented with planting seeds in a different environment. This was a great science exploration in my classroom.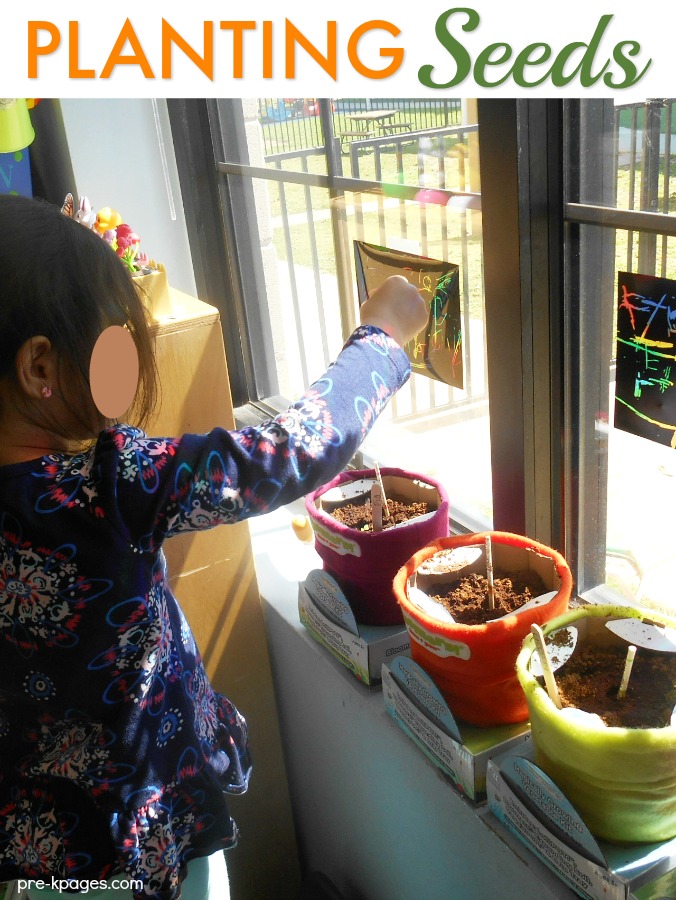 Planting Seeds in Dirt
We planted seeds in dirt in some large pots. We watered the seeds and put them on the windowsill in our classroom to see if they would grow.
The children were very curious about would happen to the seeds we planted. Each day they checked on them to see if they had grown.
They were delighted when the seeds began to grow!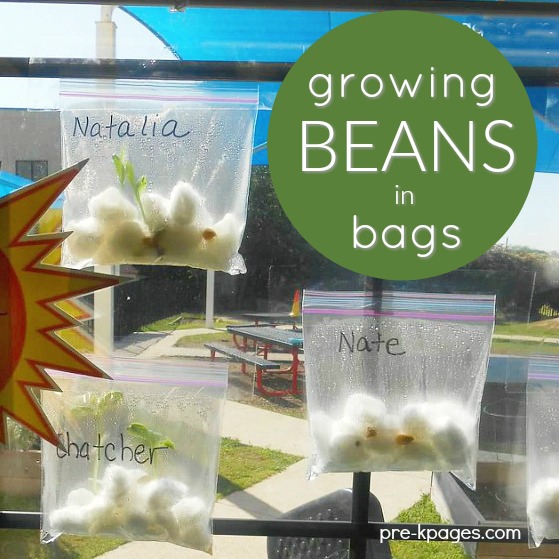 Growing Beans in Baggies
A week later, we planted lima beans in baggies. We wet a few cotton balls and dropped them in the bags. We added a couple of lima beans and sealed the bags. Then we attached the bags to the window in our classroom with tape.
We reviewed and discussed what we had learned about plants and what seeds need to grow. I asked the children what they thought would happen to the beans in a sandwich bag. About half of the children predicted nothing would happen without soil.
Boy, were they surprised when their seeds started to sprout inside the bags!
Expand the Activity
If you plant both in dirt and in a bag, compare the sprouts. Talk about the differences and similarities with the plants that are growing.
In the bag, check out the lima bean. Note how it splits to allow the roots and sprouts to grow. Compare what you see with pictures in books about plants.
Read books related to seeds and growing. Two of my favorites are Jasper's Beanstalk by Nick Butterworth and The Enormous Watermelon by Alison Hawes.
This activity was a great exploration to apply what we had learned, think about what we knew, and expand our knowledge. Hands-on science is the best way for children to learn more about the natural world.
BIO: Kristy Pulcher is currently a Pre-K Teacher in Plano, Texas. She has worked in the early childhood education field for 23 years. Kristy was a recipient of the Teacher of the Year award from CCAEYC. She is very passionate about working with young children and they delight her daily as they explore and learn about the world around them.
More Science Ideas