In this week's episode of Elevating Early Childhood, I discuss something super important: How to write lesson plans!
This is a question I often get from teachers new to working at the preschool level.
So, if you find yourself wondering where to start, or what kind of lesson plan works best for pre-k, don't freak out yet! I want you to know, you're not alone, and I'm here to help!
And today, I'll be sharing my own lesson plan method with you! 
Not only does this method work for all early childhood professionals, it also works with any curriculum!
Wondering how it works?
Tune in now to find out everything you need to know about my six-step method for writing lesson plans!
So, without further ado, let's dive in!
Follow These Six Steps to Write Your Lesson Plan
The method that I'm sharing with you today works for all early childhood educators. It doesn't matter whether you have a required curriculum to teach or not. This simple six-step method will still work for you!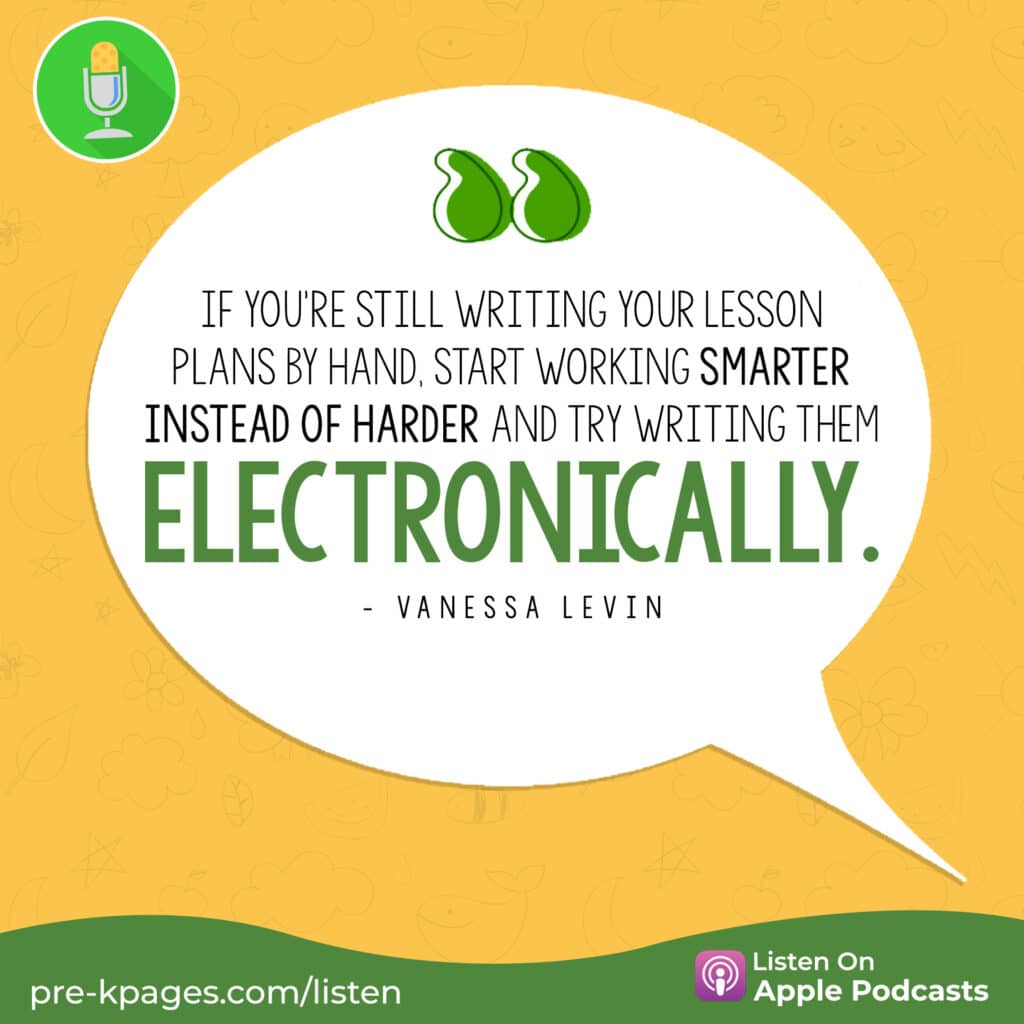 Step #1
First things first, take a look at your assessment data. That's what's going to tell you exactly what your students currently know and what they need to learn next.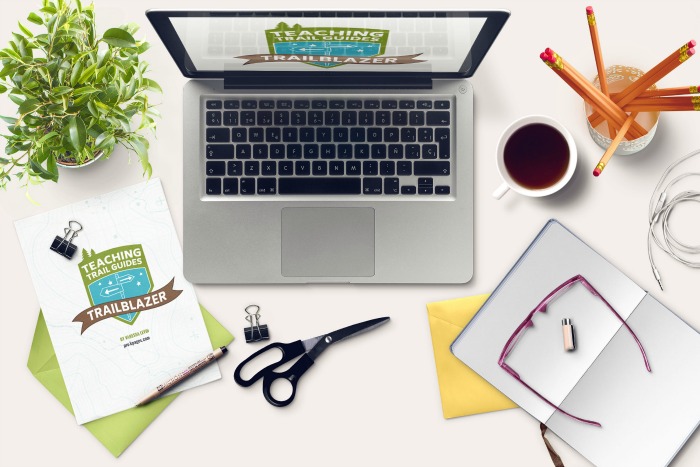 Step #2:
Take out your curriculum pacing guide, or curriculum map. If you don't have one, click to grab my free curriculum map. Now that you have your map out, flip it to the page of the week you're planning for. 
Inside the free curriculum map linked above, you'll find the literacy, math, and science activities for the week, along with a suggested read-aloud book list. Flip the pages to the corresponding literacy, math, and science objectives you'll be working on.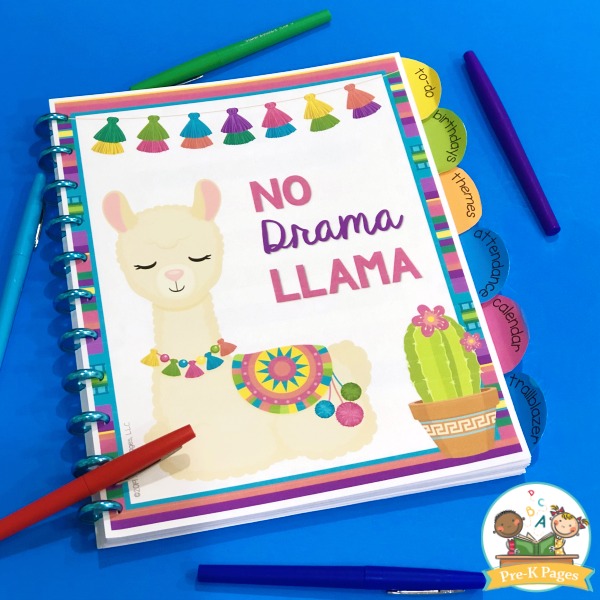 Step #3:
Now it's time to bring out your lesson plan book. You can grab my free, printable teacher planner here!
Step #4:
This is the most important part: Writing your lesson plan. I like to use an electronic lesson plan template (who has time to write these by hand anymore?). What I love about it is that I can put things in there that happen every single week. You do it once, and that's it, you don't have to input them again! Pretty nice, am I right?
So, just go into your electronic lesson plan template, and type the lessons and activities you'll be focusing on directly into the document. You can check out my editable lesson plan template here if you don't have one of your own.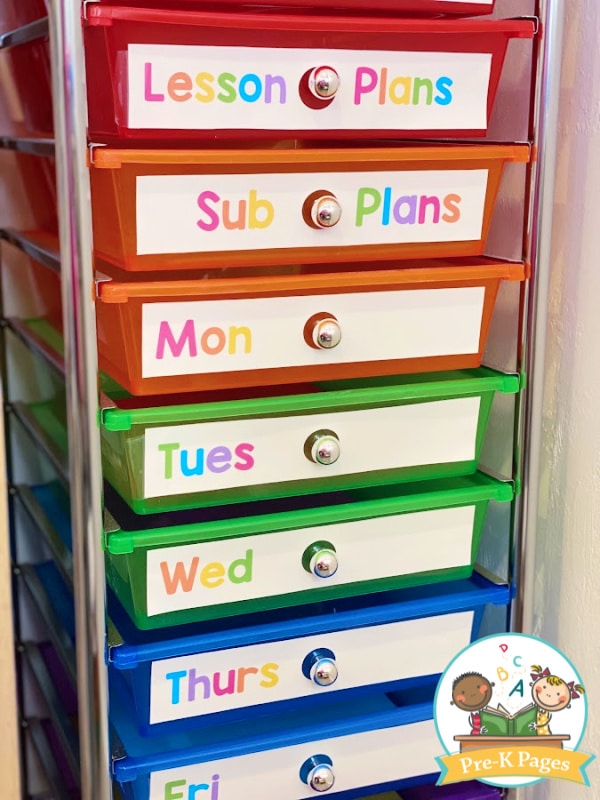 Step #5:
Now, the fun part starts. This is when you prep your activities you'll be using to teach during the week. You'll start by printing any resources you might need for your lessons. Then, you can go ahead and gather the books you'll be reading that week. For the books, you can either use one of our more than 50 age-appropriate book lists, or you can use whatever books are available to you. 
Once that's done, I like to keep everything tidy. This means putting the activities in the trays in my rolling drawer cart.
Step #6:
Now it's time to print out your lesson plans and put them into your lesson planner. I like to use my Happy Planner Punch for this. Some of you might not print out your lesson plans, but, if you do, this is how I personally like to do it. 
Once that's done, I put everything in my Happy Planner. TADA!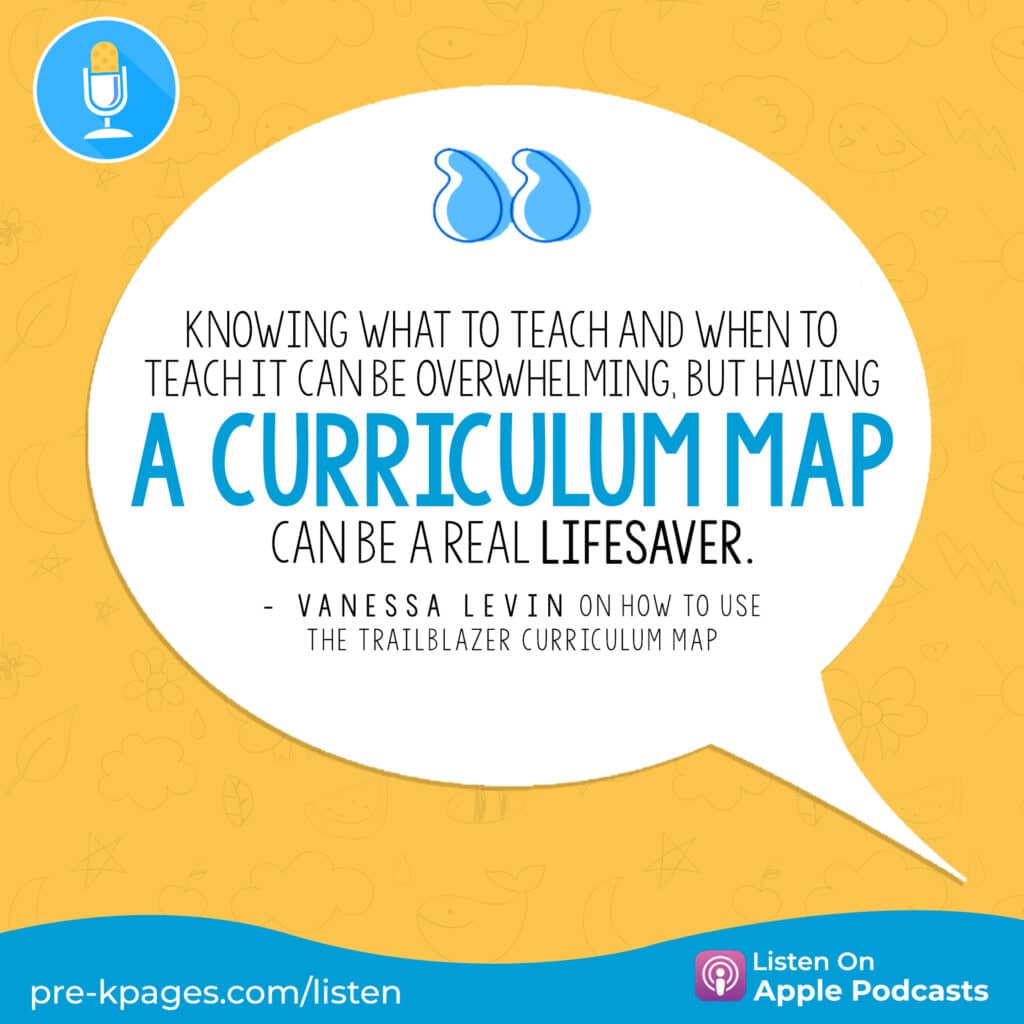 What if You Don't Have Any Assessments?
Chances are, if you're in a public program, you have assessments for your assessments, so you're good to go! But, if you're in a situation where you don't have any, you can check out our paper assessments here. You can print these out and assess your students with them. If you want to go digital, you can use ESGI's online digital assessments.
What Unit of Study Should You Focus On?
Some of you might be in programs where the children come up with their own units of study. However, if you're teaching in a public program, then you probably don't have that luxury. So, if you don't know what unit of study to focus on, you can check out the curriculum map I linked above. And if you'd like a lesson plan book to go with that, click here!
What Books Should You Be Reading Aloud?
If you don't know what books to read for each unit of study, then you're in luck, because I have another freebie for you. Here at PreK Pages, we have more than fifty book lists to choose from, so check them out!
All the books are age-appropriate, but you'll still want to look at each one to make sure they're appropriate for your students.
Where Can You Get a Lesson Plan Template?
If you've been paying attention, then you know I've got your back! Click here to grab our editable lesson plan template. I promise you, it'll change your (preschool) life!
A Quick Summary
I've got a surprise for you! There is a printable that goes along with this episode. Yes friends, I created a free lesson planning cheat sheet for you, just click on the big green button below to grab your very own copy that will walk you through lesson planning, step-by-step!