Oh, how some teachers and parents dread those wet and chilly days of fall and winter, when going outside to run off some energy just isn't possible. What can you do?  Here are more than 30 ideas for preschool games, music, and movement activities that you can do indoors and still keep active preschoolers moving and having fun.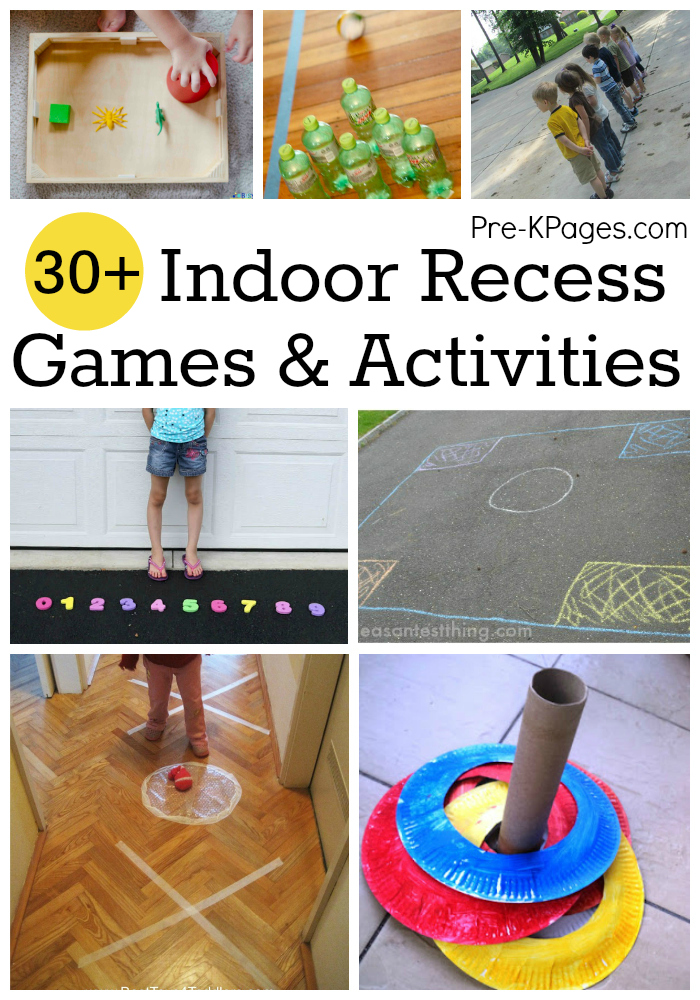 Indoor Recess Games
4 Corners: This classic indoor game is simple to teach and easy to play. Forgot how to play? Here's a step-by-step guide to jog your memory. Use pictures of popular storybook characters if your kids aren't ready for numbers.
Color Corners: Or use colors (indoors or out).
Duck Duck Goose – This classic game is a great way to get a little exercise in, but also teach a little life skill of paying attention!
Popcorn! Parachute Game- This game is great for students to learn to work together and also get them using their large muscles.
Bluebird, Bluebird Through the Window –  Watch the video to learn how to have your students having fun and singing along to this preschool game.
Row, Row, Row, Your Boat- Students can be partnered up to sing along to the song!
Huckle Buckle Beanstalk- Watch the video to learn how to play this 19th century game.
What Time is it Mr. Fox? – The next fun game in our Group Games for Kids series is a common, collaborative game that is played regularly with young children in Australia
Red Light, Green Light – Students can work on their executive function skills with this preschool game.
Simon Says – 2 Versions
—Snowman Listening Game
—Bunny Listening Game
Freeze Dance: A classic game that's not only fun, but helps kids develop self-regulation skills. Play a favorite song, the kids have to "freeze" when the music is paused. Use a variety of musical styles and tempos to encourage different types of dance and movement. Use your smartphone and a bluetooth speaker so you can pause the music without tipping off the kids.
Hot Potato- Students will have fun with this classic game while working on their listening skills.
Chicken Dance- Your preschoolers will love this chicken dance game. Watch the video to learn how!
Limbo – Watch the video to learn how to play this classic game.
Please Mr Crocodile- Please, Mr Crocodile is a fabulous game for all different sized groups, from smaller, family groups to class groups of kindergarten or early elementary children.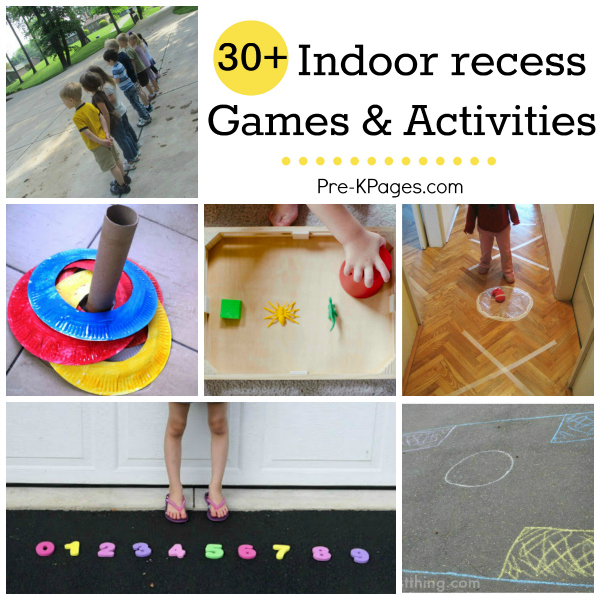 More Preschool Games
Zoo Animal Movement Game- Are you looking for a fun, easy game for your Zoo thematic unit that builds in following directions, listening, and movement?  Roll and Move with the Zoo Animals will give your children multiple opportunities for learning while having fun too!
London Bridge –Watch the video to learn how to play this classic preschool game.
Farmer in the Dell- Watch the video to learn how to play this classic preschooler game.
Rolling Pin Races- Grab some rolling pins and have fun with these races!
Bowling with Plastic Bottles- Save those plastic bottles and turn it into a bowling game!
Paper Plate Ring Toss- Recycle some paper plates and make your own ring toss game!
Musical Chairs –  This classic game is great for teaching children patience, gets students up and moving, and learning how to deal with frustration (a very important life skill!)
Ring Around the Rosy- Watch the video to refresh your memory of how to play this classic memory game!
Head Shoulders Knees and Toes- Watch the video and remember how easy it is to play this preschool game.
Hokey Pokey- Your preschoolers will have fun with this classic simple song.
Indoor Recess Songs and Activities
Cool Bear Hunt Movement Song- Students will learn work on their social skills and oral language skills as they go on a cool bear hunt.
Dr. Jean's Banana Dance-Preschoolers will love joining in on the movements of this song!
Number Race Game- Your preschoolers will have better retention of their numbers since it pertains to their life.
What's Missing?-Your students will love this game and it's easy to set up. And it's a great one for your toddler at a restaurant as well!
Glow Stick Hide and Seek- Grab some glow sticks and play this fun version of hide and seek.
XO Hop-If you have small spaces, but lots of energy then your preschoolers will love this activity.
Animal Hide and Seek -This is a perfect rainy day activity!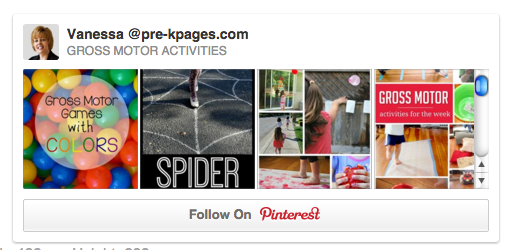 Follow my Gross Motor Activities Pinterest Board for more great ideas!