Oh, how some teachers and parents dread those wet and chilly days of fall and winter, when going outside to run off some energy just isn't possible. What can you do?
Here are more than 30 ideas for games, music, and movement activities that you can do indoors and still keep active preschoolers moving and having fun.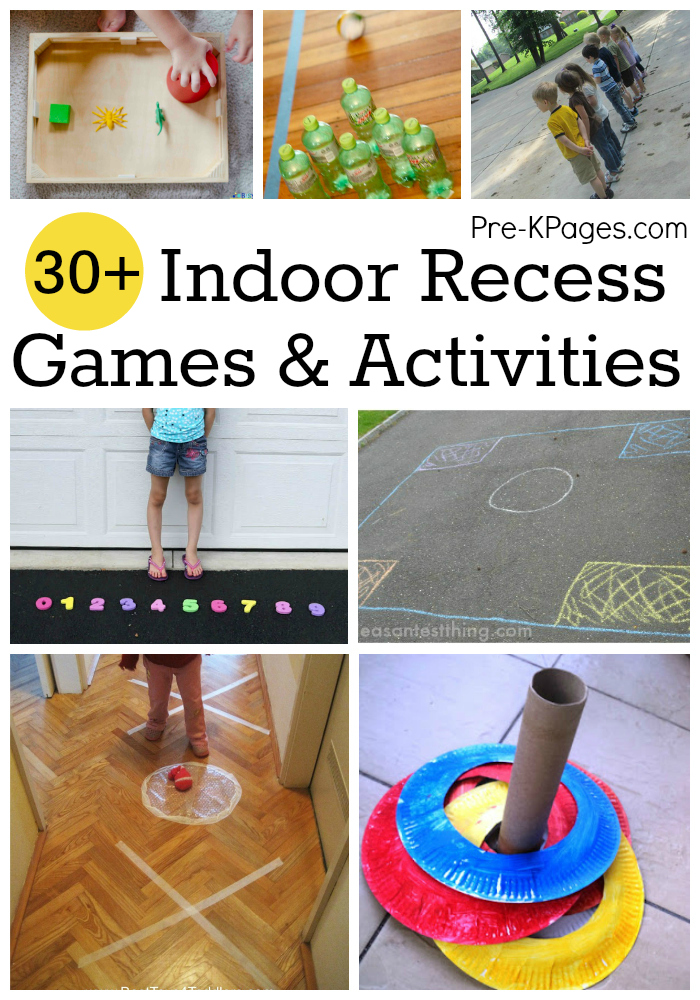 Indoor Recess Games
4 Corners: This classic indoor game is simple to teach and easy to play. Forgot how to play? Here's a step-by-step guide to jog your memory. Use pictures of popular storybook characters if your kids aren't ready for numbers.
Color Corners: Or use colors (indoors or out).
Bluebird, Bluebird Through the Window
Doggie, Doggie, Where's Your Bone?
Simon Says – 2 Versions
—Snowman Listening Game
—Bunny Listening Game
Freeze Dance: A classic game that's not only fun, but helps kids develop self-regulation skills. Play a favorite song, the kids have to "freeze" when the music is paused. Use a variety of musical styles and tempos to encourage different types of dance and movement. Use your smartphone and a bluetooth speaker so you can pause the music without tipping off the kids.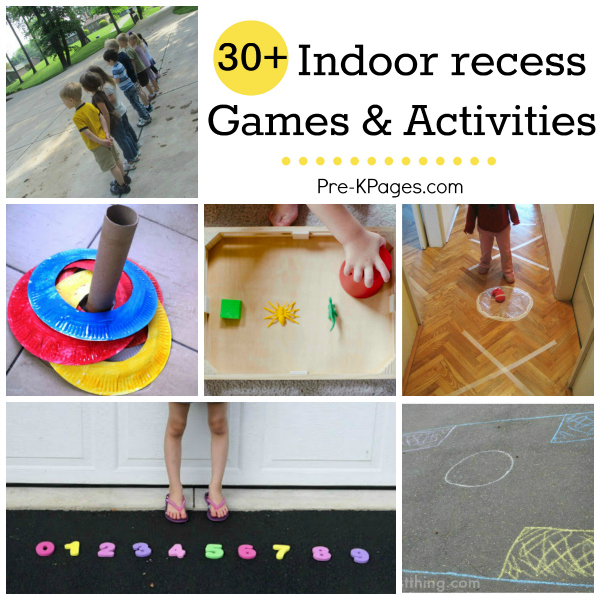 Indoor Recess Songs and Activities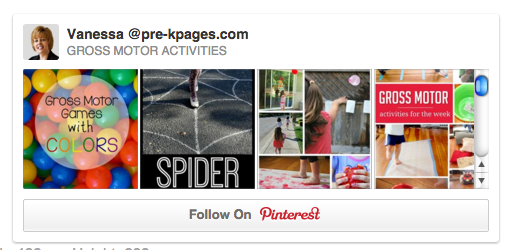 Follow my Gross Motor Activities Pinterest Board for more great ideas!