Looking for some cool bug games to try with your kids? These creepy crawly games for kids are sure to be a big hit. Whether you're looking for new ideas for your insect unit, or you just want to make learning more fun, playful, and hands-on — you're in the right place!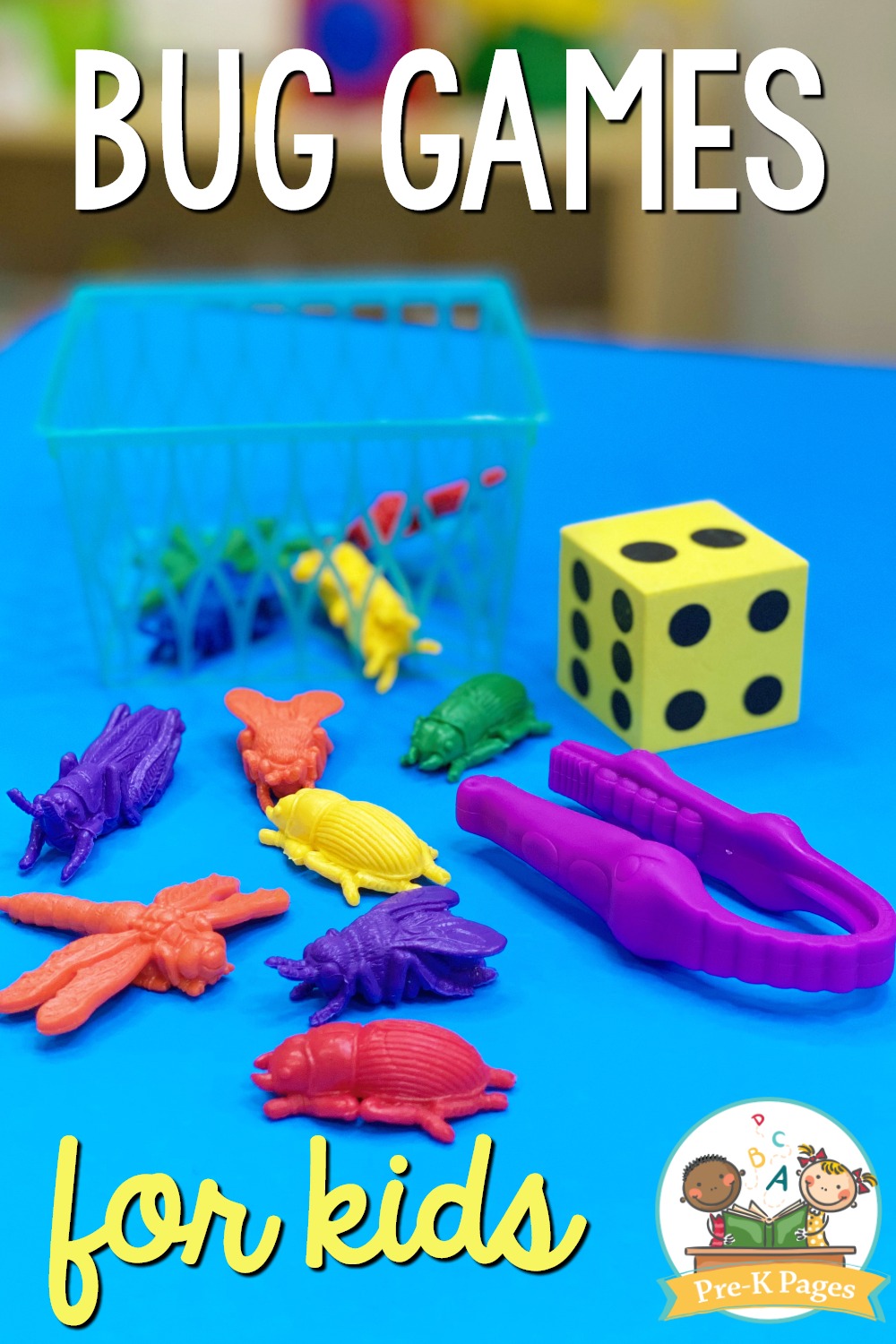 Bug Games to Teach Academic Skills
You can use your student's natural interest in the world around them to teach and reinforce important academic skills. When they play this bug counting game, your preschoolers are developing both counting and fine motor skills.
Fine motor skills are the small muscles in their fingers and hands. Young children need to develop fine motor skills because they're critical to writing development. They're also important for developing other life skills such as tying shoes, zipping, and buttoning. But when they're playing this fun bug game, your kids won't think they're learning. They'll think they're just playing and having fun.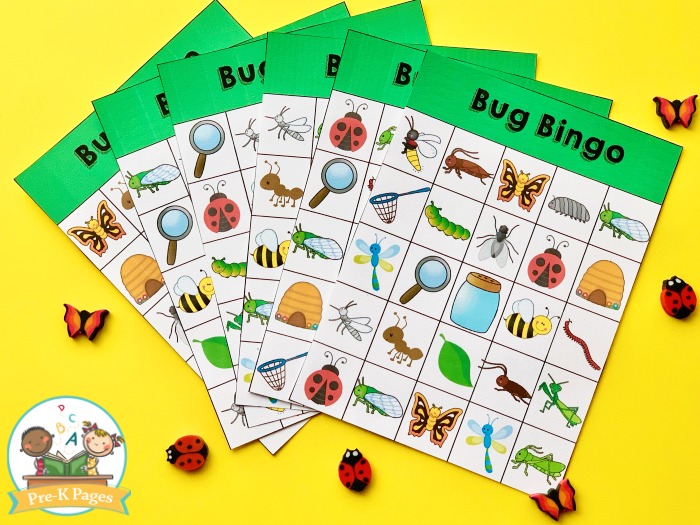 Bug Bingo Game
Did you know that playing bingo in the classroom isn't just fun? Playing bingo can actually help young children develop listening skills, self-regulation, and visual discrimination. There's plenty of learning that takes place when you play bingo with your kids!
You can ask an adult or older child to supervise this small group bug bingo game for learning and fun.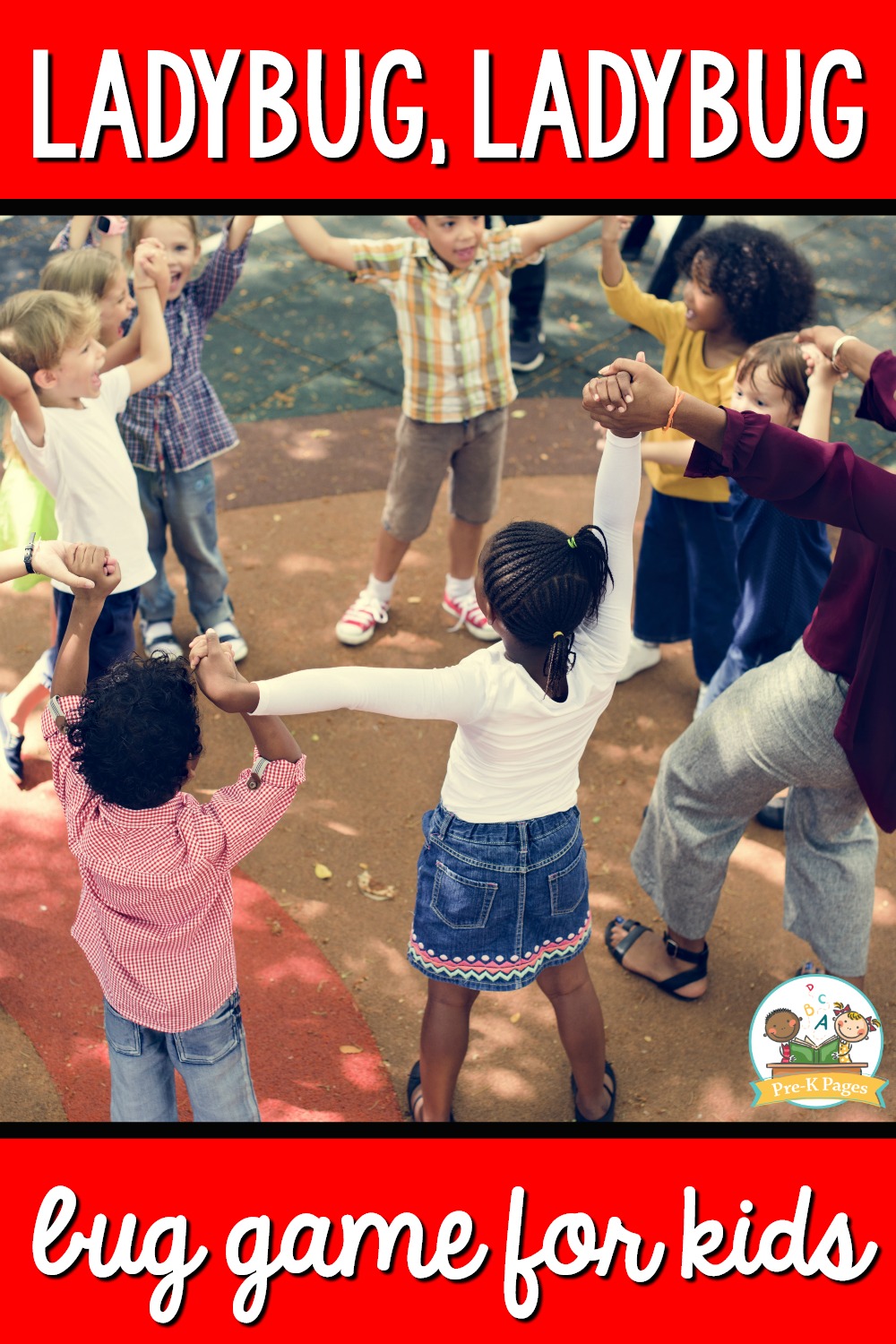 Bug Games: Ladybugs
Have you ever played the fun game Bluebird, Bluebird with your kids? It's a super simple and quick game you can play with your kids indoors or outdoors.
Here's a ladybug take on this classic song:
Ladybug, ladybug in and out my window
Ladybug, ladybug in and out my window
Ladybug, ladybug in and out my window
Oh Johnny, I'm so tired!
The modified ladybug version of the game goes like this:
The children stand in a circle with the teacher and hold hands
They raise their hands up high to create "windows"
The teacher chooses a child to be the first ladybug
Everybody sings the tune over and over as the ladybug weaves in and out of the windows
The teacher calls out the name of another student to be the ladybug, while the previous ladybug takes that child's place in the circle
The original version of this game increases the number of bluebirds until you have an entire class of children flying in and out the window. In my experience with very young children, I've found this modified version works much better. Once you have this version down, then you can work your way up to adding more children as your students become more familiar with the game.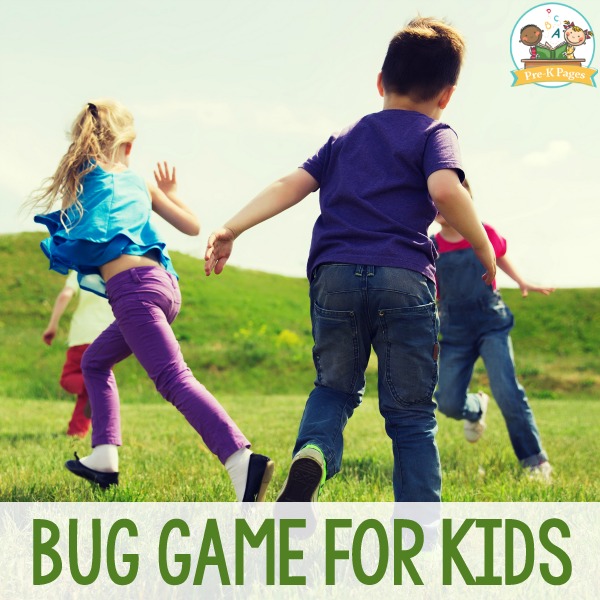 Bug Games: Slugs
While a slug is technically not a bug, this is still a fun game to play in the spring with your children. In case you're wondering, a slug is a terrestrial gastropod mollusc — say that ten times fast!
Do you remember playing freeze as a child? This is a modified bug version of the classic game, here's how it's played.
Step 1: Start by doing a lesson about slugs one day, and one about bumble bees another day. Read books about both creatures. Be sure to emphasize how each one moves. Slugs move very slowly, while bumble bees move quickly.
Step 2: During your lessons, invite your students to move like each creature. Invite them to show you how slugs move, and how bumble bees move.
Step 3: After you have completed your lessons, take your students outdoors (but this could also be played indoors if necessary)
Step 4: Explain to the children that you will be calling out "slugs" or "bumble bees" and they will have to listen and move their bodies in response to your words.
This game will help young children develop critical self-regulation and listening skills, both of which will be needed all their lives.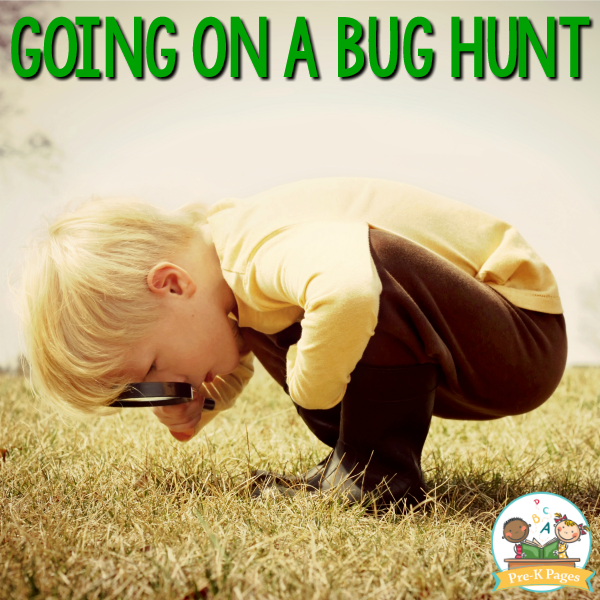 Bug Hunt
We can't forget about the ever popular bug hunt, kids love going on a bug hunt! You can quickly and easily create binoculars using cardboard tubes. You could also give each child a magnifying glass to search for bugs. You'll be amazed at how long your kids will search for bugs when given the opportunity. Invite your children to graph their findings together on chart paper when you return to the classroom.
Insect Theme Ideas