Do you use yoga in your preschool or pre-k classroom? Yoga is a great way to help your little learners refocus and get out rid of extra energy. Here you'll find 14 of the best kid-friendly yoga videos to use in your classroom.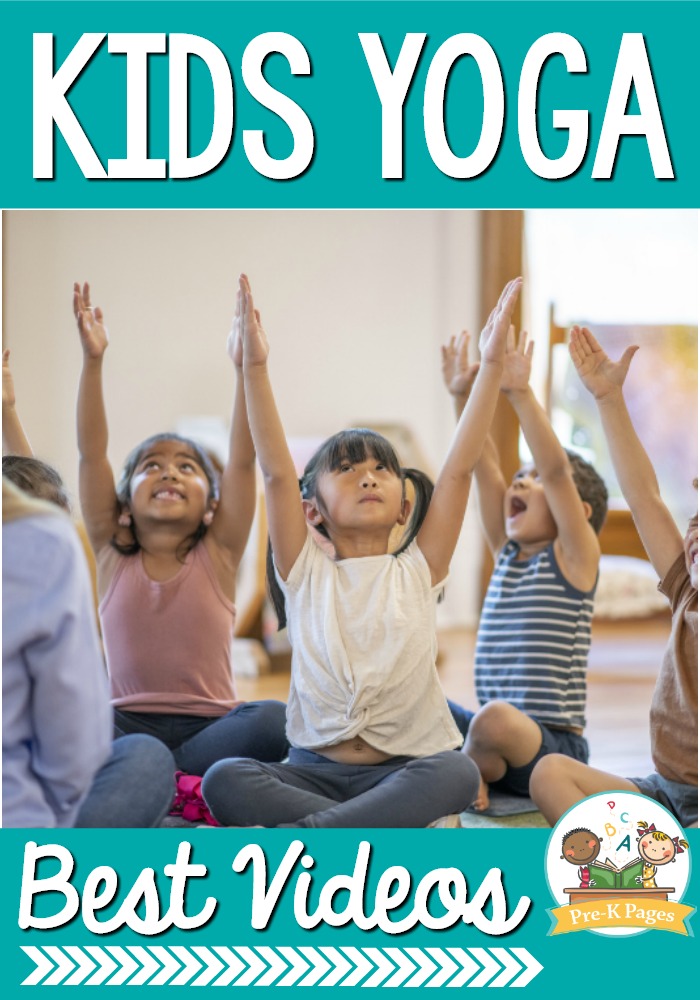 Best Kid Yoga Videos
If you've taught for more than a few days, you know how quickly a class full of young children can become chaotic. Many kids have excess energy and need to move often in order to achieve optimal learning in the classroom.
Yoga can have a very calming effect on kids when used in the classroom daily. If used properly, yoga can help channel and refocus the energy and excitement of your wiggly kids.
While yoga poses can be lots of fun for young children, they can also help reduce stress, boost confidence, expand concentration skills, and develop gross motor skills.
You don't have to be a certified yoga instructor or pay for expensive yoga classes before you can begin to practice yoga with your kids.
Good preschool teachers understand the importance of incorporating yoga into their daily schedule to help calm and soothe even the most active kids.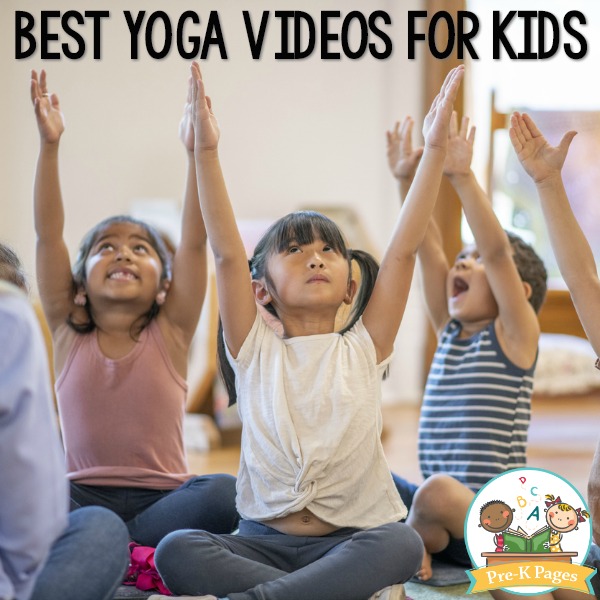 Best Yoga Videos for Pre-K and Preschool
You can use yoga any time of the day in your classroom. Some teachers like to start their day with a yoga pose song during circle time or morning meeting. You can even use these yoga videos for kids during your closing circle time, just before your kids go home.
Although there are plenty of fun yoga videos on YouTube for you to use in your classroom, finding time to watch and select the best ones can take up a lot of your precious time. I know you don't have much (if any!) spare time, so I did all the hard work for you! I've listed my very favorite age-appropriate yoga videos for you below.
Rocket Ship Yoga, by Yo Re Mi
Your kids will love doing the chair pose and the star pose along with this video.

Sun Salutations, by Smile and Learn English
This is an easy to follow video with very clear instructions to follow, a great one to get started with!

PAW Patrol Yoga, by Nick Jr.
Your little ones will beg to do yoga with Marshall in this super popular PAW Patrol video!

Kid Friendly Yoga Videos
Alphabet Yoga, by Cosmic Kids Yoga Videos
Add a little alphabet practice to your daily yoga routine.

Sport Yoga, by Namaste Kid
If your kids are interested in sports then you won't want to miss this one!

Clap it! by Bari Koral
I just adore Bari Koral's beautiful yoga videos, and so will your kids!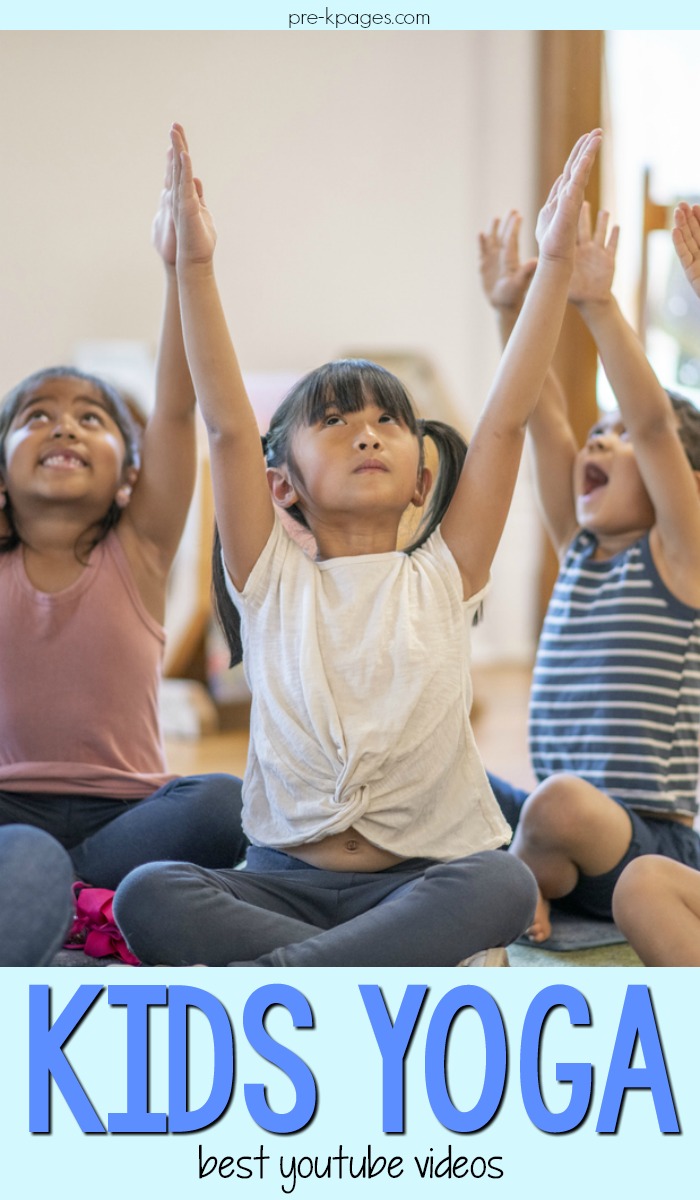 Windy Day, by Jodi the Yogi

Aquatic Animal Yoga Poses, by Smile and Learn English
This one would complement an ocean animal unit nicely!

Spring Yoga, by Gaia
Do you learn about seasons in your classroom? Add a little yoga into your spring lesson plans!

Cobra Pose, by Nick Jr.
Another super fun video for your little PAW Patrol lovers!

Yoga for Kids! by Storyhive
Another great place to start if you're a yoga newbie.

Stretch Safari, by Cosmic Kids Yoga
Cosmic kids is the most popular yoga channel for kids on YouTube, for a reason! Everything they do is high-quality, fun, and engaging.

Fly Like a Butterfly, by Bari Koral
These beautifully animated kids yoga videos with enchanting music are sure to be a big hit with your kids.

Yoga for Beginners, by Yoga Ed.
Don't know anything about yoga? Start here!

You can show these videos to your class on a smart TV, or by using an LCD projector and computer screen. Remember, you don't need to be a yoga pro yourself to use these in your classroom!
More Teaching Tips