Preschool Daily Schedule and Visual Schedules for Preschool and Pre-K Classrooms
Having a daily schedule in place is important in any early childhood classroom. Your students will feel safe and secure when you have a predictable, consistent daily schedule in place.
When your little learners know what activity comes next and what your expectations are for each activity, you will have fewer behavior problems.
When young children feel safe and secure in the classroom environment they will ultimately learn more.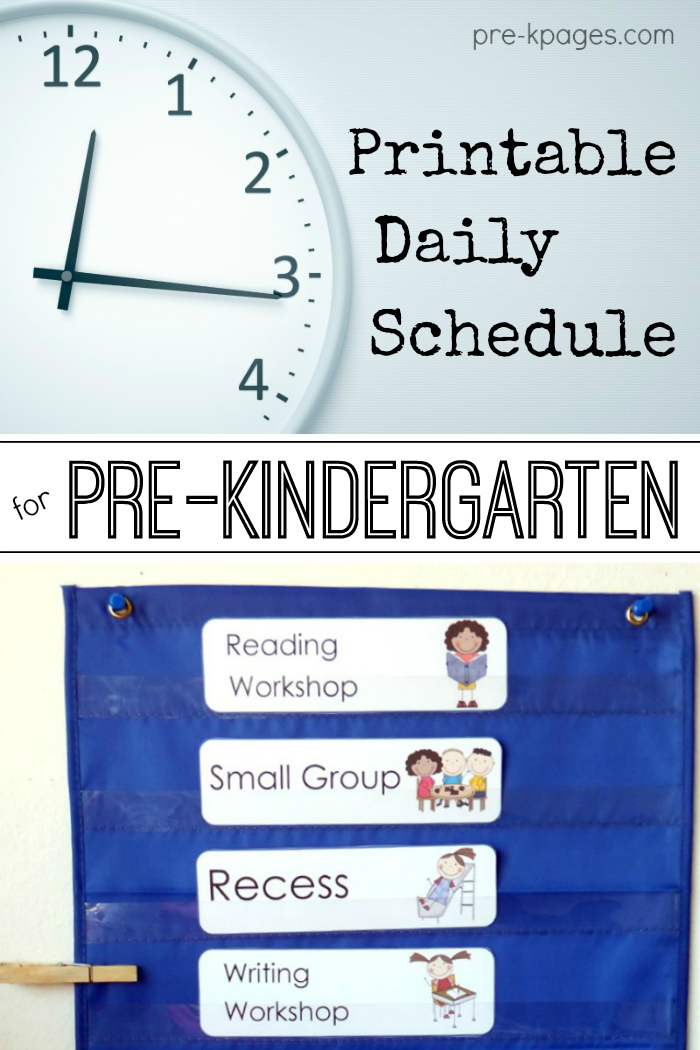 Example Half-Day Pre-K Daily Schedule
What does a typical daily schedule look like in a preschool or pre-k classroom? The answer to that questions is going to depend on the length of your day and how often you see your students.
The schedules below are those that I have used successfully in my public Pre-K classroom, a five day a week program.
You can print these editable daily schedule templates for your full-day or half-day program below.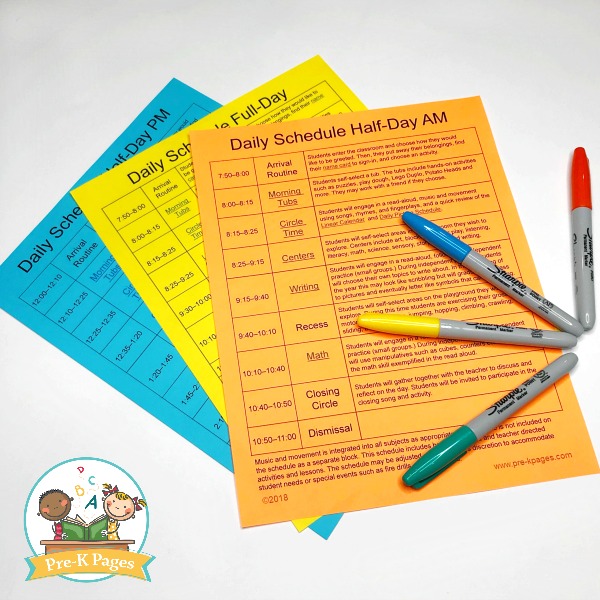 Of course, your daily schedule may need to be adjusted slightly for special events like picture day or fire drills.
I have taught both full and half-day schedules and I've included free editable templates of both types for you here.
Please keep in mind that these are the schedules that have worked best for me and my students, in my particular program. What works for you, your students, and your particular program may differ.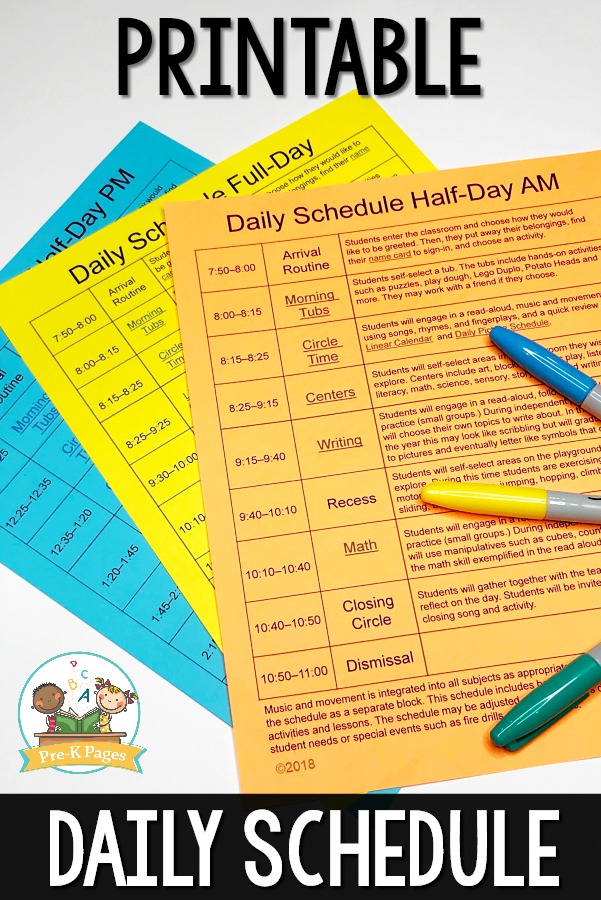 AM Class
PM Class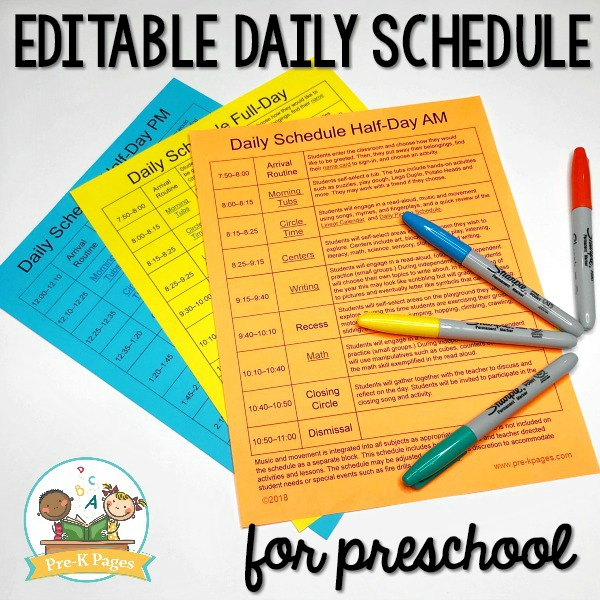 Example Full-Day Pre-K Daily Schedule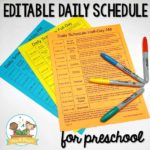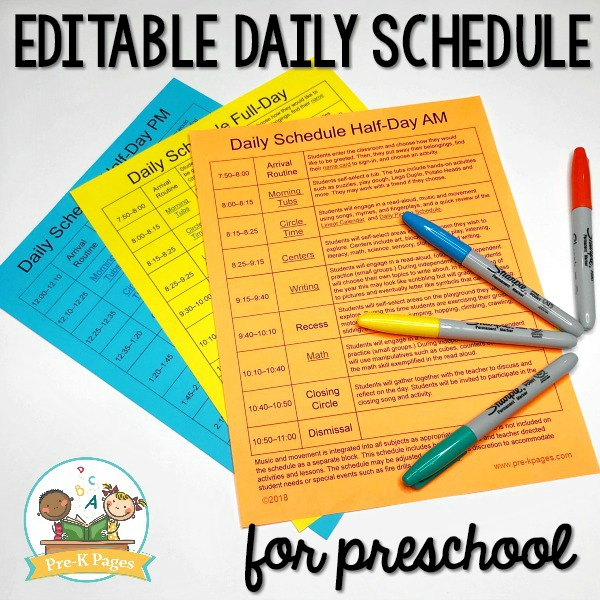 Editable daily schedule for preschool. Templates for both full and half day programs are included, just type in your own times, print, and go!
Music is integrated into all subjects as appropriate and therefore is not included on the schedule as a separate block.
Phonemic Awareness activities are integrated into all subjects as appropriate and therefore are not included on the schedule as individual blocks.
Public Pre-Kindergarten in the state of Texas does not fall under the purview of any childcare licensing agency. Public Pre-K is administered under the authority of each individual public school district.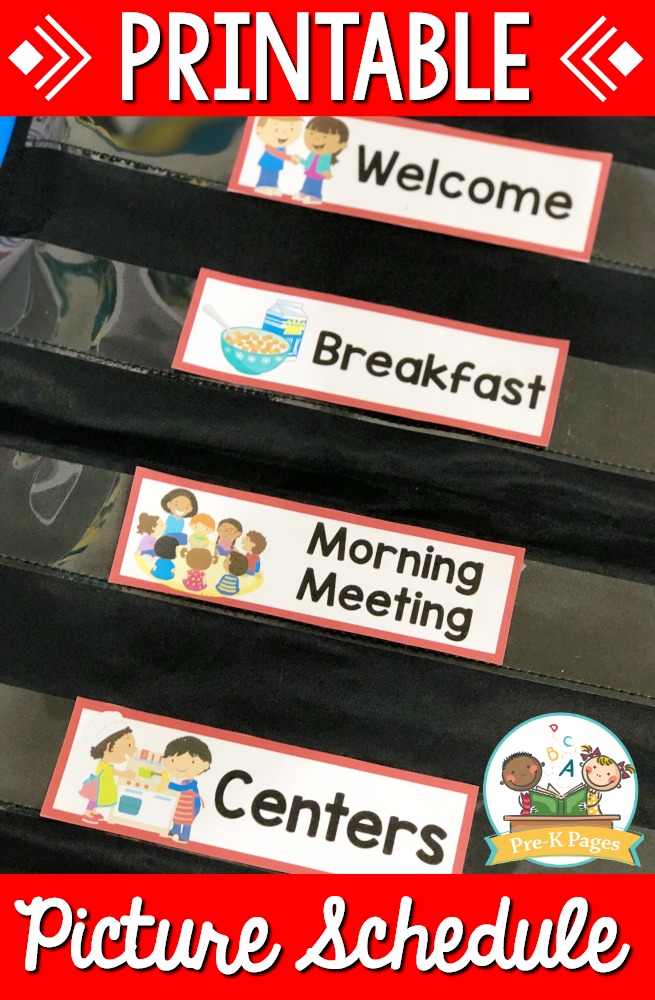 Visual Schedule
A visual picture schedule will help your daily schedule go more smoothly by giving your students a visual reminder of what is happening or will happen next in the classroom. You can learn more about how and why to use a picture schedule in your preschool or kindergarten classroom HERE.
More Teaching Tips from Pre-K Pages